Does your Hisense TV screen have no picture even if you have already turned it on? There are several factors that can cause this issue such as a wrong input channel setting, loose connections, or even a software glitch. To fix this you will need to perform several troubleshooting steps.
Hisense is a Chinese company that's best known for their various Hisense Smart TV models. The company focuses on the budget market offering high quality yet affordable Smart TV models with features such as ULED displays and variable refresh rate support. If you are on a tight budget and want to have a feature packed tv then consider getting Hisense.
What does it mean when your Hisense TV turns on but the screen is black?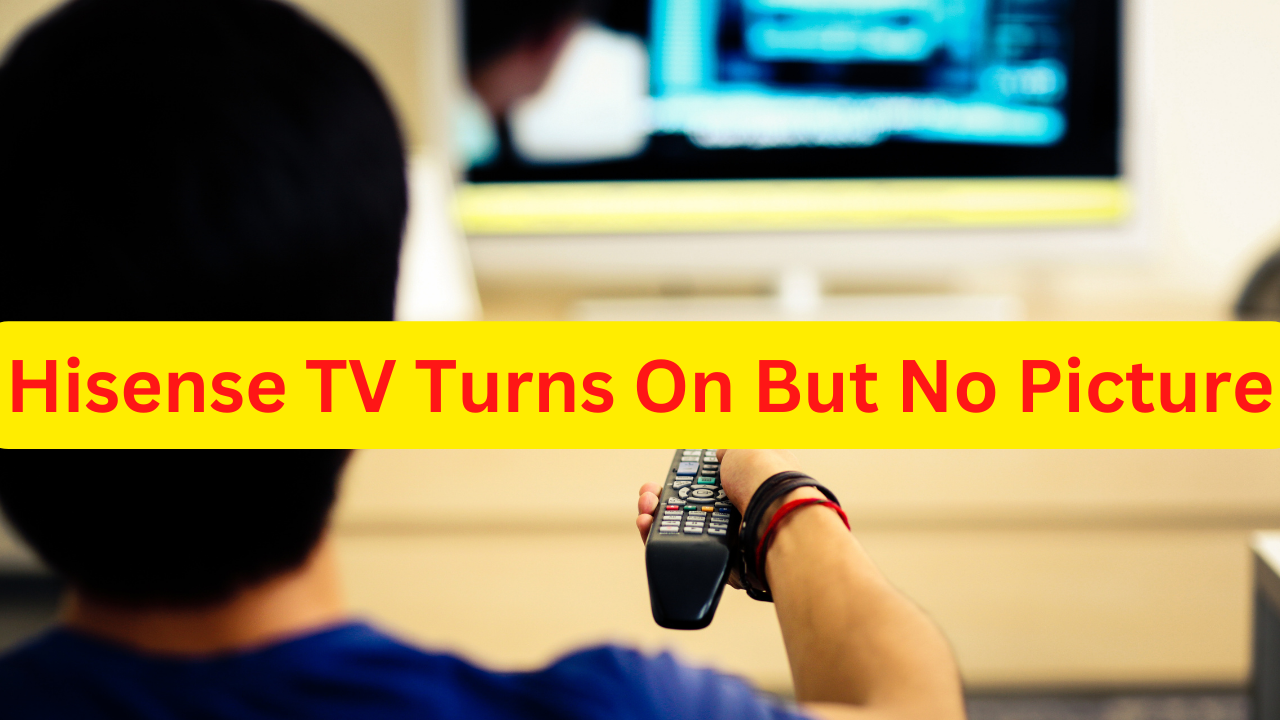 One of the issues that you might experience with Hisense TVs is when there is no picture even when it is powered on or what is commonly known as the black screen of death issue . This can be an annoying issue especially if you want to watch your favorite show.
Here's what you need to do to fix Hisense TV black screen of death or no picture issues.
Solution 1: Check if the Hisense TV is powered on
The first thing you need to do when Hisense TVs have a black screen or are not showing any picture is to check if the TV is indeed powered on. You might be pressing on the power button on your Vizio TV remote control but the TV has not turned on yet. You need to check if the power light of the TV is on. If it isn't, then check the power cord and make sure that it is plugged directly to the power source. There's also the possibility that the batteries of the Hisense TV remote are drained so try replacing these with new ones.
Solution 2: Power cycle your Hisense TV
The next thing you need to do when experiencing the Hisense TV black screen or no picture issue is a power cycle or a soft reset. This will refresh the TV software and get rid of any software glitches that could be causing the issue.
Power cycle Hisense TV
Turn off the Hisense TV using the remote control.
Unplug Hisense TV power cord from the power outlet.
Wait for at least 5 minutes to remove any residual power.
Plug the power cord into the power source and then turn on the Hisense TV.
After the power cycling process has completed try checking if the Hisense Roku TV screen issue still occurs.
Solution 3: Check HDMI connections
If you are using HDMI streaming devices connected to the HDMI port of your TV then you need to make sure that it is connected tightly. One of the factors that can cause the Hisense TV black screen or no picture issue is a bad HDMI connection, faulty HDMI port, or a bad HDMI cable.
If the problem is caused by bad HDMI connections then try using a different HDMI cable or try using a different HDMI port number on your Hisense TV.
Another way to check if the problem is caused by a bad HDMI connection is to press the menu button on the TV remote control. If the menu appears then this means that the TV is working and the problem is caused by one of the connected devices. To fix this, try disconnecting all the cables connected to the TV then connect it again. Make sure that the correct source is selected ( HDMI 1 or HDMI 2) and that the external device is turned on when checking if the picture works.
Solution 4: Run a Hisense TV backlight test
If your Hisense TV is still playing sound but no pictures can be seen then it's possible that the TV's LED backlights are not working. You should try to run a backlight test to check if this is what's causing the problem.
Take a flashlight that has a bright light.
Keep the TV running and let it play some content.
Turn the flashlight on and hold it close to the TV screen.
If you can see moving pictures of whatever is being played on the TV, then the issue is with your backlight.
If the problem is caused by a poor backlight then you will need to have this fixed at a service center.
Solution 5: Reset picture settings on your Hisense TV
There are instances when the Hisense TV screen suffers from the black screen of death after you made changes to the picture settings. You should try to reset the picture settings of your Hisense TV and check if this fixes the problem.
Resetting the picture settings
Turn your Hisense TV on by pressing the Power button on the remote.
Press the Settings button on the remote.
Select Picture and press the OK button to enter.
Scroll down and select Restore Default Picture Settings and press the OK button on the remote.
Select Reset/Yes/OK and press OK to confirm.
Try checking if the Hisense TV display is now working.
Solution 6: Factory Reset your Hisense TV
If the Hisense TV black screen of death or no picture issue persists then consider doing a factory reset. This will bring back the TV to its default factory settings and usually fix any problems caused by a corrupted Hisense TV software.
Performing factory reset on Hisense TV
Press MENU on your Hisense Smart TV remote
Select Support and confirm your selection by clicking Enter, OK, or Select.
Click Self Diagnosis and confirm by pressing Enter.
Select the last option, which is Reset.
Enter your security PIN, usually 0000, to confirm your request.
Reset your Hisense Smart TV to factory settings.
After you reset your Hisense TV try checking if the black screen of death problem still occurs.
Solution 7: Contact Hisense support
There are instances when the problem can already be caused by hardware damage. You will need to contact the nearest Hisense customer service center and have the TV fixed.
Frequently Asked Questions
Why does my Hisense TV have no picture?

This problem is usually caused by a loose HDMI connection, wrong source selected, or a software glitch. Try to check all the cables connected to the TV and make sure to select the correct source. You should also try to restart your TV to fix this problem.

How do I stop my TV from flickering?

If your TV starts flickering after a few hours of working then this might be caused by the TV boards getting hot. You can fix this by turning off the TV until it cools down then turn it on again.

How do I know if my HDMI cable is bad?

Sparkling in the picture.
Fuzzy or blurry picture.
No picture or intermittent picture.
No sound or intermittent sound.
Weird colors in the picture.
Remotes don't work.

How do I clean my HDMI port?

Disconnect the HDMI cable from your TV then clean out any dust in the cable ends and HDMI ports on the devices with a lint-free cloth and denatured alcohol.

Why can't I change my TV picture settings?

This might be caused by a temporary software glitch. Restarting your TV will usually fix this problem.