Only yesterday we came across a report that talked about Samsung's iteration of Apple's popular AirDrop functionality, reportedly known as "Quick Share". Today a video posted by XDA shows what appears to be Google's own version of AirDrop, simply named "Nearby Sharing". The video shows how this feature works between two compatible phones. It's clear that this feature will be built into stock Android in some form to theoretically allow any Android device to share files with nearby phones.
The functionality is pretty simple and works with both Bluetooth and Wi-Fi for seamless connectivity and quick data transfer. A connection between two devices is established over Bluetooth, and then users can switch to a Wi-Fi connection to ensure quick data transfer, particularly if large files are being sent over Nearby Sharing.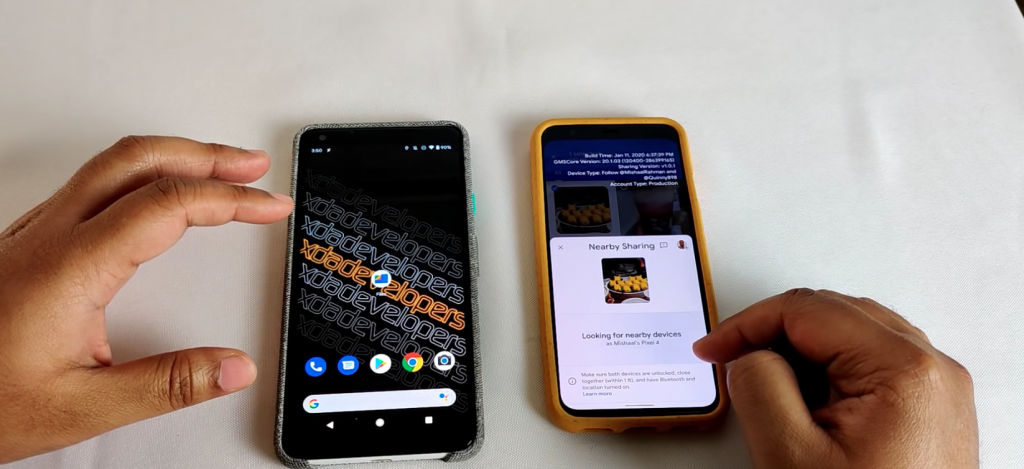 This serves as an excellent alternative for current file sharing methods used by Android users. It's unlikely that this feature will be cross-platform, however. It's too early to tell, but if this isn't the case, Google will have to make Nearby Sharing available in the form of an iOS app.
It's worth noting that XDA first detailed the functioning of Nearby Sharing earlier this month, so this feature has been under development for quite some time. Given the timing of this leak, it's safe to assume that a version of this will be shown off at Google I/O which starts on the 12th of May, 2020. This event should also detail the future of Android, particularly this year's Android release speculated to be known as Android 11.
What do you make of this exciting new feature on Android? Will it replace the wide range of third-party file sharing apps that you're currently using?
Source: XDA
Via: Droid Life