Google's recently launched Pixel Tablet, designed primarily for home and entertainment purposes, draws attention with its support for the Universal Stylus Initiative (USI) 2.0 stylus connectivity standard.
This feature allows users to link a single pen across multiple devices, without the need for a traditional pairing process. Additionally, the tablet's back accommodates magnetic pens, providing a solid grip when not in use.
The magnetic compatibility has been put to the test with the Penoval USI 2.0 pen, which easily attaches to the back of the tablet and lines up with the rear-facing camera.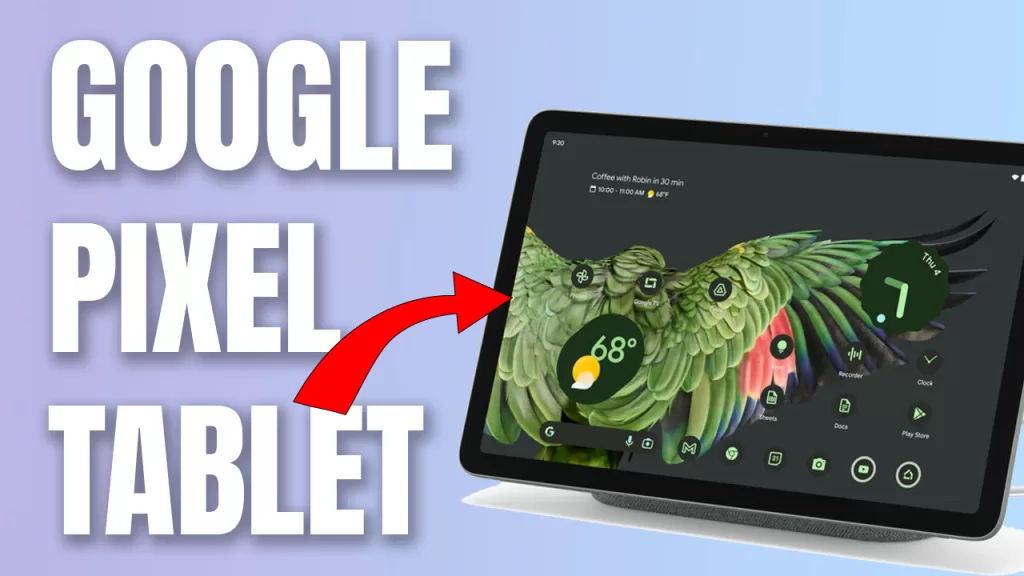 The $60 stylus utilizes a USB-C port for charging, adding convenience without needing AAAA batteries or other specialized charging solutions.
Rumors and leaked information had previously suggested that Google intended to launch Pixel Tablet accessories such as stylus pens and keyboards. Though these haven't yet materialized, third-party options like Penoval offer similar user experiences.
With future Android updates on the horizon, users are hopeful for added compatibility between smart stylus features and USI-enabled pens.
Essential Setup Tips to Maximize Pixel Tablet's Performance
For users new to the Pixel Tablet ecosystem, these essential setup tips help make the most out of their device:
1. Check For System Updates Immediately
Upon receiving the tablet, it's crucial to look for system updates right away. The initial update addresses bugs and missing features like Hub Mode. To search for available updates, navigate to Settings > System > System update.
2. Record Fingerprints from Both Hands
Given that Google has opted to place the volume rocker and power switch on the left side of their Pixel Tablets — away from their usual design — users should register fingerprints from both hands to ensure seamless accessibility.
3. Use Taskbar Gestures for Multitasking Efficiency
Google has focused on refining tablet experiences, one of which is an improved floating taskbar suitable for multitasking. A swift swipe-and-release gesture brings up the taskbar consisting of favorite apps, recommendations, and more.
4. Connect Tablet to Charging Dock Properly
When connecting the Pixel Tablet to its charging base, users need to pay close attention to the device's position. Wrongly placed tablets won't charge or enable Hub Mode, so it's necessary to ensure correct attachment and listen for a "ding" sound as a confirmation.
5. Charging Choices: Optimization vs. Full Capacity
The Pixel Tablet boasts a battery protection feature that stops charging at 90% in order to extend battery life. Users have the option to override this, fully charging their device depending on requirements.
6. Potential Touch Responsiveness Issues
Initial feedback from users indicates touch responsiveness issues during gameplay, particularly noticeable in games that require continuous screen touch input. The concern seems limited to specific game types, and Google may address this in future updates.
Pixel Tablet Compatible with Nest Hub Max Charger
Those looking into upgrading their home setup with the Pixel Tablet can save time and effort by using existing Nest Hub Max chargers, as the power adapter supplied with Google's latest tablet seems identical.
By following insights and tips provided by early adopters of the Google Pixel Tablet, users can expect optimal performance and an intuitive interface right out of the box.