The Pixel 7 is Google's flagship phone for 2022. It is a feature-packed smartphone that will run Android 13 out of the box. It will also feature the company's Tensor G2 chipset with Octa-core (2×2.85 GHz Cortex-X1 & 2×2.35 GHz Cortex-A78 & 4×1.80 GHz Cortex-A55) CPU and Mali-G710 MC10 graphics processor.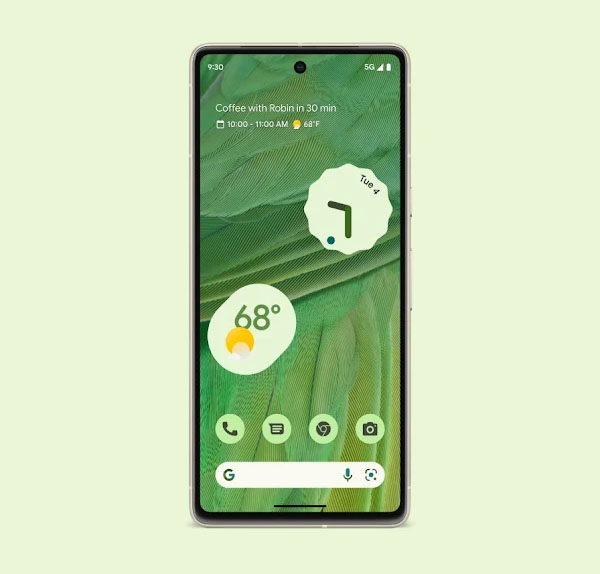 The Google Pixel 7 was announced on October 6, 2022 and shipments will reportedly begin on October 13. It comes in two variants; the base model and the Pro model, with a few differences.
Apparently, the Pixel 7 Pro will have a bigger 6.7-inch screen compared to the 6.3-inch on the base model. The former will have a higher resolution of 1440 x 3120 pixels and higher RAM and Storage capacity.
Camera-wise, the Pro model has a 48MP telephoto camera and the other camera modules will be the same as that of the base model. It also has a slightly bigger battery at 5000 mAh compared to 4355 mAh.
Pixel 7 & Pixel 7 Pro Price and Availability
The Google Pixel 7 is priced at $599 in the US while the Pixel 7 Pro is at $899. The discrepancy in the prices are due to several factors and differences between the devices.
Apparently, the Pixel 7 Pro is bigger than the base model and it means that it will have a much higher resolution to maintain the crispiness of the images and display.
It also has some features that cannot be found in the base model, and more features means it needs more battery to power those.
They start shipping on October 14.
Pixel 7 Design
The Pixel 7 has similar design as with last year's Pixel 6, except for some refinements that you might be able to differentiate if you're holding both phones side-by-side.
The Pixel 7 has a matte aluminum camera bar while the Pixel 7 Pro has a polished one. The camera lenses are more prominent than last year's since photography is one of the selling points of Pixel phones.
Pixel 7 Size & Color Options
The base model is smaller than the Pro but it is not much of a difference. It has a dimension of 155.6 x 73.2 x 8.7 mm while the latter has 162.9 x 76.6 x 8.9 mm.
There is also just a small difference in weight as the former weighs 197 grams while the Pro version weighs 212 grams.
When it comes to one-hand operation, you might find the Pixel 7 the perfect fit for your hand, although you can always toggle the One-hand mode on so you can type using one hand only.
Pixel 7 Water Resistance
Just like most of the high-end smartphones today, the Pixel 7 has the IP68 rating, which makes it water and dust resistant.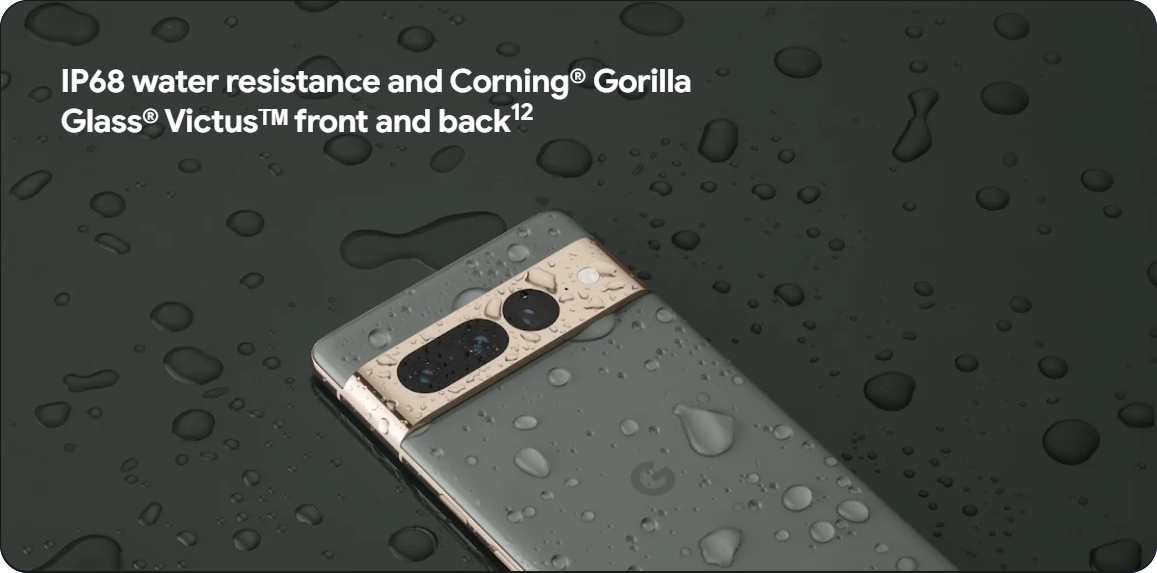 You can only submerge your phone about 1.5 meters and soak it for no longer than 30 minutes. You should know that the waterproofing methods used for these devices are done using glue, which deteriorates over time.
So depending on the integrity of those sealants, the 30 minutes can turn into 5 minutes or less.
Pixel 7 Display
The base model, Pixel 7, has a 6.3-inch AMOLED screen with maximum refresh rate and brightness of 90Hz and 1400 nits, respectively.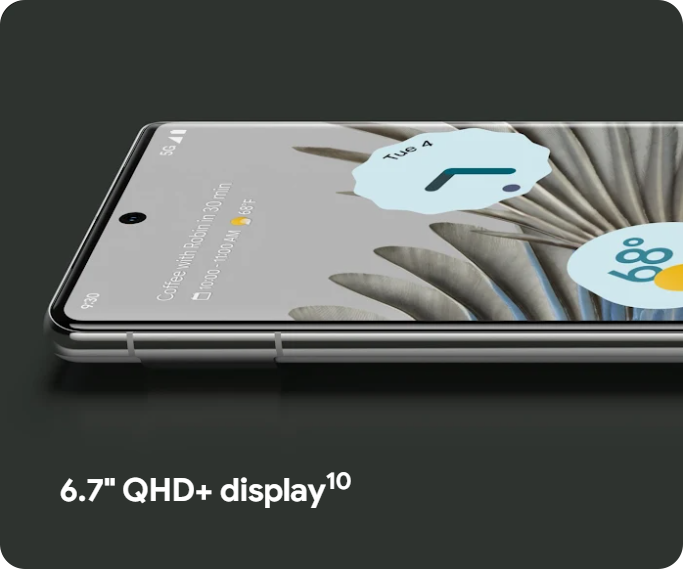 Spread across the 6.3-inch panel is the resolution of 1080 x 2400 pixels, which gives you roughly 416 ppi density.
The Pixel 7 Pro, on the other hand, has the LTPO AMOLED screen capable of a refresh rate of up to 120Hz and capable of rendering HDR10+.
It has a resolution of 1440 x 3120 pixels spread across the 6.7-inch display, which gives you around 512 ppi density.
Overall, the Pixel 7 and its big brother have pretty decent displays that are efficient enough so as not to drain the battery life quicker.
Pixel 7 Platform & Memory
It is expected that this year's flagship will sport the latest chipsets the company can offer and that's pretty much the case with the Pixel 7 and the 7 Pro.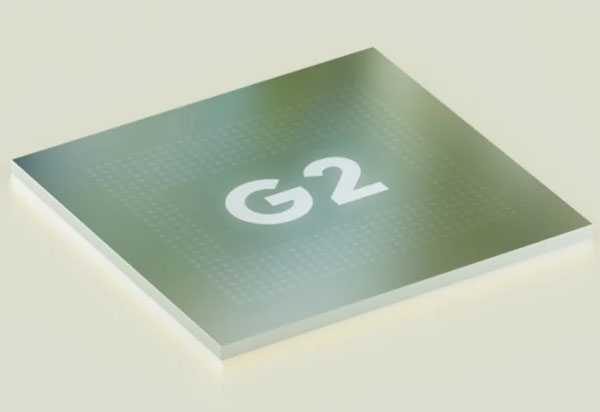 Both models run on Google Tensor G2 (4 nm) with Octa-core (2×2.85 GHz Cortex-X1 & 2×2.35 GHz Cortex-A78 & 4×1.80 GHz Cortex-A55) CPU and Mali-G710 MC10 graphics processor.
They also come with Google's latest mobile operating system Android 13. In fact, the Pixel phones are always the first Android devices to run the company's operating system out of the box.
Potential buyers of the Pixel 7 have only a couple of options when it comes to storage and memory. They can either choose between 128GB 8GB RAM and 256GB 8GB RAM and the prices will, of course, vary depending on the storage size you selected.
For Pixel 7 Pro potential buyers, they can choose among these options: 128GB 12GB RAM, 256GB 12GB RAM and 512GB 12GB RAM.
Apparently, the Pro version has 4GB more RAM than the base model and higher storage capacity.
Pixel 7 Cameras
Photography is one of the selling points of the Pixel phones. The Pixel 7 has 3 cameras in total. That's 2 in the back and 1 in front.
It has a 50 MP main camera, which you normally use in snapping day-to-day photos and recording videos. It also has a 12 MP, f/2.2, 114˚ ultrawide camera at the back. Among the features of the Pixel cameras are Dual-LED flash, Pixel Shift, Auto-HDR and panorama.
You can shoot 4K videos at 30 or 60 FPs, and Full HD videos at 30, 60, 120 or 240 FPS.
The selfie camera, on the other hand, has a 10.8 MP lens but could also record 4K and FHD videos at 30 or 60 FPS.
The Pixel 7 Pro has all those cameras and capabilities plus one 48 MP telephoto camera at the back. This is the only difference when it comes to the capability of the devices to snap photos and record videos.
Pixel 7 Battery Life
The Pixel 7 has a smaller Li-Ion battery at 4355 mAh compared to Pixel 7 Pro's 5000 mAh. Both devices have a 30W fast charging capability, which boasts of reaching 50% capacity in 30 minutes.
The base model has a 20-watt wireless fast charging capability and 23 watts for the Pro model. Both have Reverse wireless charging capability which can turn your devices into a power bank if necessary.
Pixel 7 5G Connectivity & Wi-Fi
The new Pixel 7 and the Pro model are already capable of transmitting data over 5G networks, which allows faster upload and download speeds. This results in faster loading of webpages, less video buffering and faster file downloads.
There's no denying that phone makers are already shifting over to faster networks but the Pixel 7 still supports 2G, 3G and 4G bands with the following speed outputs:
HSPA 42.2/5.76 Mbps
LTE-A (7CA) Cat20 2000/200 Mbps
5G (5+ Gbps DL)
You also have the option to connect to either 2.4Ghz or 5Gz over a Wi-Fi network.
Latest posts