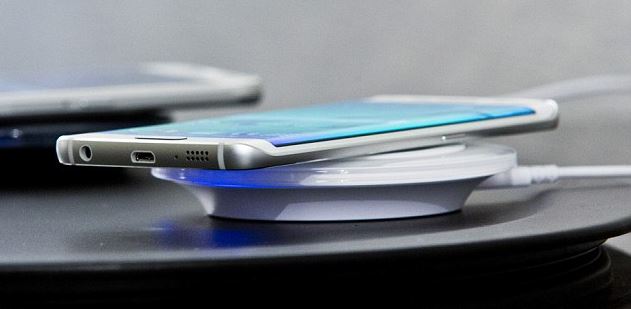 Good day everyone! Welcome to another post that covers some of the submitted issues for the #GalaxyS6. If you don't find your own issue here, keep watching for more of the same in the coming weeks.
If you are looking for solutions to your own #Android issue, you can contact us by using the link provided at the bottom of this page, or you can install our free app from Google Play Store.
When describing your issue, please be as detailed as possible so we can easily pinpoint a relevant solution. If you can, kindly include the exact error messages you are getting to give us an idea where to start. If you have already tried some troubleshooting steps before emailing us, make sure to mention them so we can skip them in our answers.
---
Problem #1: Galaxy S6 turns itself off even when battery is charged
I'm inquiring about my husband's phone. He got it brand new from Verizon six and a half months ago and it has been having charging problems; like he'll unplug it after it has fully charged and the charge drops rather quickly, even if he has hardly used it. and lately it has started turning itself off with 8% battery remaining; even 5%. I've read that this model has a lot of problems but I also think it's the battery but we haven't had the money to buy a new battery.
so I've been researching and trying various things. like I've wiped the cache partition and trying to make sure apps are manually closed. and now I'm stuck cause I don't know what else to try or if maybe I was trying the wrong things.
The other problem is that his Gmail won't automatically update and sync is not working for some reason that I'm unaware of. Plus I've gone through the settings for it, and this problem is how I even came across wiping the cache partition. Any help is greatly appreciated. — Jenn
Solution: Hi Jenn. The first thing that you want to try in fixing the battery or charging problem is battery calibration. It's needed to ensure that the device displays the true state of charge of the battery. We think that the battery has lost its reference as far as telling the system what its true state of charge is. That may be the reason why the phone turns off even though it's still showing 8% on the battery level meter. To calibrate the battery, simply follow the steps below:
Charge the phone until the battery level reaches 100%.
Drain the battery to 0% by playing some games and doing resource demanding tasks.
Charge the battery up to 100% again.
Drain the battery to 0% one more time.
If battery calibration won't change anything, you can also do a more drastic solution by wiping the phone clean via factory reset. This will be the last thing that you can do on your end. Again, our aim here is to check if the issue is being caused by a software glitch. To do it, just do the steps below:
Turn off your Samsung Galaxy Note 5 completely.
Press and hold the Volume Up and the Home buttons first, and then press and hold the Power key.
Keep the three buttons pressed and when 'Samsung Galaxy Note5' shows, release the Power key but continue holding the other two.
Once the Android logo shows, release both the Volume Up and Home buttons.
The notice 'Installing system update' will show on the screen for 30 to 60 seconds before the Android system recovery screen is shown with its options.
Use the Volume Down key to highlight the option 'Yes — delete all user data' and press the Power key to select it.
When the process is complete, use the Volume Down key to highlight the option 'Reboot system now' and hit the Power key to restart the phone.
The reboot may take a little longer to complete but don't worry and wait for the device to become active.
Find a way to have the phone replaced if the issues remains after a factory reset.
Problem #2: How to recover photos from wet Galaxy S6 that is stuck in boot loop
Phone got wet and would not show anything. Took 10 days in bag of rice but finally came back on and worked. Battery died, tried plugging in to charge since Fast Wireless pad won't work (due to phone, not pad) and am stuck in loop showing Boot screen with Reboot System now Reboot to Bootloader, etc. Choose Reboot system now, goes to Samsung Galaxy S6 edge+ then Installing system update blue screen with Android guy clockwise spin thing then he rolls sideways with big yellow triangle with exclamation point inside and back to Reboot system now screen.
I would like to get some pictures and video off there from vacation when it got wet so am trying to avoid Wipe data/factory reset. I HAVE DONE the wipe cache partition with same result of loop. — Rob
Solution: Hi Rob. To access photos and other files in a storage device, you first need to ensure that the operating system works normally. That means that if you are stuck in a boot loop, there's no other way to reach the boot sequence wherein the operating system takes over. Needless to say, you'll be unable to access the storage device and move files from it. We always keep it a point to say in our posts that if basic software troubleshooting won't fix issues following water- or liquid-damage, the next best thing to do is factory reset and eventually repair/replacement. This applies to your case as well.
Try booting your phone in safe mode to see if it turns on that way. If you're lucky and the phone boots in safe mode, you will be able to recover your photos. Otherwise, those files are good as gone. To boot in safe mode, follow the steps below:
Turn off the phone completely.
Press and hold the Power key.
Once 'Samsung Galaxy Note5' shows, release the Power key and immediately press and hold the Volume Down button.
The phone will restart but keep the Volume Down button pressed.
Once the phone has finished restarting, 'Safe mode' will be display in the lower-left corner of the screen.
You may now release the Volume Down button.
Problem #3: Galaxy S6 won't charge when it's on
Just recently my phone wouldn't charge. i plugged my phone in and left it over night. i knew it wasn't charging at all with 35 % left during the middle of the night. the phone managed to turn off by itself and start charging only when its off. Doesn't seem to charge anymore when it's on. i have a feeling it's to do with the actual port itself where you plug in the cable.
the same thing happened to my old Samsung s4 and now that won't charge at all. i got a feeling when plugging the cable in it seems little loose not sturdy. apparently speaking to another person it's a common thing with Samsung. but any help to fix this and not buying new phones cause I'm done with new phones. Haven't had this phone for a year probably only 6 months if lucky. — Daniel
Solutions: Hi Daniel. Our blog only deals with software issues that can be fixed by basic software troubleshooting. Although many charging-related problems are caused by software bugs, which means that they fixable at a user's level by doing software solutions, yours may be different. If you think that your S6 has a bad charging port, the best thing that you can do is to have that component or phone replaced. We don't provide hardware diagnostics and troubleshooting. Obviously, hardware problems cannot be fixed software solutions. If you want to do a hardware solution yourself, do it at your own risk.
As we said, many charging problems are results of software problems. If you haven't tried anything at your end yet, we suggest that you do the troubleshooting that we recommend in this post. For starters, wiping the cache partition is a good thing to do.
For minor firmware-related issues brought by apps and firmware updates, wiping the cache partition often does the trick. It's because this procedure will literally delete all cached files in the cache partition, which will force the system to create new ones during the next boot up.
This procedure is also very helpful in fixing issues like random reboots, boot loop, stuck during boot up and random freezes after updates. Here's how you wipe the cache partition on your S6:
Turn off the device.
Press and hold the following three buttons at the same time: Volume Up key, Home key, and Power key.
When the phone vibrates, release the Power key but continue to press and hold the Volume Up key and the Home key.
When the Android System Recovery screen appears, release the Volume Up and Home keys.
Press the Volume Down key to highlight 'wipe cache partition.'
Press the Power key to select.
When the wipe cache partition is complete, 'Reboot system now' is highlighted.
Press the Power key to restart the device.
You can also try restarting your phone in safe mode while charging to see if there's any difference. Finally, a factory reset would be a good last step. If these procedures won't work, you can assume that the issue is hardware in nature and the only way out is either repair or replacement.
Problem #4: Galaxy S6 screen not responding and speaker making crackling sound
Ok so today (20160607) I was on the way home from the gym and tried restarting my phone. It was playing music at the time and it did some weird flashing stuff on the screen then wouldn't bring up the menu to restart it yet kept playing music. I stopped the music and looked in the drop down menu hoping to find a way to turn it off and maybe hit the back camera flashlight or something. but all i know is the screen went dark but the two lights in front next to the home button were lit and the flash light was on. I couldn't get the screen to come on to stop it or reset the phone. it all flickered out soon after and then I plugged it in  and the front key lights came on, the flashlight started flickering again and the red notification light next to the ear speaker started flashing. all the while the main bottom speaker was making crackling noises and the back of the phone to the left of the camera started heating up.
I then unplugged it and let it sit for a bit then tried again and the same thing happened. I then unplugged it and let it sit there. I don't know f if its water damage as I was careful with it while at the gym.
If there is a way to at least get my files off of the thing I'd appreciate it. It has everything important I need to do my job as a US Marine. — Mitchell
Solution: Hi Mitchell. The things you mentioned like the bottom speaker making crackling sound, flashlight turning on by itself, and LED flashing, and unresponsive screen are classic symptoms of hardware malfunction. That they are present all at the same time is a strong indication that the phone may have been exposed to elements or may have been dropped. Whatever the true cause is, the only thing that you can try right now is connect the phone to a computer and hope that it can still talk to it. If a computer no longer detects the phone, the files you're trying to recover are gone.
If possible, try bringing the phone to a Samsung repair shop to see if there's something that they can do.
Problem #5: Galaxy S6 Custom binary blocked by FRP Lock error
I bought 2 Galaxy S6 devices, unlocked by the store I bought them from. 3 days ago my wife's phone rebooted and came up with the following error:
KERNEL IS NOT SEANDROID ENFORCING
Custom binary blocked by FRP Lock.
I tried doing the smart switch restore, but the app doesn't like my model/SN combination. I got ODIN and a Lollipop 5.11.1 firmware for my model, flashed it using the ODIN flash procedure, that was successful. Once my phone power cycled it is now stuck on the SAMSUNG logo startup screen and will not boot any further, the error messages have gone away.
I can get it into recovery and download mode, but not sure what else to do to fix this bootup problem. Maybe the bootloader is toast? — Ben
Solution: Hi Ben. If your phone still responds to hardware button combinations to allow you to boot to recovery or download mode, we suggest that you try wiping the cache partition and/or wiping the phone via factory reset first. If that won't change anything, try flashing another compatible stock firmware. This second procedure is your only hope in making the phone boot normally again. If that fails though, make sure that you flash the original stock firmware before asking for a replacement from the store.
---
Engage with us
If you are one of the users who encounters a problem with your device, let us know. We offer solutions for Android-related problems for free so if you have an issue with your Android device, simply fill in the short questionnaire in this link and we will try to publish our answers in the next posts. We cannot guarantee a quick response so if your issue is time sensitive, please find another way to resolve your problem. 
If you find this post helpful, please help us by spreading the word to your friends. TheDroidGuy has social network presence as well so you may want to interact with our community in our Facebook and Google+ pages.