Hello Android community. Welcome to another #GalaxyS6 post. In this one, we compile similar issues that talk about the Galaxy S6 failing to power back on. We hope that this material will help not only those mentioned here but also others who may be experiencing similar troubles. For those looking forward to seeing their issues solved in our blog, kindly continue to watch out for more articles in the coming days. You can also visit our main Galaxy S6 troubleshooting page here.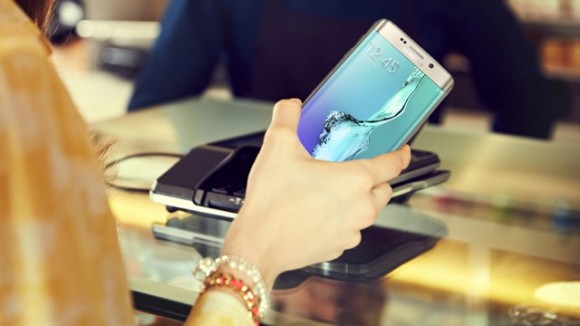 In the meantime, here are the specific topics covered in this post:
If you are looking for solutions to your own #Android issue, you can contact us by using the link provided at the bottom of this page, or you can install our free app from Google Play Store.
When describing your issue, please be as detailed as possible so we can easily pinpoint a relevant solution. If you can, kindly include the exact error messages you are getting to give us an idea where to start. If you have already tried some troubleshooting steps before emailing us, make sure to mention them so we can skip them in our answers.
---
Problem #1: Galaxy S6  screen turns black when charging
Hello. I have purchased a Samsung Galaxy S6 at the end of August this year, and it has been working perfectly fine until recently. Everytime I plug it to charge, the device would charge perfectly for few minutes until the screen will black out (as well as the device would make a noise) before it stops charging. I have tried restarting my phone multiple times, yet it doesn't affect it. Whilst it did the same this last night, I left it on charge and woke up to my phone having full battery, yet I am still confused on what is happening. I hope you can tell me what's happening with it, and how I am able to fix it. Thank you. — Sandra
Solution: Hi Sandra. We haven't heard of this issue happening on other Galaxy S6ss or on other Samsung devices so it must be unique to your device. Can you remember if you did something different before noticing the issue like install an update or app? Or did you change some settings in an app that may have direct control over power management? If you didn't change anything or install a new app or update, you must try the software solutions like booting in wiping the cache partition, booting in safe mode, or even factory reset. Below are the steps on how to do each of them.
Wiping the cache partition. Sometimes, installing an update or an app can corrupt the system cache, which can result to some apps behaving erratically. In order to force the phone to build a new system cache, you must wipe the existing cache first. This procedure is also very helpful in fixing issues like random reboots, boot loop, stuck during boot up and random freezes after updates. Here's how you wipe the cache partition on your S6:
Turn off the device.
Press and hold the following three buttons at the same time: Volume Up key, Home key, and Power key.
When the phone vibrates, release the Power key but continue to press and hold the Volume Up key and the Home key.
When the Android System Recovery screen appears, release the Volume Up and Home keys.
Press the Volume Down key to highlight 'wipe cache partition.'
Press the Power key to select.
When the wipe cache partition is complete, 'Reboot system now' is highlighted.
Press the Power key to restart the device.
Observe the phone in safe mode. If wiping the cache partition won't change anything, the next procedure that you want to try is safe mode. Also known as diagnostic mode, this boot mode is designed to help technicians  check if a third party application is causing a problem. Because there's a chance that you may have installed a bad app, you must do this. Remember, when safe mode is enabled, no third party apps will be allowed to run. This means that if the issue won't occur, you know that a third party app is to blame. The thing is, safe mode won't tell you which of your third party apps is problematic so you must do a trial and error in isolating the possible causes. Try uninstalling apps individually until the issue is eliminated. Make sure that you replicate the issue after every uninstallation. For reference, these are the steps on to boot your phone in safe mode:
Press and hold the Volume Down and Power keys for 20 to 30 seconds.
Once you see the Samsung logo, release the Power key immediately but continue pressing the Volume Down key.
Your phone should continue booting up and you will be prompted to unlock your phone as usual.
You will know if the phone successfully booted in safe mode if the text "Safe mode" is displayed at the lower-left corner of the screen.
Reset all software settings to default. If the issue remains even when you boot your phone in safe mode, that means that the problem may lie on the firmware. To fix the problem, you must do a factory reset. This will wipe the phone's internal storage as well as restore all software settings to default. Here's how it's done:
Turn off your Samsung Galaxy S6 Edge.
Press and hold the Volume Up, Home and Power keys together.
When the device powers on and displays 'Power on logo', release all keys and the Android icon will appear on the screen.
Wait until the Android Recovery Screen appears after about 30 seconds.
Using the Volume Down key, highlight the option, 'wipe data/factory reset' and press the Power key to select it.
Press the Volume Down button again until the option 'Yes — delete all user data' is highlighted and then press the Power key to select it.
After the reset is complete, highlight 'Reboot system now' and hit the Power key to restart the phone.
Problem #2: Galaxy S6 Edge won't boot up normally after a failed update
Hi I have recently purchased a Samsung Galaxy S6 Edge. I had it about two months and it works perfect. I then got a system update so like anyone would I accepted to update it just like I have with any other phone I have had in the past. The update started well but was taking some time. after a while my phone just turned off so I assumed maybe there wasn't enough battery life to continue with the update so I put it on charge. On charge it continued with the update and once it had finished I took it off charge with over 50% battery life and straight away it turned off. So again I put it on charge and it worked okay. since then when I try to turn it on whilst on charge it says installing system update but after a few seconds it fails and the Android picture has a triangle above it with an exclamation mark in it. I have tried every option it has given me to reboot or reset it but nothing happens. I actually can't log onto my email at the moment so If I could be contacted on my mobile that would be great 0***6. Many thanks. — Jennifer
Solution: Hi Jennifer. Firstly, we want to make it a point that we don't provide answers to problems via email. The mailbag section of our blog works by publishing issues sent our way and their respective solutions so Android community can benefit from it. We hope you'll find this post.
Now, to your issue. This problem has been reported in many other Android forums so we know that it's not limited to your device. But even with multiple reports about this problem everywhere, there seems to be no definitive pattern as far as it's cause is concerned. This means that there's no clear cut solution for it. Some users reported that refreshing the cache partition worked while some had to resort to factory reset. If you haven't tried both of these procedures, make sure that you do. Kindly refer to the steps above.
Problem #3: Galaxy S6 Edge fails to turn back on
Good day. I bought my Samsung Galaxy S6 Edge from South Africa, but I reside in Zambia. It would take me a while to return it for diagnosis from place of purchase so I really hope you can assist me. I purchased my phone in March, 2016 and this month November, 2016 it was performing normally and had no issues. However, out of the blue it was about 50% charged and I was using my WhatsApp on which I clicked on a picture someone sent me and the phone suddenly went blank. I tried to turn it on, but the screen was just black, no sign of life as no lights were coming on either. I waited a while and charged it for a couple of hours but even then when charging no lights came on. I tried to press and hold the middle button, power button and volume down button simultaneously but still received no response. Its dropped a few times in the past but it has a shock absorbing cover so it's not broken or at least I hope it's not, I suspect its a software malfunction. I updated my software to the latest available update about a week ago. I didn't expose it to water so certainly no water damage. I am at my wits end with this and I hope you can help. Thanks and Kind Regards. — Niza
Solution: Hi Niza. The first and important thing to do in this case is to see if you can turn the phone or not. Though it appears that you have hardware issue at hand, we suggest that try to boot the phone to other modes first. There are three alternate modes that you can try. Each of these modes gives you an option on what to do next. If you can turn the phone back on in any of these modes, there's a chance that you may be able to fix the issue by doing more advanced software solutions. Otherwise, you really have to submit the phone for a full hardware check.
For reference, below are the steps on how to boot your phone to different modes:
Boot in safe mode:
Charge the phone for at least 30 minutes.
Press and hold the Power button.
Once the 'Samsung Galaxy S7' logo appears, release the Power key and immediately press and hold the Volume Down button.
Continue holding the button until the phone finishes rebooting.
Once you see the text "Safe mode" at the bottom left corner of the screen, release the Volume Down button.
The only difference of safe mode from normal mode is that the former prevents third party apps from running. If you can boot the phone in safe mode but not in normal mode, uninstall all apps until the issue (that prevents you from booting normally) is eliminated.
Boot in Recovery mode:
Charge the phone for at least 30 minutes.
Press and then hold the Home and Volume UP keys, then press and hold the Power key.
When the Samsung Galaxy S7 shows on the screen, release the Power key but continue holding the Home and Volume Up keys.
When the Android logo shows, you may release both keys and leave the phone be for about 30 to 60 seconds.
Using the Volume Down key, navigate through the options and highlight 'wipe cache partition.'
You can either wipe the cache partition or do a factory reset when in this mode.
Boot in Download Mode:
Charge the phone for at least 30 minutes.
Press and then hold the Home and Volume DOWN keys, then press and hold the Power key.
When the Samsung Galaxy S7 shows on the screen, release the Power key but continue holding the Home and Volume DOWN keys.
Wait until the Download screen appears.
If you can boot the phone in download mode but not in other modes, that means that your only way out may be to flash a stock or custom firmware.
Use Google to look for a guide on how to do it.
Problem #4: Galaxy S6 screen slowly turning to black after phone got dropped
So. I dropped my Galaxy phone (terrible person, I know) and it had the normal-ish spiderweb cracks and a couple little spots with dead pixels. My phone has worked fine, and nothing really was wrong with it besides the cracks and dead pixel spots being annoying. The newest update wouldn't download on my phone. Naturally, these phones I know personally are finicky with storage, so I just deleted a couple apps and a few pictures to give it a whole ton of storage to be secure in the updating stuff. Today, the update was finally downloading, much to my (gleeful) surprise. I left it alone all day (about 6 hours) and now, the dead pixel spots are bigger. When I reset my phone, it turns a dark navy and then back to black. Is it a hardware problem or what? — 24676
Solution: Hi 24676. Yes, that's definitely a hardware issue. The dark colors on the screen is an indication that the LCD damage has become bigger while the dead pixel is the portion where the digitizer no longer works. These issues can't be fixed by software solutions so you must send the phone to a good repair shop or, if possible, to a Samsung shop for repair.
Problem #5: Galaxy S6 is totally unresponsive
To Whom This May Concern:
I've been having some trouble turning on my Samsung Galaxy S6. It was at 70% today when it shut off by itself. I quickly turned it back on, but when I clicked the on/off button, it immediately shut off. I rebooted it once again and let the device fade the black, and it then shut off again. It would not reboot again from there. The screen vibrated and displayed the "Samsung Galaxy S6″ text before shutting off again. I've tried this several times but it continues to display the text and shut off everytime. I've tried holding onto the home, volume and power buttons at the same time and releasing the power button. The screen says "recovery occurring" in the corner but then shuts off. I've charged it for hours now and it will not turn on whatsoever. Just a few minutes ago I tried to turn it on but it displayed the 0% battery visual before shutting off again. Now no matter what I do, the screen will not turn on. — Rachel
Solution: Hi Rachel. There's little to nothing that an average user can do if the phone is totally unresponsive or won't turn back on. If you can't boot the phone to any other boot modes (refer to the steps above), it's very likely that a hardware component has failed. This means that a detailed hardware diagnosis must be done to identify the cause. If this phone is still under warranty, make sure to call the right party so it can be checked or replaced.
Problem #6: Galaxy S6 fails to power back on
Hi Thedroidguy. I have a Samsung Galaxy S6 Edge which is around 10 months old. I haven't previously had any problems with it whatsoever. However, earlier tonight I had just noticed that it was at 4% charge and wanted to charge it. I plugged it into my power bank using a 3rd party USB cable which I have used many times before. The phone didn't seem to recognize it. So, I tried it in the wall socket with the original charger, same problem. Eventually the battery died and the phone went off. While off the phone shows the empty battery with the charging symbol but it is not charging at all. I tried cleaning the micro usb port and tried a couple of different cables with the same result. I managed to switch the phone on for a few seconds and tried a soft reset, but the battery died again. Now it will not go on at all. Any ideas what might be wrong or how to fix it? I am currently abroad (Indonesia. The phone was bought in the UK) and I'm not sure where I could take it to have a technician look at it. Any feedback would be much appreciated. Thanks! Matthew PS. I'm not sure which android version it is running but I know it is up to date. — Matthew
Solution: Hi Matthew. We really think that you need to have the phone's hardware checked. Based on your problem description, there's high likelihood that the problem can be anything. It may be a bad battery, a damaged charging port, or some unknown hardware glitch. You can try to boot the phone in other modes (steps provided above). If you device fails to respond to any hardware button combination, that's a clear sign that hardware check-up is badly needed.
---
Engage with us
If you are one of the users who encounters a problem with your device, let us know. We offer solutions for Android-related problems for free so if you have an issue with your Android device, simply fill in the short questionnaire in this link and we will try to publish our answers in the next posts. We cannot guarantee a quick response so if your issue is time sensitive, please find another way to resolve your problem. 
If you find this post helpful, please help us by spreading the word to your friends. TheDroidGuy has social network presence as well so you may want to interact with our community in our Facebook and Google+ pages.