Smartphones lose a huge chunk of their "smartness" when they are not connected to the web so we understand if there is a steady stream of request for assistance regarding this problem. Our post today answers some of the questions posed by our readers regarding connectivity issues on their #Samsung #GalaxyS6 (S6 Edge and S6 Plus) phones.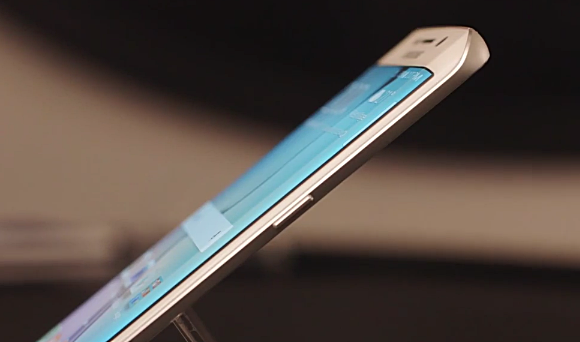 These are the topics discussed in this article:
If you are looking for solutions to your own #Android issue, you can contact us by using the link provided at the bottom of that page.
---
Problem #1: Hotspot is very slow on AT&T Galaxy S6 Edge
Hotspot not working properly. Old S4 immediately connected my work laptop. Fast Internet and Web browsing.
On new S6 Edge, toggle the hotspot and tether option. Select hotspot to swipe on. The reception bars are full on laptop, listed as excellent reception but Internet is deathly slow to open or does not open at all. I try disconnecting and reconnecting every 15 minutes sometimes to try and get some normal connectivity.
No laptop configuration changes since switching phone. So I know it's not my computer. Of course AT&T says it's not my phone.
Is best way to fix this to return Samsung and exchange for Apple?
Not impressed with this $800 piece of _ _ _ _. — BM
Solution: Hi BM. The internet speed you are getting from hotspot or tethering depends on how fast mobile data connection is on your phone. When you use your S6 as a hotspot, it functions as like a regular router in a normal Wi-Fi setup. This means that the bandwidth and speed of your mobile data subscription is simply being forwarded to other devices via your S6. This is NOT a phone issue.
You must talk to your service provider so they can help you check if there are any restrictions in your account or on their network that negatively affects hotspot performance.
Before calling AT&T for more assistance, try to check the speed of the internet connection on your laptop by going to https://www.speedtest.net/. This is an ideal first step in troubleshooting slow connection issues. If the result is well below your subscribed speed, the problem must lie somewhere from AT&T network to your phone.
You can use Google to look for guides on how to deal with slow internet connection problems. There are many forums and websites that will tell you what specific steps to take or where to start.
Problem #2: Galaxy S6 mobile data won't turn on
I've had the phone for a week. It's been working fine. There has been overheating and battery drainage. But one day came out of the house and phone disconnected from Wi-Fi. Only to find out mobile data won't turn on. I clicked the mobile data on notification bar but it clicks on but nothing comes up on the notification bar. I've factory reset the phone but mobile data still won't turn on. Can you help please? — Ihram
Solution: Hi Ihram. We assume that you already talked to your carrier about the issue, especially on the possibility of having an account-related problem.
If by mobile data not turning on you mean the indicator does not change to green after you tap it, then there must really be something wrong with the phone. Either the firmware is broken or there's a rare hardware glitch that causes this issue.
Regrettably, there is nothing that you can do to fix the issue on your level. You can have Samsung check the phone as this may require more advanced techniques to diagnose the real issue.
Problem #3: Galaxy S6 loses internet connection when outside the house
My phone works fine when I'm home, but as soon as I leave the house (even just to go for a walk in the neighborhood) I completely lose the Internet. The only things I can do is text and make calls. Yesterday I needed Google maps and I had to stop and ask directions from a gas station–I got where I was going the old-fashioned way. This has been going on for 3 days. I don't think I loaded any new apps before that. My newest app is Periscope but I believe I downloaded it after the problem started. Please help! — Lou
Solution: Hi Lou. Are you saying that your MOBILE DATA connection stops when you're outside your house? Keep in mind that there are two types of internet connections you can use on your phone — mobile data and Wi-Fi. Which one do you have enabled on your phone when at home?
If you use Wi-Fi at home but does not have a mobile data subscription, you will understandably lose internet connection when you are no longer within the range of your home Wi-Fi. This type of connection is limited in range (usually maxed at 30 feet radius).
On the other hand, if you don't have Wi-Fi at home (uses mobile data only) but loses mobile data signal when outside, that's a totally different problem.
Try calling your service provider for more assistance if you are losing mobile data connectivity.
If you are using Wi-Fi when at home and wants to use mobile data when outside (assuming you have mobile data subscription), make sure that smart network switch is enabled. Here's how:
From the home screen, tap the Apps icon.
Tap Settings.
Tap Wi-Fi.
Tap MORE.
Tap Smart network switch.
Tap On or Off to enable or disable as required
Problem #4: Rooted Galaxy S6 mobile data not working, losing signal
I originally bought this phone from Sprint when living in the US. i brought it back to the Caribbean with me and had it rooted to work with the service provider here namely Digicel. It worked great for about 2 weeks but now it stop connecting to mobile data on a whole. cant connect to the internet, can't make calls or get any. i lost complete signal. i have to turn off the phone completely for it to start working again. and even that sometimes doesn't work. why is that? and how can i fix the problem. — Iveen
Solution: Hi Iveen. Mobile data connection can sometimes be spotty and inconsistent so make sure to contact Digicel for any network-related service interruptions in your area.
If you think the issue resides on your phone though, the first logical step to do is insert the SIM card to another working device for probably a day to test if the issue would occur again. Once you have established that there are no network or SIM problems involved, you can start doing S6 troubleshooting.
Boot the phone in safe mode
Third party apps can cause connectivity problems at times. In order to know that, try restarting the phone in safe mode. In this special runtime environment, the phone will be forced to run only pre-installed apps. If the issue won't show while in safe mode, you can start uninstalling apps until you have eliminated the issue. Here are the steps on how to boot your S6 in safe mode:
Press and hold the Volume Down and Power keys for 20 to 30 seconds.
Once you see the Samsung logo, release the Power key immediately but continue pressing the Volume Down key.
Your phone should continue booting up and you will be prompted to unlock your phone as usual.
You will know if the phone successfully booted in safe mode if the text "Safe mode" is displayed at the lower-left corner of the screen.
Wipe the system cache
Sometimes, deleting an Android phone's cache partition can fix weird problems so it's worth giving a try. Just follow these steps:
Turn off the device.
Press and hold the following three buttons at the same time: Volume Up key, Home key, and Power key.
When the phone vibrates, release the Power key but continue to press and hold the Volume Up key and the Home key.
When the Android System Recovery screen appears, release the Volume Up and Home keys.
Press the Volume Down key to highlight 'wipe cache partition.'
Press the Power key to select.
When the wipe cache partition is complete, 'Reboot system now' is highlighted.
Press the Power key to restart the device.
Restore phone defaults via factory reset
We usually recommend unrooting or flashing to stock firmware if problems develop after rooting but since you need to root your phone in order to work with Digicel's network, the last best thing that you try is factory reset.
Here are the steps on how to do that:
Turn off your Samsung Galaxy S6 Edge.
Press and hold the Volume Up, Home and Power keys together.
When the device powers on and displays 'Power on logo', release all keys and the Android icon will appear on the screen.
Wait until the Android Recovery Screen appears after about 30 seconds.
Using the Volume Down key, highlight the option, 'wipe data/factory reset' and press the Power key to select it.
Press the Volume Down button again until the option 'Yes — delete all user data' is highlighted and then press the Power key to select it.
After the reset is complete, highlight 'Reboot system now' and hit the Power key to restart the phone.
Problem #5: Galaxy S6 keeps dropping mobile data connection
Hello. I have a brand new S6 Edge. It seems to lose connection often. I could be searching on Google or in an app that provides real time info like ESPN and it just stops like it lost connection. The only way to free it back up is to restart the phone.
When it turns back on, emails come through and I can actually utilize the Internet. Any idea what could be causing this? — David
Solution: Hi David. If you are reading this, you should have the idea by now on what to do based on our suggestions for other readers above. So these are basically the things that you must do:
check if there are any network problems in the area
verify if there's SIM card issue
do the standard software troubleshooting steps
We published all sorts of connectivity issues for the S6 in the past so you may want to check them for ideas. If all else fails, kindly request for a phone replacement.
Problem #6: Galaxy S6 keeps losing internet when connected to home Wi-Fi
Thanks for the great website. I was bouncing around your site a bit but didn't find my specific question asked, so I thought I would send it along.
Quite frequently while connected to my Home Wi-Fi Network from Comcast, my phone will show a strong Wi-Fi signal but I cannot access the Internet or Social Media.
As soon as I turn Wi-Fi off, I have no problem accessing the same sites. I don't have any other problems with the home Wi-Fi as both my wife and I occasionally work from home and wirelessly connect to our workstations at our offices.
Also, when I am at my office, I have no problems accessing Internet/ Social Media when connected to my work Wi-Fi.  Any thoughts on this vexing little problem? Thanks in advance. — Chris
Solution: Hi Chris. Have you considered checking your Wi-Fi settings to see if somebody put some kind of restrictions on the network that prevents your S6 from connecting? You can only do this by accessing your router's graphical user interface (GUI) on a computer. If you have no idea how to do this, call Comcast (if the router was provided by them) or the router manufacturer.
Make sure that there are no filters or bandwidth limitation imposed on your device at the router level. The steps to do these are router specific so make sure to call the relevant party.
---
Engage with us
If you are one of the users who encounters a problem with your device, let us know. We offer solutions for Android-related problems for free so if you have an issue with your Android device, simply fill in the short questionnaire in this link and we will try to publish our answers in the next posts. We cannot guarantee a quick response so if your issue is time sensitive, please find another way to resolve your problem. 
When describing your issue, please be as detailed as possible so we can easily pinpoint a relevant solution. If you can, kindly include the exact error messages you are getting to give us an idea where to start. If you have already tried some troubleshooting steps before emailing us, make sure to mention them so we can skip them in our answers.
If you find this post helpful, please help us by spreading the word to your friends. TheDroidGuy has social network presence as well so you may want to interact with our community in our Facebook and Google+ pages.