#Samsung battery charging issues come in many form. Sometimes, it's not actually the battery that fails. Software problems and rogue apps can lead to fast battery drain that when you charge it appears that the phone is not holding any charge at all. And of course, there's that plain, old issue of your device not charging at all.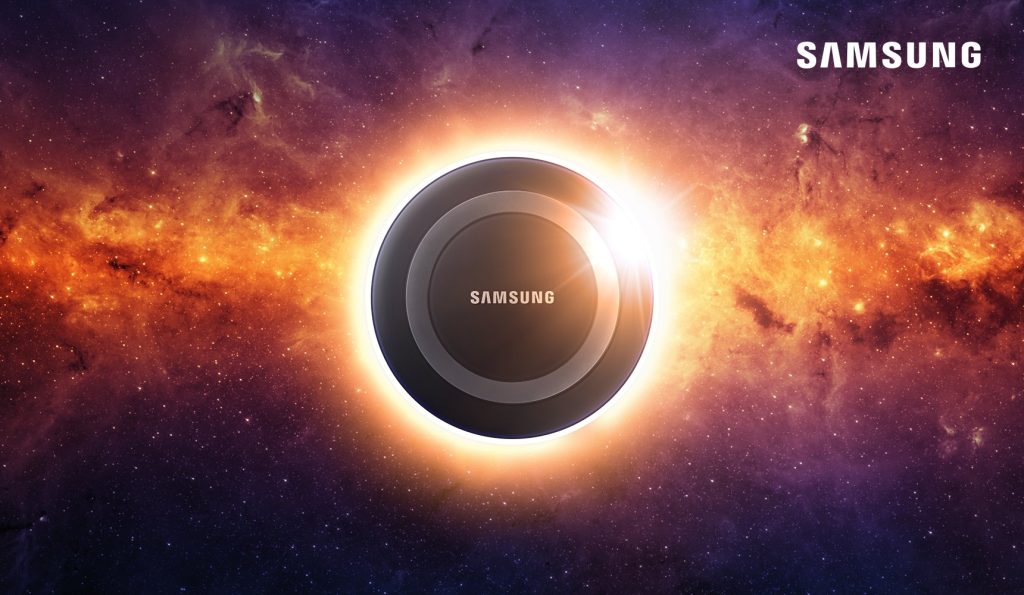 Our post today covers some forms of #GalaxyS6 charging issues like these ones below:
If you have #Android problems you want to share with us, don't hesitate to use the link provided at the bottom of the page.
---
Problem #1: Samsung Galaxy S6 fails to charge
Phone is 6 weeks old – and on 3 mobile contract. Plugged it into charge yesterday (before battery died) but it won't accept charge. When plugged in the battery symbol shows but its static and no green bar appears. Tried several chargers and leads including USB connection to laptop to no avail before taking back to 3 Shop who directed me to Samsung in Oxford Street London as now outside their 28 day returns policy. Queued for 30 minutes at Samsung  to finally get 2 minutes with a surly technician who informed me that it was outside warranty because of a small crack in the screen regardless that as he admitted it was highly unlikely to be related (as the crack happened 5 weeks before and phone has been fine for those 5 weeks). Funnily enough the guy ahead of me in the queue who was being served by another technician had exactly the same phone problem (without the cracked screen). They now want to charge me £165 to repair it (not sure how he knew that was the price without diagnosing the problem). Having paid to upgrade my perfectly serviceable S4 (which I am back using) I am not very happy with Samsung and least of all their service at what should be their showcase shop in London. Its particularly disappointing too when a reputable company uses small prints Ts and S as an excuse to get out of a reasonable warranty claim for what is obviously a common fault on their new phone. Any help or advice appreciated. BR — Adrian
Solution: Hi Adrian. We do agree with you that it takes more than just a cracked screen to say that repair is needed on your phone. Charging problem on any electronic gadgets today is best diagnosed by isolating the potential causes first. In your S6, this can be achieved by identifying if the problem is software in nature.
Restart your S6 in Safe Mode
While you may perceive the problem as your phone not charging, the real issue can actually be boot failure. To verify if the phone is still bootable (assuming that there's still enough power left in the battery), restart it safe mode first. Here's how you do it:
Turn off your Galaxy S6 Edge.
Press and hold the Power key.
When 'Samsung Galaxy S6 Edge' appears, immediately release the Power key and then press and hold the Volume Down button.
Continue holding the Volume Down button until the phone finishes the restart.
When you see Safe Mode on the lower left corner of the screen, release the button.
Also known as diagnostic mode, safe mode prevents third party apps from loading. It's one of the troubleshooting procedures at your disposal if you suspect that a third party application may be behind the trouble. If the phone still fails to load, proceed to booting in recovery mode.
Reboot in recovery mode
Another troubleshooting step that you can do is to boot the phone in recovery mode. Like safe mode, this special environment can be arrived at using the hardware buttons. In recovery mode, you can wipe the system cache (cache partition) and perform a factory reset. If the phone boots in recovery mode, that means that something is merely preventing normal mode from loading.
To boot the S6 in recovery mode, just follow these steps:
Turn off your Samsung Galaxy S6 Edge.
Press and hold the Volume Up, Home and Power keys together.
When the device powers on and displays 'Power on logo', release all keys and the Android icon will appear on the screen.
Wait until the Android Recovery Screen appears after about 30 seconds.
Reboot the S6 in download mode
Download mode allows you to flash stock or custom ROM and install updates. Just like recovery mode, it's a good method to use to isolate whether the problem has a software side.
Turn off the phone.
Press and hold Volume Down, Home, and Power buttons at the same time.
Once you receive the "Warning" prompt, press the Volume Up button to proceed.
Send the phone to Samsung or repair shop
Now, if all these three procedures fail to power on the phone, you can assume that there's an on-going hardware issue. Either the battery has completely failed for some reason or some motherboard components have messed up. This is where you should really have to seek the help of qualified technicians.
We know that Samsung has deemed the warranty void because of a crack on the screen so there's really nothing much that you can do about that, unless you want to shed money for repair. There are many things that can void the standard 1-year warranty of your S6 including damage due to customer misuse. Apparently, the crack on the screen seems to fall under misuse category which was, unfortunately, invoked by the technician you talked to.
As much as we would like to help you, there's only so much that we can do together. Our help only covers identifying any software-related bugs and problems. We always recommend to our readers to bring their phone to a Samsung certified shop or to Samsung retail stores for any identified hardware issues. We understand that you may be hesitant to lose money for this repair but this is actually your only reasonable choice at the moment.
If you want to do your own hardware troubleshooting, diagnosis, and repair, you may want to look for other resources in the web. iFixit website offers easy DIYs (do-it-yourself) for this type of problem.
Problem #2: T-Mobile Galaxy S6 only charges up to 72% and won't charge any further
This is a brand new Galaxy phone from T-Mobile. We have ruled out the charging cables, apps, and fast vs normal charging cables. The phone will charge up to 72 percent then will say 1 minute till full, but will not charge past that point. Have inspected apps and soft and hard resetting the phone did not work. — Faith
Solution: Hi Faith. The phone's charging firmware may have been corrupted for some reason causing the phone to stop charging after reaching a certain threshold.
Three charging phases of a smartphone battery
The Li-Ion 2550 mAh battery like the one on your S6 powers up in three general parts or phases. The first one happens when the battery is completely empty or at 0%. This phase takes a long time to power the battery back up as it only receives tiny amount of power from an electrical source.
The second phase commenced once the battery is charged to a certain voltage level, usually between 3.1 or 3.0 volts. At this phase, the current flow to the battery becomes constant and the type of charger you are using (standard or fast) matters. This phase usually happens between 15% to 70%. A fast charger can easily fill your battery's capacity quickly when used in this phase.
The third phase kicks in usually above 70% up to 100% battery charge level. From constant current mode, the charging process now switches to constant voltage mode and the charger you are using no longer matters. As long the voltage from the power source remains the same, the charging process will run at exactly the same length of time.
We think that the problem may have something to do with the firmware or software that controls the phases. Your phone has a built-in mechanism that manages these phases seamlessly but it looks like this is no longer working properly. Please do the suggested troubleshooting for Adrian above. If none of these things resolve your issue, it's time to consider getting a replacement.
Problem #3: Galaxy S6 does not charge and won't power on
Hi, I was just using my S6 not too long ago, left it alone for a few minutes and when I went back for it and tried to check my email I pressed the power button and my screen wouldn't light up. I tried holding the power button to reboot but that didn't work. Tried holding down the power button, home button and volume up button, but that didn't work either. I don't know what else to try. Does this mean I should go to my carrier and check out the problem? Please, let me know as soon as you can. Uber is my source of transportation and I cant access it without my phone. Also, I do not have cash on me to take the bus home. — Christina
Solution: Hi Christina. If you did not install, download (apps, custom ROMs, files), or modify the operating system in any way prior to the occurrence of the issue, we really don't know where to start. The first logical step to do here though is leaving your phone connected to the charger for at least 30 minutes to ensure that this is not simply a complete battery discharge issue. If nothing changes after charging the phone for that long, you must have a hardware failure. This can mean either a battery issue or some components inside may have failed.
Because your issue is time sensitive, please call your carrier right away instead of troubleshooting the phone for a quicker resolution.
Otherwise, browsing this post and other related articles from our site may help.
Problem #4: Fast charging feature on Galaxy S6 not working
My phone has been fast charging these past few weeks and I always connect it every night. Just this night I had an issue that it is not charging using the fast charger that goes with the phone. I also tried using a different phones charger but it is not working on my phone.
I tried connecting the phone with the usb cable on a laptop and my device is not recognizable. There is also an instance when i plug in my charger it charged then i try to remove it, it won't charge again, but when it does it only says cable charging, not fast charging. I noticed that my charging port is sort of stained in black. I really do not know what to do. My phone seems busted but it isn't. I want that fast charging really bad. — John
Solution: Hi John. There are a few things that must be met to make fast charging feature work. Make sure that these tips below are followed:
Switch the phone or the screen off. Fast charging won't work if you are using the phone while it's charging, nor if the screen is ON.
Use a certified fast charger or the Samsung fast charger that comes with the phone. A Standard charger cannot amplify charging power so it may take a few hours to charge your battery compared to a fast charger.
Enable Airplane mode. This is a good trick to ensure that your phone is doing as little task as possible when charging. In airplane mode, the phone's wireless radios and other function are turned off. This means that you will be unable to receive calls and texts but will greatly quicken the charging process for you.
Turn off some features. IF you can't put your phone in Airplane mode for whatever reason, make sure that you disable other things like NFC, Wi-FI, or Bluetooth. Closing all actively running apps will also help.
If you are already doing these things prior to experiencing this problem, make sure to have the microUSB port on your phone checked by Samsung or any qualified technician (though we prefer that you go the Samsung route to avoid voiding the warranty).
Related reading: Samsung Galaxy S6 Edge Plus charging and battery tips
---
Engage with us
If you are one of the users who encounters a problem with your device, let us know. We offer solutions for Android-related problems for free so if you have an issue with your Android device, simply fill in the short questionnaire in this link and we will try to publish our answers in the next posts. We cannot guarantee a quick response so if your issue is time sensitive, please find another way to resolve your problem. 
When describing your issue, please be as detailed as possible so we can easily pinpoint a relevant solution. If you can, kindly include the exact error messages you are getting to give us an idea where to start. If you have already tried some troubleshooting steps before emailing us, make sure to mention them so we can skip them in our answers.
If you find this post helpful, please help us by spreading the word to your friends. TheDroidGuy has social network presence as well so you may want to interact with our community in our Facebook and Google+ pages.