Here's another post that we hope can shed light on your #GalaxyS5 power problems. This does not cover the whole range of power issues on a Galaxy S5 but we are planning on publishing more posts in the future to continue this series.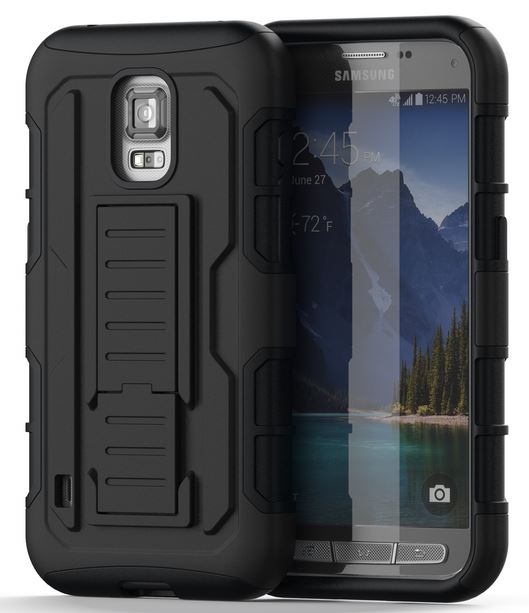 Below are the topics discussed in this post:
If you are looking for solutions to your own #Android issue, you can contact us by using the link provided at the bottom of that page.
---
Problem #1: Galaxy S5 overheating, showing other signs of malware
Phone overheating. Losing charge even when not in use. (I don't leave background apps running.) I'm suddenly getting pop up ads. Sent text messages show triangle with exclamation point even though they went through. (On two numbers.). — Jann
Solution: Hi Jann. The problems you mentioned appear separate from each other but they may actually have only one reason–malware. Fast battery drain, overheating, pop up advertisements and errors are just some of the manifestations of a virus- or malware-infected device. If you haven't read our previous post about pop ups (although the article was written for an S6), we recommend that you check it out. Just follow this link.
If you haven't tried doing a factory reset on an S5 before, here's how:
Power down the Galaxy S5.
Press and hold the Volume up button, the Home button, and the Power button together until you see the Android on screen.
Use Volume down to highlight the wipe data/factory reset option and press the Power button to select it.
Use Volume down again to highlight Yes – delete all user data and press Power to select it.
Use the Power button to select Reboot system now.
When the S5 restarts it should be completely wiped and ready to set up again.
Problem #2: Galaxy S5 won't boot normally and stuck in download mode
My phone keeps bootlooping. i can get it to come on after awhile but wifi will only work if I turn it on. as soon as the phone comes on then it shuts off after while and the button turns grey the on switch. the wifi button shows grey around and the wifi bars are green but very faint. when that happens I get a camera error message.
I had a friend redo the stock firmware and that didn't work. he then done the kernel file after that the phone turned right on with no problems.
I went and got it and it was bootlooping after I left and tried turning it on.
So I took the battery out and plugged it and it went to the Grey battery with the lightning bolt. And then to the battery with green stuff flowing through it which it doesn't show when it bootloops and has the other problems an it turned right on.
so I turned it back off unplugged it an tried it. bootlooped again. So I done the same process and plugged it back in. It came back on well a few days later even plugging it in wouldn't work so I think it is messing up that kernel file or something.
I don't know please help though. This I the most annoying thing I've ever had on a phone.
do any questions please ask I hope you can help. my phone was the build that released in July that came on 5.0. I've factory reset multiple times and wiped cache. it is all stock. it will boot straight into download mode. nothing else though. — Tyson
Solution: Hi Tyson. If your Galaxy S5 is doing nothing now except to boot in download mode, you clearly have a software issue at hand. There are only two things that you can try in this case:
flash from stock ROM again
root the phone
If you haven't tried booting the phone in recovery mode so you can wipe the cache partition and/or do a factory reset, follow these steps:
Turn the phone off.
Press and hold the following buttons together: Power, Volume Up and Home.
Release the buttons once the Android system recovery menu appears.
Use the Volume buttons to navigate to Wipe Cache Partition option.
Press the Power button to confirm selection.
Select Reboot System Now option after deleting the cache. Wait for the phone to reboot.
See also Galaxy S6 Edge stuck at ODIN (download) mode
Problem #3: Galaxy S5 power problems after installing Android Lollipop
Hi. My issue is that in the last two days my battery has overheated when i use the Spotify app and then suddenly even when i am currently charging it, it turns completely off and turns black, the first time it lasted for 12 hours before i even could charge the phone again, and when i started charging it, it was at 0% although it had been at over 40%. This time it had about 20% and turned off, i haven´t gotten it on since although this was 4-5 hours ago. I´m not 100% sure if it is because of the Spotify app, because the phone in general has been slowing down and overheating since the Lollipop update, but the Spotify app is especially bad. The battery is to my knowledge completely fine and has no outer damage at least. Any suggestions on what to do? — Greetings from Luke (Norway)
Solution: Hi Luke. First, make sure that the battery is properly connected inside the phone. You can follow the remedy like one of our reader has done to ensure that the battery fits snugly inside.
The only way to determine if other factors like software or apps are at play here is to do the standard software troubleshooting. In your case, the first thing that you must try is booting the phone in safe mode to see if one of your apps is to blame. These are the steps to boot in safe mode:
Turn the device off.
Press and hold the Power key.
When 'Samsung Galaxy S5′ appears on the screen, release the Power key.
Immediately after releasing the Power key, press and hold the Volume down key.
Continue to hold the Volume down key until the device finishes restarting.
Safe mode will display in the bottom left corner of the screen.
Release the Volume down key when you see Safe Mode.
When in safe mode, all apps that were not pre-installed (apps that were added after you unboxed the phone) are prevented from running. If the issue fails to occur when in this mode, you are correct to assume that one of them is the reason for this trouble. To remove the problem app, you can either:
perform a factory reset and install apps individually, checking how the phone behaves after every installation, or
simply uninstall apps one by one until you the issue has been eliminated.
Doing a factory reset will ensure that any possible firmware issue will be addressed so it's up to you which route to choose.
We don't think Spotify is the sole cause of the problem here, although it may contribute to the overall trouble. Just like any other music app, Spotify is supposed to put pressure on the battery because it tends to establish remote server connection from time to time and playing music is demanding. It's most probably a combination of one or more apps running simultaneously actively or in the background that causes the problem but doing our suggestion above should help you narrow down the possibilities.
Problem #4: Charging problems on Galaxy S5 after using Otterbox Defender case
Hi team. I have had the Galaxy S5 for just over a year now and absolutely love it. About 3 or 4 months ago I had to buy a new charger (after a year or so of use and abuse it has started to rip and I felt it was a safety concern). I did buy a brand new, OEM Samsung Galaxy S5 charger on Amazon.com and it was working just fine.
About 2 weeks ago I decided to upgrade my phones protection and I got the Otterbox Defender series case/belt clip (because let's face it, phones are not as rugged as they once were). At around the same time I noticed that my phone started to give me issues with charging, seldom at first but it gradually got to the point where I can NOT charge my phone. What do you think my problem is? The new wire? The Otterbox? Or is it an unrelated problem with the phone? — Gordon
Solution: Hi Gordon. If the charging issue happens after you started using Otterbox Defender case, there's only one way to find out — remove the case and see how the phone charges.
Third party protective casings are generally good but in some cases, their ports may not allow the usual penetration of the charging cable down the microUSB port on the phone.
Keep in mind that the phone may be to blame as well. The microUSB port is susceptible to usual wear and tear process and overtime, can develop into a charging problem. Try using another charger or do the usual software troubleshooting to find out the cause of the problem.
Some of the troubleshooting that you can do to determine if software is to blame include:
Booting in safe mode
Wiping the cache partition
Performing a factory reset
---
Engage with us
If you are one of the users who encounters a problem with your device, let us know. We offer solutions for Android-related problems for free so if you have an issue with your Android device, simply fill in the short questionnaire in this link and we will try to publish our answers in the next posts. We cannot guarantee a quick response so if your issue is time sensitive, please find another way to resolve your problem. 
When describing your issue, please be as detailed as possible so we can easily pinpoint a relevant solution. If you can, kindly include the exact error messages you are getting to give us an idea where to start. If you have already tried some troubleshooting steps before emailing us, make sure to mention them so we can skip them in our answers.
If you find this post helpful, please help us by spreading the word to your friends. TheDroidGuy has social network presence as well so you may want to interact with our community in our Facebook and Google+ pages.