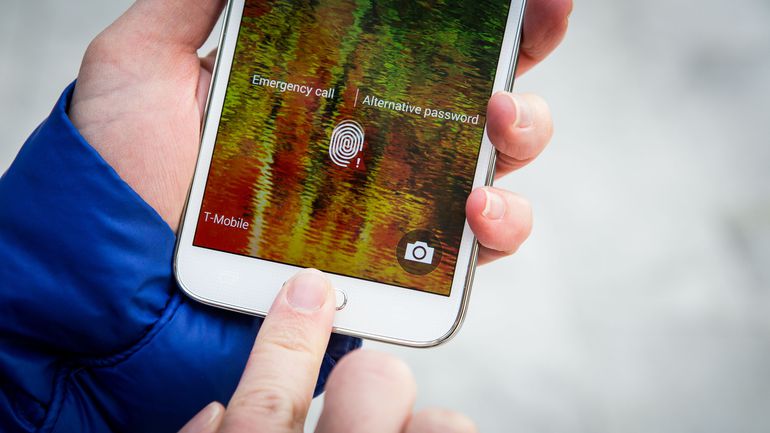 Here's another list of #GalaxyS5 issues we've collected over the past few days. If you sent us a request for assistance but are yet to see the issue published in this blog, keep watching for upcoming posts in this next few days.
For now, these are the specific topics that we cover in this material today:
If you are looking for solutions to your own #Android issue, you can contact us by using the link provided at the bottom of this page, or you can install our free app from Google Play Store.
When describing your issue, please be as detailed as possible so we can easily pinpoint a relevant solution. If you can, kindly include the exact error messages you are getting to give us an idea where to start. If you have already tried some troubleshooting steps before emailing us, make sure to mention them so we can skip them in our answers.
---
Problem #1: Galaxy S5 screen keeps flickering
After receiving my second hand S5, after few months the lower part of the screen about one forth started to flicker in a much brighter light than the rest of the phone screen. I thought nothing of it at the time. However, what happened today was when the lower part started to flicker it was in a normal light and it's as if the rest of the screen light had gotten darker( I mean i could have still read whatever was there). I decided to turn off my phone because I just guessed that it needed sometime (that maybe i'm just using it too much). Anyways, after about 15 to 30 mins i turned it back on. The light still flickered at the bottom, so decided to hit the screen. I did  and shortly after everything seemed fine (normal again). Unfortunately a few seconds after that the top part (the other 3 quarters) started to flash with a red light and the lower part(1 quarter ) flashed with a yellow light. Now the lights are flashing fast and i hurts my eyes to look at my phone. Please help me. — Krystaphel
Solution: Hi Krystaphel. Anytime a screen starts to behave abnormally, it's almost always due to hardware malfunction. We don't know the full history of your phone to say for certain if that's the case but the description you provide here is consistent with a failing screen. To check if that's the case, do a factory reset and see if that will change anything. If the screen behaves exactly after a factory reset, that's a sign of a bad hardware. In this case, you need to send the phone in so the hardware can be repaired or replaced.
To factory reset your phone, kindly follow these steps:
Press and hold the Volume Up, Home and Power keys together.
When the device powers on and displays 'Power on logo', release all keys and the Android icon will appear on the screen.
Wait until the Android Recovery Screen appears after about 30 seconds.
Using the Volume Down key, highlight the option, 'wipe data/factory reset' and press the Power key to select it.
Press the Volume Down button again until the option 'Yes — delete all user data' is highlighted and then press the Power key to select it.
After the reset is complete, highlight 'Reboot system now' and hit the Power key to restart the phone.
NOTE: Factory reset will delete all user data such as photos, videos, contacts, etc. Make sure that you back them up before proceeding.
Problem #2: Galaxy S5 with Tracfone account can't make outbound calls
I have an unlocked Samsung Galaxy S5 from ATT GSM for use with a Tracfone account. I have installed the SIM provided by Tracfone and transferred my service and I can make outbound calls but I haven't tested inbound yet. My account at Tracfone shows that my that the minutes, data and sms have all transfered to the new sim. I can get data via wifi, but there is no switch to turn mobile data on. I have looked in settings, notifications, quick notifications and every where else I can think of, but the switch doesn't exist and the service is turned off. I have done a factory reset with no result. Do I need to go through that APN stuff with Tracfone? Bless you if you can help, thanks if you cant. — Gordon
Solution: Hi Gordon. In an ideal world, your phone is supposed to reconfigure all APN settings once you insert an active SIM card but if that didn't happen, yes, you should work with Tracfone to fix the issue. There may be a provisioning issue that needs to be addressed on Tracfone's end so make sure that you work with them to make their services work on your phone. There's nothing a third party like us can do in this situation so the responsibility of making sure everything is working falls on your carrier's shoulders.
Problem #3: Galaxy S5 lags a lot after installing Android Marshmallow
Hi. My name is James. I own an S5 and have had it for around 2 years now. It's a great phone and I love it but when Samsung did updates a while ago it drastically slowed down the operating system. I currently have the 6.0.1 updated and I think I have come all the way from 4.0.1. Is there a way to speed the phone up? It seems to have a lot of lag. If you are texting it's always letters behind. If you want to load a app like the camera or the internet it takes a while to load. It just has a lot of lag all the way around. Does any of this have anything to do with memory? I have a SD card in the system. Please let me know if you could help.        — Jamesbielamowicz
Solution: Hi Jamesbielamowicz. Although Samsung released a Marshmallow update for the Galaxy S5, there will be a noticeable slow down in terms of performance as this device was optimized for Android KitKat. The Galaxy S5's hardware may run Marshmallow but at a much slower pace. This is the reason why a lot of S5 users who switched to Marshmallow are having problems. We have our own Galaxy S5 updated to Marshmallow ourselves and we can say that it's become slower in its general performance compared to when it was running Lollipop. Marshmallow is best suited for newer and faster Samsung flagship devices like the S6 and S7 so yes, memory and processing power of the S5 can play a role when it comes to providing a smooth Marshmallow experience.
There are, of course, other reasons why an Android device can slow down after installing an update so we suggest that you do the basic stuff like wiping the cache partition, installing app and system updates, and factory reset to see a difference.
For reference, below are the steps on how to wipe the cache partition and factory reset in Galaxy S5.
How to wipe the cache partition in an S5
Turn off the device.
Press and hold the following three buttons at the same time: Volume Up key, Home key, and Power key.
When the phone vibrates, release the Power key but continue to press and hold the Volume Up key and the Home key.
When the Android System Recovery screen appears, release the Volume Up and Home keys.
Press the Volume Down key to highlight 'wipe cache partition.'
Press the Power key to select.
When the wipe cache partition is complete, 'Reboot system now' is highlighted.
Press the Power key to restart the device.
How to factory reset Galaxy S5
Press and hold the Volume Up, Home and Power keys together.
When the device powers on and displays 'Power on logo', release all keys and the Android icon will appear on the screen.
Wait until the Android Recovery Screen appears after about 30 seconds.
Using the Volume Down key, highlight the option, 'wipe data/factory reset' and press the Power key to select it.
Press the Volume Down button again until the option 'Yes — delete all user data' is highlighted and then press the Power key to select it.
After the reset is complete, highlight 'Reboot system now' and hit the Power key to restart the phone.
Problem #4: Galaxy S5 can't send SMS
Your Samsung Galaxy S5 Problems  columns have been very informative. I've looked for my issue, but haven't seen it.
My Galaxy S5 updated to Lollipop 3 or 4 days ago. Since then, none of my text messages I'm trying to send will go. The only information I get is that my attempt to send has failed. Tonight I called my daughter and had her send me a text message, which I did receive. But the reply I tried to send once again failed. Attempts to resend failed.
I've gone into settings and checked the different options. I don't believe anything changed there. I've restarted phone and also did a full power off and let it be before turning back on.
Any help you can provide will be greatly appreciated. Thanks for all your help. — Bonnie
Solution: Hi Bonnie. Make sure that you check the Message Center number. Something must have changed it. An incorrect Message Center number is one of the common reasons why a device can send outbound SMS. To check, follow these steps:
Press Messages.
Press the menu icon.
Press Settings.
Press Text messages.
Press Message center.
Key in the Message Center number and press OK.
A Message Center number is specific to a carrier. Make sure to get the correct number from your carrier before changing it.
If the phone has already the correct message center number configured, the next thing that you want to do is to delete the messaging app's cache and data. Here's how:
Open the Settings menu either through your notification shade (drop-down) or through the Settings app in your app drawer.
Navigate down to "Apps". This may be renamed to something like Applications or Application Manager in OEM skinned versions of Android 6.0.
Once in there, click on an application.
You'll now see a list of stuff that gives you information about the app, including Storage, Permissions, Memory Use, and more. These are all clickable items. You'll want to click on Storage.
You should now clearly see the Clear Data and Clear Cache buttons for the application.
If both these procedures fail to fix the problem, make sure to let your carrier know about it so they can help find a solution.
Problem #5: Galaxy S5 charges but won't turn back on
Hi. My Samsung S5 battery drained down to 1% while on charge and in use so we turned the device off. Now it won't turn back on or even show that the charger is plugged in. it is just totally dead now but gets hot if the charger is plugged in.
I took it to a phone repair shop and they put in a new battery and put it on charge. It shows on the screen that it's on charge with a new battery in but it just stays at 0% and still won't turn on even though we know it's a fully charged battery (by checking in another phone). They say it's the motherboard and that its unfixable. Is this right or could i get a new motherboard? Nobody has opened it up to look inside. Thanks in advance. — Kirstie
Solution: Hi Kirstie. It must be a motherboard problem, like what the service center found out. A power IC or integrated circuit may no longer be working causing the phone to simply heat up while charging, while not really completing the whole cycle of powering the entire system. A motherboard issue is an expensive repair procedure but does not give a 100% guarantee of working so we highly suggest that you get a phone replacement instead. We don't want you to spend hundreds of dollars for a repair and parts replacement only to end up having a non-working device.
Problem #6: Galaxy S5 freezes when typing | Galaxy S5 freezes randomly
Hello. I came across your article while searching for problems with my phone. My phone tends for freeze up/lag a lot in the last month.
It lags when:
-My phone is locked and I hit the power or home button. The screen quickly flashes on and off, and will stay dark until a minute or two later when it finally releases itself and then I can use the phone again.
-When I'm texting. The screen freezes and can't type anything. After a few moments the screen goes black. I hit the power/home button and everything works again.
-I'll be randomly using the phone, and then the phone freezes and like the previous post, have to wait until the freeze/lags releases the phone before I can use it again.
Note:
– The freezing/lagging happens randomly. It can happen after 6 hours of usage, or after 5 minutes after powering up my phone.
Is there a way to isolate the problem and figure out what is causing this? Thanks! — Andrew
Solution: Hi Andrew. Your situation can be caused by a number of things, including a possible hardware malfunction so you must be a series of software troubleshooting to narrow down the causes.
The first thing that you must do is to check if the system cache is corrupted or outdated. You can do that by wiping the cache partition (steps provided above).
If the cache is okay, or that the problem continues after clearing the cache partition, you also need to verify if a third party app is causing the trouble. To do that, you must boot the phone to safe mode and observe the phone for at least 24 hours. Here are the steps on how to restart your S5 to safe mode:
Press and hold the Volume Down and Power keys for 20 to 30 seconds.
Once you see the Samsung logo, release the Power key immediately but continue pressing the Volume Down key.
Your phone should continue booting up and you will be prompted to unlock your phone as usual.
You will know if the phone successfully booted in safe mode if the text "Safe mode" is displayed at the lower-left corner of the screen.
Instability problems can sometimes be caused by other apps simply because they are incompatible with the current operating system version. Make sure that you only install compatible apps. Try to uninstall those that you are unsure of. Old or outdated apps built years before may no longer run properly with new Android updates so go over your list of apps and try uninstall old ones. You will usually know if an app is problematic by checking reviews posted by other users. Try to visit the installation page of your apps in Google Play Store and see if a developer has indicated that such app is not compatible with the OS running on your device. Of course, you can also check the reviews to see what others are saying about it. Keep in mind that there's no way to know what is causing a problem like yours so you must invest time and effort in getting down to the bottom of the issue.
Factory reset is a drastic but effective solution for everything that's firmware or operating system related. However, it may not work if the problem is due to an app that you missed to check, or if the issue is hardware in nature. If you do a factory reset, make sure that you observe how the phone works for a day without installing anything. This will allow you to determine if the problem returns while the slate is clean. If it does, then that's an indication of a hardware issue.
It can be a battery problem too so before sending the phone to Samsung for repair or replacement, make sure that you try a new battery first.
Problem #7: Cannot install update to Galaxy S5 when used in another network
Hi. My mom gave me her Samsung S5. She was with Telus and I'm with Fido so she paid to have it unlocked. The phone worked perfectly fine with Telus. When I put the Fido SIM card in and reset the phone to factory settings, it won't update. It says it's already up-to-date. it turns off on me and turns back on saying SIM card not detected. When I turn it off and back on sometimes I get the Fido service bar back, but not very often recently does that work. When the Fido service is connected to phone and detecting SIM card, it only texts; it won't make calls and it says it's out of service area. It won't call voicemail box either says, Ontario. I'm in Alberta Canada. Any help would be great.
I'm wondering if I put a Telus sim card in and update the phone through that service would it work. Any help would be greatly appreciated. Thank you. — Dylan
Solution: Hi Dylan. First of all, OTA (over-the-air) update won't work if you use an unlocked phone (like your Telus S5) in another network (like Fido). Carriers only release updates to devices actively registered on their network and using their provided software. Since the software in your phone is still a Telus one, Fido won't release an update for it because their current software version is incompatible with what's on your phone. If you want to check for updates, try inserting a Telus SIM card on it and see if you can install updates that way.
Secondly, even if your phone has been unlocked, it doesn't' always mean that all features will work with another network. Make sure that you check with Fido why some functionalities you mention here are not working. It's possible that the software running on the device, which is from Telus, does not work when the phone is connected to another network.
Problem #8: Galaxy S5 overheating after it got hardware damaged
Hey Thedroidguy!
I have a Samsung S5. I placed it in my back pocket and somehow it got hardware damage. The SD card slot had been bent and the damage is visible in the back cover. The damage is visible in the top right part of the SD card slot (middle of the phone) though there is no damage to the front of the phone or the screen.
When this happened, the phone started heating up alot. I didn't think it was much of an issue though while it was heated up the phone didn't turn on. So I thought it was just dead. I noticed that most of the heat comes from the middle part of the phone right under where the bent part is.
I have removed the SD card using screwdrivers to pry it out (though the SD card slot didn't take any further damage). I have tried to remove the battery and reinsert it, try a different charger, also try a different battery. I tried to charge it for 20 minutes but that only caused it to heat up.
Also, I have done the hold the power button for a minute to discharge the RAM but that didn't work. I have taken out the SD card and the SIM card.
I hope you guys can help me. Thank you for taking the time to read this letter. Sincerely. — Arthur
Solution: Hi Arthur. Hardware damage, whether due to accidental drop, water exposure, or heat, can cause serious problems. Oftentimes, damage to the motherboard and other parts are permanent so you can't hope for some software magic tricks to fix it. If the overheating issue started right after you removed your phone from your pocket, it's possible that other components in the motherboard may also be damaged at this time. The best course of action that you can take is to have the phone checked by Samsung or an independent service center so the extent of the damage can be assessed. Our blog does not provide hardware troubleshooting and solutions so if you are intent on checking the hardware yourself, try to look for other websites that can give you what you need.
---
Engage with us
If you are one of the users who encounters a problem with your device, let us know. We offer solutions for Android-related problems for free so if you have an issue with your Android device, simply fill in the short questionnaire in this link and we will try to publish our answers in the next posts. We cannot guarantee a quick response so if your issue is time sensitive, please find another way to resolve your problem. 
If you find this post helpful, please help us by spreading the word to your friends. TheDroidGuy has social network presence as well so you may want to interact with our community in our Facebook and Google+ pages.