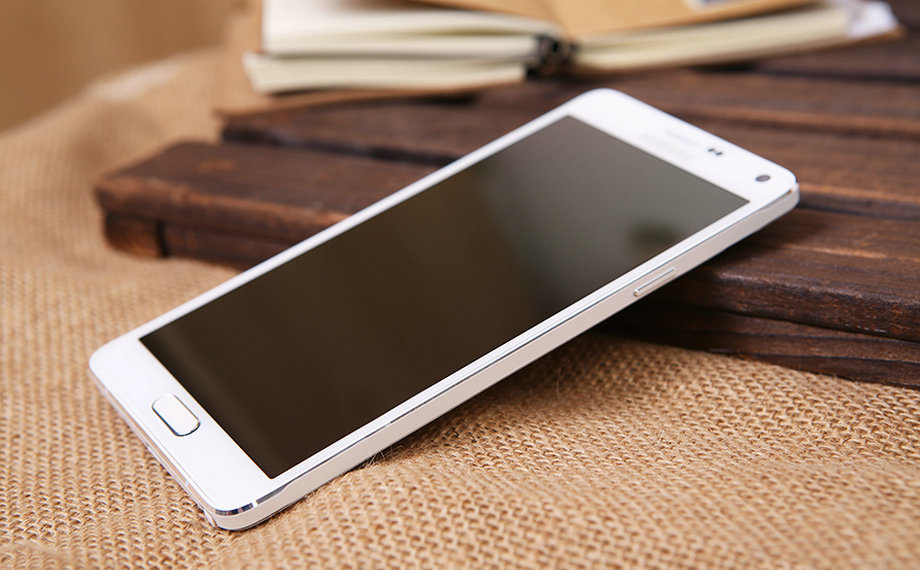 Welcome to our post that addresses internet- and connectivity-related problems on #Samsung #GalaxyNote4. These are the specific topics discussed today:
If you are looking for solutions to your own #Android issue, you can contact us by using the link provided at the bottom of this page.
---
Problem #1: No cellular signal on Galaxy Note 4
After phone is powered on 1 or 2 issues will be present.
1) there is no cell signal whatsoever even though I am in an area of a strong signal.
2) No cellular data network is detected like 4G, 3G etc. and no icon for cellular data is seen.
Troubleshooting. If I turn power on and off many times many times, it may get a cell signal but seldom will the cellular network be detected. If I sue the "back up and reset" several times it will after many attempts show a cell signal but typically not a network signal. 
Removing and replacing the battery seems to have no effect.
Verizon store replaced SIM card, no effect.
Verizon remote ping did help once in combination of removing battery but this may have just been anecdotal. — Robert
Solution: Hi Robert. If the SIM card has already been replaced, the problem is most probably coming from the phone itself. This means that the issue is either software or hardware in nature. To know if there's a hardware issue at hand, we recommend that you do a factory reset and observe the phone for one full day without installing any application. If the problem remains even after a full wipe, that should tell you to bring it to a local shop or to call Verizon for a new phone. If you haven't done a factory reset before, please follow these steps:
From the Home screen, tap the Apps icon.
Launch Settings and scroll to 'User and Backup' section.
Tap Backup and reset.
If you want, you can tick the checkboxes next to Automatic restore and Back up my data.
Tap Factory data reset.
Touch Reset device.
You may be asked to enter your PIN or Password.
Tap Continue and then Delete all.
Problem #2: Galaxy Note 4 does not retain Wi-Fi information
When I go to turn on Wi-Fi, usually it shows me the available networks. I hit "connect", and it either puts me right through (for example, at home, since I've already stored the password), or I can follow the prompts to connect with a public network.
What it's doing now is, it shows me the available networks for about 3-4 seconds, and then they disappear. They are replaced with a single "Add Wi-Fi network" choice with a green plus sign.
I don't know what information to enter to "add" a publicly available network. Is that a thing you can do?
Thank you in advance if you can shed any light on this. — Cheryl
Solution: Hi Cheryl. If your phone is having trouble "remembering" previously connected Wi-Fi networks, try to delete the cache partition first to see the difference. Here's how to do it:
Turn off the Galaxy Note 4 completely.
Press and hold the Volume Up and the Home keys together, then press and hold the Power key.
When the Note 4 vibrates, release both the Home and Power keys but continue holding the Volume Up key.
When the Android System Recovery shows on the screen, release the Volume Up key.
Using the Volume Down key, highlight the option 'wipe cache partition' and press the Power key to select it.
When the wiping of the cache partition is finished, highlight 'Reboot system now' and hit the power key.
Deleting the cache partition will force your device to create a new cache including a full new list of available networks. If this won't work, try doing a factory reset (steps provided above).
Problem #3: Handover Galaxy Note 4 won't connect to the internet
I just got this phone from my grandmother and when she gave it to me it worked fine on her internet. Things were downloading and everything was fine because usually without mobile data you can still use apps and i was fine with that.. but when i got home it wouldn't go on my internet and I've reset it back to factory and went through all the settings and even tried this site and many more and nothing would work.
I try to go on the internet and it says it's connected but really it's not… I can't do anything on it! I try to sign up for something or log in and it says "checking info" for about 20 minutes till it says it fails. It's so confusing! I need help. — Hannah
Solution: Hi Hannah. Please do a factory reset on that phone to clear your grandmother's settings, information, and apps first. Once the phone is restored to its default settings, try to set it up using your own Google account and connect to Wi-Fi again. It should work.
Problem #4: Galaxy Note 4 unable to set default browser
Hi Droid Guy. Good day. I'm facing a problem to set default browser for my internet. Almost every time when I open a new link from Facebook,  I have to choose between Chrome and the Samsung "Internet" stock browser. There's no option of "always" or "once" which it was appear in Note 3 (my old phone) and allows me to set the default browser.
Problem still remains after trying your methods in earlier article for Samsung S4.
In fact, I found out that Note 4 doesn't allow us to set default applications for internet browsing. Both clear defaults was in grey color.
Would like to seek your expertise to resolve my problem. Thank you so much. Regards. — Anson
Solution: Hi Anson. If your phone does not have the option to set a particular app as default to do a certain task (like opening a webpage or redirected link), there might be a firmware-level bug causing it. It's also possible that your carrier may have modified their Android version and removed unintentially this feature on their devices. To fix it, please follow the solutions provided in our previous post about this topic.
If the basic software troubleshooting suggested in our guide won't work, make sure to uninstall apps that regularly refreshes the cache as one of its functions. Power and battery saving apps that claim to make your phone perform faster clears cache as one of their techniques. If you have one of these, make sure to uninstall it.
As you can see, default settings are saved in the system cache so your phone will remember which app to use when faced with a certain task in the future. If a battery saving app deletes the cache constantly, your phone will prompt you with the message giving you the options on which app to choose to do a particular task.
Problem #5: Verizon Galaxy Note 4 missing some features when used with T-Mobile SIM
I bought the Note 4 ten months ago. I bought this phone because I understood it has radios for CDMA and GSM. I switched from Verizon to T-Mobile 3 days ago. When I switched, we had couple glitches.  We were able to resolve all but one.  I could not send MMS messages. Tech support was not able to get the MMS working and, while troubleshooting, the data stopped working all together. My phone displays the 4G symbol but it is greyed out. Everything works fine on Wi-Fi, but not when Wi-Fi is turned off. I have troubleshot with T-Mobile- reset APN, etc.  The store reps also reset several settings and even replaced the SIM card.  No change.  Please Help! — Leslie
Solution: Hi Leslie. If some services and features won't work when a T-Mobile SIM is inserted, that's an indicator that the said services are still associated with Verizon at root level. To fix it, you either need to flash the firmware and/or root the phone so you can access the some files that needs to be modified.
We covered a similar issue a few days ago. Try to follow our suggestion in that post.
Problem #6: Galaxy Note 4 won't connect to 3G and H+ networks
I have a problem with my mobile data. I can't get internet through 3G & H+. I have the signal with the two arrows but the in arrow doesn't flash. i have tried all solutions in this site. i have factory reset done and wiped data cache and flash the mob.
In safe mode, and tried other sim cards, the same problem. i have tried my SIM at other phone and it worked perfectly so then there's no problem with my carrier…and i have tried all solutions for registering network and changing to wcdma only…but the 2G network works well….the only problem with 3G & H+ — John
Solution: Hi John. Based on your problem description, it appears the issue may be hardware in nature. It's possible that the cellular radios on the phone are defective. Have you tried inserting another working SIM card on this phone to check that? If the second SIM card will have the same problem, that's clear evidence of a phone problem. Make sure to call the right party to have the phone checked or repaired.
Problem #7: StraightTalk Galaxy Note 4 not connecting to the internet
Okay here it goes: Recently purchased the phone. am now using it on "Straight Talk" service. everything was working for about 24 hours MMS, internet, apps, etc. I try and use it the next day and it won't allow me to do anything web related without Wi-Fi. the 4G LTE icon is visible when Wi-Fi is off and the connection bars are nearly full. in the top left it says "home". — Prime
Solution: Hi Prime. You did not mention calling StraightTalk for first hand support. Please do so first as the reason for the problem may be billing- or account-related, which are clearly out of our scope.
Assuming that the phone settings and hardware are fine, StraightTalk should be able to fix the issue easily.
Problem #8: Galaxy Note 4 4G LTE not working
My Note 4 LTE is not working. I have selected LTE/WCDMA/GSM mode but in this mode i am not able to make and receive calls although sometimes it displays the 4G service above. but when i select GSM mode then the phone is working properly and i am getting the 2G speed.
Also i have done the hard reset then also the same problem is coming.
Please kindly help me to overcome this issue asap… — Jitin
Solution: Hi Jitin. This problem is best resolved by your carrier than by any other else. Call your carrier and make sure that the 4G network service is operational. Doing such would also alert them that some of their subscribers are having 4G problems. As you have already tried doing a hard reset, the problem is most probably network-related.
---
Engage with us
If you are one of the users who encounters a problem with your device, let us know. We offer solutions for Android-related problems for free so if you have an issue with your Android device, simply fill in the short questionnaire in this link and we will try to publish our answers in the next posts. We cannot guarantee a quick response so if your issue is time sensitive, please find another way to resolve your problem. 
When describing your issue, please be as detailed as possible so we can easily pinpoint a relevant solution. If you can, kindly include the exact error messages you are getting to give us an idea where to start. If you have already tried some troubleshooting steps before emailing us, make sure to mention them so we can skip them in our answers.
If you find this post helpful, please help us by spreading the word to your friends. TheDroidGuy has social network presence as well so you may want to interact with our community in our Facebook and Google+ pages.