Hello Android fans! Welcome to another article that fixes some #GalaxyNote4 problems. We hope that the solutions provided here will not only help those mentioned here but also those who may be having some similar issues.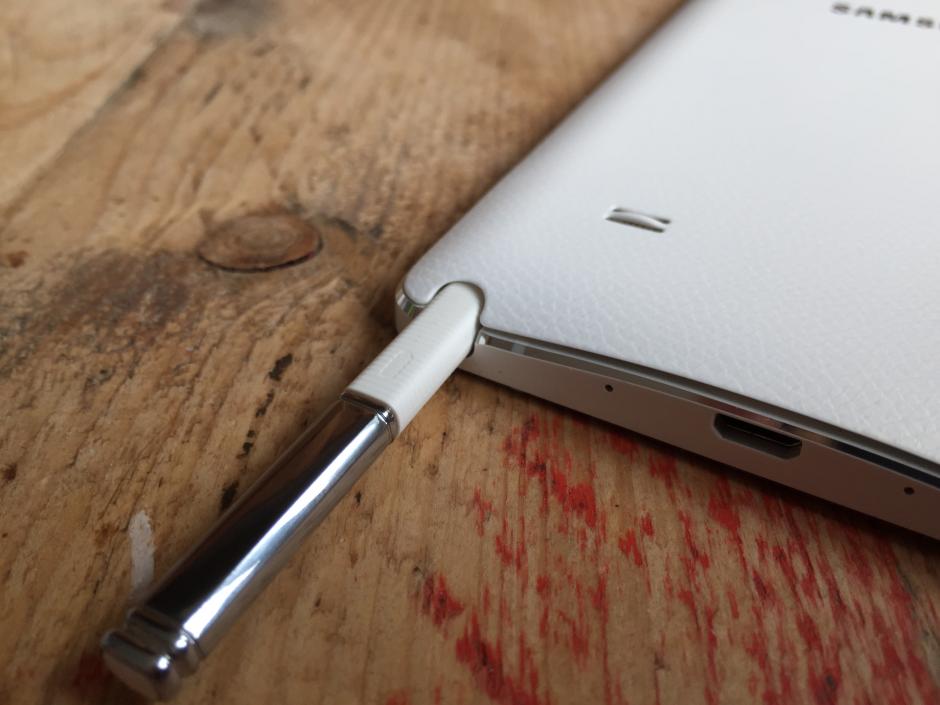 Below are the specific topics that we cover in this post:
If you are looking for solutions to your own #Android issue, you can contact us by using the link provided at the bottom of this page, or you can install our free app from Google Play Store.
When describing your issue, please be as detailed as possible so we can easily pinpoint a relevant solution. If you can, kindly include the exact error messages you are getting to give us an idea where to start. If you have already tried some troubleshooting steps before emailing us, make sure to mention them so we can skip them in our answers.
---
Problem #1: Galaxy Note 4 won't charge, won't turn back on
Hi there. Could you please give me some pieces of advice on my phone (Samsung note 4)? I've used this phone over 2 years. And 2 months ago, it did not charge properly. when I plugged in the charger, it kept turning on with the sign of charging and then turning off the screen with vibrating which is totally dead right after that. The cycle could last entire day if the charger is plugged and the phone was heated up. But the phone power was draining out till 0% and couldn't turn on to used.
I tried to clean up the USB ports and alternate another cables and charging sources and chargers. The problem was persisted. I had to buy a new battery and the phone worked with it. Then when the new battery run out. The same problem came in. This time, I tried to factory reset the phone and the problem was solved. The phone has worked properly for first week. The battery run out quickly and was unable to charge to 100%, just around 85%. After 3 or 4 weeks, the same problem happened . Yesterday  I tried to factory reset again , couple times but the phone kept charging on and off. My phone now is dead. That is my case. I don't know what I should do at the moment. Could you please help me? Thanks in advance and happy holiday. Best regards. — Vannesa
Solution: Hi Vanessa. The only option right now for you is to see if you can make the phone turn back on to other modes since you can't power it back normally. If it stays dead and won't respond to any hardware button combination, you can assume bad hardware is to blame. Since you have a relatively new battery, the problem must be something in the logic board, which means repair or replacement is necessary. If the phone is no longer covered by a manufacturer or carrier warranty, have it checked by a professional from an independent service center.
For reference, below are the steps on how to boot the phone to alternate modes:
Boot in Recovery mode:
Charge the phone for at least 30 minutes.
Press and then hold the Home and Volume UP keys, then press and hold the Power key.
When the Samsung Galaxy S7 shows on the screen, release the Power key but continue holding the Home and Volume Up keys.
When the Android logo shows, you may release both keys and leave the phone be for about 30 to 60 seconds.
Using the Volume Down key, navigate through the options and highlight 'wipe cache partition.'
You can either wipe the cache partition or do a factory reset when in this mode.
Boot in Download Mode:
Charge the phone for at least 30 minutes.
Press and then hold the Home and Volume DOWN keys, then press and hold the Power key.
When the Samsung Galaxy S7 shows on the screen, release the Power key but continue holding the Home and Volume DOWN keys.
Wait until the Download screen appears.
If you can boot the phone in download mode but not in other modes, that means that your only way out may be to flash a stock or custom firmware.
Use Google to look for a guide on how to do it.
Boot in safe mode:
Charge the phone for at least 30 minutes.
Press and hold the Power button.
Once the 'Samsung Galaxy S7' logo appears, release the Power key and immediately press and hold the Volume Down button.
Continue holding the button until the phone finishes rebooting.
Once you see the text "Safe mode" at the bottom left corner of the screen, release the Volume Down button.
The only difference of safe mode from normal mode is that the former prevents third party apps from running. If you can boot the phone in safe mode but not in normal mode, uninstall all apps until the issue (that prevents you from booting normally) is eliminated.
Problem #2: Galaxy Note 4 shuts off randomly
Hi. I'm a Filipino (Philippines) working at the Kingdom of Bahrain. The problem with my Samsung Note 4 is that it randomly shuts off even it has still remaining battery. I've already did a factory re-set and still the problem persists. Hope you can give a hint or at least an advise on what should I do. Thanks. — Cary        
Solution: Hi Cary. An issue like yours can have multiple different causes so your first task is to isolate all possibilities so you can do specific a solution. These causes can generally be grouped into software and hardware. Our blog does not provide hardware troubleshooting and diagnostics so if all software steps have already been performed, you must send the phone in to Samsung so it can be checked or replaced.
To see if the problem is software related, you must try the following procedures (in this order):
Wipe the cache partition. We know you've already tried factory reset but we want you to wipe the cache partition still to ensure that the phone has a good system cache as you progress into your troubleshooting. Sometimes, installation of apps and system updates can lead to all sorts of issues so in order to minimize problems, you want regularly clear the cache partition. Follow these steps on what to do:
Turn off the Galaxy Note 4 completely.
Press and hold the Volume Up and the Home keys together, then press and hold the Power key.
When the Note 4 vibrates, release both the Home and Power keys but continue holding the Volume Up key.
When the Android System Recovery shows on the screen, release the Vol Up key.
Using the Volume Down key, highlight the option 'wipe cache partition' and press the Power key to select it.
When the wiping of the cache partition is finished, highlight 'Reboot system now' and hit the power key.
Recalibrate the battery. After wiping the cache partition, the next good thing to do is to ensure that the battery is calibrated properly. This will help the operating system detect the true level of the battery. Battery Stats, an Android operating system feature that tracks battery capacity can sometimes be mistaken. It may at times give the false reading causing the phone to automatically shut the system off. To rectify this, calibrating the battery must be done. Here's how it's done:
Use the phone by playing games or doing tasks to hasten power discharge, until the phone turns itself off.
Turn the phone on again and let it turn itself off.
Charge the phone without turning it back on.
Wait until the battery says it fully charged to 100%
Unplug the charger and turn the phone on.
If the phone says it's not 100% anymore, turn it off, plug the charger back in and wait until 100% charge is reached.
Unplug the charger the turn the phone on again.
Use the phone until you drain the battery down to 0.
Repeat the cycle once.
Observe in safe mode. Restarting an Android phone to safe mode is a handy method of determining whether or not a third party app is problematic. When in this mode, all third party apps and services will be blocked leaving only pre-installed ones free to run. If the issue won't occur and the phone appears to work normally, you can bet an app is causing the trouble. If you haven't restarted your phone to safe mode before, you can follow these steps:
Turn off the phone completely.
Press and hold the Power key and the Volume Down key.
When the phone starts to boot, release the Power key but continue holding the Vol Down key until the phone finished restarting.
Safe mode will be display at the lower left corner; you may release the Volume Down key now.
Observe the phone for 24 hours.
Do another round of factory reset. If the procedures above won't help at all, it's likely that bad hardware is to blame.  To confirm that, do one more round of factory reset and observe the phone for as long as you can (at least 24 hours) without installing apps or updates. You want to compare the phone's performance when it's running only the basic pre-installed apps and software versus the one where third party apps and updates are present. If the problem remains, consider repair or replacement.
Problem #3: Galaxy Note 4 not turning back on
So I woke up and checked my phone (Samsung Galaxy Note 4) which was on 52% battery at the time. So i plugged it in to charge and used it for a bit, texted a couple of people, went on social media sites, played games etc. Then I locked my phone and put it back down, whilst it was still charging. Went to have some breakfast and came back up and the phone wouldn't turn on. When i pressed either of the buttons, it was completely unresponsive. I've had this problem a few times before and so I did the same thing i always do and took the battery out for a couple of seconds and turn it back in and turn it back on. This usually always works but didn't work this time. I used the same charging lead for an older phone and it worked perfectly fine so i know the problem is with my phone, not the charging cable. I've tried charging my phone with multiple leads and ports, taking the battery out, performed a soft reset, left it with and without the battery in, but it is still completely unresponsive. Before I locked it I made sure there were no apps running in the background and before i checked it I heard it vibrate twice, which i thought was just a game giving me a notification so i ignored it. I really don't want to do a factory reset but obviously will do if necessary. — Katb8340
Solution: Hi Katb8340. If it still allows you to, we suggest that you turn the phone back on to Recovery mode (steps provided above) and try to wipe the cache partition first. If that won't change anything, you must do a factory reset next.
If, on the other hand, the phone won't respond to any hardware button combination at all, that can mean that the battery may no longer be working properly at this time. Get a new battery and see if that will allow the phone to turn back on. Otherwise, the phone's logic board may have been damaged for some reason and you may have to resort to repair or replacement.
In some cases, a problem like this is actually caused by bad screen only, which means that the screen remains black although the phone actually turns on still. Try to see if the device can still receive notifications or if you can still call it. If it still rings or shows indications of receiving notifications and SMS, you have a screen issue at hand. In this case, you must have the screen assembly replaced.
Problem #4: Galaxy Note 4 turns off when battery level is low, won't stay on unless connected to charger
I have a Samsung Note 4 purchased at the start of the year. Has run perfect until recently. About 3 weeks ago my phone started to (every now and then) randomly start turning off when it got to 15%, 20%, 25%…. It's progressively got to worse. To the point that it's fully charged and within 20 minutes it will switch off with battery saying it's still got 80% battery left! I try to start it back up but doesn't happen unless it's plugged into charger. A couple times I haven't had access to a charger but tried to turn it on anyway (a couple hours after it had switched off) and has come back on for a short time but then switched off again. The phone doesn't switch off at all if it's constantly plugged into charger… I'm currently waiting for a new battery to arrive in the mail thinking that that was the problem but honestly I'm shooting blind trying to figure this out. Any help at ALL would be great. Thanks. — Justin
Solution: Hi Justin. There's high likelihood that the problem is being caused by a bad battery, especially if you purchased this phone as pre-owned one. Lithium-ion batteries can't run forever. In most cases, they can start losing significant capacity to hold a charge a year after they left the factory. If you haven't tried some software troubleshooting at this point, we suggest that you do the ones we provide for Cary above. If nothing will change, wait for the new battery to arrive and see how it works.
Problem #5: Galaxy Note 4 fails to power back on when on standby mode
I am using Note 4 for 2 years. For the past one month, the phone is acting weird. The phone gets frozen/switched off (nothing can be seen on screen) when it's on standby mode. I try to restart the phone using power button. The power button doesn't work in this case. I have to take the battery out and insert it back to restart the phone. Most of the time even re-inserting battery (after 1-2 min) doesn't start phone. I have to wait for 10-15 min and have to keep on trying re-inserting battery to start the phone. It seems it all depends on my phone's mood. 😉
I did a factory reset to my device. But still the problem exists. Please let me know if you have any thoughts on this. — Varun
Solution: Hi Varun. Please refer to our suggestions above for a possible solution. Remember, if all software troubleshooting won't help, you should seek repair or replacement. You can also try to see if it's a battery problem by replacing the old one.
Problem #6: Galaxy Note 4 mobile data is very slow, battery drains fast, won't update to Marshmallow
I got a Galaxy Note 4 SM-N910F Basebrand verson N910FXXU2BOG5. It's a refurbished hand set and running OS Lollipop 5.0.1. Here in UAE. I am using du SIM. I have an issue while internet calling or browsing data very slow network and battery drain immediately, i have try LTE/WCDMA separate as well automatic both not working properly. But when i put same SIM to my other mobile its working very fine even Facebook calling is very excellent. How can i get rid out from this problem. As well is it possible to upgrade my mobile to Marshmallow? — Skaphle
Solution: Hi Skaphle. There are number of reasons why mobile data is running slow. Some of these reasons can include the following:
system cache is corrupted
a number of apps consuming the bandwidth in the background
malware in the phone that runs all the time
slow network speed
unknown software glitch
Try to do the basic software solutions we provide above like wiping the cache partition and observing the phone in safe mode first. If they won't improve your mobile data speed, make sure that Restrict Background Data option is not turned on. You can check it by going to Settings>Data Usage.
Since you know that there's no network issue because mobile data works fine in another phone, the problem must only lie in the phone itself. You must therefore focus your troubleshooting on the device. That said, the next good thing that you can do is ensure that ALL apps are updated. If you've already done that, try to see if there is or are any app/s that constantly run in the background. It may be the cause for the poor mobile data speed and battery drain problems. If everything appears normal though and there's no app that stands out, you must try factory reset next.
Factory reset will revert all software settings to their defaults so if there's an app or software bug that causes the problem, it will be eliminated. Once you've factory reset the device, make sure that you let it run for at least 24 hours without installing any app or update. Use this time to check how mobile data and battery performance works.
Bear in mind that the problem may come back after a factory reset if they're caused by an app or poorly coded firmware. Be sure to install only the apps from reputable developers to avoid installing malware and introducing more bugs in the system.
For your question regarding the possibility of upgrading to Marshmallow, the answer depends whether this phone is running in the network it's designed to work with. If this phone was built for a different carrier and you're running it in a different network right now, you can't expect to receive over-the-air updates at all. Carriers only release system updates to devices built for their networks. If you want to update your device, you must do some research on how to manually flash it. Keep in mind that flashing can potentially brick your device so be very careful when doing it. Also, make sure that you use the correct firmware for this phone model to avoid putting the phone in a boot loop situation. We don't provide flashing guides so try to use Google to find a good one for your phone model.
Problem #7: Galaxy Note 4 restarts multiple times in a day, not receiving SMS from one contact
I have a Samsung Galaxy Note 4 that constantly restarts by itself especially when I'm in the middle of something multiple times. Every day it restarts itself at least 3 times. This has been going on for a few months, sometimes more, sometimes less.
I also occasionally don't receive somebody's text message that they sent me. I have also received 5 of the same exact message in a row. It has not had any water damage. — Taylor
Solution: Hi Taylor. For the random restart issue, make sure to follow our suggestions for some users mentioned above. Remember, if the problem continues after doing the suggested steps, you can assume that the battery or some other hardware is the cause.
For your issue regarding your phone not receiving a text message, there's a few things that you want to do. Below are some of them:
Ensure that the said contact is not blocked. Delete the contact from your contacts list and make sure to double check that there's no duplicate somewhere. After that, ask the contact to send you an SMS again.
Check that the inbox is not full.
Check the spam folder to see if your message from said contact is being redirected there.
Delete the cache and data of the messaging app. Here's how to do that:

Open the Settings menu either through your notification shade (drop-down) or through the Settings app in your app drawer.
Navigate down to "Apps". This may be renamed to something like Applications or Application Manager in OEM skinned versions of Android 6.0.
Once in there, click on an application.
You'll now see a list of stuff that gives you information about the app, including Storage, Permissions, Memory Use, and more. These are all clickable items. You'll want to click on Storage.
You should now clearly see the Clear Data and Clear Cache buttons for the application.

Contact your carrier and ask direct assistance.
Problem #8: Galaxy Note 4 not receiving all texts randomly
I have a Note 4 using Verizon. Recently I've noticed that I'm not receiving some texts. I'll text my friends and then end up calling them because they didn't reply only to have them tell me they replied but I never got it. I've seen their phone and they did reply but I never got them. It's happened several time not always the same day or the same person. It's random text that I don't receive. I've already done a soft reset and it still happens it seems to be happening more and more often lately. — Wendy
Solution: Hi Wendy. This is issue is best addressed by your carrier rather than by third party support team like us so make sure to contact them about it.
This may not be a phone problem but rather a network or service issue. If you want to troubleshoot your phone, the only thing that we can suggest is to clear the cache and data of the messaging app. Other troubleshooting should be handled by the technical support team of your carrier on their side, not on your Note 4.
To clear the cache and data of an app, refer to the steps above.
Problem #9: Galaxy Note 4 shuts off on its own at random times
I have a Galaxy Note 4 and it keeps shutting off at random times. can be on the phone, middle of playing a game, reading a book, doesn't matter what I do it just shuts off randomly, have booted in safe mode, removed any applications that were causing issues, rebooted waited five minute's then rebooted in to recovery mode an cleared the cache partition. With no improvement. — Melissa
Solution: Hi Melissa. Please see our solutions for other users above.
Problem #10: Galaxy Note 4 powers off automatically after an update
Hi there, I'm having an issue with my Samsung Note 4….. my battery can be at 83% and the phone then powers off… it will not power back on without the charger. It's driving me insane, tried for ages today to power it back on when I wasn't at home. It showed the main screen that says Samsung Note 4, the blue notification light stays on, but the phone goes off. I updated the software yesterday to 6.0.1. Any ideas why my phone is doing this? It's due to get flushed down the toilet! — Ainsley.rae25
Solution: Hi Ainsley.rae25. the first thing that you can do is to wipe the cache partition to force the phone to create a new system cache.
After you wipe the cache partition, make sure that all apps are updated and compatible with the operating system on your phone. Remember, not all apps are compatible with every Android version or phone model. Installing an incompatible app can result to problems so make sure you do this important step. If you are not sure if an app is compatible or not, try to contact the developer or do some research online about it.
Finally, if the issue continues, don't hesitate to do a factory reset so you'll see any difference. If the problem remains after a factory reset, consider repair or replacement.
---
Engage with us
If you are one of the users who encounters a problem with your device, let us know. We offer solutions for Android-related problems for free so if you have an issue with your Android device, simply fill in the short questionnaire in this link and we will try to publish our answers in the next posts. We cannot guarantee a quick response so if your issue is time sensitive, please find another way to resolve your problem. 
If you find this post helpful, please help us by spreading the word to your friends. TheDroidGuy has social network presence as well so you may want to interact with our community in our Facebook and Google+ pages.