Here's another article that caters to problems reported by some of our #GalaxyNote4 users over the past few days. We hope this material will help our ever-growing Android community.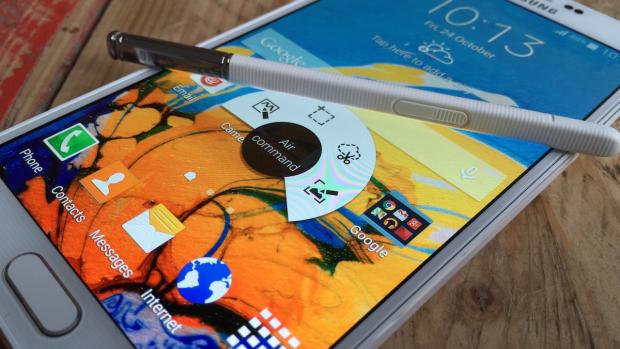 These are the specific topics tackled in this one today:
If you are looking for solutions to your own #Android issue, you can contact us by using the link provided at the bottom of this page, or you can install our free app from Google Play Store.
When describing your issue, please be as detailed as possible so we can easily pinpoint a relevant solution. If you can, kindly include the exact error messages you are getting to give us an idea where to start. If you have already tried some troubleshooting steps before emailing us, make sure to mention them so we can skip them in our answers.
---
Problem #1: Galaxy Note 4 screen turns black after phone fell
Hi and thank you in advance for any help you may be able to provide as I am desperate at this point. I have scoured your site prior to sending this email and still cannot figure out a solution to my problem.
First, I have a Samsung Galaxy Note 4 Model # SM-N910P that I bought second hand. It worked fine and had no problems whatsoever until I accidently dropped it face down onto a smooth concrete floor from about 2-3 feet. It had a very sturdy Iron Shield case on it so the rubber ridge of which protrudes above the face of the screen protected the screen from any visible damage (no visible crack, no scratches, etc.) After checking the screen to make sure I hadn't broke it and after seeing no damage I breathed a sigh of relief and put the phone into my shirt pocket.
About 10 minutes later the phone rang and I pulled it out of my pocket but noticed the screen was black, even though it still continued to ring. I answered the call using my wired Skullcandy headset and noticed the screen was still black even though I was talking on the phone. I hung up the call, again using my wired headset to do so and screen has remained black ever since.
I have tried the removing battery and pressing power and home keys trick, the pressing home key for 1-2 minutes both with and without battery inside the phone and then waited 10 minutes before booting the phone…all without any change, screen still black. When I do the previous with battery in the blue light comes on as phone boots up and I hear the normal tones, noises, etc. I can also hear the normal notification noises and beeps but screen is still black. I hooked a data cable to my note 4 and connected to my laptop and phone pops up as media player and I was able to backup everything that was showing on my laptop as being in my phone. If I remember correctly I am pretty sure that showed and I was able to download everything that is critical on my phone, i.e., files that showed were Android, DCIM, Data, Pictures, Downloads, etc. so I think I've got everything backed up and will lose nothing if a factory reset would help. Frankly at this point I don't care what else might be on the phone so not concerned about losing anything important. I have spent the entire weekend thus far scouring your site, suggestions, troubleshooting, posts, etc., and have also scoured the internet looking for suggestions without any luck whatsoever.
I am now writing to you in the hopes that there might be a known fix, solution or even suggestions you might have to help me get my phone back up and working with a working screen. I am going through a very costly divorce and cannot afford a new screen, digitizer, etc so I am praying for a miracle at this point. I married a girl 3 years ago who has two children, one of them autistic and should have listened to everyone when they warned me that she was just looking for a provider and a dad for her kids but for the past 3 years worked my butt off providing for and trying to be a good dad and husband and it was all for nothing. It is now costing me a ton to get out of this marriage and am lost without my phone. If it's bad news and hopeless regarding my note 4 blank screen I want to thank you in advance and say that I really appreciate all of the selfless service you, your team and your site provides to people like me who need this type of help but don't have but enough money just to survive. Thanks again and God Bless. —  Phil
P.S.: In the box below it asks for the android version but because my screen is blank I cannot see what the version is but assume that it is whatever came with the note 4 originally. Thanks again and I hope I hear back from someone sooner than later. — Phil
Solution: Hi Phil. Many phone users drop their phones from time to time. That's a fact. That's why phone makers like Samsung take this fact into consideration when designing their products. But built-in protection for drops in electronic gadgets can only help to a certain degree. Nasty drops almost always result to problems. The only way to know if the phone is unaffected after a drop is to continue using it. If nothing is different, then everything may continue to work as normal. If the opposite is true and you notice that something's amiss, or in your particular case, the screen suddenly stopped working, then that's an obvious indication that there is an on-going hardware problem.
We know that you're hoping for a miracle but we are not your electronics gods here. A hardware problem must be fixed via repair. There's no software troubleshooting or trick that you can perform to fix a bad screen. If one of the major components of the screen assembly came lose during the drop or got damaged, the only miracle that will fix it is repair. For instance, if the LCD was damaged, the phone must be opened up before that component can be replaced.
Now, you may think you can handle a component replacement, in this case a bad screen assembly. Well, it depends really. First of all, you must have the right tools to do the job. If you have them handy for some reason, you then need some basic electronics skills so you can follow a guide on how to do the procedure. Though experience is not necessary, it can really help in order to do the job properly. Component replacement can sometimes be a tricky business and may result to a bricked device if not done correctly. Doing the repair yourself is not free as you also needs to buy the replacement part (and make sure you get the right component for your phone model) and the tools. If you think you can handle all these things yourself, we suggest that you look for an online guide to help you. Our blog does not provide (or recommend do-it-yourself repairs) guides of this type so hit Google and search for them. We're pretty sure there are a lot of websites that can provide you with one. Just remember, hardware repair is risky and may not always result to resolution (especially if done by an amateur). Do it at your own risk.
Or better still, simply bring it to a Samsung shop or a qualified third party repair shop so they can do a miracle on your device.
Problem #2: Galaxy Note 4 keeps booting to download mode | Galaxy Note 4 keeps rebooting on its own
I have a Samsung Galaxy Note 4. Lately the green Android has been popping up saying "downloading target" and my phone tends to shut off whenever I'm not actively using it. I can't soft reset the phone more so hard reset it. Everytime I try it ends up leaving me phoneless for hours because the phone won't come back on. None of the buttons are jammed, it isn't the battery. I have 2 thinking that was the issue and even when I go to backup my data and factory reset in the settings it shuts the phone completely off.
The phone was originally with Sprint and is now with Boost. I'm not sure if that's a factor in this situation. My phone is literally brand new. Is there anything I can do besides sending It off? — Darcel1991
Solution: Hi Darcel1991. if you can't perform even basic software troubleshooting like factory reset on it, then you really have to send it off. There's nothing that you can do in this situation to fix it.
Problem #3: Number of storage space in SD card does not change after moving files from Galaxy Note 4 storage device
I have a Samsung Galaxy Note 4. Running Marshmallow. I moved lots of apps, about 12 GB worth, to my SD card. When I read storage in the android system settings, it does not reflect my having moved all that to the SD card. The SD card does show the change. I've powered the phone down several times, cleaning system cache before restarting phone. No joy. I've done it several times. When I click on the storage amount, the break down shows apps, files, etc but it says calculating the amount and it never does finish calculating. I have ESFile app on my phone which shows the SD card exactly the same as the system display but it shows the device storage correctly, about 12 GB less, as it should. Any ideas? — Kate
Solution: Hi Kate. First, make sure that there's no problem with the SD card you're using. Get another SD card, insert it to your Note 4, format it, and move the files again. If the same issue happens on the second SD card, factory reset your Note 4. on other hand, if the issue won't happen again on the second SD card, then that's a clear indicator that the first SD card may be corrupted. Make sure that you reformat it using your Note 4 before attempting another transfer.
For reference, these are the steps on how to factory reset your Note 4:
Turn off the Galaxy Note 4 completely.
Press and hold the Volume Up and the Home keys together, then press and hold the Power key.
When the Note 4 vibrates, release both the Home and Power keys but continue holding the Volume Up key.
When the Android System Recovery shows on the screen, release the Vol Up key.
Using the Volume Down key, highlight 'wipe data / factory reset' and press the Power key to select it.
Now highlight 'Yes — delete all user data' using the Vol Down key and press the Power key to begin the reset.
When the master reset is complete, highlight 'Reboot system now' and hit the Power key.
The Note 4 will restart but it will be longer than usual. When it reaches the Home screen, then begin your setup.
Problem #4: Galaxy Note 4 keeps lagging even after a factory reset
Hello. I have a Note 4. Just recently it started "lagging" really bad whenever too many things were going on at once on my phone (i.e., I'd be writing a text and if one was coming in at the same time it would lag or freeze for a minute). Then it started shutting off and re-starting itself randomly when I was using it. And it will randomly shut off and restart itself even when I am not using it. It is 11:30 am here and my phone has shut off and restarted itself probably 10 or more times. I have done a soft reset, I have cleaned it, I have removed all unnecessary apps, nothing worked so we did a factory reset. It is still doing it.
I have had Note phones from the start, I have not been very happy with this version but it has always been tolerable until now. I have had the phone for just over a year and because manufacture warranty is out my provider is telling me to just buy a new phone! This is an expensive phone and I can't continue with this series if I will have to purchase a new one every year. — Katreena
Solution: Hi Katreena. There's no one-for-all solution for this type of issue. You must invest time and effort if you want to dig deeper to the true cause. The general rule in fixing severe lag in an Android device is to start with software troubleshooting first. Once you've exhausted all software troubleshooting, then you can assume that the issue is hardware in nature. Doing a factory reset is one of the software troubleshooting that you can try. Factory reset as a solution is useless if the issue is being caused by an app or  by other things though. If the problem returned after a factory reset, there's a chance that one of your apps is to blame. We recommend that you do another round of factory reset but this time, after doing it, make sure that you don't re-install the apps right away. Observe the phone for 24 hours so you'll see any difference in performance. If the issue occurs during the observation period, then there must be a hardware issue that must be addressed. Contact Samsung or any relevant party so the phone can be repaired or replaced.
Problem #5: Galaxy Note 4 keeps freezing when doing tasks
Hello. I have a Samsung Note 4 that is a little over 2 years old. It has lately started to stick and freeze from anything to browsing the Internet to typing a text message. The keyboard sticks and then typed and bunch of letters. Sometimes it will stick, lag, freeze then completely restart itself. This will happen several times a day. I have tried deleting all my apps, clearing my cache files and I've even done a factory reset on it and it is still having these problems. I'm currently still paying off this phone so what can I do to fix this problem cause I'm going to have it for a while longer and these problems are very very frustrating for the simplest of tasks. Please help! Thank you. — Sam
Solution: Hi Sam. The first thing that you want to do is to ensure that ALL your apps are compatible and updated. This will help minimize the bugs and may even fix the problem. Do it for all your apps. Uninstall apps that are not compatible or not updated. Or you can try to follow our suggestion for Katreena above to do a factory reset and observe the phone for a day without any third party apps. This will help you determine if the issue is being caused by software or not. Lag can be caused by a bad hardware like a malfunctioning processor so if the software troubleshooting won't resolve the problem, get yourself a new phone. Unlike other hardware issues wherein a component can simply be taken out and replaced, lag, most of the time, involves multiple connected hardware components so fixing it is complicated and not always successful. It's more economical for service centers like Samsung repair shops to recommend replacement instead of going-through a time-consuming repair diagnosis and repair. If you got your phone from your carrier, call them and ask for a replacement.
---
Engage with us
If you are one of the users who encounters a problem with your device, let us know. We offer solutions for Android-related problems for free so if you have an issue with your Android device, simply fill in the short questionnaire in this link and we will try to publish our answers in the next posts. We cannot guarantee a quick response so if your issue is time sensitive, please find another way to resolve your problem. 
If you find this post helpful, please help us by spreading the word to your friends. TheDroidGuy has social network presence as well so you may want to interact with our community in our Facebook and Google+ pages.