In this troubleshooting guide, we will show you how to fix your Samsung Galaxy A51 that can't connect to your Bluetooth device. We will look into all the possibilities and rule them out one after another until the problem is fixed. Continue reading to learn more.
Manufacturers of Bluetooth devices want their products to be compatible with most smartphones as much as possible to maximize profits. Basically, you don't have to worry about compatibility because it seldom happens that your Bluetooth speaker or headset won't work with your smartphone.
However, if you happen to have a problem connecting your phone to your Bluetooth device, then it's probably just a minor issue, especially if both devices have already been paired and connected before. You may only have to do a couple of procedures before you can make them work again. With that being said, here's what you should do:
First solution: Reboot your phone and Bluetooth device
When it comes to fixing wireless connection issues between devices, you always have to begin your troubleshooting by restarting the devices in question. Doing so will refresh the memories of your devices and they will try to reconnect automatically after the reboot.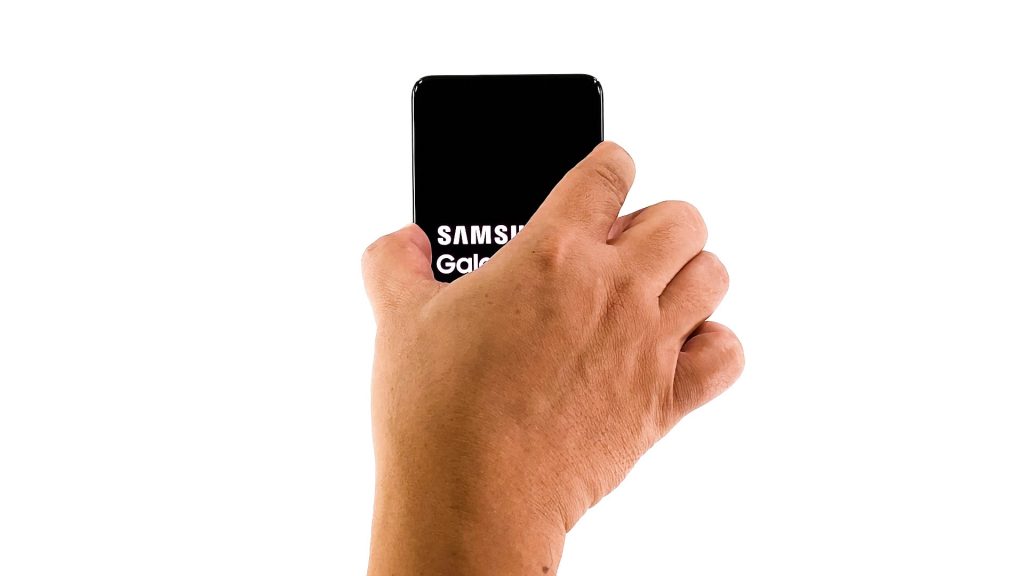 To restart your Bluetooth device, press and hold on its power key until it shuts down. Wait a few seconds before turning it back on.
On your Galaxy A51, press and hold the Volume Down button and the Power key for 8 seconds. Your phone will shut down and power back up.
Once the logo shows, release both keys and allow the device to continue the boot process.
After both devices are finished restarting, try to see if they connect with each other automatically. If not, then move on to the next solution.
Second solution: Unpair and re-pair
Assuming that you've already paired your devices but they won't connect by the time you want to use them, the next thing you have to do is to delete the connection between your devices. In other words, unpair them and then try to pair them again. Here's how you do that: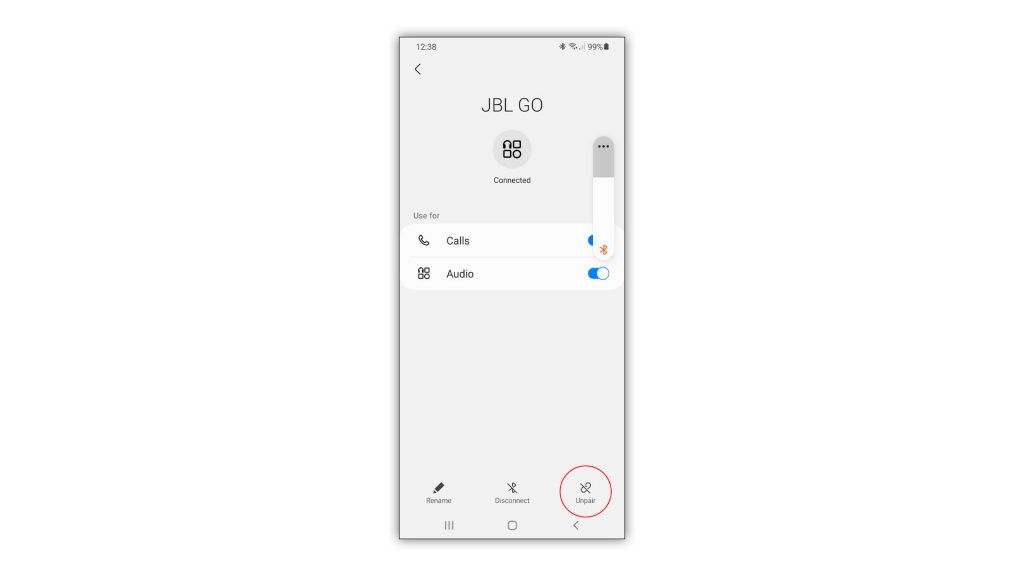 Launch the Settings app on your phone.
Tap Bluetooth to open its settings.
Tap the gear icon next to your Bluetooth device.
Tap Unpair at the bottom-right of the screen.
To pair them again, put your Bluetooth device in pairing mode.
On your phone, tap Scan to let your phone find Bluetooth devices that's within range.
Once your Bluetooth device is detected, tap on it and then try to pair it with your phone.
Most of the time if the pairing is successful, then your phone will channel the audio through your Bluetooth device, and it's often enough to fix a problem like this.
Third solution: Reset all the settings on your phone
After doing the first two solutions and your Galaxy A51 still can't connect to your Bluetooth device, then the next thing you need to do is to reset all its settings. This will have an effect like a factory reset but the difference is that none of your files and data will be deleted. Aside from that, this will also reset all the network settings on your phone, which includes Bluetooth settings.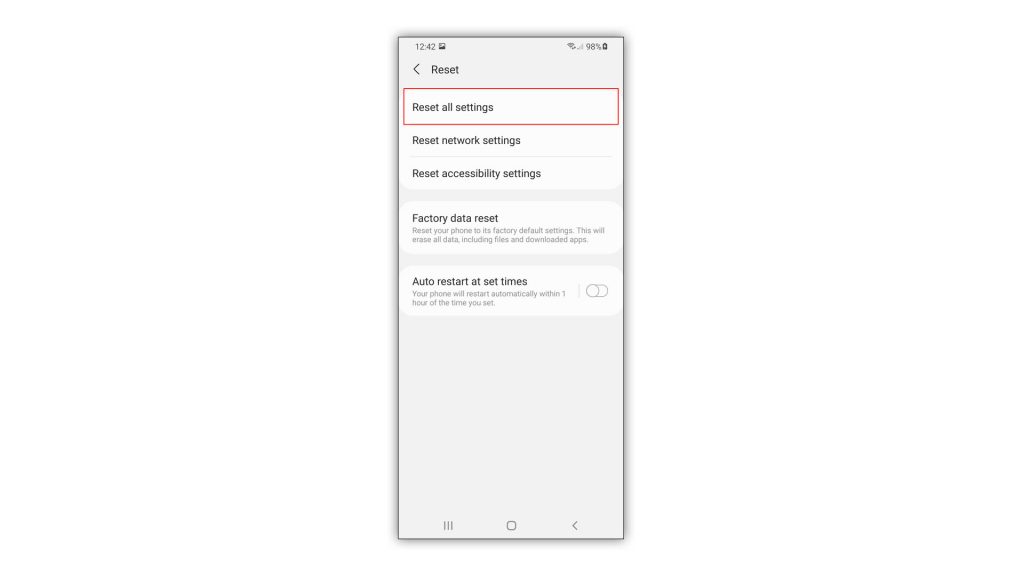 This has been proven to be effective in fixing issues like this. So here's how it's done:
Launch the Settings app.
Scroll down to find General Management, and then tap on it.
Tap Reset to view all the reset options on your phone.
Tap Reset all settings, and then tap the Reset settings button.
Enter your security lock if prompted.
Lastly, tap Reset to proceed with the settings reset.
Wait for your phone to finish rebooting, and then pair your phone with your Bluetooth device. This should fix the problem.
We hope that this simple troubleshooting guide can help you one way or the other.
Please support us by subscribing to our YouTube channel. Thanks for reading!
ALSO READ: