One of the best features of the #Samsung Galaxy #S5 is undoubtedly its display. Sporting a 5.1 inch Super AMOLED display with a resolution of 1080 x 1920 pixels everything on the screen appears lifelike. Not everything is perfect all the time though as some screen related issues may also arise. The problems that we will tackle in this latest installment of our troubleshooting series is the Galaxy S5 screen blacks out and flickering issues.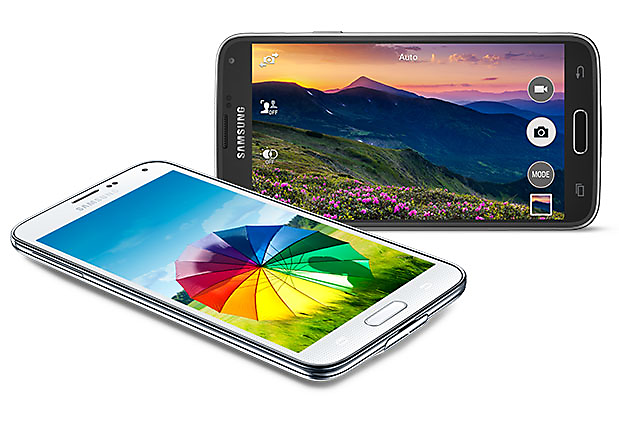 Several of our readers who own this phone have sought our help in dealing with this type of issue that they are facing with their device. Below are the problems sent to us and the recommended troubleshooting steps that needs to be done.
If you own a Samsung Galaxy S5  or any other Android device for that matter then feel free to contact us using this form. We will be more than happy to assist you with any concern that you may have with your device. This is a free service we are offering with no strings attached. We however ask that when you do contact us try to be as detailed as possible so that an accurate assessment can be made and the correct solution can be given.  
If you would like to browse the previous parts in this series then check out this link.  
Aside from sending us an email you may also reach us at our Facebook and Google+ social media accounts.
S5 Screen Blacks Out
Problem: Wasn't sure which Android version is currently on the phone since my screen is blacked out. I'll start by saying the phone itself is in great condition and I never had any issues with it before this incident. I was out golfing with a buddy and had my phone in my golf bag. I heard my phone go off like I got a call or a message or something but ignored it until the end of the round. When I went to check my phone when I got back to my car the screen was black. The buttons were responsive and I could turn the volume up and down and I could feel it vibrate when I plugged it into a charger but still a black screen. I've tried all of the troubleshooting I've seen online; taking battery out and holding power button to drain residual power in the phone and put battery back in phone after 5 minutes, tried resetting it even the my screen was blank, and I've done these things multiple times. I hope you can help.
Solution: The first thing that needs to be done in this scenario is to make a backup of your phone data. Since you mentioned that the phone is still responsive then try connecting it using a USB cord to a computer with Kies running. If your phone can be detected then you will be able to make a backup of your personal data. Proceed with the backup now.
Once the backup is finished attempt to access the recovery menu of your phone and perform the following steps listed below.
Wipe the cache partition of your phone

Perform a factory reset
If by any chance you are not able to perform both procedures then try to connect your phone to a wall charger and let it charge for at least 20 minutes before turning it on.
If possible try using a new battery on your phone.
If the problem remains unresolved then you may want to have your phone checked at an authorized service center as this may already be a hardware related issue.
S5 Screen Turns Off When Phone Is Pressed
Problem: the phone works perfectly until i don't press on the samsung logo on the back then the screen goes off it also happens when i drop the phone for 3 cm on a solid surface then it works fine after i remove the battery but sometimes it goes off even when i'm putting back the cover because i have to press on it
Solution: Since the display of your phone acts up when pressure is applied to it this is already a hardware related problem. There may be some loose connection inside the phone that is causing this problem. Unfortunately, no amount of software troubleshooting will resolve this issue. You need to bring your phone to an authorized service center and have your phone checked.
S5 Delay In Display Turning On
Problem: Display does not come back on when button is pressed. I can spend at least 30 seconds trying to get it on,  until it randomly does.  
Solution: When you are experiencing a delay in the response time of our phone then chances are this could be caused by too much temporary data or too many apps running simultaneously in the background which uses up too much RAM.
To resolve this issue try wiping the cache partition of your phone first. This clears out the phone's temporary data. If the issue is caused by some form of corrupt data then this procedure will resolve the problem.
If you are still experiencing the same problem then try to check if t is caused by the third party apps installed in your phone. To do this you need to start your device in Safe Mode. In this mode only the pre-installed apps are allowed to run while the apps that you installed are disabled.
If the issue does not occur in this mode then it may be caused by a particular app that is causing a conflict with your phone resulting in the delay of the display turning on. It could also be caused by too many apps running in normal mode. You will have to check as to which among the two is causing the problem by uninstalling your third party apps.
Finally, if all else fails you should backup your phone data and do a factory reset.
S5 Display Flickers
Problem: Starting on Sunday night when I would go into certain apps like facebook the bottom half of my screen would blink and kind of go grey. Then all day Monday it was fine until night time (dark) then the bottom half of the screen would blink again but this time with more things like the clock, photos, apps, etc. Then all day Tuesday it's fine until the night and it does it again. Now during the day when it is on a white screen you can kind of see lines across the screen such as that what you see when you try taking a picture of a computer screen. Where they are faint and in the background but not blocking the sight of anything unlike when it blinks in the dark to where you can semi see through it but it blinks a gray color.  
Solution: You will need to determine first if this problem is caused by a software glitch. Before troubleshooting this problem I suggest you backup your phone data first.
The first thing you need to do is to wipe the cache partition of your phone. This eliminates the temporary data stored in your device which if already corrupt could possibly cause this problem.
The next step is to determine if a third party app installed in your phone is causing this problem. Start your phone in Safe Mode and if the problem does not occur in this mode then it is very likely caused by an app. Find out what app this is and uninstall it.
If the problem still occurs even in Safe Mode then I suggest you do a factory reset.
If the above steps fail to resolve the issue you will need to access the hidden service menu of your phone to test the display hardware. On the phone app just dial *#0*#. You will be brought to a screen that allows you to check the various components of your device. What you need to tap are the Red, Green, and Blue keys at the top to check for any display related issues in your phone.
If the problem is hardware related then I suggest you bring your phone to an authorized service center and have it checked.
S5 Display Blinks On & Off
Problem: My blinks off and on at all times. Even when the phone is not in use. If I turn the screen off by pressing the  power  button it still does the same thing. And it drains my battery. Example if I'm driving and the phone is in my seat next to me it starts to blink there's a shot delay between each blink. Please help and thanks in advance.
Solution: Try to check first if an app installed in your phone is causing this problem by starting your phone in Safe Mode. Check if the problem occurs in this mode. If it doesn't then an app you installed may be the culprit behind this. Find out what app is causing this and uninstall it.
If however the issue still occurs even in Safe Mode then go ahead and backup your phone data and do a factory reset.
If the issue remains unresolved then you should bring your phone to an authorized service center and have it checked.
Feel free to send us your questions, suggestions and problems you've encountered while using your Android phone. We support every Android device that is available in the market today. And don't worry, we won't charge you a single penny for your questions. Contact us using this form. We read every message we receive can't guarantee a quick response. If we were able to help you, please help us spread the word by sharing our posts with your friends.