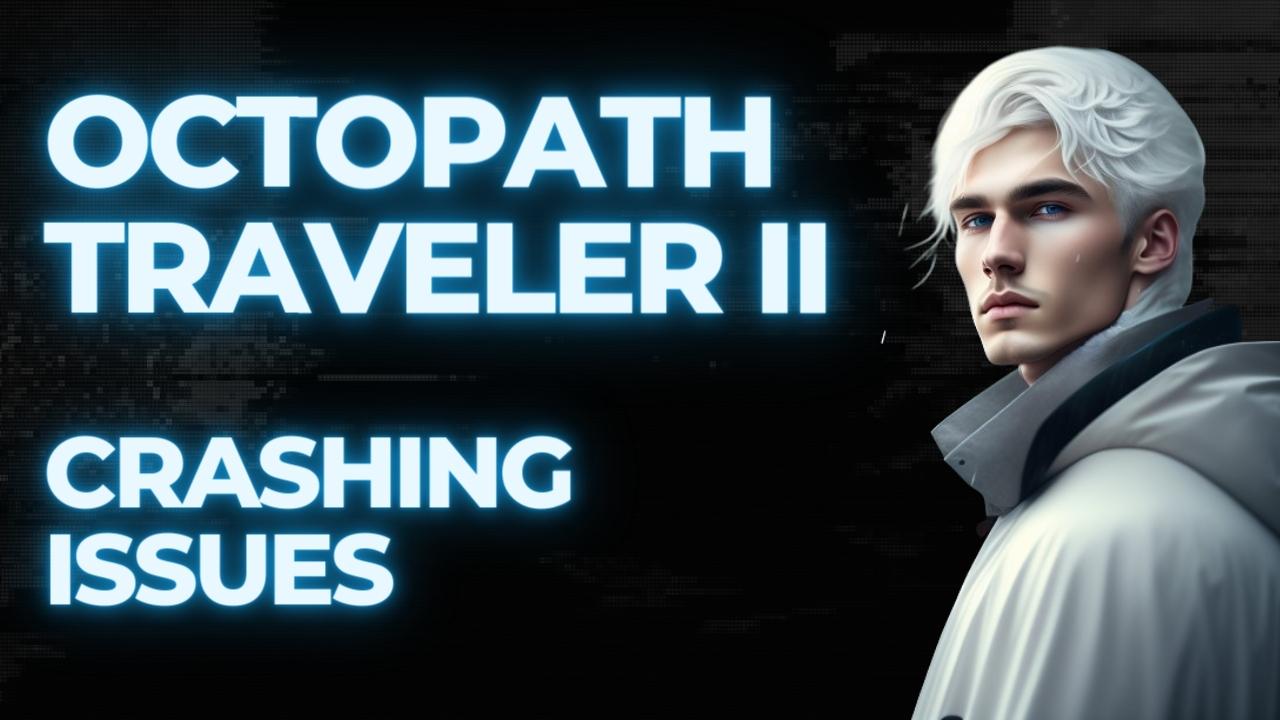 Octopath Traveler 2 crashing on Steam can be caused by various factors such as outdated graphics drivers, graphics driver settings, outdated Windows version, corrupted game files, or PC hardware compatibility issues. To resolve these crashes, it is necessary to follow a set of troubleshooting steps.
OCTOPATH TRAVELER II is a new addition to the series that was first released in 2018 and has sold over 3 million copies globally. The game is set in Solistia, a land consisting of two continents separated by the sea. The story takes place during a time of great advancement, with steam power driving new technologies and large vessels sailing busy sea routes. Some people revel in the glitz and glamour of the stage and industry, while others suffer from war, plague, and poverty.
In this distant realm, eight travelers from different regions embark on their own journeys for various reasons. You can step into their shoes, explore the world as you see fit, and make use of their unique skills to aid you in your quest.
You can start your adventure as one of the eight new travelers, each with their own origins, motivations, and talents. The game's HD-2D graphics, which combine retro pixel art with 3D computer graphics, have been taken to new heights. The story unfolds in Solistia, where diverse cultures flourish from east to west, and the new era's industries prosper. You can sail the seas and explore every corner of a world that changes from day to night.
Each traveler has a unique set of Path Actions that can be used to battle townspeople, obtain items, bring others along in their travels, and more. You can choose your own path and do what you want. Familiar mechanics from the original game, such as the ability to develop your travelers' jobs and skills, and the Break and Boost system that made battles so thrilling, have been preserved. Additionally, new mechanics have been added.
Fixing Octopath Traveler 2 Crashing Issue
If you are playing Octopath Traveler II on your PC, you may encounter game crashes which can ruin your gaming experience, whether it happens at the beginning or in the middle of the game. Since there could be various reasons for the game to crash, it is essential to follow a series of troubleshooting guides to fix Octopath Traveler 2 crashing.
Fix #1 Check System Requirements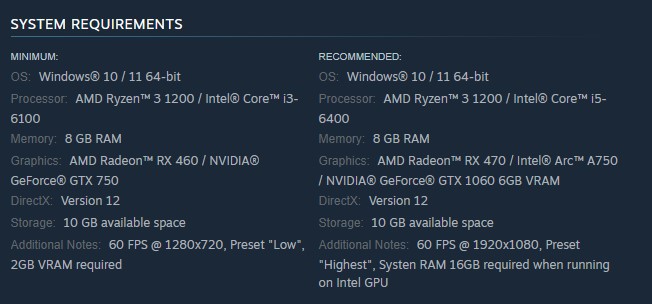 To prevent crashing issues, the initial step is to make sure that your PC meets the minimum system requirements to run Octopath Traveler II. Meeting the minimum system requirement ensures that the game runs smoothly and avoid any performance issues. While the game does not require high specifications to run, it is still advisable to check if your computer can run the game.
Minimum Requirements
OS: Windows® 10 / 11 64-bit
Processor: AMD Ryzen™ 3 1200 / Intel® Core™ i3-6100
Memory: 8 GB RAM
Graphics: AMD Radeon™ RX 460 / NVIDIA® GeForce® GTX 750
DirectX: Version 12
Storage: 10 GB available space
Additional Notes: 60 FPS @ 1280×720, Preset "Low", 2GB VRAM required
Recommended System Requirement
OS: Windows® 10 / 11 64-bit
Processor: AMD Ryzen™ 3 1200 / Intel® Core™ i5-6400
Memory: 8 GB RAM
Graphics: AMD Radeon™ RX 470 / Intel® Arc™ A750 / NVIDIA® GeForce® GTX 1060 6GB VRAM
DirectX: Version 12
Storage: 10 GB available space
Additional Notes: 60 FPS @ 1920×1080, Preset "Highest", Systen RAM 16GB required when running on Intel GPU
Fix #2 Update Graphics Card Drivers
Octopath Traveler 2 crashing may occur if you have outdated drivers, it is recommended to update to the latest version. To avoid issues like crashes and bugs, it is highly recommended to install the most recent version of the graphics card driver.
Updating Graphics Card Driver
Step 1: Simply type Device Manager in the search bar on your desktop and then click the Device Manager icon that appears in the results. This will open the device manager.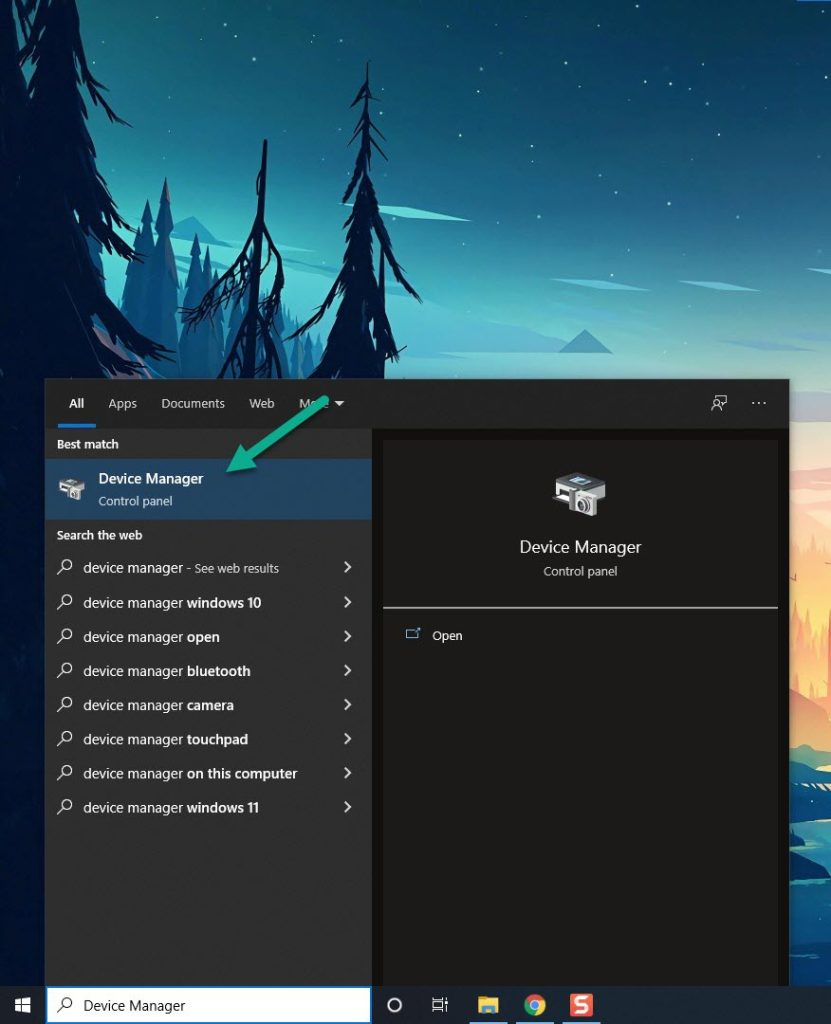 Step 2: Click the Display adapters icon. The list of display adapters will be expanded.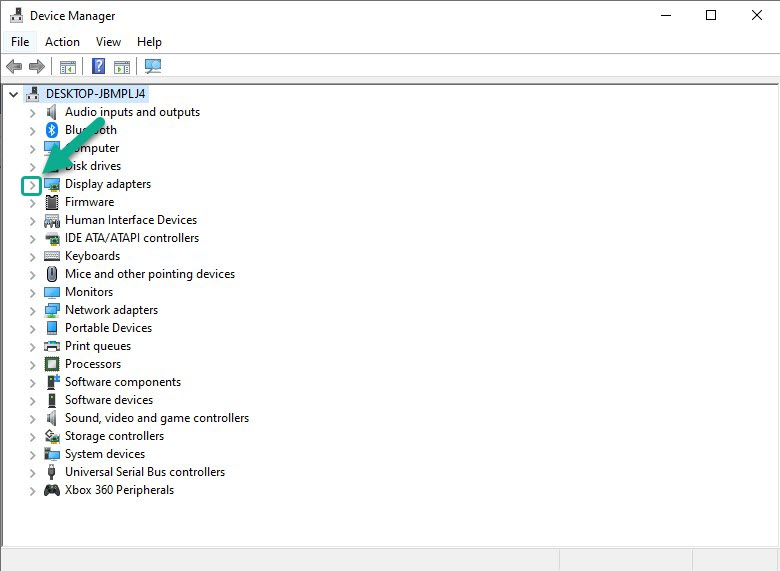 Step 3: Right-click the dedicated graphics card you are using to play the game and then select Update driver. This will allow you to update your driver.
Step 4: Choose Search automatically for drivers. This will search online for any new drivers and install it on your computer.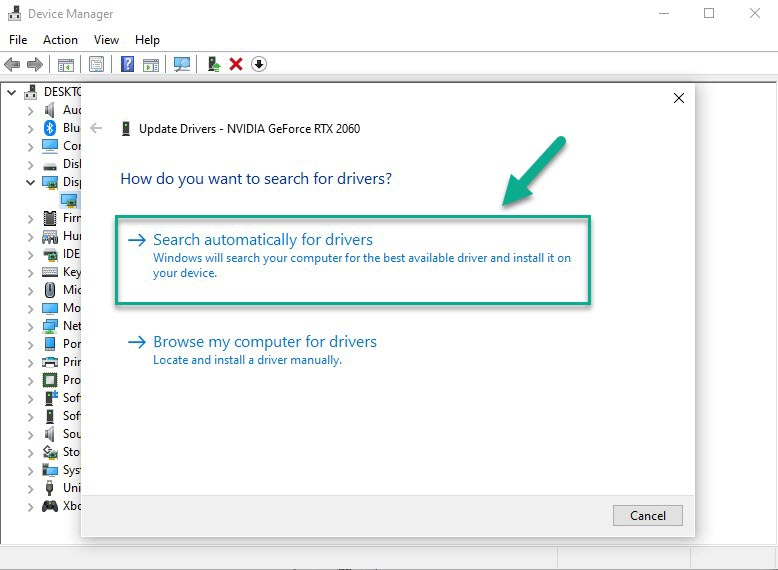 After you have update your graphics card driver try to check if Octopath Traveler 2 crashing issue still occurs.
Fix #3 Kill Unnecessary Background Processes
Running too many background processes with Octopath Traveler II, such as a browser or Microsoft Word, can cause the game to crash. To avoid crashes, it is essential to provide the game with access to all of your PC's system resources, including RAM and CPUs. This can be accomplished by closing any unnecessary applications while playing the game, allowing Octopath Traveler II to utilize your PC's resources fully.
Closing Unnecessary Background Processes
Step 1: Right click on the Start button. This can be found on the left pane of the screen.
Step 2: Select Task Manager. This will open Task Manager.
Step 3: On the pop up window, Click processes tab. This will allow you to show the running program.
Step 4: Right-click on the running program then select end task. This will allow you to close unused program.
Fix #4 Enable Game Mode
Checking if game mode is disabled on your computer is recommended, and enabling it can provide a significant boost in gaming performance, especially for lower-end computers. Game mode is designed to prioritize the game when it is being played on a Windows computer, stabilizing the frame rate in games that require more system resources. This can enhance the overall gaming experience, even if your computer cannot typically handle it.
Enabling Game Mode
Step 1: Open Windows Settings
Step 2: Click Gaming.
Step 3: Click Game Mode tab.
Step 4: Toggle on Game Mode.
Fix #5 Verify Integrity of Game Files
Corrupted game files can cause Octopath Traveler II to crash. To fix this issue, you can use the Steam client to check the integrity of the game file and repair any damaged files. This will ensure that the game runs smoothly without any crashes caused by corrupted data.
Verifying Game Files
Step 1: Open Steam client.
Step 2: In your Steam launcher, click Library.
Step 3: Find the game then right-click the game in your Library and select Properties.
Step 4: Choose the Local Files tab and click Verify integrity of game files. This will let you verify the game.
Fix #6 Reinstall Octopath Traveler 2
If none of the previous solutions work, you may need to uninstall and reinstall Octopath Traveler II. This can be an effective solution for resolving the issue, as well as any other flaws or glitches in the game.