More and more #Samsung Galaxy S6 Edge (#GalaxyS6Edge) owners are complaining about power related issues with their devices including slow to not charging, boot up problems, and more. And below are just some of the problem we received from our readers.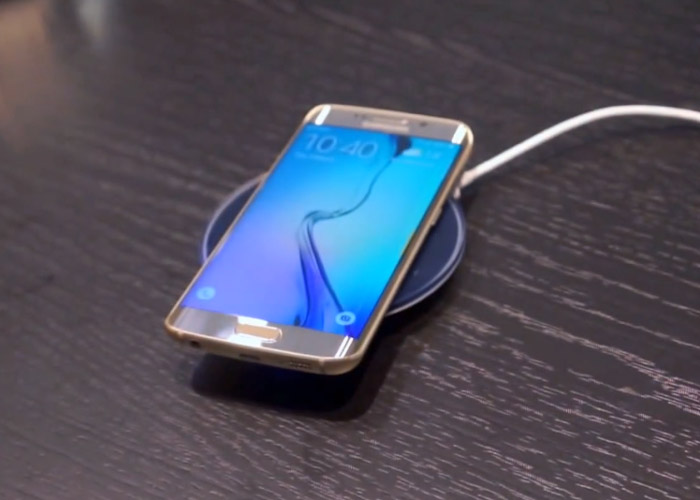 If you have a problem with your device, here's what you need to do…
If the cause of the charging issue is possible liquid damage, do not attempt to turn it on or plug the charger in. Immediately send it away for repair.
For possible physical damage and the phone doesn't turn on, there's a chance the problem is limited to the screen as it's the first component to suffer should the phone absorb an impact. Still, you need a tech's help for this.
In cases like the phone just refused to turn on without apparent reason, there's a chance it's just a system crash. You can deal with it by doing the forced reboot: press and hold the Volume Down and Power keys for 10 to 15 minutes.
If the phone refused to boot up after an update, just wipe the cache partition and it should be ok.
If you have other issues with your phone, visit our troubleshooting page where we list down all problems we already addressed. Find issues that similar to yours and use the solutions we provided. Or you may contact us directly by completing this form and hitting submit. This is a free service so you don't have to worry about anything. Just tell us more about the problem and we will help you.
Now, here are the problems I cited in this post…
---
S6 Edge kept turning itself off then stopped charging
Problem: Hello, on my way to a hike, my phone kept shutting itself off. but still charging. did the hike, came back, phone wont charge. Using same white cable that came with the phone. Same cable but 3 different style power outlets, (car, ex. power box, manufacturers plug in) none will charge. tried a different cable and plug in. nothing.
Using the white cable that came with the phone, plugged it into my computer and the phone is seeming to be charging, I get the charging icon. I will perform a soft reset, ( really trying not to do a hard reset). Any advise?
Troubleshooting: This kind of problem is actually difficult to determine as proper observation is necessary. In your case though, I want you to try charging the phone while it's turned off. More often charging issues occur is the phone is charging while it's on but when turned off, the device may seem ok.
If the phone charges fine when turned off, then you really have to do the master reset as it could be a firmware problem. However, if the issue still occurs while the phone is powered down, there's a possibility that it's a hardware problem, however, you also need to do the master reset before sending the phone away.
How to master reset Galaxy S6 Edge
Turn off your Samsung Galaxy S6 Edge.
Press and hold the Volume Up, Home and Power keys together.
When the device powers on and displays 'Power on logo', release all keys and the Android icon will appear on the screen.
Wait until the Android Recovery Screen appears after about 30 seconds.
Using the Volume Down key, highlight the option, 'wipe data/factory reset' and press the Power key to select it.
Press the Vol Down button again until the option 'Yes — delete all user data' is highlighted and then press the Power key to select it.
After the reset is complete, highlight 'Reboot system now' and hit the Power key to restart the phone.
S6 Edge charges fine but turns off as soon as USB cable is unplugged
Problem: Hi. Ok! S6 Edge that works fine with the power cord. Charges to 100%. Then swithes off as soon as the cord is removed. Upon restarting, with power cord, it shows power/charging symbol, then battery level then starts fine.
The phone is updated, checked for malware, cache emptied. It does this even in safe mode. I think master reset is the only option left – can this fix it? Or is there something else to try?
Regards, PhilMac.
Answer: It's apparently a battery problem. The battery may still hold a charge but it's not enough to power up the phone and all its components. There's not much you can do about it as the device doesn't have a removable battery. You need a technician to check it.
S6 Edge stopped fast charging even with a new power adapter
Problem: So my fast charging stop working three days ago and I got a new charger and it still won't fast charge even if I connect to my laptops Mac or Windows. I took it to a Samsung guy and they didn't have an answer for me. Do you guys think you can help? Thanks.
Answer: It's safe to assume that the original charger is still ok as you may have just bought a new one thinking the old one is busted as the device wasn't fast-charging. If you were thinking that the fast charging feature relies only on the charger, then you're wrong. Both the phone and the power adapter have to meet the basic requirements so fast charging would work.
First of all, in order for the phone to fast-charge, your charger must be capable of adaptive fast charging. You can tell just be reading the label on the power adapter. Second, the display of your device should be turned off while charging for fast-charge to work or better yet, turn off your phone while charging. The feature may not work if the screen is on. And then, make sure the device doesn't heat up while it's replenishing its power because it automatically stops fast-charging if it detects the temperature is not normal to prevent further damage.
I really want you to troubleshoot the problem using the original charger because I don't know what kind of charger you just bought and by the way, computers and laptops cannot fast-charge your device.
S6 Edge heats up while being used or charged after Android 5.1 lollipop update
Problem: After I installed lollipop 5.1 my cell phone gets warm/hot every time I use it and also when it's charging. I made a factory reset but the update stayed also the heating. What can I do more?
Suggestion: Try turning off the phone and charge it to find out if it still heats up. If so, it's more of a hardware issue, otherwise, it's a firmware problem and in this case, all you have to do is backup your data and files and do the master reset.
S6 Edge started restarting on its own after an update
Problem: Hello and thank you dear friend. I have a Samsung S6 Edge had a factory reset after the update message said. And I did the update as well. Now, after 10 days, the phone is automatically restarting. I do not know where the problem is. And in this regard I am very concerned. Can you guide and assist and tell us where is the problem? Finally, I declare that I appreciate. I am waiting for your response experts.
Troubleshooting: Since there's not enough information provided as to when and how this issue started, I'll give you a check list on what to do:
First of all, try to check if the Power key is stuck or something especially if this problem occurred without apparent reason.
If the device suffered physical or liquid damage, waste no time and let a tech check it for you.
If you recently installed some apps, boot your phone in safe mode and uninstall them.
You also need to try to delete the system cache by wiping the cache partition.
Lastly, if all else fails, do the master reset.
How to delete system cache
Turn off the device.
Press and hold the following three buttons at the same time: Volume Up key, Home key, and Power key.
When the phone vibrates, release the Power key but continue to press and hold the Volume Up key and the Home key.
When the Android System Recovery screen appears, release the Volume Up and Home keys.
Press the Volume Down key to highlight 'wipe cache partition.'
Press the Power key to select.
When the wipe cache partition is complete, 'Reboot system now' is highlighted.
Press the Power key to restart the device.
S6 Edge gets disconnected and reconnected during charge
Problem: The phone when charging is constantly making the connected and disconnected sound and is not fast charging. Also there is a window that pops up that says something like 2 more hours until full and has fast charging > steady charging > trickle charging. Please help.
Troubleshooting: More often, this issue occurs due to loose connection either it's in the phone's USB or utility port or in the charger itself. If you have a different cable, try to use it to find out if the problem still occurs. Furthermore, try charging your device while it's turned off.
Of course, if you cannot fix this issue all by yourself, seek help from a technician.
S6 Edge charges to 100% but dies at around 85%
Problem: The phone won't charge right. It constantly says that it is at 100% when I charge it. It then looses its battery unusually fast and also won't stay on. It ends up dying on like 85%. What do I do?
Answer: It looks like it's really a battery problem. However, I want you to do the master reset first before sending it away for checkup and repair.
S6 Edge is stuck on logo during boot up
Problem: Stays in ATT reboot mode. When you do the power key,  volume key, and power key reset, it gives you a warning custom OS warning application. It gives you an option to continue or cancel. I was just looking at Facebook when the phone went dead originally. Thanks for any help! ATT has told me that I could file a warranty claim.  I just hate to wait the 10 days and get a new phone if you can help me. Thank you!
Suggestion: This is what I want you to do:
First, try doing the forced reboot procedure: press and hold the Volume Down and Power keys together for 10 to 15 seconds or until the phone reboots.
Try wiping the cache partition by booting in recovery mode: press and hold the Volume UP, Home and Power keys. You should be able to 'wipe cache partition' in that screen.
If deleting the system cache didn't fix it, try the master reset.
If all else fails, use of the warranty.
Connect with us
We are always open to your problems, questions and suggestions, so feel free to contact us by filling up this form. This is a free service we offer and we won't charge you a penny for it. But please note that we receive hundreds of emails every day and it's impossible for us to respond to every single one of them. But rest assured we read every message we receive. For those whom we've helped, please spread the word by sharing our posts to your friends or by simply liking our Facebook and Google+ page or follow us on Twitter.