To be able to charge is one of the most basic and important capability of any mobile phone. What if a high-end #smartphone like your #Samsung Galaxy S7 Edge (#S7Edge) lost this capability and won't respond when you connect the cable or place it over its wireless charging pad? Remember, a phone without battery, regardless whether it's cheap or expensive, will become useless however you put it.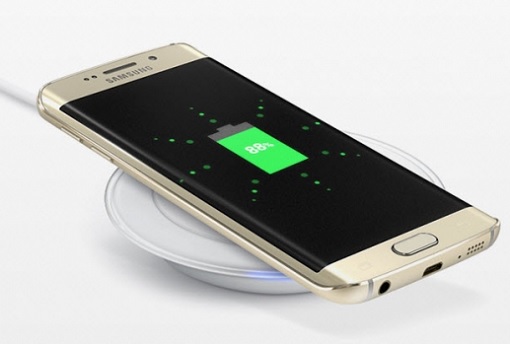 In this post, I will address some of the most common, charging-related issues any smartphone owner may encounter anytime, anywhere. I will begin this troubleshooting post by addressing a wired charging issue involving an S7 Edge unit that no longer responds when the power cable is charged. Secondly, I will tackle about a wireless charging problem that you may also encounter if you own an S7 Edge yourself or any smartphone with wireless charging feature. Of course, we have to look into some possibilities why these issues occur in the first place and we will have to base our troubleshooting methods on them.
Thirdly, I will discuss about an issue wherein the phone heats up when it's charging. While it is normal for the phone to heat up a bit when plugged in, it is never normal anymore when it becomes really hot that it's uncomfortable for the user to touch it. More often than not, an issue like this may have been caused by either physical or liquid damage but there are also cases wherein a firmware issue may result to this kind of problem.
Read on to understand why this issues occur and learn how to troubleshoot your phone when one of them happens. If, however, you have other issues with your phone, try to visit our S7 Edge troubleshooting page for we have already addressed hundreds of problems with this phone. Find issues that are similar to yours and use the solutions and/or troubleshooting guides we suggested. If they don't work and you need further assistance, feel free to contact us by filling up our Android issues questionnaire. Be sure to include necessary details about your phone and the problem so that we can easily diagnose the problem and provide you with accurate solutions.
How to troubleshoot Galaxy S7 Edge that doesn't charge when plugged in
Problem: Hi. I own the new Galaxy S7 Edge, which I bought in May last year. I've had an issue or two with it but I managed to fix the problems I encountered. Recently, however, my phone stopped charging and I don't know what's the issue with it. I don't have a wireless charging and am not planning to buy one since I already have the charger that came with this phone. I bought at such a high price and I don't want to spend another dime just for this phone nor will pay someone to fix it since I've taken care of it ever since I got it and I know I didn't drop it on either the hard pavement or water. If you guys are kind enough to help an old man fix this phone, I would surely appreciate it. Thanks.
Troubleshooting: Charging issues are complicated naturally since it involves the charger, cable, battery and the phone itself. Since you are positive the phone didn't suffer from a drop on a hard surface or water, then let's try to take physical and liquid damages out of the equation for now but it doesn't mean those factors are no longer the reason why the device is acting up like this. With all that being said, here's what I think you should do to fix this problem:
Step 1: Try to do the Forced Reboot procedure
You didn't tell us if the phone is currently turned on or has already powered down. There are times when the firmware crashes leaving the phone unresponsive. We often call the phone "frozen" when this happens. Most of the time, this issue can be fixed by simply doing the forced restart procedure, which obviously takes the phone out of being stuck. This is the first thing I want you to do: press and hold the Volume Down and the Power keys together for 10 to 15 seconds. Provided the device has enough battery to power up its components and load all necessary services and assuming the problem is as minor as the system crash, the device should reboot normally.
When your device booted up successfully after doing this procedure, then the problem is fixed, at least, for now. You will have to observe it closely so that when the problem happens again, you would know what the cause is. This way, you would know what to do to fix the problem for good or you can tell us about it and we would recommend a solution for you. However, if the issue wasn't fixed by this procedure, then the next step might help.
Step 2: Charge the phone and do the Forced Reboot while it's plugged in
The possibility that the battery was drained and caused the firmware to crash has to be ruled out. I've seen cases wherein the device freezes when the battery is really low especially when you're using Power Saving features. As you may have already known, the power saving feature forces the phone to monitor the battery level while comparing it with the number of apps and services running in the background. Glitches occur all the time but they are most likely to happen when the phone is running out of battery and when the system force closes some of the services just to save up some juice. That's why it's possible that the firmware crashes before the battery gets drained and that's one of the reasons why it won't respond when the charger is plugged in.
So, plug the charger into the electric outlet and then plug the cable to your phone. Regardless whether the phone responds or not, press and hold the Volume Down and the Power keys together for 10 to 15 seconds. If the phone boots up, then problem solved, otherwise, proceed with the next troubleshooting step below.
Step 3: Leave the phone charging for at least 10 minutes
If both steps 1 and 2 failed, then allow the phone to charge for at least 10 minutes and then attempt to turn it on normally. If it doesn't, then try the forced reboot procedure again.
There are times when the phone takes a few minutes to be able to recognize that electricity is flowing through its circuits especially when the battery was completely drained. In such is the case with your device, then it should charge within 10 minutes provided the charger is just working fine.
Step 4: Attempt to boot your phone up in Safe Mode
The Safe Mode is your phone's diagnostic state. It loads up all necessary services and processes without loading third-party apps. While it doesn't fix the issue, it gives you an overview what the real problem with your phone is. For instance, if your phone boots up in safe mode, then we can say at this point that the cause of the problem is one or some of the third-party apps installed on your phone. Therefore, you just have to find those apps and uninstall them.
Here's how you boot your S7 Edge in safe mode:
Make sure the phone is off

Press and hold the 'Power key'

When the Samsung logo appears, quickly release the 'Power key', then press and hold 'Volume Down key'

Continue pressing the 'Volume Down key' until you are boot to the home screen

Then, the 'Safe Mode' will display on the lower-side of the screen.

Safe Mode is now activated
And this is how you uninstall apps from your phone:
Assuming that you on the main screen
Tap the 'App menu'

Find the  'Settings icon' and tap it

Navigate by swiping up and down through options

Find and tap 'Applications' or 'App' option

Tap 'Application Manager'

Once inside the 'Application Manager', simply tap the apps that you think it causes the problem

Then tap the 'Uninstall' option

Confirm the Uninstall

After confirming, it will process and give you a confirmation that it is successful
If the phone still refuses to boot up in safe mode, then the next step might help.
Step 5: Try to boot your phone up into the Recovery Mode
At this stage, we'll try to find out if the phone is still capable of powering up its hardware components even without loading the firmware and we can do that if we try to boot up your phone into the Recovery Mode. Just follow these steps:
Press and hold the 'Power key' + 'Volume Up key' + 'Home key' together

Wait until the phone vibrates and Android mascot appears

After that, quickly release the 'Power key' but continue pressing the 'Home key' and 'Volume up key'
If the device still won't boot up after this, then there's nothing much we can do about the phone that doesn't turn on or boot up. Needless to say, have your phone checked by a technician.
How to troubleshoot Galaxy S7 Edge that won't charge with wireless charger
Problem: My S7 Edge just started to act up and now it won't charge with my wireless charger. I already tried rebooting it several times but it still not charging when I place it on the charging pad. The phone was given to me brand new and I bought the wireless charger from a third-party but it was working fine ever since. I'm not really sure what happened but I only got 6% of battery left. I've already turned on the Power Saving mode to even save up power but I just want my phone to work like before. Please help me.
Troubleshooting: Inductive charging is a bit more complicated than the typical wired charging and considering the technology being used today still needs to be refined, we really cannot expect this feature to be 100% working like the wired method. That is why when troubleshooting a wireless charging issue, it's imperative that you find out if it has something to do with the charging method or not. To make it easier for you to understand, here's what you need to do:
Step 1: Try charging your phone with a wired charger
I'm not saying you use this method to charge your phone because I know how convenient it is to just place your phone on the charging pad and take it anytime you want without having to disconnect the cable.  But I want you to do this to know if the phone still charges with the typical charger because if it does, then there's a greater possibility that the problem is with the charger itself because as long as the phone charges fine with the wired charger, the battery is fine and all other circuits that are essential for charging.
Step 2: Use a different wireless charger to probe further
Do this if the phone charges just fine with the wired charger but I'm not saying you need to buy a new wireless charger when we haven't confirmed yet it it's really the problem. You may borrow from someone who has a wireless charger and try your phone to see if it charges with other wireless chargers because if so, then you know what the real problem is.
However, if your phone doesn't charge with other wireless chargers, then it might already be a problem with the phone.
Step 3: Try to reset your phone and see if it charges wirelessly after that
Firmware issues may cause the phone not to charge so to rule out this possibility, you need to reset your phone. But of course, you need to backup all your files and data first before following the steps below:
Turn off your Samsung Galaxy S7 Edge.

Press and then hold the Home and Volume UP keys, then press and hold the Power key.

NOTE

:

It doesn't matter how long you press and hold the Home and Volume Up keys, it won't affect the phone but by the time you press and hold the Power key, that's when the phone starts to respond.

When the Samsung Galaxy S7 Edge shows on the screen, release the Power key but continue holding the Home and Volume Up keys.

When the Android logo shows, you may release both keys and leave the phone be for about 30 to 60 seconds.

NOTE

:

The "Installing system update" message may show on the screen for several seconds before displaying the Android system recovery menu. This is just the first phase of the entire process.

Using the Volume Down key, navigate through the options and highlight 'wipe data / factory reset.'

Once highlighted, you may press the Power key to select it.

Now highlight the option 'Yes — delete all user data' using the Volume Down key and press the Power button to select it.

Wait until your phone is finished doing the Master Reset. Once completed, highlight 'Reboot system now' and press the Power key.

The phone will now reboot longer than usual.
After the reset and your phone still won't charge via wireless charger, then have it checked by a technician.
What to do when your Galaxy S7 Edge heats up while charging
Problem: I'm kind of worried now after reading cases of Galaxy Note 7 exploding while charging because my Galaxy S7 Edge is heating up every time I connect it's charger. I know it's not normal because this issue may have started just a couple of days back. What must I do to fix this problem? Can you guys suggest things that need to be done? Thanks.
Troubleshooting: There are a lot of factors that may contribute why this problem occurs with your device so it's imperative you perform troubleshooting as the phone that heats up may be a sign that the device is suffering from a serious hardware problem. To make it easier for you though, here's what you need to do if your Galaxy S7 Edge is heating up while charging:
Boot it up in safe mode and try to charge while it's in that state

. All third-party apps are temporarily disabled so if one of them or some is causing the problem, it shouldn't heat up when in that mode even if you leave it charging for hours.

Turn off your phone and try to charge it

. If the device still heats up in safe mode, then power it down and plug it in. If it still heats up, then we might be facing a serious hardware issue.

Connect your phone to a computer to know if it still heats up

. All you need to do is let the phone charge for a few minutes to know if it still heats up if it's a computer or laptop that's charging it. If it does, then it must be an issue with the phone.

Send it in for checkup and/or repair.

Don't take this problem lightly as charging problems may result to a more serious issue if left alone. So, if you did everything above and your device is still heating up while charging, then seek help from a technician to have the device checked.
I hope that this troubleshooting guide can help you one way or another.
Connect with us
We are always open to your problems, questions and suggestions, so feel free to contact us by filling up this form. This is a free service we offer and we won't charge you a penny for it. But please note that we receive hundreds of emails every day and it's impossible for us to respond to every single one of them. But rest assured we read every message we receive. For those whom we've helped, please spread the word by sharing our posts to your friends or by simply liking our Facebook and Google+ page or follow us on Twitter.