Many #Samsung Galaxy S6 (#GalaxyS6) owners are gearing up for the upcoming Android 7.1 #Nougat update roll out, which may happen this month. Some carriers and service providers also rolled out security patches and other minor updates in preparation for the big one. However, there are owners who are complaining about their device not being able to update for some reason, while there are those that are plagued with other system related issues.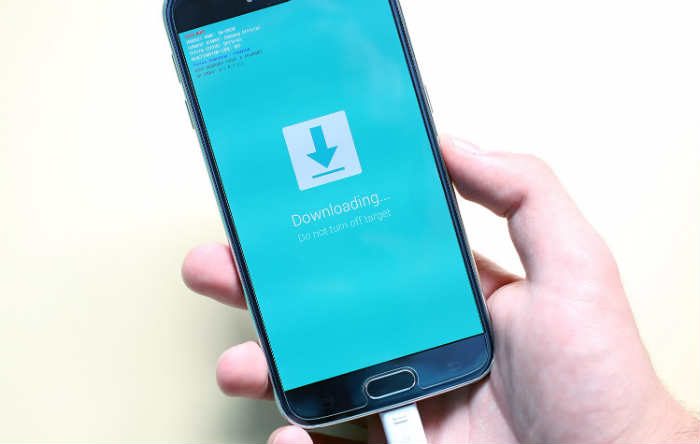 Read on to know more about the problems I tackled in this post and learn how to troubleshoot your phone should you encountered one of these problems. Bear in mind that this is a troubleshooting post, which means that we will try to gather more information about the problem by ruling out possibilities, which is important for us to know what to do in order to fix it. Try to go through the list of the problems below and click on the link to jump to a specific issue or section…
But before that, If ever you are trying to find a solution to a totally different problem, drop by our Galaxy S6 troubleshooting page for we have already addressed hundreds of problems with this device since we started supporting it. Find issues that are similar with yours and use the solutions or troubleshooting guides we suggested. If they don't work for you or if you need further assistance, fill up our Android problems questionnaire and hit submit to contact us.
Galaxy S6 cannot finish installing the new update, stops abruptly
Problem: There is an update that I have to download to my Galaxy S6. I already called my provider and the representative told the update is actually official but it won't install. I mean, when I try to download it to my phone, it starts out find but for some reason the phone just stops downloading it so the installation won't continue. I'm not quite sure what the problem really is so if you guys can shed light to this problem, that would be very helpful since I'm not really a tech person.
Troubleshooting: Issues like this happen all the time and more often, they occur when you least expect them. There are several possibilities that you have to look into to know what caused the problem. So, let's just go through them and see if we can make your device update to the latest firmware.
Internet connection disrupted. You are actually downloading a compressed file of not less than 400MB, needless to say, you need a stable internet connection while you're trying to download and install the new firmware. Any disruption to the connection may lead to the failing of the update. To make sure you have a stable connection, connect to a Wi-Fi hotspot instead of using mobile data.
There's not enough storage in your phone. The new firmware will be downloaded to your phone's internal storage and if there's not enough space, the download or the installation will fail. Assuming the update is only 400MB and you have around 500MB space left in your phone's memory, that's not enough. Why? Because the download will take up 400MB and remember that you are downloading a compressed file so during the installation, the files will be extracted and you may need another 400MB or even more. Try to free up some space in your phone's internal storage by moving your pictures, videos and large files to your computer or cloud storage. You may also uninstall large, unused apps.
Some files have already been downloaded. When you first attempted to download the update, some files may have already been downloaded but not installed. So, the phone sees them but since first instance failed, those files remain in the directory. When you tried to download the update again, conflicts may have occurred due to those files and since you don't have access to them, just backup your files and data and then reset your phone. After the reset, try to download the firmware again. Here's how you reset your device…
Turn off your Samsung Galaxy S6.

Press and hold the Volume Up, Home and Power keys together.

When the device powers on and displays 'Power on logo', release all keys and the Android icon will appear on the screen.

Wait until the Android Recovery Screen appears after about 30 seconds.

Using the Volume Down key, highlight the option, 'wipe data/factory reset' and press the Power key to select it.

Press the Vol Down button again until the option 'Yes — delete all user data' is highlighted and then press the Power key to select it.

After the reset is complete, highlight 'Reboot system now' and hit the Power key to restart the phone.
I hope this helps.
Samsung Galaxy S6 shuts off with red "custom binary blocked by FRP lock" text
Problem: I have the galaxy s6. I turned it off and went to turn it back on and it brings up the galaxy name but at top says in red "custom binary by blocked by FRP lock" then shuts off. I tried following some youtube videos but both smart switch app and kies 3 app tell me my device is not supported.
Solution: If your device is rooted, then this is one of the symptoms or we can say 'side effect' of rooting your device. The 'factory reset protection' (FTP) is a security system that will protect the device from thieves that resets the device and it will ask for credentials of the original owner. In case if you're not the original owner of the device, then it's possible that this device has custom ROM (rooted).
This is a serious issue that can't be done easily, and the only possible solution to fix it is through ODIN. Primarily, you needed a PC to download and install kies and stock ROM (Official/Original) to flash in your device. To know how to use ODIN, find the most reliable tutorial on how to do it. There are several threads on the web that gives a step-by-step procedure on how to use ODIN and download other necessary components. So, to avoid adding more problems to your device always double checked the necessary requirements before using it or you might need someone who knows how to do it.
Samsung Galaxy S6 Unable to update, Straight talk
Problem: I have the galaxy s6 and I'm with straight talk. Every time I try to update the system is get a message saying the mail update is temporarily unavailable. Not sure what to do or if straight talk just isn't able to get the update ?? Help please!  
Solution: First off! Since you mentioned that your current service provider is straight talk, we all know that this provider is using the major carriers (Verizon, AT&T, Sprint, T-Mobile). The question is, which carrier you are currently using? What update version you are trying to download?
There were reports that some service provider didn't release any updates yet for Samsung Galaxy S6. I cited some information that currently Verizon are still in 6.0, Sprint is currently have 6.0.1, T-mobile is working on the newest update Nougat 7.0 but currently still in 6.0.1 and lastly AT&T is also 6.0.1.
Make sure that you checked your current firmware version and no need for you to update. In case that you have older version and wanted to update it, then we can recommend a basic troubleshooting procedure. If you're Galaxy S6 is a GSM or with SIM, then here's the method that you should do:
Turn off your device

Remove the back cover of your Galaxy S6

Remove the battery

Remove the SIM, just push forward the SIM until it clicks and it will slide-out. Once out, clean the brass connectors by wiping it with clean cloth.

Reinsert the SIM

Replace the battery

Replace the back cover

Press and hold Power key + Volume down for about 7 to 10 seconds.

Wait until your device starts and the Samsung Galaxy S6 logo appears, then release the keys

Try to connect to the network and manually download the update.
Your device will work just fine and download the updates. If not, then proceed and wipe the system cache partition, it will refresh your device system after deleting the old caches and it will force to create a new one. You can refer the steps above on how to wipe the system cache. Otherwise, start making backups of all important files that are saved in your device and perform master reset procedure. It will delete all files in the system and restore it back to manufacturer's default. This procedure is optional, you can disregard it you don't want to. In case you go with it, follow this steps:
Press and then hold the Home and Volume UP keys, then press and hold the Power key.

When the Samsung Galaxy S6 shows on the screen, release the Power key but continue holding the Home and Volume Up keys.

When the Android logo shows, you may release both keys and leave the phone be for about 30 to 60 seconds.

Using the Volume Down key, navigate through the options and highlight 'wipe data/ factory reset.'

Once highlighted, you may press the Power key to select it.

Now highlight the option 'Yes' using the Volume Down key and press the Power button to select it.

Wait until your phone is finished doing the Master Reset. Once completed, highlight 'Reboot system now' and press the Power key.

The phone will now reboot longer than usual.
Your device will be able to download the latest software after resetting your device. If not, call your service provider and ask if the update is available for download.
Samsung Galaxy S6 won't download and install the new update
Problem: My samsung won't update to marshmallow or be recognized by the computer. therefore, i haven't been able to update to the newest versions, get the new super cool emoji, or connect to smart switch.
Solution: Since you mentioned that your PC did not recognize your device when you plug in, make sure that it's in the correct function, Media device (MTP), also try to plug it in other USB port. In some cases, other ports can't recognize other device except flash drive and other peripherals. Then see if there's progress, if it will recognize your device, then always use that port every time. And make sure that your device is not rooted.
If you are still unable to update, try rebooting your device by press and holding the Power key and Volume down key for 7 to 10 seconds. Then wait until it goes back to the Home screen then manually download the update again. If issue still remained, then try to check your settings if the 'Developer Option' is enabled, this is one way to recognize your device when you plug it in your PC. If not, then follow this steps to enable the Developers Option:
Go to Settings

Tap About phone

Swipe down and locate 'Build number'

Once located, tap it 7-10 times until a confirmation message pop-up that developers option is enabled

Tap Back button

Tap Developers Options

Enable USB debugging
Then, unplug and replug your device to your PC and see if it recognize your device. If not, then you might call your service provider if the updates are ready to download.
Samsung Galaxy S6 stuck in Lollipop version
Problem: Until now I am using the Lollipop version with my galaxy s6. I want to update to the latest version but I have no idea how am I going to do that. I already research the possible ways on the web but I want to have more suggestions as possible just to be safe. Thnx!
Solution: There are two suggestions I can provide for you, OTA and ODIN. The easiest is the OTA, you will receive a notification that a new update is already available, you can just tap it and device will download on it's own or to manually download it through Settings > About phone > Software updates.
If you like complex procedure, then use ODIN, this is mostly used by professionals and to others who has knowledge using this program or 'experienced' people. Using ODIN, it will require you to have a PC and download all necessary softwares to flash your device. A mistake though can lead to major disaster, it's highly unlikely the best option but effective.
Connect with us
We are always open to your problems, questions and suggestions, so feel free to contact us by filling up this form. This is a free service we offer and we won't charge you a penny for it. But please note that we receive hundreds of emails every day and it's impossible for us to respond to every single one of them. But rest assured we read every message we receive. For those whom we've helped, please spread the word by sharing our posts to your friends or by simply liking our Facebook and Google+ page or follow us on Twitter.