"Hi, my Samsung Galaxy S6 Edge (#Samsung #GalaxyS6Edge) turned off all of the sudden. It's not turning on and refuses to charge."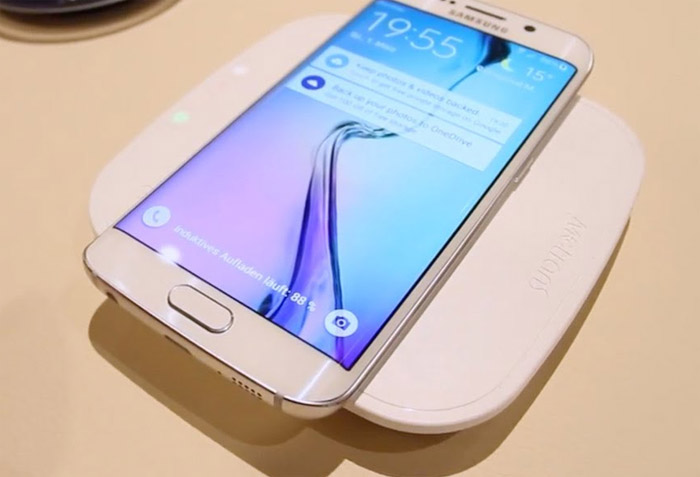 That's just one of the emails we receive from our readers complaining about power and charging issues. There are several factors that may led to the problem that's why it's very important for the owner to do basic troubleshooting in case this issue occurs.
Here are some of the problems I addressed in this article. Read on to learn more about them and how to tackle them in case you'll encounter one in the future.
If you have other problems, you may contact us directly by filling up this form. Or, you may visit our S6 Edge troubleshooting page where we list down every problem we address each week. If you prefer the former, make sure you provide all necessary details about the problem.
---
S6 Edge charges with laptop but only for 2 minutes, won't charge via OEM power adapter
Problem: My phone will only charge with my laptop but only for a couple of minutes and when i put it on the outlet it wont charge or say its charging. At one point I put it on the outlet charger and it says that it needs to charge but when i unplug it, it says its charging ,…so i just restarted it and it wont even charge.
Troubleshooting: First off, troubleshoot the device using the original charger and USB cable. Then follow this troubleshooting procedure…
Turn off your device and plug it in. If it charges, it means some apps or a firmware glitch may have been causing the problem. Since the phone charges if turned on, try booting the device in safe mode and try charging again. If it still charges, then the problem is with third-party apps and services. At this point, since we don't now for sure what's causing it, then backup your data and do the master reset.
If the phone won't charge even if it's turned off, try using a different USB cable and/or charger. You may try reading this post as there are problems I addressed in it that's similar to what you have: How to fix a Samsung Galaxy S6 Edge that's not charging.
If all else fails, then you need assistance from a technician.
S6 Edge Red LED light is lit but the phone won't turn on
Problem: The red light to describe its charging is on so I know it has battery but the phone won't turn on like the screen's fried. I might let it die and see if that fixes this but help me out if you can.
Troubleshooting: It seems to me like something happened to the phone prior to this problem and the fact that you said that the screen is fried proves it.
But assuming that this problem occurred out of the blue without apparent reason, then it's more likely a system crash. In this case, all you need to do is press and hold the Volume Down and the Power buttons for 10 to 15 seconds to reboot the device.
S6 Edge turned off while in pocket, won't turn on nor charge
Problem: It turned off in the middle of a call while it was in my pocket and now it won't charge or turn on. Nothing happens when plugged into a cable but my wireless charger does light up when I place the phone on it.
Troubleshooting: This problem might be a minor system crash or a serious hardware issue. Since you didn't mention any details about what happened prior to the problem, I will assume it only happened out of the blue without any apparent cause. So the first thing you have to do is try to force reboot the phone by pressing and holding the Volume Down and Power buttons. Then, try to boot in safe mode and recovery mode.
These procedures are necessary to find out if the phone can still power up all its hardware components. If not, then it's time you had it checked by a technician.
S6 Edge was working normally but turned off and refused to charge
Problem: My phone was running normally but suddenly its turned off and it was showing charging sign with no charge. So I kept it for charging for about 20 minutes but there was no effect. So what should I do now? I also tried that odin mode but of no use. Please help me out.
Troubleshooting: Why would you boot the phone in Odin mode when the problem was it wasn't charging? If this problem occurred after installing third-party firmware or custom ROMs, then I suggest you flash the stock firmware back.
Secondly, if you were using a third-party charger, then use the original one instead. The S6 Edge needs a power adapter that gives out at least, 2 Amperes of current to charge normally. Anything lower than that will result to slow charging or not charging at all.
Third, if the problem just happened without apparent cause, then try doing the force reboot; press and hold the Volume Down and Power keys together for 10 to 15 seconds.
Lastly, if all else fails, seek help from a technician.
S6 Edge stopped fast-charging even with new charger
Problem: About a week ago my phone stopped charging fast, so I thought it was the charger itself and bought a new charger. It still takes a very long time to fully charge, I've tried every charger I could find, nothing… I need help!! What should I do?
Troubleshooting: Try booting your phone in safe mode, plug the phone to charge and don't turn the screen on. If it still won't fast-charge, then try turning it off while being charged. If the problem remained, you have no other choice but to reset the phone to factory defaults and try again.
Fast charging isn't like any other features in your phone that have On/Off switch. All you need is the original charger capable of adaptive fast charging and hope the device fast-charges if plugged in. So, if the problem wasn't fixed after the reset, it's time you sent it in for checkup and repair.
S6 Edge hung while charging, red LED light still on
Problem: My phone hung while I was charging it, then I unplug it so that the battery would drain fast because I already encounter a problem with my phone last month and that's what I did. But this time the red light indicator is still on, meaning the battery was still full but it only have 20% when I left it. what will I do now? Please help me. Thank you.
Solution: First off, the red light doesn't mean the battery is fully-charged but green light.
Now, about your problem, it's obviously a system crash issue and you don't need to wait for it to drain the battery completely. Just press and hold the Volume Down and Power buttons together for 10 to 15 seconds to force reboot the device. After that, it should work properly.
S6 Edge screen keeps flashing while charging, charges on and off
Problem: Wouldn't charge up while turned on screen kept flashing and repeating a noise as if it kept going on off charge then now won't charge and it shows the lightening bolt but nothing happens.
Troubleshooting: If you were charging wirelessly, make sure the phone is properly set atop the pad. If wired, check the USB port to make sure the connection isn't loose.
S6 Edge randomly reboots while owner plays a specific app
Problem: While playing Game of War (GOW) the phone will randomly reboot itself, causing tons of problems in my game, including major power loss. This can happen dozens of times a day. This is the only app it happens to. I have uninstalled and reinstalled the app already, and reset my phone once as well. 
Answer: If this issue occurs only while you're using that app, then it's an issue with the game app you're playing with. Try to check if there's an available update for it, if not, then there's nothing much you can do about it except report the issue to the developer.
Edge screen cracked after being dropped
Problem: I was not eligible for an upgrade and my Note 4 that I had just got in October died. So, I paid full price for the Galaxy S6 Edge at Best Buy about a month ago. They told me there was no case they had to fit or protect the phone. So I got one on Amazon. Well not even 2 weeks after purchasing an almost 900-dollar phone with insurance. I was taking a picture and dropped it from my knee to the ground, well the "edge" cracked!  Best Buy said I have to give them another 200 for the insurance premium!  And the phone has been glitching since I bought it! Best Buy says they will only send me a refurbished even if I pay the 200! This is not right! That's a lot of money!  And these edges are vulnerable! Do you have any suggestions? Have A Blessed Day, Mia.
Answer: Hi Mia. I am very sorry to hear about your phone but seriously, there's nothing we can do about this issue. The retailer where you bought your phone from has it's own policies when it comes to this kind of problem.
As to the edge screen, well, it's glass and it's supposed to be vulnerable but having seen a lot of drop-test videos, a drop from a couple of feet high is unlikely to break or crack the screen. But the thing is, it's a physical damage and not covered by warranty and it looks like you already consulted with Best Buy representatives and already got their answer.
Connect with us
We are always open to your problems, questions and suggestions, so feel free to contact us by filling up this form. This is a free service we offer and we won't charge you a penny for it. But please note that we receive hundreds of emails every day and it's impossible for us to respond to every single one of them. But rest assured we read every message we receive. For those whom we've helped, please spread the word by sharing our posts to your friends or by simply liking our Facebook and Google+ page or follow us on Twitter.