Samsung Galaxy Note 7's 3500mAh battery is enough to power it up with all its features turned on for several hours. But what would you do if you found out that it won't charge?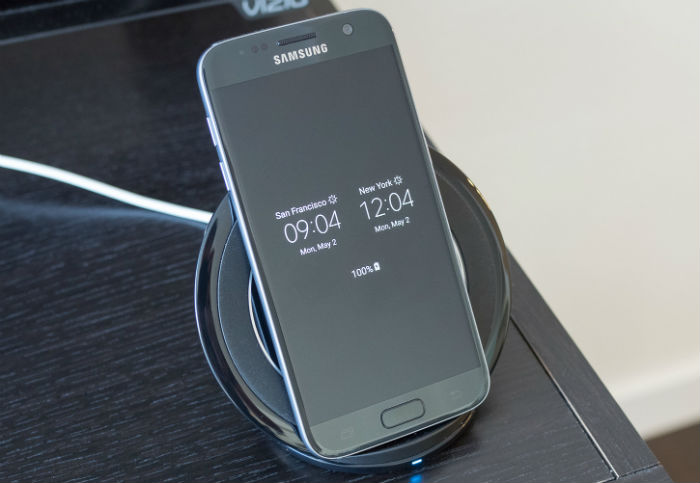 Charging problems are among the most common power-related issues reported by smartphone users. In fact, we already received hundreds, if not thousands, of complaints from our readers requesting assistance since 2012 when we first started supporting flagship devices.
In other words, charging issues are widespread and may happen to any phone regardless of their brands and models. And now that manufacturers are integrating wireless charging and other features, we are already expecting that complaints regarding the problem will be doubled.
There was a time that when you say "to charge," it simply means to plug the cable to the phone and the charger to the power source. But charging nowadays could mean a lot of things. That's why the scope of this problem became bigger and bigger as it now covers wireless charging and quick charging.
Let's try to look into the possibility that one day, your Galaxy Note 7 may not charge properly or won't charge at all. If this happens, what would you do to fix the problem or work around it?
But before we jump into our troubleshooting, for our readers who have other issues with their device, make sure you visit our Note 7 troubleshooting page for we list down every solution, troubleshooting guide, tip, tutorial, etc. that we publish on our site in there. If you need more assistance, however, you can always reach out to us by completing our Android issues questionnaire.
Troubleshooting Galaxy Note 7 that won't charge
This troubleshooting guide will be focused more on the more on the wired charging since the phone doesn't come with a wireless charging pad. But please note that both wired and wireless charging follow the same charging principle and the difference is in the conduction of electricity or in the case of the wireless charging, induction.
Step 1: Verify you're using the original accessories
The reason why manufacturers always include chargers and cables in the box together with the main unit is because these things are designed to work flawlessly with it. While many third-party accessories offer the same specs as with the OEM, we really can't rely on them. After all, they are sold for profit as well.
Samsung, on the other hand, is more focused on how to sell its products and quality is the most effective marketing strategy. That's why you can always count on OEM accessories to work without a hitch.
So, when you plug your phone to charge and it doesn't respond or charges very slowly, just make sure you're using the original power adapter and cable.
Step 2: Reboot your phone
There are times when the phone just becomes unresponsive for some reason and won't charge once you plug the cable. Rebooting it may address the issue immediately but aside from that, it is also one way to find out if the system crashed. If it did, then the phone won't respond if you hold the Power key. So, in this case, you need to force restart your device by pressing and holding the Volume Down button and the Power key for 10 seconds. Assuming the device still has enough battery left, it should reboot as the procedure is hardwired.
Step 3: Check the cable, charger and the ports
In case the phone is brand new and doesn't charge out of the box, you are not required to do some troubleshooting because a brand new phone should work without any problems out of the box. In this case, it doesn't. So, you need to bring it back to the store and have it replaced. Either your provider will give you a new unit or a working charger. Everything depends on your agreement but if only the charger is replaced, test it before leaving.
However, if the phone worked since day 1 and suddenly it refuses to charge, then check the USB cable and its connectors, the charger and its port and the phone's charging port itself. As to the cable, run your finger from end to end to see if you can feel a breakage or something unusual.
The charger or the power adapter can be damaged if it gets in contact with water, so verify there's no liquid damage. Also, look into its port and see if there are bent pints, lint or signs of corrosion. When it comes to lints, dirts and corrosion, you can get rid of them by using a Q tip soaked in alcohol or a blast of compressed air. For bent pins, you can actually straighten them out using a pair of tweezers or simply a toothpick.
You also need to check the phone's charging port for the same things. Anything that blocks the cable's connectors from making power contact should be the cause of the problem.
Step 4: Request a replacement
It's futile to continue troubleshooting a brand new Galaxy Note 7 that won't charge out of the box. So, after doing the steps above and the problem persists, don't trouble yourself too much, although I understand that some users may prefer not to go back to the store; some may need to travel several miles while others don't have much time to spend explaining what the problem is.
But then again, you spent several hundred dollars for this phone that, if it doesn't charge, is nothing more than a paperweight on your table.
Other Charging Issues & Workarounds
If the phone heats up while charging, disconnect the charger immediately and turn the device off. There was a case in China wherein the device (yes, a Note 7 unit) allegedly exploded while charging. In this case, return the phone to the store as soon as you can and request a replacement.

If the screen flickers, changes color or blacks out while being charged, remove the charger and reboot the phone and then try to charge it again. In case the issue is still happening after that, reset the phone and then continue observing it. If the problem remained, return the device and request a replacement.

In case you can see smoke while charging, remove the charger and send the phone in for repair immediately. Do not re-charge the phone to find out if the phone would appear again.
CONNECT WITH US
We are always open to your problems, questions and suggestions, so feel free to contact us by filling up this form. This is a free service we offer and we won't charge you a penny for it. But please note that we receive hundreds of emails every day and it's impossible for us to respond to every single one of them. But rest assured we read every message we receive. For those whom we've helped, please spread the word by sharing our posts to your friends or by simply liking our Facebook and Google+ page or follow us on Twitter.