Power is what makes your HTC 10 useful that's why the manufacturer built this device with a huge 3,000mAh battery so it can last all throughout the day before requiring the owner to plug it in to charge. But what would you do if your HTC 10 won't charge or won't even respond when plugged in?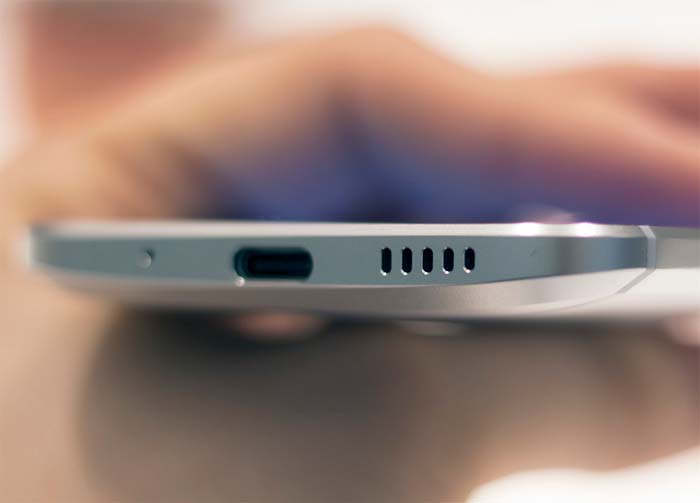 In this post, I will guide you on how to troubleshoot an HTC 10 smartphone that's not charging or won't respond when connected to a charger. So, if you are currently having this problem, continue reading to learn the steps to rule out possibilities to discover what the problem with your phone really is.
Now, let's go to the steps on how to troubleshoot an HTC 10 that's not charging…
How To Fix HTC 10 Wont Charge And Other Charging Issues
Step 1: Verify it isn't just a system crash issue
The firmware plays a big role in the charging process. Without it, the phone won't charge. Therefore, the first thing you should look into if your new HTC 10 isn't responding when you plug it in is the firmware and in this case, verify that it isn't just a system crash issue.
When the system crashes, the phone becomes unresponsive and some of its components won't respond, too. More often, the screen remains black, LED notifications won't light up and sounds won't play. All these symptoms give you an impression that your phone has itself off and won't turn on and charge when in fact, it just became unresponsive.
So, the first thing you have to do before doing any of the procedures below is to press and hold the Volume Up and Power keys together for 10 seconds. As long as there is enough battery left to power all its components, the phone will reboot. When this happens, you can now charge it without any issues because in the first place, it wasn't a charging issue.
Step 2: Troubleshoot your charger
Let's assume that you already verified it wasn't a system crash issue and that your phone still won't respond when plugged in, the next thing that you should do is to check the charger. You must be using the power adapter that came with it, otherwise, it might be the issue here.
It is actually easier to find out if the charger has a problem by using a different charger. If your phone responds to it, then the original one might have been damaged. In this case, you need to buy a new one.
You may also try to charge a different device using the charger of your HTC 10 to find out if it works with other devices because if so, then it might be your phone that has a problem.
Step 3: Inspect the USB cable used for charging
After doing the first two steps and your HTC 10 is still not charging, you should check the USB cable you're using. Remember that it's the only thing that bridges the charger and your phone. If it has some kind of a break, then the issue will still appear as a charger problem.
In case you're using a different USB cable especially if it's a third-party one that didn't come with the device, you need to double-check the integrity of the cable because the original charger supports Qualcomm Quick Charge 3.0 that may produce 9 to 12 volts of charge and not just the standard 5V. If possible, use the original cable.
Step 4: Troubleshooting the USB or utility port
If you reach this step, then your phone is still not charging. You've already checked both the charger and the cable and if you're satisfied that they aren't the problem, then you should check the USB or utility port of your device. Small debris, lint and corrosion will prevent charging so if you see something that doesn't belong in the port, take it out.
Also, plug the cable in and hold the phone at a certain angle to see if it responds somehow because if so, it's loose connection and might be fixed by a new USB cable. If not, you can have the phone checked by a technician to see if he can do something to improve the connection in the USB port.
Step 5: If the phone is still power on, consider doing the master reset
In the first step, I told you how important firmware is in the charging process that why you need to verify the system didn't crash. But to rule out the possibility of a firmware issue, you need to do the master reset to bring the phone back to its default settings. Charging issues can also be caused by corrupt data and only the reset can delete them. At the same time, this procedure will wipe out every bit of personal information in your phone in preparation for a tech visit. Here's how you do the master reset on HTC 10:
If the phone is still on, turn it OFF
Press and hold the Volume Down button.
Press and hold the Power key and when the phone vibrates, release it.
Continue holding the Volume Down button.
When a black screen with red and blue line of texts appears, release the Volume Down key.
Press the Volume Down button to highlight the option "reboot to bootloader" and press the Power key to confirm it.
When the white screen with colored texts appears, press the Volume Down button to highlight the option "BOOT TO RECOVERY MODE" and press the Power key to select it.
The screen will display the white HTC screen and will turn black. A few moments later, another black screen with red and blue texts will appear.
Press the Volume Down key to highlight "wipe data/factory reset" and press the Power key to choose it.
In the next screen, press the Volume Down button again to choose "Yes — delete all user data" option and confirm it with the Power key.
Wait until the device finishes the reset and choose "reboot system now" to restart your phone.
Step 6: Send your phone in for further checkup and/or repair
If you've done everything and your HTC 10 still won't charge, then you need help from a technician who can do further tests and troubleshooting procedures. At this point, there's not much you can do for your device. Try to negotiate with your provider to have the device replaced with a new one.