The new #Google #Pixel is one of the most impressive devices in the market today and while many are pleased with its specs and features, it's not perfect. You may be able to encounter problems along the way and some of them will certainly be more complex to fix.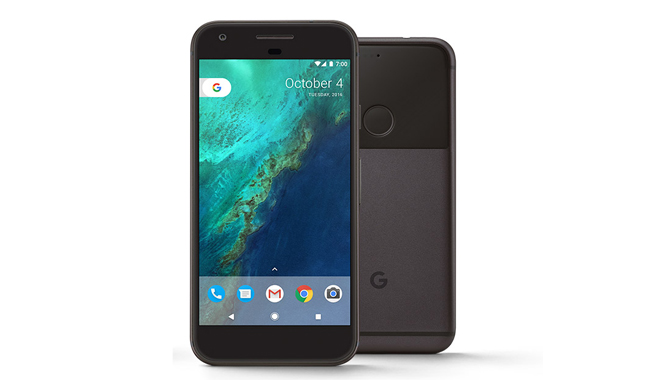 Power-related issues like not charging and being unresponsive with a black screen are among the most common problems reported by some owners. Since we started supporting devices, these are the kinds of issues that we keep receiving from our readers. That's why we always make it a point to address this problem every time we start supporting new devices.
If you have this problem, then read on as the troubleshooting guide we use here maybe helpful to you. While we are certain that the steps we used here are safe, things can happen any time so please proceed at your own risk.
Troubleshooting Google Pixel that won't turn on
If a smartphone won't turn on, there's always a possibility that the problem is with the hardware but we wouldn't know for sure if that's really the problem without doing some troubleshooting procedures. Needless to say, you have to rule out other possibilities to come up with an idea on what's really causing the issue. With all that being said, there following are the steps you need to do:
Step 1: Make sure the firmware didn't crash
System crashes are often the common cause of some hardware-related problems like not charging and not powering on that's why you need to verify that. While the Google Pixel doesn't have a removable battery, you can still force it to reboot to rule out the possibility that the reason it won't turn on is because of a frozen system.
Just press and hold the Power key for 10 seconds and the phone should reboot provided it has enough battery left and that the problem isn't caused by liquid or physical damage. If the phone turns on, then problem solved, otherwise, you must continue troubleshooting your device.
Step 2: Plug the charger to a power source and connect your phone
This step will tell you if there's a problem with your phone's hardware or its battery. Plugging the charger in and connecting it to a power source will normally show the charging signs. But if there's a problem with one of the components, the device may not charge let alone show the usual charging signs.
If the charging signs show, let the device charge for at least 10 minutes and then attempt to turn it on. More often than not, this kind of problem gets fixed at this point. However, if the device charges but still won't turn on, then try to do the forced reboot procedure while it's plugged in as there's a chance that the firmware crashed and the battery got drained completely.
Step 3: Attempt to power up your Pixel in safe mode
There's a possibility that one or some of your apps is causing this problem. We need to rule this possibility out before we proceed with the next step. To do this, you need to power up your Google Pixel in safe mode or, at least, try.
Press and hold the Power button until the Google logo appears on screen then release. Allow several seconds for the logo to appear.
With Google logo still on screen, press and hold the Volume down button.
Continue to hold the Volume down button until "Safe mode" appears in the lower-left of the unlock screen then release. This may take up to 30 seconds.
If your phone successfully powers up in safe mode, then we can fix this problem without any help from a technician. In this case, we just have to find the app or group of apps that is causing the problem and uninstall it. Here's how you uninstall an app on the Pixel:
From the Home screen, swipe up the Arrow icon (located at the bottom) to view the Apps List.
Navigate to Settings, then Apps.
Locate then select the appropriate app. If system apps aren't visible, tap the Menu icon (located in the upper-right) > Show system.
Tap Force stop.
Tap OK.
Tap Storage.
Tap Clear Data. This option may not be available for some apps especially for pre-installed ones. Resetting an app or clearing data storage may delete saved info within the app (e.g., calendar events may be lost).
Tap OK.
Remember that at this point, we've already successfully powered up the phone so the problem is already solved. However, if the phone won't boot up in safe mode, we need to continue troubleshooting.
Step 4: Try to boot your phone into the Recovery Mode
Booting your Pixel into the recovery mode will sort of disable the Android interface and run the phone on its barebones. If it's a firmware issue that caused the phone to not power up, then it should be able to boot up in Recovery Mode. Here's how you start it up in this mode:
If your device is on, turn it off.
Press and hold the Volume down button. While holding Volume down, press and hold the Power button until the phone turns on. You'll see the word "Start" with an arrow around it.
Press the Volume down button until you highlight "Recovery mode."
Press the Power button to start recovery mode. You'll see an image of an Android robot with an exclamation mark (you may also see "No command").
If successful, you may want to proceed with the master reset to bring the phone back to its original configuration or settings that work.
Press and hold the Power button. While holding Power, press the Volume up button once. Then release the Power button.
If "Wipe data/factory reset" isn't highlighted, press the Volume down button until it is. Then press the Power button to select it.
Press the Volume down button until you highlight "Yes" (or "Yes – delete all user data"). Then press the Power button to select it.
After the reset is complete, press the Power button to select "Reboot system now."
When you're done, restore your data.
If your Pixel phone is still not turning one after this procedure, then you have no other option but to seek assistance.
Step 5: Send the phone in for checkup, repair and/or replacement
As far as troubleshooting a brand new phone is concerned, this is as far as you go. If the problem persists beyond this point, then it's the prerogative of your provider or retailer to either replace the phone with a brand new one or be given a discount. Everything depends on how the technician sees the problem started. If the phone broke down due to physical or liquid damage, then it's not covered by warranty and you might be given some special privileges to get the same model or a different one.
But as to manufacturing defects, you don't have to worry about a thing as Google will surely replace it with a new one.