Does your Fire TV keeps restarting? There are various factors that can cause this particular issue such as a power problem, defective accessories, a software issue, or even a hardware problem. To fix this you will need to perform several troubleshooting steps.
The Ultimate Fix for Fire TV Keeps Restarting Errors
Amazon Fire TV is a video streaming device that allows you to access digital audio and video content from the internet on your HDMI TV. With a fast internet connection, you will be able to enjoy watching your favorite Netflix, Hulu, or HBO Max shows on your TV in Full HD or 4K resolution. There are currently five different models which are the Fire TV Stick 4K Max, Fire TV Stick 4K, Fire TV Stick, Fire TV Stick Lite, and the Fire TV Cube.
Why does my Amazon Fire TV Keeps Restarting?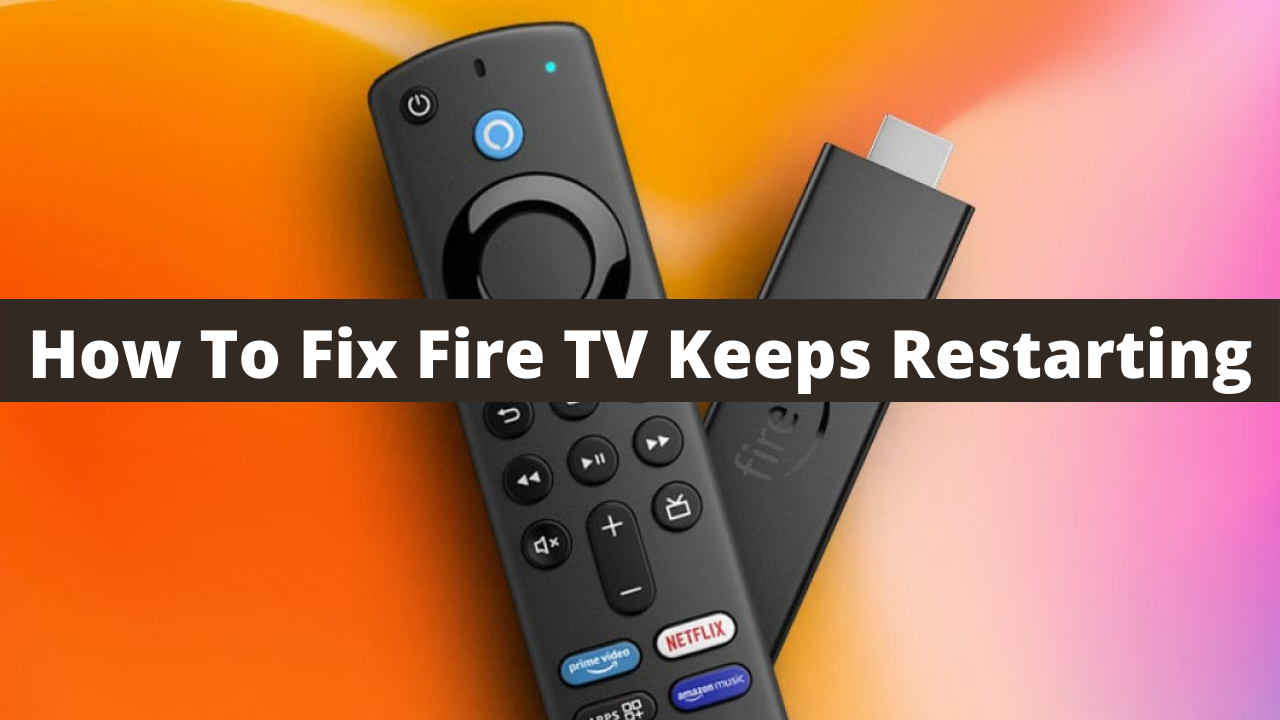 One issue that you might experience with your Fire Stick is when it keeps restarting. This can be a frustrating experience especially if you just want to relax and watch your favorite show on TV.
Overheating: Your Fire TV device may overheat due to high temperature, poor ventilation, or prolonged use. This can trigger a safety mechanism that shuts down the device to prevent damage.
Power issues: Your Fire TV device may have insufficient or unstable power supply due to faulty or loose cables, adapters, outlets, or surge protectors. This can cause the device to reboot randomly or fail to start properly.
Software issues: Your Fire TV device may have outdated, corrupted, or incompatible software or apps. This can cause various errors, conflicts, or bugs that affect the performance and functionality of the device.
Hardware issues: Your Fire TV device may have some physical damage or defects, such as cracked or broken parts, loose or dirty connections, or faulty components. This can interfere with the normal operation of the device and cause malfunctions.
Fire TV Restarting Randomly? Try These Solutions
Although this might seem like a big problem, the Fire Stick restarting issue can usually be fixed easily by following a few troubleshooting steps.
Here's what you need to do to fix Firestick keeps restarting problem.
Before beginning with the troubleshooting steps try performing these steps first.
Unplug your Fire Stick from your TV.
Turn off your TV then wait for a minute before turning it back on.
Plug your Fire Stick back in when the TV turn on and wait for it to connect.
Restart Fire TV Stick.
Solution 1: Check the power source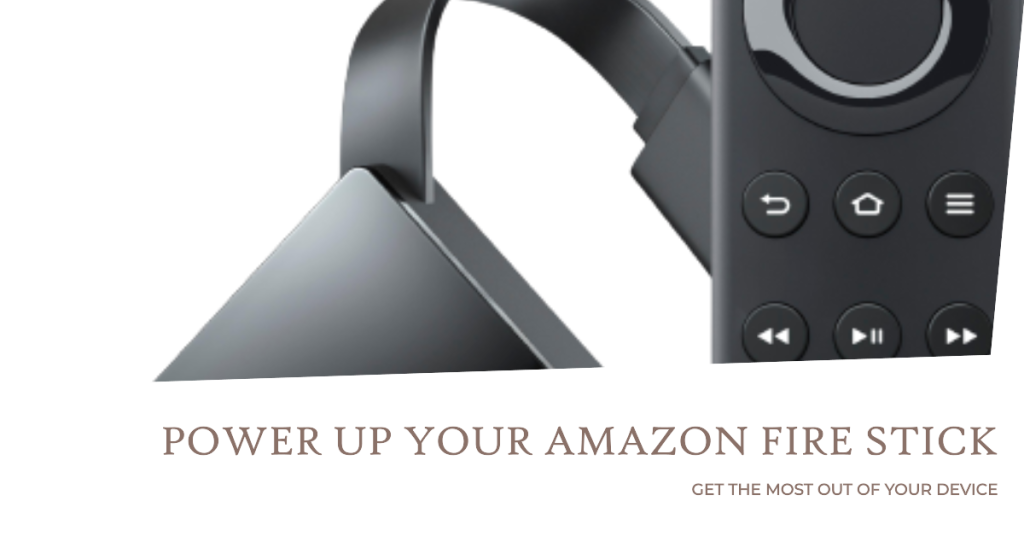 The first thing you will want to do is to make sure that your Amazon Fire TV Stick is getting a sufficient power supply. Since this device uses a USB port for its power supply most people will plug this to the USB port on their TV. This results in an inadequate power supply since USB ports on TVs can only support 500mA to 900mA of output current. Your Amazon Fire Stick will need at least 1A to 2A of current.
The best way to provide power to Amazon Fire Sticks is by using its included power adapter since this will provide enough power to the device.
Solution 2: Plug the power adapter directly to the power outlet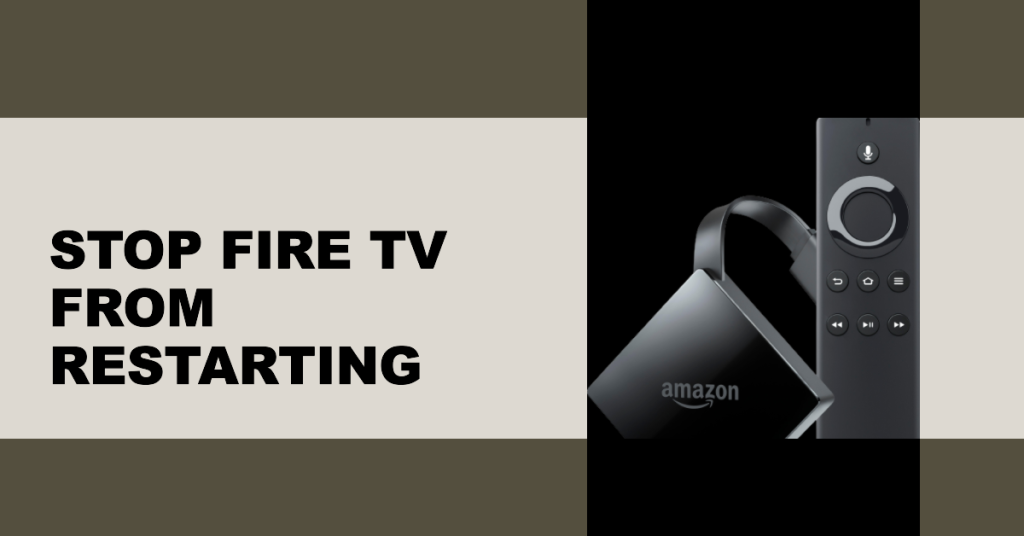 One of the reasons why your Fire TV keeps restarting is because you are plugging its power adapter to power extensions. There might be an issue with this extension cord which is making your Amazon Fire Stick restart.
Try plugging the power adapter directly to the power outlet then check if the device still keeps restarting.
Solution 3: Remove other HDMI connected devices on your TV
There's a possibility that other HDMI devices connected to your TV's HDMI ports is causing a conflict with the Amazon Fire TV Stick by interfering with its streaming signal causing it to restart randomly. Try disconnecting the other HDMI device connected to the HDMI ports of your TV then check if the issue still occurs.
Solution 4: Disable HDMI CEC feature on your TV
Did you know that your TV remove can control your Amazon Fire Stick ? This can be done if you have the HDMI CEC feature enabled on the Fire Stick. If this is enabled, then there's a possibility that you might be pressing a button on the TV remote that is making the Amazon Fire Stick restart. You should try turning off this feature. When turned off the only way you can control the Fire Stick is by using the Fire TV remote.
Disable HDMI CEC on Fire Stick
Go to Settings.
Select Display & Sounds.
Choose "HDMI CEC Device Control" and make sure it's switched OFF.
Solution 5: Update Fire TV Stick software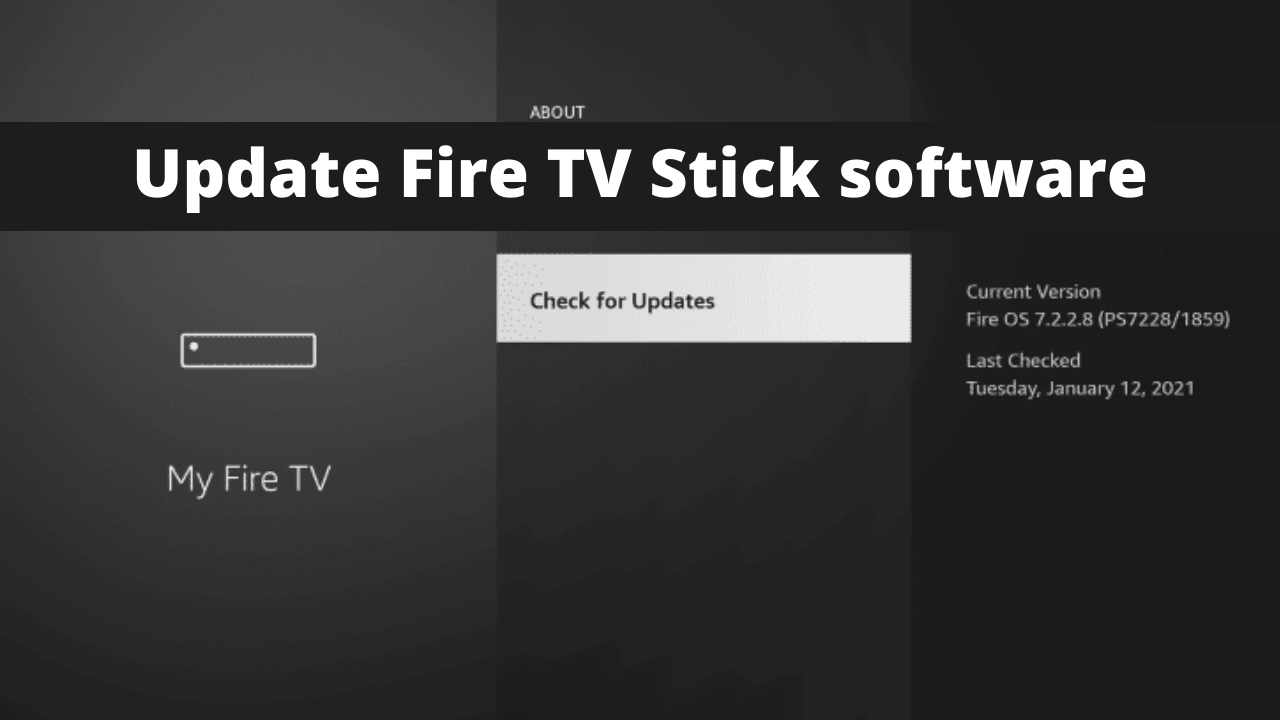 You should make sure that your Amazon Fire TV is running on the latest software. The latest updates will usually have several performance enhancements as well as bug fixes that could address the Firestick keeps restarting issue that you are experiencing.
Updating the Fire Stick software
Go to the Settings Menu on your Fire Stick.
Navigate to the My Fire TV tab
Select About.
Click on the "Check for system update" option.
If any new update is available it will be downloaded and installed.
Solution 6: Factory reset the Fire Stick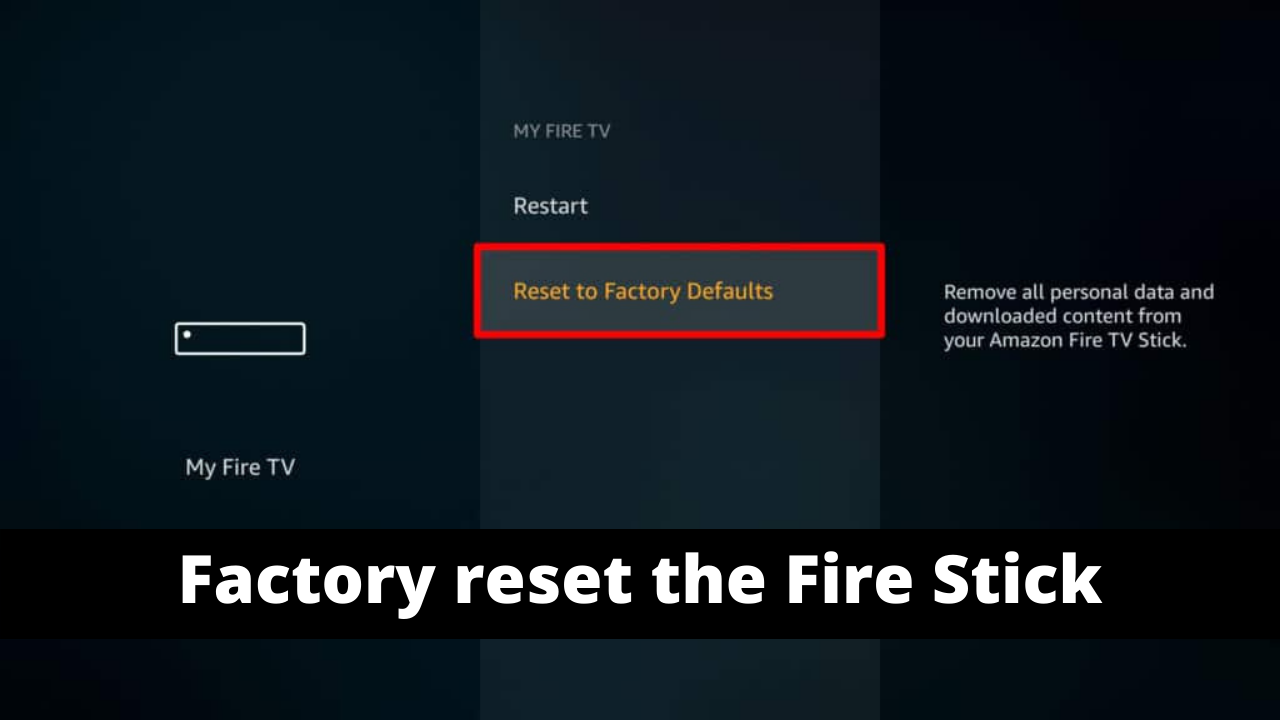 If the problem is caused by a corrupted data or software on your Fire TV Stick then the best way to fix this is to perform a factory reset. This will bring back the Fire TV Stick to its factory default settings. If you have several installed apps on the Fire Stick then they will be deleted during the hard reset process. You will need to download all the apps you have installed once the factory reset is complete.
Hard reset the Fire TV
Go to Fire TV Settings.
Select "My Fire TV"
Choose "Reset to Factory Defaults" and wait for your device to reset.
Other troubleshooting steps you can do to fix Fire Stick keeps restarting issue
You can do these additional troubleshooting steps if the initial steps we listed fails to fix the problem. These new steps will require you to purchase new accessories as the problem might be caused by damaged accessories.
Try using a new USB cable
There's a possibility that the micro USB cable that connects the Fire Stick directly to its power adapter is defective. It might already fit loosely on the USB ports of either the adapter or the device or it might already have some cut wires.
Try getting a brand new USB cable and check if this fixes the Firestick keeps restarting problem.
Try using a power adapter with a 2A rating
Sometimes, the adapter that came with your Fire Stick will not provide an adequate power supply to the device causing it to restart. Try getting a new adapter with a power output of at least 2A then check if the Firestick keeps restarting problem still occurs.
Try using a new HDMI cable
Another possible factor that can cause this problem is an issue with the HDMI connection. A faulty HDMI cable can usually cause signal or power related issues to occur on the Fire TV. The TV screen will suddenly appear black or the HDMI devices connected to your TV will send restart signals.
Try getting a new HDMI cable then check if the Firestick keeps restarting issue still occurs.
Replace the Firestick remote batteries
It's possible that a low battery power on the Firestick remote is causing this problem. Try swapping the old batteries with new ones then check if the problem still occurs.
Try using a new Firestick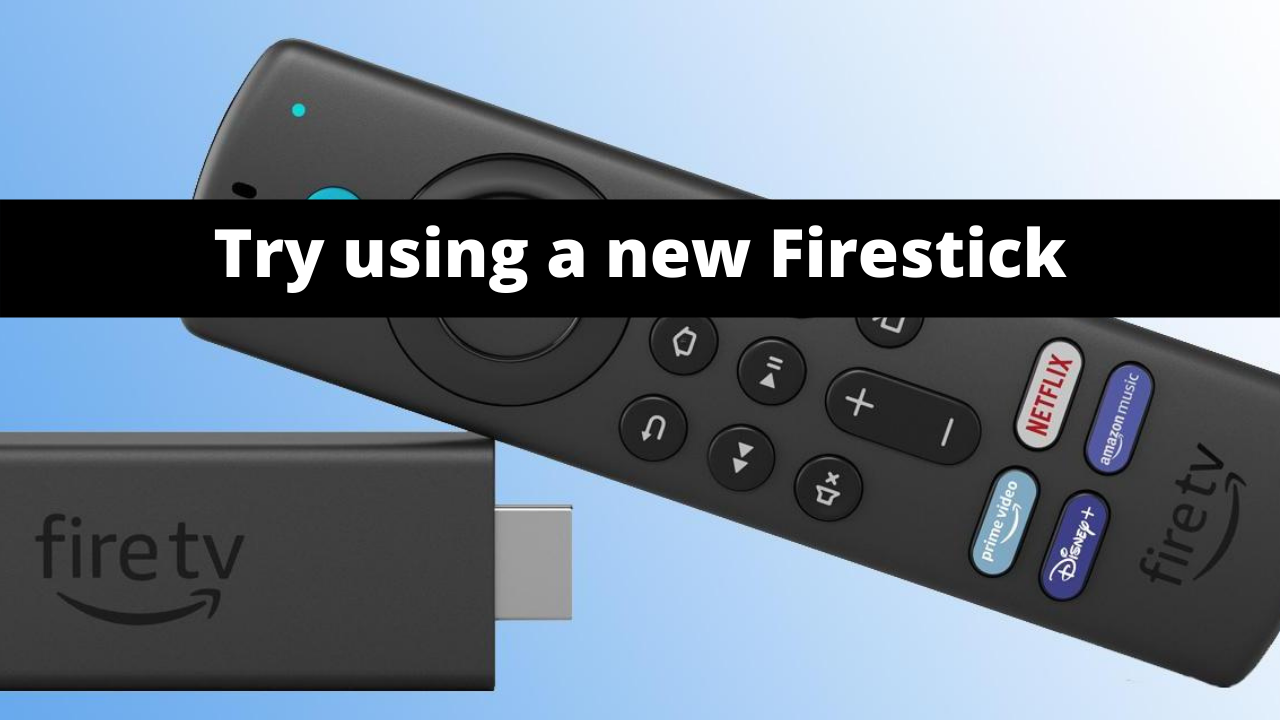 Sometimes the problem can already be caused by a defective Firestick. If this is the case then you should just get a new one then check if the problem still occurs.
Alternatively, if this is still covered by warranty then you can contact Amazon and have it replaced with a new one.
Feel free to visit our YouTube channel for additional support and troubleshooting guides on various devices