This post shows how to factory reset a Redmi Note 8 smartphone. Read on if you need help wiping all data and restoring all factory default settings on your Redmi Note device whenever a major system issue arises.
MIUI Factory Reset/Master Reset
A factory reset or master reset works by deleting all downloaded apps, saved data, and custom settings. It's like reformatting your device to restore all system defaults.
This reset is typically regarded among the last resorts when dealing with complex system issues in mobile devices. But the main downside is on permanent data loss. That said, backing up important files is recommended before instigating this reset.
Performing a factory reset in smartphones can be done through the settings menu or via Android recovery.
Depicted in this quick walkthrough is the former method with the Redmi Note 8 as the actual device. Here's how to master reset or factory reset a Redmi Note smartphone via settings menu.
Easy Steps to Factory Reset Redmi Note 8
Be sure to back up all your important files beforehand. You can back them up to your cloud account, to your computer or other external storage media.
1. To get started, access the main settings menu by tapping on the Settings icon from the Home or Apps screen. Just find the Gear-like figure and then tap on it to access all built-in features and services.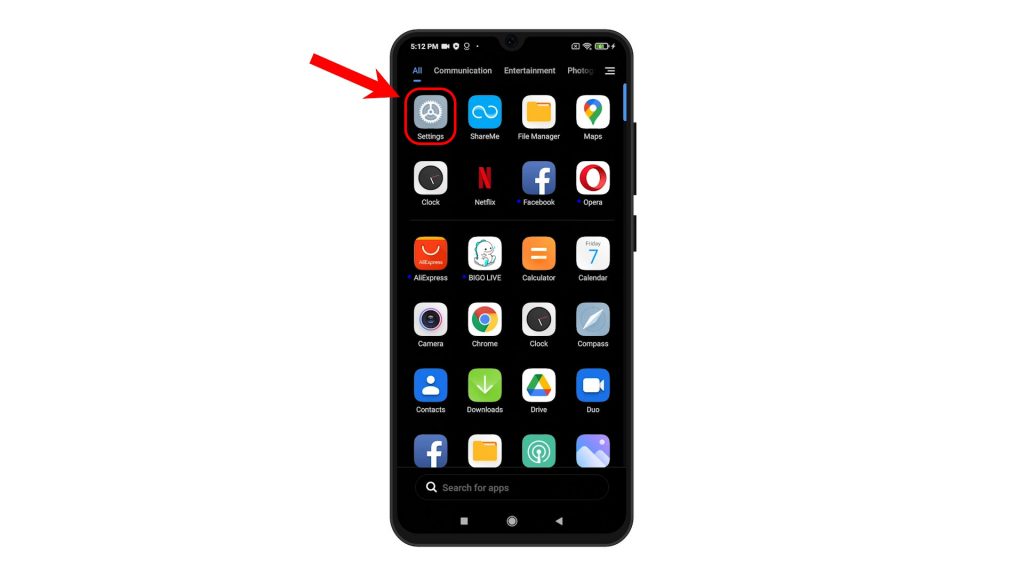 2. While on the main settings menu, tap About phone to proceed. More details about the phone including the current MIUI version, Android version, security patch level and other relevant information will populate the next display.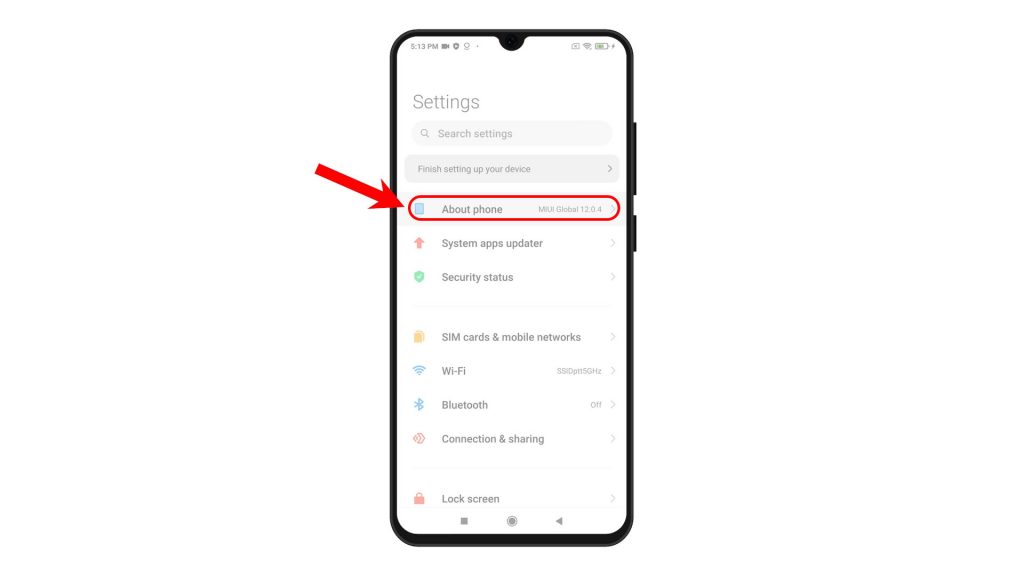 3. Scroll down to view more options. Then, tap Factory reset. Another window will launch, prompting necessary information about what this reset actually does on your device.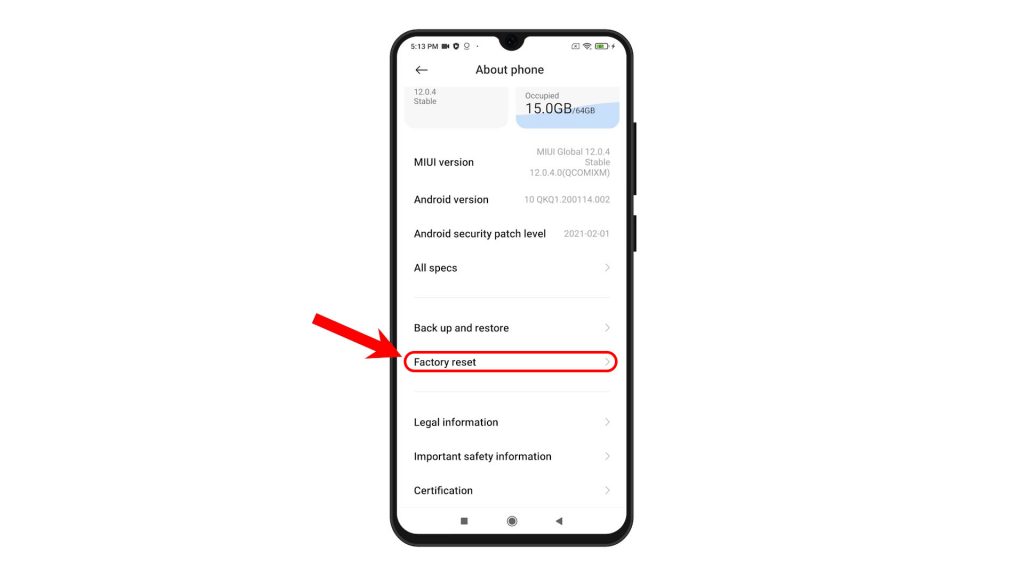 4. Read and review the information and then tap Erase all data at the bottom.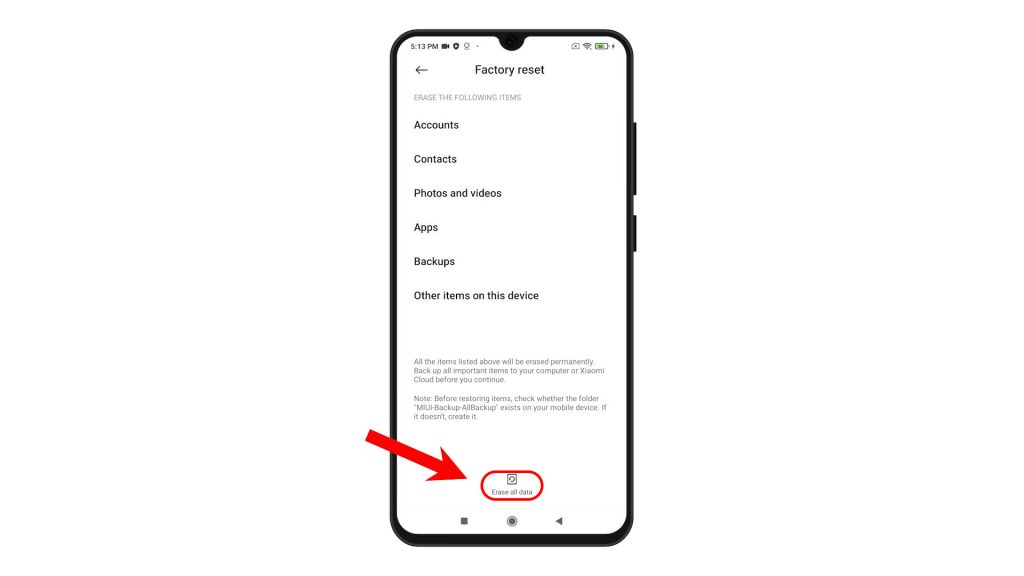 5. If prompted, choose whether you'd like to Back up items first or proceed with the factory reset right away. Just tap the button of your preferred option. To proceed with this demo, we will just choose Factory reset as an example.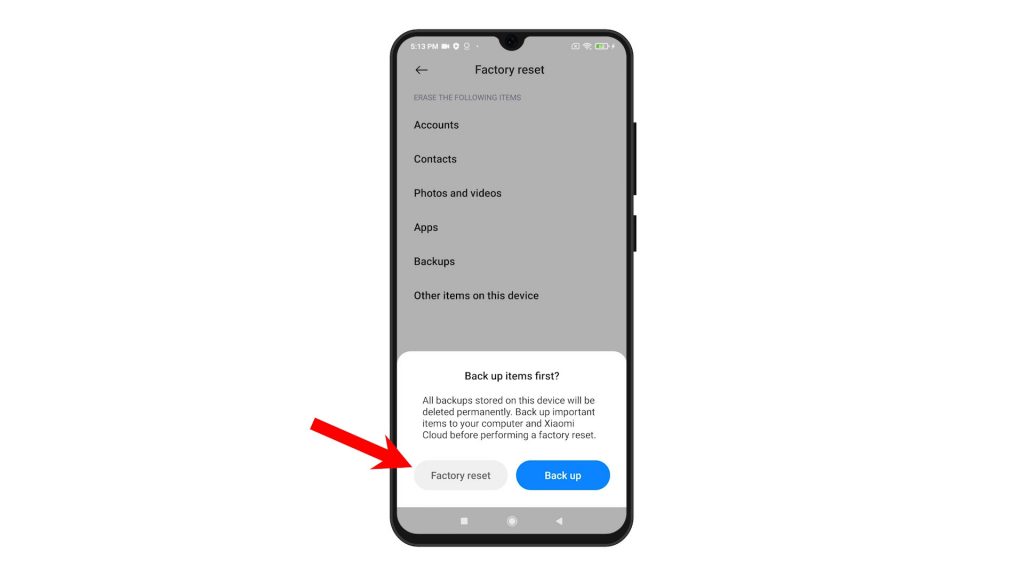 6. The final warning will appear. Read the final notes and then tap Next to continue.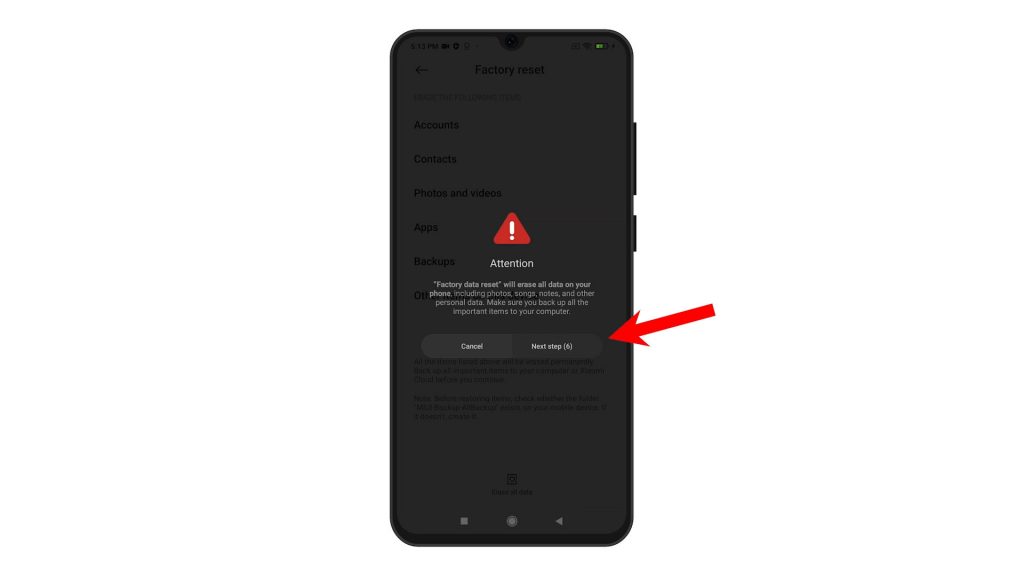 Follow the rest of the onscreen prompts until the phone is finished wiping all data. When the reset is completed, the phone reboots automatically.
Just wait for it to finish the entire boot-up sequence. After rebooting, it will be restored to its factory state. By then you can proceed with the initial setup and configure your device as new.
And that's how to perform a master reset or factory reset via settings menu on the Redmi Note 8 smartphone.
More Video Tutorials
To view more comprehensive tutorials and troubleshooting clips on different mobile phones and tablets, feel free to visit The Droid Guy channel on YouTube anytime.
You might also want to read: