There are several reasons why the Facebook app crashes on your Google Pixel 6. This could be caused by an outdated app version, corrupted data in the app, or an Android software glitch. To fix this you will need to perform several troubleshooting steps.
The Google Pixel 6 is one of the latest Pixel models released this year. It uses Google's very own Tensor chip which makes it easy to integrate AI into the device. Some of its best features include a 6.4 inch AMOLED display protected by Corning Gorilla Glass Victus, Google Tensor chipset, and a 4614 mAh battery just to name a few.
Why does Facebook keep crashing on my Pixel 6?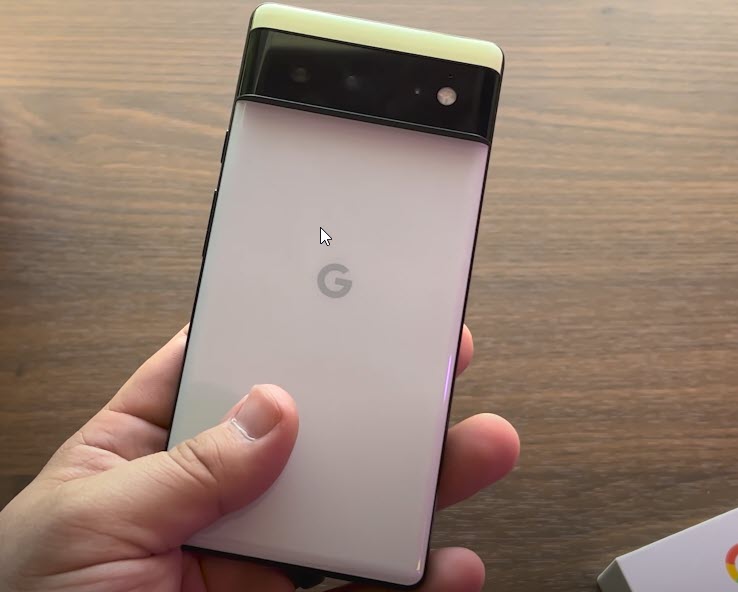 One problem that users might experience when using any third party application on their Google Pixel is when it keeps on crashing or freezing . This can be an annoying experience as you won't be able to use the app properly.
Some of the reasons why the Facebook app will crash is a bug present in the current version of the app, internet connectivity issues, outdated app version, or even corrupted cached data just to name a few.
Here's what you need to do to fix this.
Solution 1: Force close the Facebook app
The first thing you will want to do in this case is to force close the Facebook app. This will end all foreground and background processes of the app. Any errors that you encounter will disappear. This process won't delete any of your app data however if you have any unsaved data it will be removed.
Force close an app
Swipe up from the bottom of your home screen and hold your finger until you feel a small vibration.
Swipe up on the Facebook app.
Open Facebook again then try to check if the app crashing issue still occurs.
Solution 2: Perform a soft reset on your Google Pixel 6
A soft reset is usually performed on your Pixel 6 when a minor software glitch occurs such as when a particular app crashes.
This procedure will restart the operating system of the Pixel phone and reload all of its services. Your personal data, files, and apps will remain unchanged.
Soft reset
Push the Power button for a couple of seconds
When the power menu appears, tap on Power off option.
Wait for a few seconds then turn on your smartphone by pressing the Power key. This will restart the device.
When the phone restarts try to check if the Facebook crashing issue still occurs.
Solution 3: Clear the Facebook app cache and data on your Google Pixel 6
When you use the Facebook app it will usually store temporary data files to improve its user experience. This data however has the tendency of getting corrupted over time and will usually cause crashing issues to occur.
Take note that when you perform a clear data your app login credentials will be deleted. You will need to login again to your Facebook account after performing this procedure.
Clear cached data
From the Home screen, swipe up to view your apps.
Tap Settings > Apps > See all XX apps.
Tap on the Facebook app, then tap Storage & cache.
Choose to Clear cache.
Open the Facebook app after performing the clear cache procedure then check if it still crashes.
Solution 4: Update the Facebook app on your Google Pixel 6
If you are using an older version of the Facebook app then it's likely that this is what's causing the problem as it might have certain bugs that causes it to crash. An update to the app will usually remove any bugs present in the older version and introduce several new enhancements that can improve the user experience.
Before updating the app from the Google Play Store make sure that your phone is connected to a stable Wi-Fi connection.
Update apps
Open the Google Play Store app.
Tap Menu
Tap My apps & games
Tap Update all.
Once the Facebook app has been updates try to check if the same issue still occurs.
Solution 5: Perform an software update on your Google Pixel 6
One of the possible causes of this problem is a bug in the current operating system version your phone is using. If Google has already released an update that fixes this problem then you should download and install it.
Manually update your Google Pixel
From the Home screen, swipe up to view your apps.
Tap Settings > System > System update > Check for update.
If an update is available, follow the onscreen prompts to update to the latest software.
Try checking if the Facebook app is now working properly.
Solution 6: Uninstall then install the Facebook app
If the Facebook app installed in your phone is corrupted then this might be the reason why it keeps crashing or freezing. The best way to fix this is to uninstall the corrupted app then reinstall a fresh version from the Google Play Store.
From a Home screen, swipe up to display all apps.
Go to Settings Settings then Apps .
Tap See all 'xx' apps .
Locate then select the Facebook app.
Tap UNINSTALL .
Review the notification then tap OK to confirm.
Solution 7: Perform a factory reset on your Google Pixel 6
As a last resort you should consider doing a factory reset. This procedure will erase your phone data and bring it back to its original condition.
Before proceeding it is highly recommended that you backup your phone data.
Factory reset from settings
From the Home screen, swipe up to view your apps.
Tap Settings > System > Reset options > Erase all data (factory reset) > Erase all data.
If prompted, enter your PIN or Password.
Tap Erase all data. The device will reboot and begin resetting to factory settings.
After the reset has completed try checking if the apps crashing issue still occur.
Feel free to visit our YouTube channel for additional troubleshooting guides on various devices.