Just as we countdown to the beginning of the CES 2020 event and the wide range of products that it's expected to showcase, Diesel has just announced its newest Wear OS smartwatch, known as the Diesel On Fadelite. Diesel is not new to Wear OS smartwatches with the company launching the Diesel On back in 2017.
As for the features of the Diesel On Fadelite, the company is taking a big step away from its usual design philosophy, going for a more retro design. The highlight of this smartwatch is that it comes with a translucent casing, taking you back to the 90s. The company mentions that the watch features fading colors that change over time, thus explaining the name. The wearable will be available in a 43mm variant which makes it smaller than some of Diesel's previous smartwatches.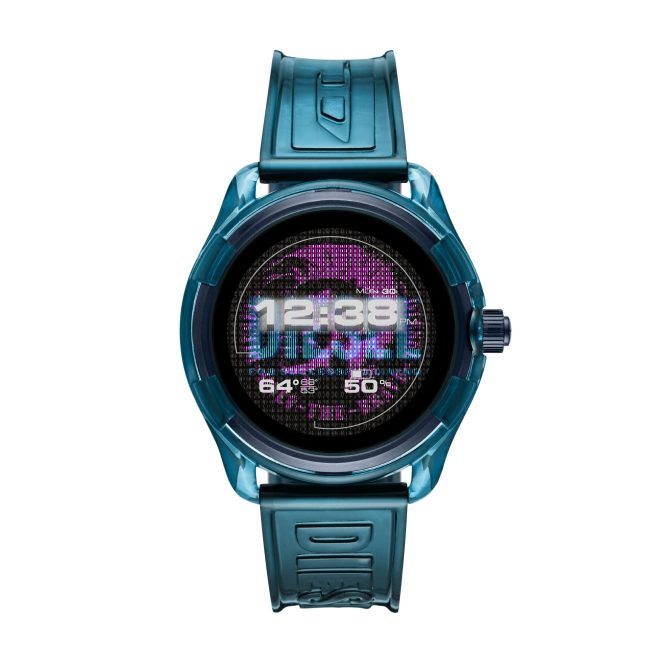 Diesel mentions that the watch is swim-proof, while it also features a dial that can help you navigate through the UI. This wearable runs on the Snapdragon Wear 3100 chipset and is packing NFC, heart rate tracking, as well as 512MB of RAM. Since Diesel has launched Wear OS devices with up to 1GB of RAM last year, it's a little surprising that the company decided with 512MB for this new model. The watch also supports Google Assistant out of the box, which is a standard feature among new Wear OS smartwatches.
The Fadelite will cost $275 and will sell through its retail stores as well as online on diesel.com starting March 2020. The watch will be sold in four fading color variants – Red to Black, Blue to Clear, Black to Clear, and Completely Clear. The company specifies that this smartwatch can be worn by both men and women. Diesel is owned by Fossil, which also has a bunch of Wear OS smartwatches to its name.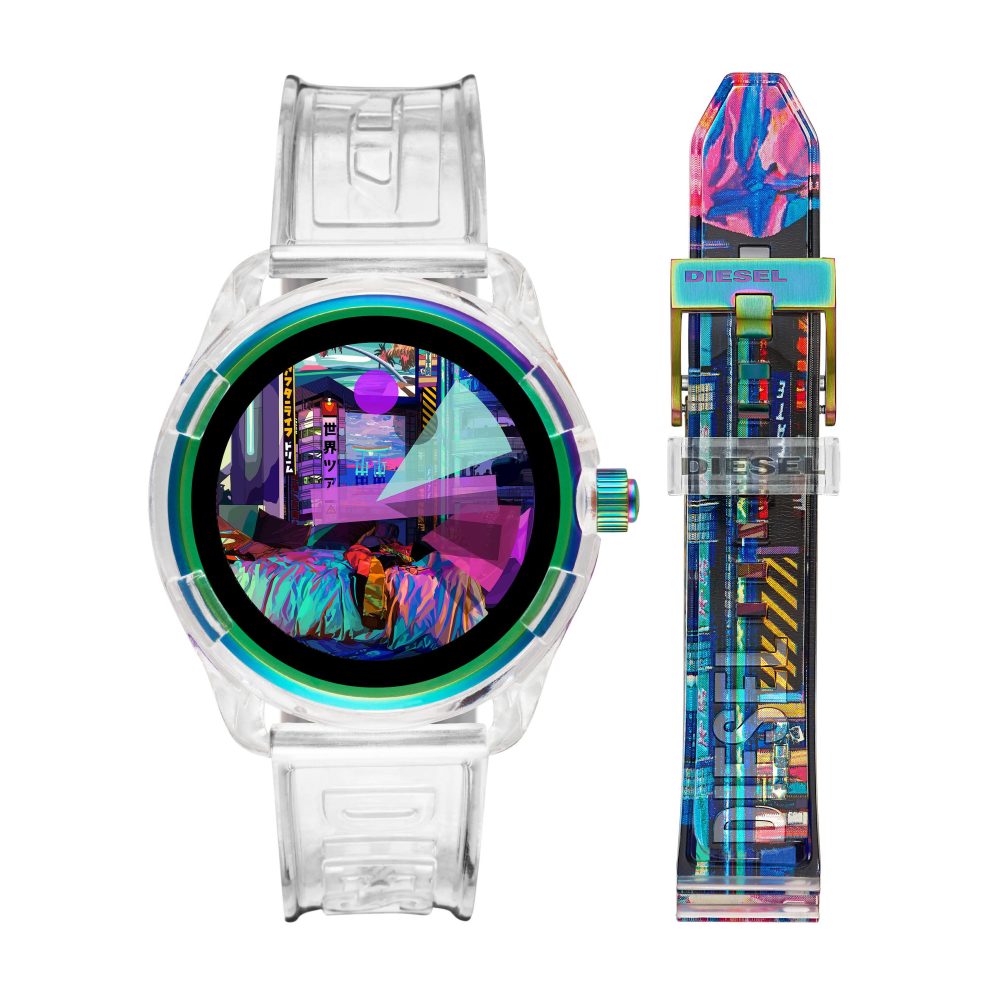 Source: Fossil