You might have created google form as a survey for your business with multiple choice questions or if you are a professor you have created google form quiz as an online quiz for your students and you want to know how to view all the responses and new responses from google form if it was the correct answer. There are several ways to view all the answers submitted to google form you have created. In this article we will be showing you the easy steps on how to view responses and get the answers you have been waiting.
Google Forms add-ons were introduced in October 2014, allowing third-party developers to add new capabilities to surveys, and Google Forms was upgraded in July 2017 to include several new features. Intelligent response validation detects text input in form fields, identifies what is written, and prompts the user to rectify the information if it is incorrectly entered.
Users can request file uploads from individuals outside of multi-option responses in a table, depending on their Google Drive file-sharing preferences. Users can make changes to their settings that effect all new forms, such as gathering email addresses automatically. All of the collaboration and sharing features of Docs, Sheets, Slides, Drawings, and Sites are available in Google Forms.
What is Google form response?
Google Forms is a survey management tool that is part of Google's free, web-based Google Docs Editors suite. , Google Sheets, Google Slides, Google Sites, Google Keep, Google Docs, and Google Drawings are also available as part of the service.
Only the web application version of Google Forms is accessible. People can develop and update surveys online for respondents while collaborating in real-time with other users. The inputs gathered can be imported into a Google sheets automatically.
Collaborate on questions in real time, much like you can with Google Docs, Sheets, and Slides. Then, without having to exchange various versions of the file, analyze the results together.
Set response validation rules with built-in intelligence. Check to see if email addresses are properly formatted or if numbers are within a certain range.
By embedding forms on your website or posting them on social media, you may easily share them with specific persons or a large audience.
View responses on Google forms
One of the simplest methods to view the responses or find the answers to your Google Forms is directly from the Google Forms you created.
Time Needed : 3 minutes
Viewing all the answers on Google forms
Open your Google Form from Google Drive.

This will let you open your Google form.


Click the Responses tab.

This will let you see the responses tab.


Check the Summary, Question, and Individual to find answers on google forms.

This let you check all the answers.

View responses in Google sheet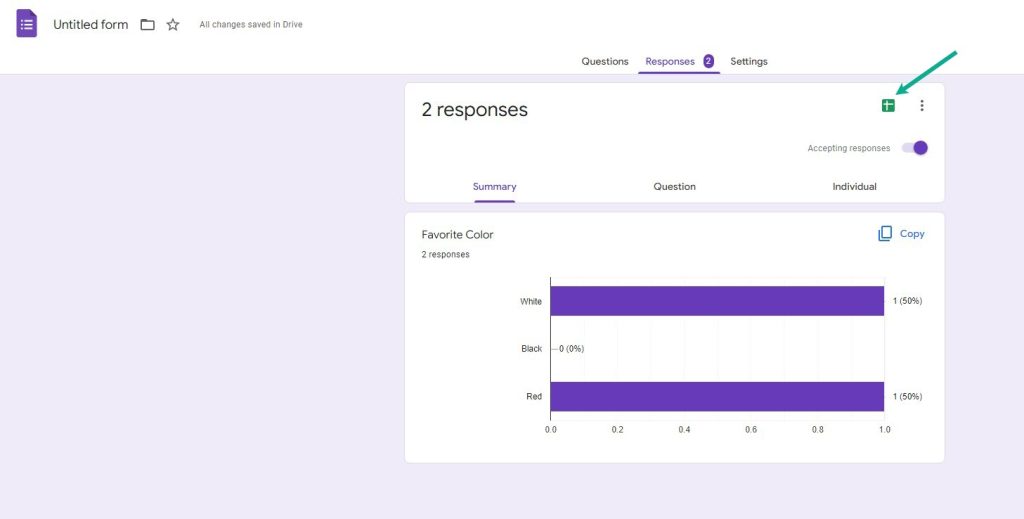 There's a better way to view replies if you don't like how the responses appear while using Google form to see the answers. All of the responses to your Google Form are essentially saved in a spreadsheet.
Open the necessary Google Form from Google Drive to access the spreadsheet. Select the Responses option from the drop-down menu. At the top of the page, there is a Google Sheets icon. It should be clicked.
How to make Google form or Google form quiz?
With google form you can use Google Forms to create online surveys and quizzes and send them to other people. Create, distribute, and analyze real-time responses to online forms and surveys.
Choose from a variety of question types, reorder questions with drag-and-drop, and change values as simple as pasting a list. Customize the appearance and feel by changing the colors, graphics, and fonts to match your company's logo. For a more seamless experience, implement custom logic that surfaces questions based on replies.
View graphs that change in real time with response data. Alternatively, you can use Google Sheets to open the raw data for further analysis or automation. On-the-go access, creation, and editing of forms from large and small screens. Others can participate in your survey from any location, using any mobile device, tablet, or computer.
Making a google form
Step 1: Go to forms.google.com. This will let you go to google form.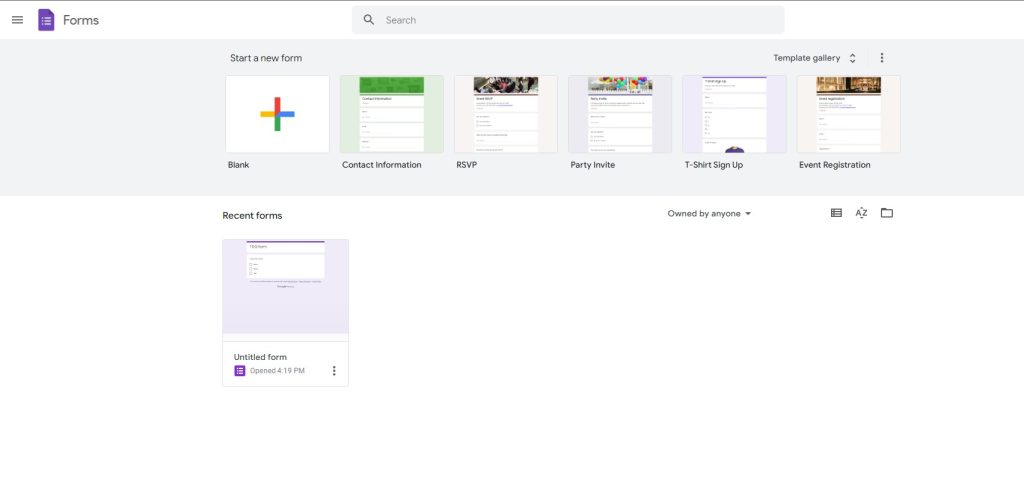 Step 2: Click Blank. This will let you create a google form.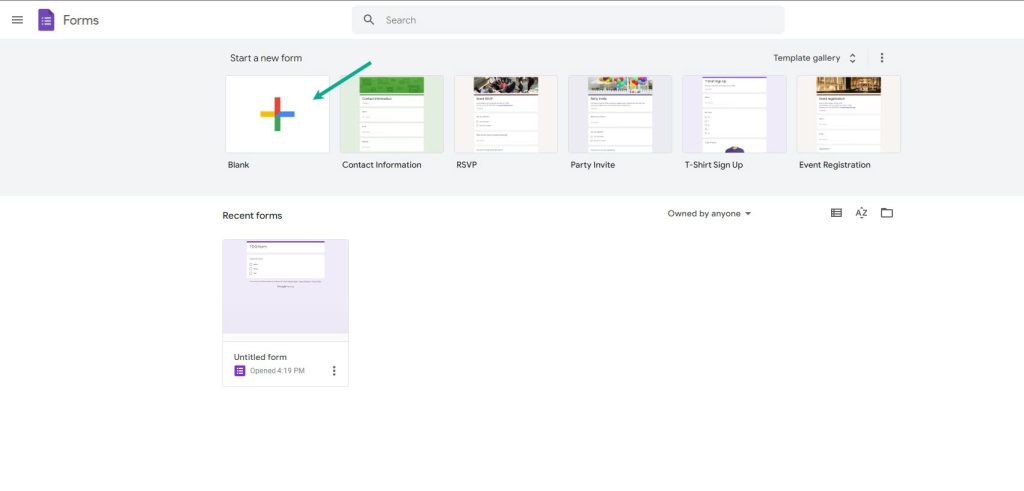 Step 3: Edit and format the Google form. Fill up the google forms with question.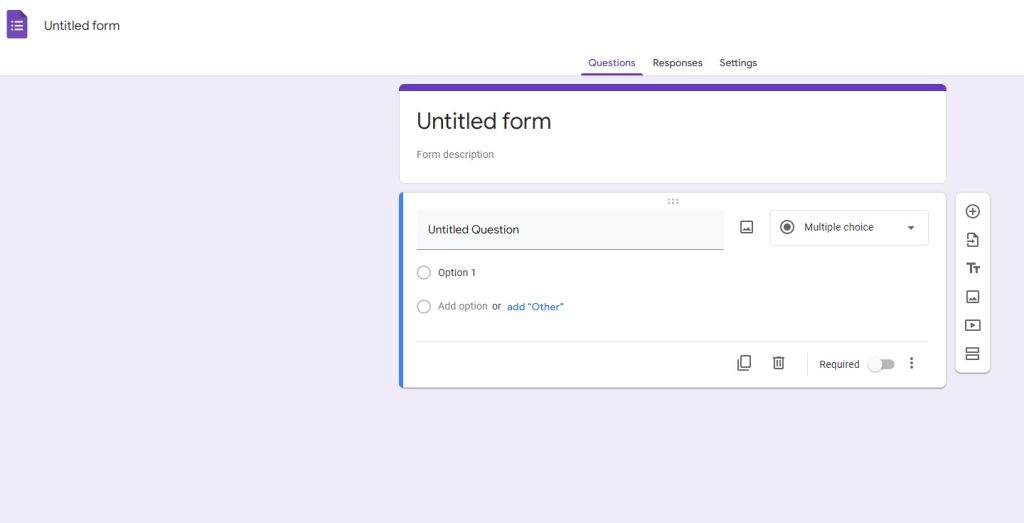 Step 4: Send the google forms to respondents. This will send the google forms to respondents either via email, link or embed in your site.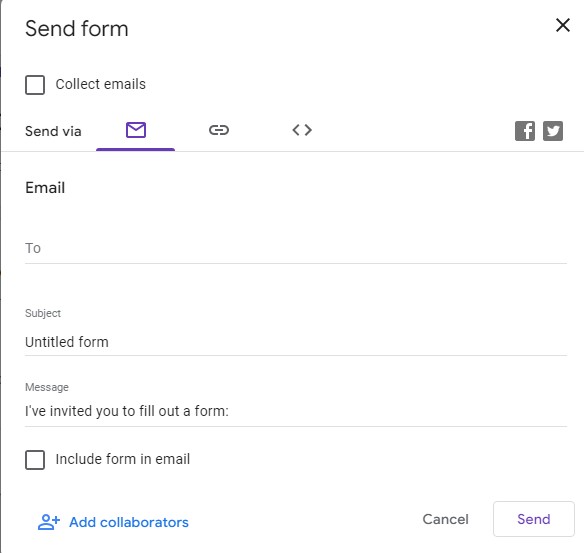 How to know the name of person who answer the google forms
You won't be able to identify the individual who filled out your form if it doesn't have a question to put in their name or email address. So you've got two choices. To begin, ask people to put in their name and email address in a question.
Step 1: In Google Forms settings, activate the Collect email ID option. Open the required form as a creator or editor to do so. At the top, select the Settings icon.
Step 2: A new window will appear. Under the General tab, check the box next to 'Collect email addresses.' Google will now add a mandatory question to your form, requiring respondents to provide their email address.
How to get email notifications when someone answers the forms
You should enable email alerts for Google Forms to make things easy on yourself. In general, you'll get an email every time someone fills out the form. You won't have to continually refreshing your Google Form or the spreadsheet connected with it to see if any responses have been received.
Step 1: From Google Drive, open the Google Form. Then select the Responses tab.
Step 2: Under the Responses tab, click the three-dot icon.
Step 3: Select Get email notifications for new responses.
Frequently Asked Questions
Can Google Forms detect cheating?

Because it does not have a search function. Schools, on the other hand, may choose to employ third-party programs, that integrate with Google Forms to provide this monitoring capability.

Are there templates for Google Forms?

Yes there also 17 premade templates to choose from.

Are Google Forms free?

Yes, Google Forms is free.

Can I create an order form in Google forms?

Yes you can create.

Is Google Forms good for surveys?

Yes it is good for surveys.