Are you unable to share your Instagram posts to My Story? There are several factors that can cause this issue such as a the account type is private, an outdated Instagram app, or even a poor internet connection. To fix this issue you will need to perform several troubleshooting steps.
The Instagram app is a free to download social networking app that allows users to share pictures and videos to their friends and to the public. First released fro the iPhone in 2010, it was later purchased by Facebook in 2012 which was also the same year the Android version of the Instagram app was released. Today, this platform has nearly 1.5 billion active monthly users worldwide.
Why Can't I Share A Post to My Instagram Story?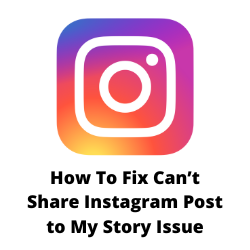 One of the issues that you might experience when using the Instagram app is when you can't share Instagram posts to my story.
An Instagram post, whether your own or someone else's, will usually have the "Add post to your story" button or the "Add reel to the story" button allowing it to be shared to your Instagram Stories feed. This is a feature that allows you to share photos and videos which disappears automatically in 24 hours.
Here's what you can do when the sharing posts to Instagram Stories feature is not working.
Solution 1: Make sure that the account type is public
In order for you to share someone's posts to your Instagram story that post must be coming from a public account. It doesn't matter if you have a private account as long as the post yuou are sharing comes from a public account.
To check the account type if it is public you can open the Instagram account in incognito mode using a browser. If you are able to see the posts then this is one of the public accounts. However, if the posts are hidden, then this is a private account. You will alsos see the text " This account is private".
You won't be able to share someone's post if they have a private account.
Solution 2: The Instagram account holder has disabled the permission to share posts
If the Instagram account is public but you are unable to share posts to stories then it's likely that the account holder has disabled the ability for others to share their Instagram posts. Take note that it does not matter if you have disabled this feature on your account as long as this has not been disabled on the account from which you are trying to share the post from.
In case you also don't want other accounts to share your posts to stories here's what you should do.
Disable sharing posts to stories
Open the Instagram app.
Go to your profile screen.
Tap on the three-bar icon at the top.
Select Settings.
Tap on Privacy.
Tap on Story.
Turn off the switch for Allow sharing to story.
In case other users are unable to share your Instagram post to their Instagram Stories even if you have allowed this feature then you should try to reset the resharing posts button.
Reset allow sharing posts
Open the Instagram app.
Go to your profile screen.
Tap on the three-bar icon at the top.
Select Settings.
Tap on Privacy.
Tap on Story.
Turn off the switch for Allow sharing to story.
Restart your Android phone.
Open the Instagram app.
Go to your profile screen.
Tap on the three-bar icon at the top.
Select Settings.
Tap on Privacy.
Tap on Story.
Turn on the switch for Allow sharing to story.
Solution 5: Clear Instagram cache for Android phone
The Instagram app saves data that is frequently accessed to make sure that you can immediately load pages and accounts that you visit frequently. You will sometimes experience Instagram Story issues if the app has corrupted temporary data. Try to clear cache and storage of the app to fix this problem.
Clear app's cache
Long press on the Instagram icon and go to the app info menu.
Tap on Storage & cache.
Select Clear storage and Clear cache
Once Instagram's cache has been cleared open the app and check if you still get the same error message.
Solution 6: Check Internet connection
In order for the Instagram feed to refresh your Android phone or iPhone should have a strong internet connection. If your smartphone has a choppy internet connection then there's a possibility that the Instagram feed will not refresh.
You can check the status of your internet speed with the help of online speed checkers such as speedtest.net.
Checking your internet speed
Open your mobile phone browser.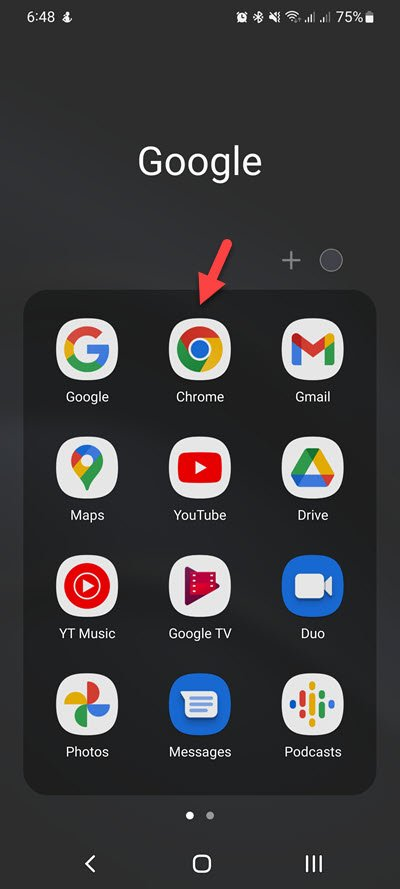 Go to speedtest.net.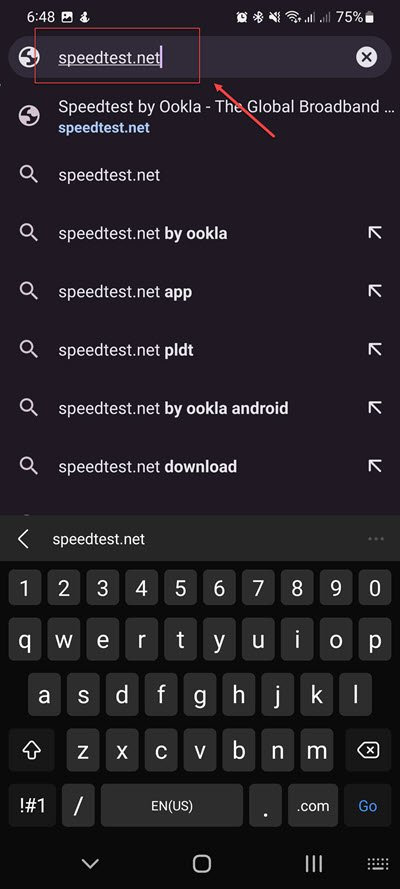 Click on Go.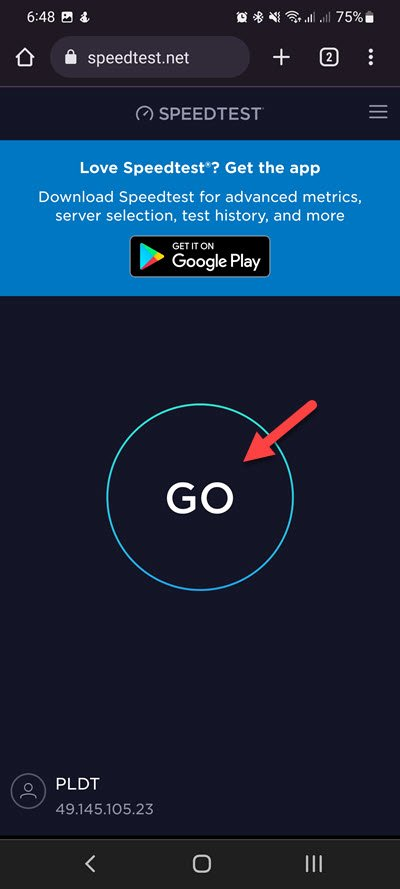 Take note of the ping, download, and upload results. These results will determine if your connection is good.
In order to share post to your story the Internet connection should be good. The download and upload results in particular should be almost the same as what your are subscribing for from your internet service provider.
If you have an unstable internet connection then you can check if it is caused by your networking equipment by following these steps.
Turn off your mobile device.
Unplug your Modem and Router from the power source.
Wait for a minute then plug your modem and router back into the power source.
Wait until the lights turn back on.
Turn on your mobile device.
Reconnect your Android device to the internet.
Here are some tips to get a stable internet connection.
Try to disconnect other devices connected to the Wi-Fi router while you access Instagram. This will allow your device to use the maximum internet bandwidth.
Move closer to the router when you use Instagram. This will allow the device to get a much stronger Wi-Fi signal.
If you have a dual band router try to connect to the 5Ghz band instead of the 2.4 GHz band.
You can also try to use your mobile data subscription in case the problem is caused by the Wi-Fi connection.
Solution 7: Update Instagram app
There's a possibility that you are unable to share an Instagram post to your Instagram Story because you are using an outdated Instagram app version.
You should try updating the Instagram app to fix any Instagram story issues.
Update Instagram on Android devices
Tap on Google Play Store to launch the app.
Inside the Google Play Store, tap your profile icon.
Tap Manage apps and device
Google Play Store will automatically check for an update of all the apps installed on your device.
Tap the Update button on the side of the Instagram app if an update is available.
Update Instagram on iOS devices
Open the App Store on your iOS device.
Tap your profile icon at the top of the screen.
Scroll to see pending updates and release notes. Tap Update next to an app to update only that app, or tap Update All.
Once you have the latest Instagram app update on your Android or iOS device try to check if the Instagram Story sharing works.
Solution 8: Logging to multiple accounts on the Instagram app
There are instances when you will experience Instagram Story issues if you have multiple accounts logged in to the app.
Try to log in to your Instagram account on a web browser then check ig you can post to your Story.
Solution 9: Reinstall Instagram
If you can't share the posts of other Instagram users to your story then you can try to uninstall the Instagram app and install a fresh version from the Google Play Store or App Store. With the new app installed try to check if you can post to your Story.
Frequently Asked Questions
How to share an Instagram post if the Instagram account holder has disabled the sharing option?

You can take a screenshot of the post then share this to your story. Make sure to tag or mention the person in your Instagram story.

What do I do when add to story button is not available on my Instagram account?

If this button is missing even when you reinstall the app then you should contact the Instagram help center regarding this problem.

Why Won't Instagram Let Me Share Posts to My Story?

The main reasons why you are experiencing this issue are as follows.
Instagram account owner who posted the content doesn't allow sharing the post.
The post belongs to a private account.
You are using an outdated app.
The feature is not available in your country.

Where is add post to your story on Instagram?

You will see this when you tap the share icon under a post. If you don't see this then the person has not enabled the allow sharing to stories option.

Can I enable add post to story for another person?

There is no option for you to enable this feature on another persons account.