After a few leaks surfaced, LG has now officially confirmed the existence of the Velvet 5G in a video teaser.
While not a lot of information is provided on the smartphone, it is shown to be packing a unique "raindrop" camera setup on the back.
It is confirmed to be running the octa-core Snapdragon 765 chipset which supports 5G networks by default.
While there were a few leaks about the LG Velvet, no conclusive word was available on the device. That changed on Sunday with the company officially confirming the arrival of the Velvet, while also confirming that it will have 5G capabilities through a video teaser. Although this isn't a high-end smartphone, LG hopes to grab some attention with a unique design, particularly with regard to the rear camera alignment. LG uses cascading rear camera sensors to make it look like raindrops, thus giving it the "raindrop" camera moniker.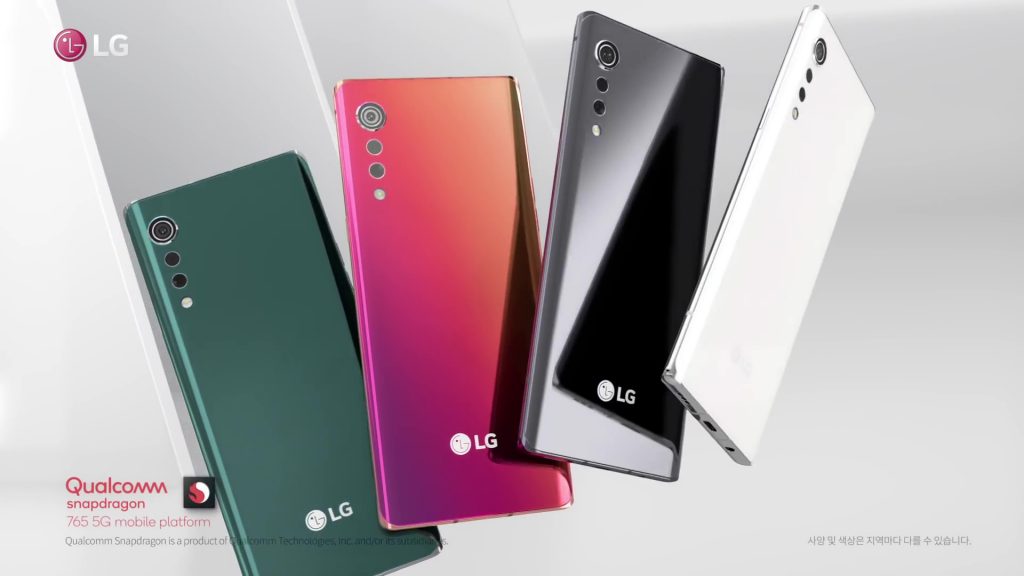 The smartphone will reportedly run on the mid-range Snapdragon 765 chipset, and not SD865 that we've seen on flagships like the Samsung Galaxy S20 as well as the LG V60. The teaser video also confirms that the Velvet 5G will feature a 3.5mm headphone jack by default, which is a refreshing change from some of the flagships available in the market today.
LG failed to disclose more information on the smartphone, but we know that it will be available in four colors including Black, Green, White, and a mix of orange and pink. Launch and pricing details weren't disclosed in the trailer either.
So with a lot of questions left to be answered, it's hard to be excited for this smartphone right now. But the fact that it sports 5G connectivity by default, and what appears to be a quad-camera layout, the phone may strike a chord with the mid-range market segment. You can check out the promo video below. Be sure to let us know what you make of the Velvet 5G?
Via: The Verge