Chinese manufacturer Xiaomi has finally taken the wraps off its rumored fitness tracker, the Mi Band 4. As expected, there are some key changes here, most importantly the addition of a larger 0.95-inch color AMOLED display. Previous Mi Band models came with standard Black LCD panels, so this makes for a huge improvement over its predecessor.
The company has also been mindful enough to add a ton of new fitness features, including the ability to recognize swim strokes and offer analysis using SWOLF. Naturally, the Mi Band 4 can also monitor your sleep and thanks to the six-axis motion sensor, it can accurately track running, rope exercises, bike riding, and so on. Thanks to the gorgeous AMOLED display, users can now experiment with watch faces as well.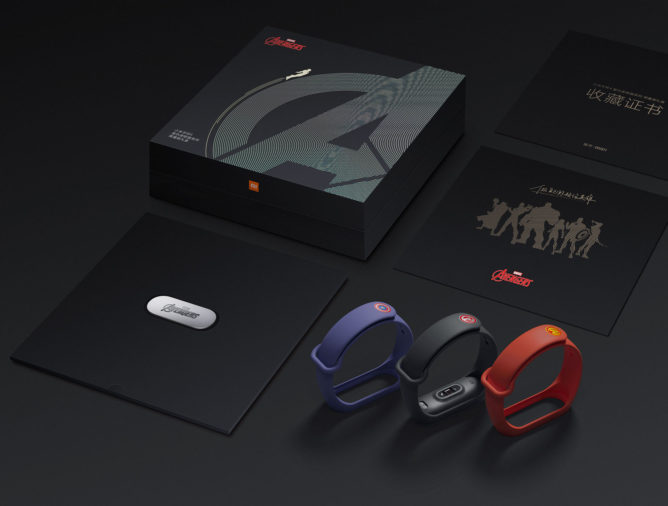 The company is pairing with Marvel to offer limited edition Avengers Mi Band 4 models, which comes with its own unique watch band along with exclusive watch faces. Although the company offers NFC, wireless payments, and a voice assistant with the Mi Band 4, this feature is expected to remain limited to China. The watch comes with 24 hour heart rate tracking, thus covering pretty much all its bases.
The Mi Band 4 is priced at 169 CNY in China, which is the American equivalent of $25. Surprisingly, the Mi Band 4 costs the same as its predecessor, which speaks volumes about Xiaomi's popularity in the region. If history is any indication, it is likely that the Mi Band 4 will make its way to some European countries, retailing for just around $35.
Will you be interested to see the Mi Band 4 in the U.S.?
Via: Xiaomi