One of the best ways to secure your Samsung Galaxy Z Flip 3 is by the use of fingerprint security. This is because each person has a unique set of fingerprints. Setting up your fingerprint can easily be done from the Biometrics and security section of your phone Settings. We are going to show you how to do this.
The Samsung Galaxy Z Flip 3 is a third generation model released by the South Korean company this year. This phone features a flip form factor which allows it to be easily stored in any pocket. Its best features include an IPX8 rating for water resistance, 120 Hz Dynamic AMOLED 2X display protected by Gorilla Glass Victus, a small cover screen for notifications, and the latest Snapdragon 888 chipset just to name a few.
How do I add another fingerprint to my Samsung?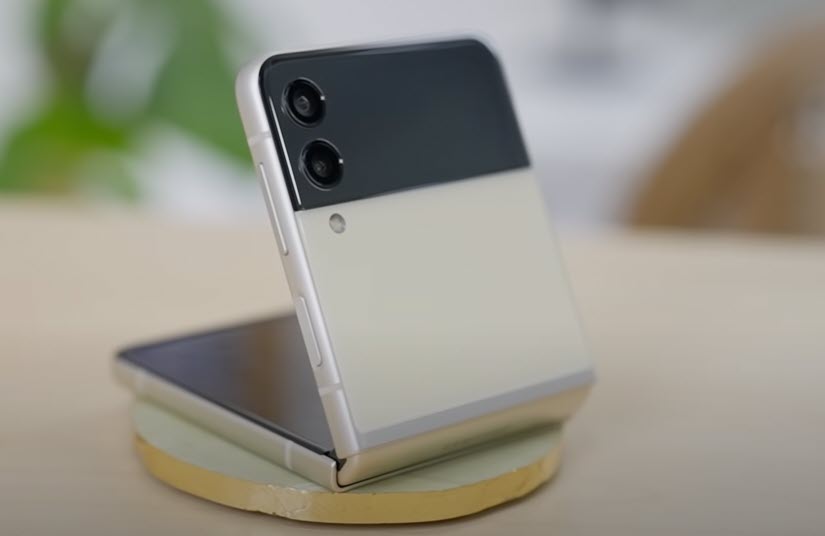 To prevent unauthorized people from using your phone it's always a good idea to secure it with a biometric security lock. The screen lock method choices available are facial recognition or through fingerprint recognition.
In this tutorial we will be showing you how to use fingerprint unlock to secure your phone.
Add Fingerprint on Galaxy Z Flip 3
To register a fingerprint on the Galaxy Z Flip 3 you must first know the exact location of the fingerprint sensor. Unlike the S series devices which uses an ultrasonic fingerprint sensor this model comes with a capacitive fingerprint sensor. It's a side mounted fingerprint scanner located just below the volume rocker button on the side of the Flip 3 and doubles as the power button.
Navigate to Settings.
Tap Biometrics and security.
Tap Fingerprints.
Tap Continue. If you do not have a screen lock set up, you may be prompted to create one at this point.
Follow the on-screen tutorial to register your fingerprint.
Make sure that the switch next to Fingerprint unlock is turned on.
Take note that that when your phone is restarted or if your phone has not been used for more than 24 hours then you will need to use your PIN, password, or pattern instead of your fingerprint.
Can you add multiple fingerprint to Samsung?
You will be able to register up to 4 different fingerprints on your Galaxy Z Flip 3 . This allows you to easily give access to your Flip 3 to your family and friends.
Navigate to Settings.
Tap Biometrics and security
Tap Fingerprints.
Enter your secure screen lock credentials.
Tap Add fingerprint.
Use the on-screen instructions to add the fingerprint, and then tap Done.
Remove Fingerprint from Samsung Galaxy Z Flip 3
You can remove a fingerprint from the Galaxy Z Flip 3 to prevent it from accessing the phone. If you remove all fingerprints from the Flip 3 then the fingerprint unlock feature will be turned off by default.
Navigate to Settings.
Tap Biometrics and security
Tap Fingerprints
Enter your security credentials
Tap the fingerprint you want to delete and then tap Remove.
Tap Remove again to confirm.
Fix Samsung Galaxy Z Flip 3 Fingerprint Scanner Not Working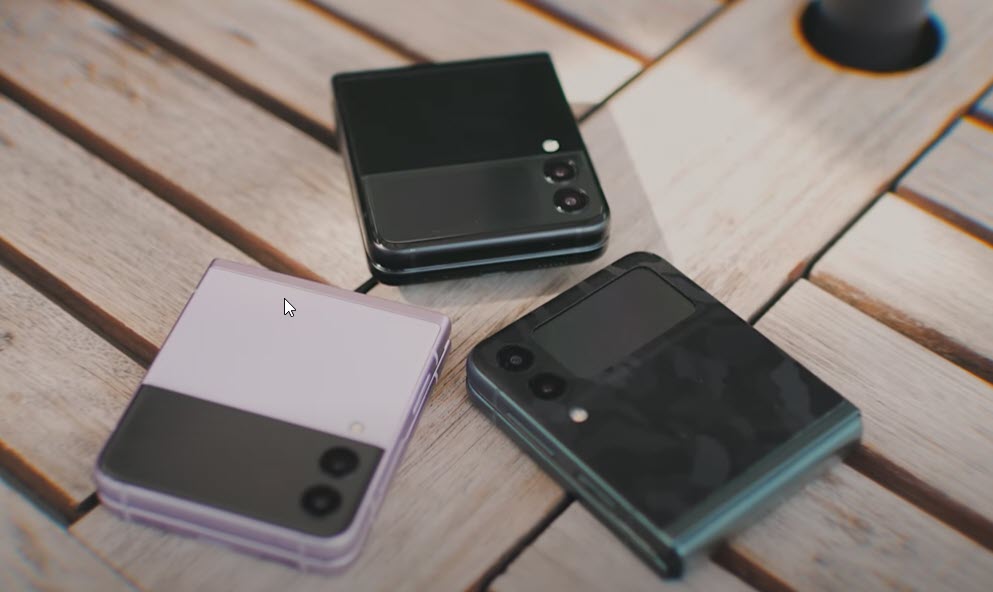 There are times when your Flip 3 fingerprint scan will not work. When this happens you will need to perform some basic troubleshooting steps.
Before proceeding you should make sure that your thumb or fingerprint is not dirty, wet, or oily. You should also try cleaning the fingerprint scanner of your phone by wiping it with a cloth.
Consider removing the registered fingerprint from the Galaxy Z Flip 3 then add it again. This will usually help fix issues concerning the fingerprint scanner.
Restart your phone
If you have been using this device for quite some time now without it restarting then now is good time to do a restart. This will automatically stop all background activity on the Samsung Galaxy Z Flip 3.
The phone operating system will slow down over time as more and more random data accumulates which could cause the fingerprint scanner to become less sensitive.
To restart
Turn off the Galaxy Z Flip 3 by pressing and holding the Bixby button and the volume down button on the side of the device.
Choose Power off.
Choose Power off again. The device will turn off.
Wait for a few seconds.
Press and hold the Bixby button on the side of the device to turn on the Samsung phone.
Perform a software update
If your Samsung Galaxy Z Flip 3 is running on an older software version then you should update this to the latest version. Not only does the newer version come with optimized features but it might also have bug fixes for the fingerprint sensor issue that you are experiencing.
Manual update
Open Settings, and scroll all the way down.
Find and tap Software update.
Tap Download and install to check for a new update.
Wipe cache partition
Wiping the cache partition of the Galaxy Z Flip 3 will remove the temporary files stored by the operating system that may be causing issues with the device.
Press and hold the Volume Up key, then press and hold the Side key.
When the green Android logo displays, release all keys ('Installing system update' will show for about 30 – 60 seconds before showing the Android system recovery menu options).
Press the Volume down key several times to highlight wipe cache partition.
Press Power key to select wipe cache partition.
Press the Volume down key to highlight yes, them and press the Power key to select.
When the wipe cache partition is complete, Reboot system now is highlighted.
Press the Power key to restart the Flip 3.
Perform a hardware test
To eliminate the possibility of a fingerprint reader hardware error that might be causing the fingerprint recognition problem you will need to test your phone hardware using the Samsung Members app.
This is a useful tool to determine any hardware failure on your Flip 3.
To perform a hardware test
Open Samsung Members.
Tap on Get help.
Under Diagnostics tap on Start.
Choose all possible selections.
Tap Start to run the test. This should run for a few seconds.
If the test fails on your Flip 3 then you will need to contact the nearest Samsung service center to have your phone repaired.
Perform a factory reset
This procedure, which is also called a master reset, will erase your Android device data and bring it back to its original condition.
Make sure to backup your Flip 3 data before proceeding.
Factory reset
Turn off your Flip 3.
Simultaneously press and hold the Volume up and side buttons until the device vibrates and the Android Recovery screen appears then release all buttons. Allow up to 30 seconds for the recovery screen to appear.
From the Android Recovery screen, select Wipe data/factory reset. You can use the volume buttons to cycle through the available options and the side key to select.
Select Factory data reset. Allow several seconds for the factory data reset to complete.
Select Reboot system now. Allow several minutes for the reboot process to complete.
Set up your Flip 3.
Contact Samsung service center
If after performing all of the troubleshooting steps listed above and the fingerprint recognition on your Flip 3 fails then this can already be caused by a hardware failure. You need to contact your nearest Samsung service center to have your phone repaired.
Feel free to visit our YouTube channel for additional troubleshooting guides on various devices.