Bitcoin investors don't seem to be getting tired of this wildly disruptive cryptocurrency even in 2018. There are now more options than ever how to invest in Bitcoin without actually owning it, offering investors a possibility to achieve a great profit without facing serious risk. In this article, we explore five such options and conclude whether it's preferable to invest in Bitcoin directly or indirectly.
Reasons Not to Invest in Bitcoin Directly
If you've never bought a single Bitcoin in your life, you might be surprised by how many hoops one has to jump through to get on board the crypto train.
First of all, you need to pick a Bitcoin exchange and complete its user registration and verification process. Most reputable exchanges require their users to submit a proof of identity such as a national ID or a bank account statement.
Once you're registered with a Bitcoin exchange, you may proceed to buy Bitcoins. If you only want to buy a small amount, don't be surprised if the exchange asks you to pay the same amount you're trying to buy in fees. Bitcoin fees are very high these days, and they won't go down anytime soon.
The next step is to transfer your newly acquired Bitcoins to a personal Bitcoin wallet, preferably a hardware wallet such as Trezor. This will ensure that you won't lose your cryptographic funds even if the exchange happens to go under, and it also protects you from hackers and scammers, which there are plenty of.
Finally, you also have to deal with the headache of how to report tax on your Bitcoin investment. Keep in mind that many countries around the world have very lacking or unfavorable legislation when it comes to cryptocurrency investments.
As you can see, direct investing in Bitcoin is not for everybody. Fortunately, it's now possible to invest in Bitcoin indirectly, and all you need is a trading account on the right stock exchange.
ETF (Stock Ticker GBTC)
Listed as GBTC, this attractive Bitcoin-backed Exchange Traded Fund product (ETF) is offered by Grayscale Bitcoin Investment Trust, a leading provider of ETFs. According to Grayscale, the normal premium over investing directly in Bitcoin is 42 percent, and the investment company provides five reasons why it makes sense to invest in GBTC even though anyone can buy Bitcoins directly, with the most important reason being the fact that the Bitcoin Investment Trust is a traditional investment vehicle with shares titled in the investors name.
"On the surface, it's insanity due to the enormous premium of GBTC to Bitcoin. However, there are real, true, logical reasons to invest. Every investor is different," comments John Rhodes from Seeking Alpha. We encourage you to visit the official website of the Bitcoin Investment Trust and do your own research to find out whether this ETF is the right investment product for you.
Bitcoin Futures (Futures Ticker BTC on CME and XBT on CBOE)
Bitcoin futures are special financial contracts that oblige the buyer to purchase Bitcoins and the seller to sell Bitcoin at a predetermined future date and price. If you expect that Bitcoin's price can only go up, you can purchase Bitcoins in a futures contract at the current price and later sell at a higher price. You can also use Bitcoin futures to prevent losses caused by unfavorable movements on the market.
At the moment, Bitcoin futures trade on the CME (Chicago Merchantile Exchange) as BTC and on the CFE (Cboe Futures Exchange) as XBT. Both of these futures track the price of the same asset, Bitcoin, and both can be traded on TradeStation, a popular online brokerage. Don't be surprised that the value of BTC futures is much higher than the value of XBT futures: the notional value of a BTC futures contract is 5 times the current price of Bitcoin.
Overstock.com (Stock Ticker OSTK)
Overstock.com is an Internet retailer that sells surplus and returned merchandise. The company was founded in 1997 by Patrick M. Byrne, who is a huge supporter of Bitcoin. It was because of Byrne's believe that "Bitcoin may be on its way to a million" that Overstock.com decided to start accepting Bitcoin payments in January 2014, when the value of Bitcoin was just $754.97 per coin. Overstock.com initially kept only 10 percent of its Bitcoin earnings, but, on August 3, 2017, its board of directors decided to keep half of all Bitcoin payments instead of converting them into fiat.
Overstock.com is traded as OSTK on the Nasdaq stock exchange, and, while it's unknown how many Bitcoins the company has, all calculations indicate that it should be a lot. When Bitcoin was trading at less than $3,000, Byrne said that Overstock.com was receiving $50,000 per week in Bitcoin payments.
Nvidia (stock ticker NVDA)
The graphics card manufacturer Nvidia debuted several GPUs that are highly suitable for cryptocurrency mining. In fact, cryptocurrency mining has been inflating graphics card prices for several years now, and many gamers now complain that graphics cards have become unaffordable.
The massive interest in powerful graphics cards is great news for graphics card manufacturers such as Nvidia, whose stocks (traded as NVDA on the Nasdaq stock exchange) have seen a huge increase in value. According to Goldman Sachs, Nvidia is headed for another great year, and everyone who wants to invest in Bitcoin should consider it as an excellent indirect investment option.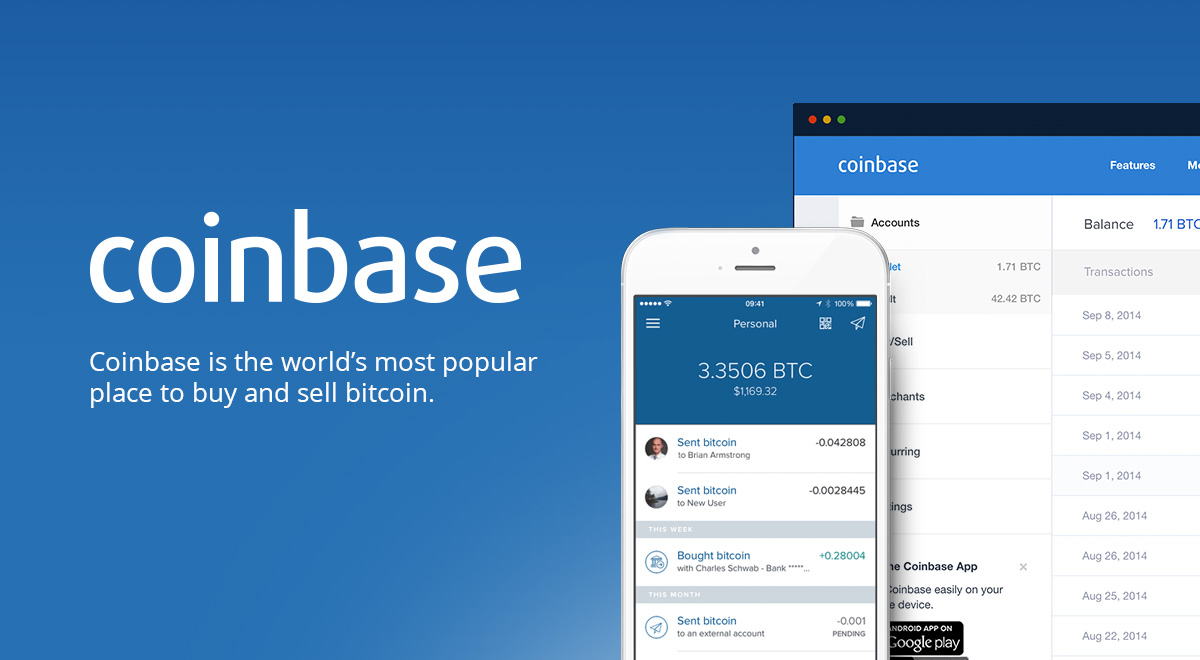 Direct Versus Indirect Investing
As enticing as indirect Bitcoin investing is, some Bitcoin exchanges make it very easy to buy Bitcoins, making direct Bitcoin investing accessible even to complete crypto newbies. For example, Coinbase provides its users with a convenient Android app for buying, selling, and storing Bitcoin and other cryptocurrencies.
Coinbase even operates its own trading platform, Coinbase Pro, where institutions and professionals alike can trade a variety of digital currencies like Bitcoin, Ethereum, and more on a regulated exchange based in the United States.
Interested in investing in Bitcoins or other Altcoins?
Here's how we buy Bitcoin and Ethers. You will receive $10 of FREE BITCOIN when you buy or sell over $100 worth of any digital currency.