Whether you are a Bitcoin hodler since the stone age or a noobie investor, you are not happy about the Bitcoin performance over the past month.  But don't worry, we got some good news for you.  Bitcoin price will reach $16,000 by the end of February.  To be conservative, our prediction has Bitcoin going up to at least $12,000.  So just be patient, we are just going through some market corrections.
Bitcoin corrections have occurred in each of the previous three Januaries, from 2015 to 2017. The price dipped quite a bit in those early months.  And guess what…in each of the three previous February months, the price bounced back strong.  If you calculate from the January trough to the February peak over the past three years, the gains were 55% in 2015, 26% in 2016, and 59% in 2017.
It is time to count the chickens before they hatch, bring out the deep fryer and waffles while you are at it.  We are on our way back to $16,000 land and jetpacking to the moon.
All kidding aside, this is all based on past performances of course, and you know what they say….past performance does not necessarily predict future results.  But we are sure these past results would be quite interesting to you Bitcoin bulls.
We have experienced a heavy resistance level around $12,000, so as we reach around the $12,000, be ready to take profit if we do not break out above that level quickly.
Check out the graphs below, these should get you excited for February.
Bitcoin February 2015 Return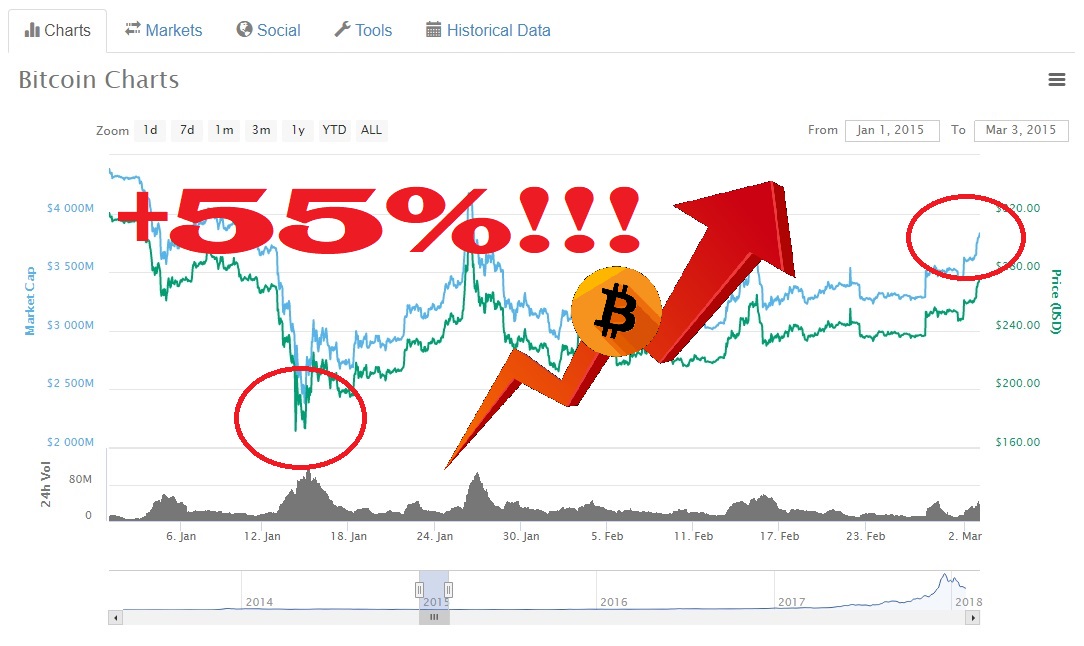 Bitcoin February 2016 Return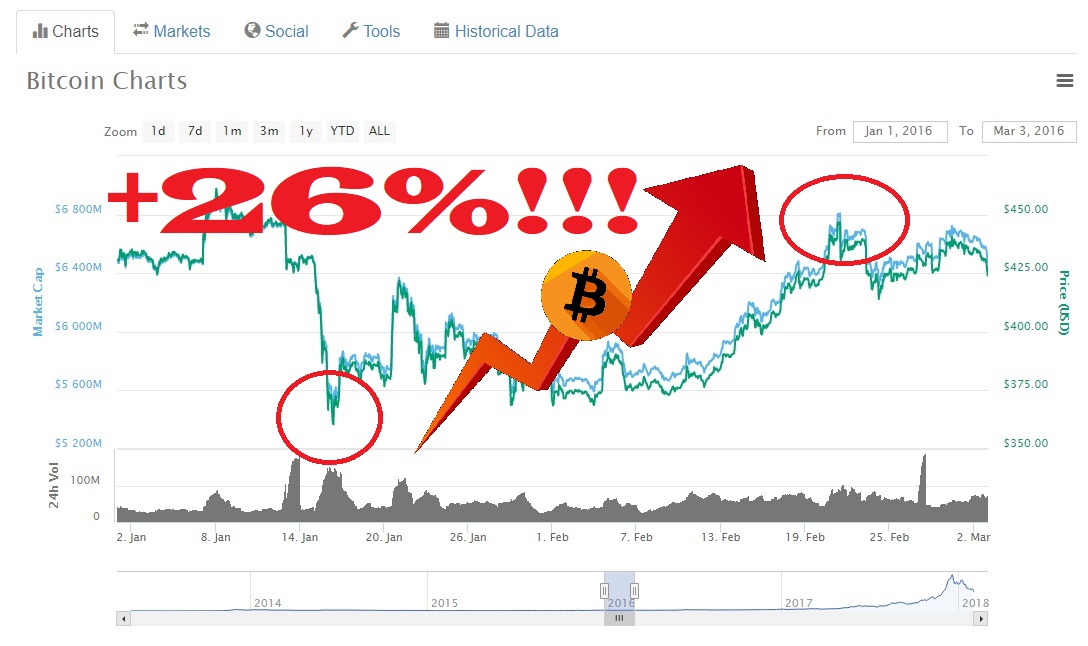 Bitcoin February 2017 Return