Love seeing what your friends and family are sharing on Instagram? Wondering what they're up to while you're travelling. or maybe on a work assignment in another country? Maybe you even want them to see the new experiences that you're getting to take part in. While this is possible for a large part of the modern world, there are some countries that still censor and block social media services like Instagram. There's even companies and institutions that do this in the name of making you more productive for them. That means it's nigh impossible to share and view experiences on normal networks even inside the US, but luckily, there's a way to get around that censoring: a virtual private network. If you follow along below, we'll show you the best VPNs for unblocking services like Instagram.
* If you buy through links on our site, we may earn an affiliate commission. For more details, please visit our Privacy policy page.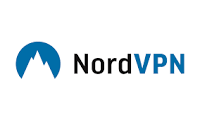 NordVPN is a great way to start accessing Instagram where it's censored or blocked. Whether you work at a strict company somewhere in the US or your visiting a country where they have strict censorship laws, NordVPN will let you access, browse, and upload to Instagram without any problems. General browsing and uploading should be fast and snappy with NordVPN, as they have over 4,000 servers spread across sixty countries to support their network. NordVPN will give you essentially borderless access to most social media and streaming services on the 'net.
On top of that, NordVPN is no slouch when it comes to security as well. You're protected with the typical 256-bit AES encryption key, SHA256 authentication, DNS and IPv6 leak protection, and even support for your basic security protocols. NordVPN even has an automatic kill switch to keep you protected from those random VPN connection drops.
Get it now: Here


ExpressVPN is another really great option for unbridled access to Instagram. Connect up to an ExpressVPN server, and you can very easily access Instagram from a country that supports censorship or a company that tries to keep social media and "fun" off of its networks. You can connect to any server for a masked IP address, but your best bet is to connect to a US- or UK-based server for access to services like Instagram and other social media. With 1,000 servers in their network, a connection to ExpressVPN should stay pretty fast and snappy as well.
ExpressVPN offers much of the same security found in NordVPN. You stay protected with the oh so important 256-bit AES encryption key and SHA256 authentication token, but on top of that, ExpressVPN supports all of the typical extra security protocols and features, including the automatic kill switch.  ExpressVPN is also a great free VPN option for Instagram or even Netflix vpn since they offer 30 days refund window, no questions asked.
Get it now: Here
We're a big fan of VyprVPN here at The Droid Guy because of its transparency and openness with customers. VyprVPN is big on privacy, and operates completely without a third-party. That means none of your data is being handed off to third-parties, who generally sell it to advertisers and marketers to make their money. In fact, VyprVPN doesn't collect data on your either — they have a strict no-logging policy to make sure that you are 100% and completely anonymous while browsing the Web when connected to VyprVPN. A connection to VyprVPN will provide you with borderless access to Instagram and plenty of other services. With 256-bit AES encryption and SHA256 authentication, VyprVPN will keep your data and privacy protected on the 'net.
Download it now: Google Play
We really like what CyberGhost has to offer as well. Similar to VyprVPN, they hold your data and privacy dear, keeping you protected against prying eyes. CyberGhost also takes on a no-log policy, so they're not tracking or observing your data either. You're anonymous online, but even though, you'll be able to access Instagram without any problems. You'll have free reign with other services blocked on the network you're using as well. CyberGhost practices much of the same security principles found in prolific names in the industry like NordVPN and ExpressVPN.
Download it now: Google Play
Strong VPN is one of our favorites for those that are concerned about their security when connected to a VPN. With Strong VPN, you'll be able to access Instagram and other services, but they also take your security very seriously. When connected to Strong VPN, you're protected with a massive 2048-bit RSA key, 256-bit AES encryption, and even SHA256 authentication.
Download it now: Google Play
Verdict
Whether Instagram is blocked on your network because of a country's censorship laws or because of company restrictions, any of these VPNs will unblock Instagram, giving you free access to it and other social media services.
* If you buy through links on our site, we may earn an affiliate commission. For more details, please visit our Privacy policy page.