Games are all around us — computer games, console games, and most recently, even mobile games for smartphones and tablets. As we all know, games are usually pretty expensive, costing you nearly $60 a pop. Luckily, things are a little cheaper, if not free, in the mobile world. If there's a game you want to download simply to pass the time, these can usually be had for free on mobile platforms like Android. However, with hundreds of thousands of games available on the Google Play Store, which ones do you download and play?
Follow along below, and we'll show you five of the best offline Android games that can be played without an Internet connection on the Google Play Store.
SoulCraft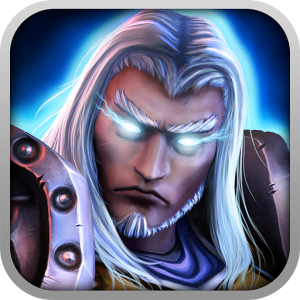 Looking for a sweet role playing game to play? Then you might want to consider SoulCraft, a game based off of the popular Diablo series found on the PC. You'll be able to take your character and crawl through dungeons, exotic areas, castles, towns and more. You'll fight endless waves of minions in your efforts to restore balance back to the Earth, all while collecting and hoarding loads of loot. Get started for free at the download link below!
Download it now: Google Play
Asphalt Nitro
Maybe you're not into role playing games and would rather test our your driving skills on the virtual drag strip. In Asphalt Nitro, you can pick and unlock your favorite car and see just how well you can handle it. You'll be able to truly pick your favorite car too, as the creators of Asphalt Nitro, Gameloft, have licenses with all of the top car manufacturers, meaning you'll be able to take a virtual Camaro or Mustang for a spin. You can test our a lot of the luxury supercars, too — Ferarris, Lamborghinis, you name it!
In addition, you can choose your race track (there are multiples to choose from), and when you get bored of fighting against the computer, you can take your racing skills online to fight against other real opponents.
Download it now: Google Play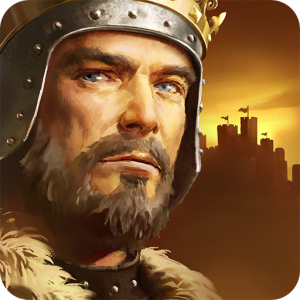 Total War Battles: KINGDOM
Or, maybe you'd rather take a classic war game for a spin. In Total War Battles, you can build and customize your own kingdom with rivers, lakes and mountains. You can build blacksmiths, farms, armories and more, too. Once you have the resources, you can start recruiting soldiers and artillery and take the fight to other players in real-time combat, working to put you at the top as the most feared kingdom. Try it out below.
Download it now: Google Play
EA Sports UFC
Next up on our list is a popular sports game — EA Sports UFC, a UFC simulation game. It's a simple, yet fun game — you have an entire roster of both male and female players — there's a story mode, events you can play in, simple controls, and you can customize your fighters in a lot of different ways.
For UFC fans, this is the best sports game you can get your hands on. In addition to customizing fighters, you can upgrade them as well. You can improve their abilities as you're fighting, and as you fight through 70 rounds, you can easily become to the best and most hard-hitting fighter. The graphics in this game are spot on, too.
Download it now: Google Play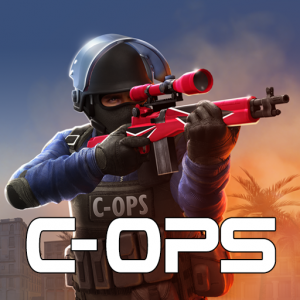 Critical Ops
Last up on our list is a shooting game called Critical Ops. Critical Ops is primarily just a shooting game, there's a small campaign, but most of the game is focused on replicating Call of Duty-esque warfare. It features stunning graphics, especially on modern smartphones, a super competitive online multiplayer scene, and tons of weapons to choose from. As you unlock and pickup those weapons, you can add special skins to them to fully customize them and make them your own. There's plenty of maps to play on as well, giving you a good variety of scenes to battle on. It's a pretty typical first-person shooter, but is super addictive for those looking to just kill a few minutes.
Check it out below.
Download it now: Google Play
Verdict
And that's all there is to it, folks! There's a ton of variety on this list. Whether you're a fan of story-driven games, shooters, sport games, racing games or even war games, there's a title on here for you. All of these games are free as well, so you could easily try them all out if you want. Some of these games do have in-app purchases available, but they aren't necessary to play and complete the game.
What's your favorite Android game? Let us know in the comments section below.