Travels within your own country with your current carrier is easy — you can go almost anywhere within it without any extra charges, though you might see lesser or better coverage where you go. However, if you wander out of country, say to South America, and your carrier doesn't have any special international data, you could easily end up seeing hundreds, possibly thousands in cellular charges on your account.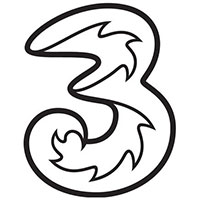 Editor's Choice
Traveling to South America and looking for phone and data connections? We recommend the Three prepaid international Sim card. Works in several of the largest countries in South America.
MORE INFORMATION
How do you avoid that? by using a
prepaid SIM card for traveling
to South America. So long as you have an Unlocked GSM phone, you can save yourself tons of
money this way
. Here are some of the best
prepaid SIM cards
you can use:
* If you buy through links on our site, we may earn an affiliate commission. For more details, please visit our Privacy policy page.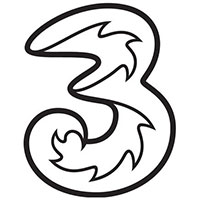 ThreeUK Smart Silver
The first that you should consider is the ThreeUK Smart Silver Card. ThreeUK actually makes works to make this a really affordable option, keeping your costs to South America as low as possible. This one will actually work with the majority of South American countries.
Activation is really easy — just power off your phone, insert the SIM inside, power it back on, and then you're immediately activated and ready for use. It will actually give you 5GB of data to use, using 4G speeds wherever it is available, but will fallback on 3G speeds in areas where4G is not available.
ThreeUK, being a UK-based provider, has a UK number attached to this card, but will allow you to receive calls and text messages in any of ThreeUK's "Go Roam" areas within supported South American countries. Unfortunately, you won't be able to make any outgoing calls or texts.
The card sounds great so far, but there are some things to watch out for. You should use your data sparingly, as you only get 5GB, and since you can't make any outgoing calls or texts, you're likely going to rely on data more for communication apps like Facebook Messenger and WhatsApp instead of your standard calling and texting apps. We should also note that your data only lasts for thirty days — the minute you insert it into your device is when the timer starts counting down.
Unfortunately, ThreeUK's Smart Silver doesn't have any top-up options. That means that, once you use up your 5GB, you'll need to pick up another new Smart Silver SIM card to get more data.
Get it here (ThreeUK Smart Silver)
Local Providers
South America is a little strange as far as SIM cards go. That's because there aren't a whole lot of all-in-one SIM cards that you can use for traveling to country to country within the region. In fact, as we discussed, the ThreeUK Smart Silver card will only work for a couple of countries in South America.
That said, you'll need to research and find local providers for the South American country that you're headed off to. In most cases, you'll need to buy a separate SIM card from each local provider for every country that you plan on visiting.
That can makes things pretty tedious, especially if you're switching phone numbers for every new country that you visit in South America. Unfortunately, it's one of the only ways that you can save good money while traveling to the region.
Roaming
If convenience is the name of the game, you may want to just stick with your current carrier. Most major carriers in the United States offer roaming to South American countries. AT&T and Verizon both have rates varying rates and charges from country to country in South America, so you don't really know how much your trip is going to cost.
T-Mobile, on the other hand, seems to have the best rates for traveling to South America. In fact, T-Mobile's T-Mobile ONE plan generally offers free unlimited data and texting in many South American countries, but charge $0.25 per minute when it comes to talk time.
AT&T, as we mentioned, is a little pricier with international plans like AT&T Passport and AT&T International Day Pass. Verizon is about the same, but does offer slightly cheaper Day Passes.
Verdict
As you can see, there aren't a whole lot of options for traveling to South American countries. SIM cards really do require you purchasing from local provides exclusively, except for maybe options from ThreeUK, which provide you with some minor support in South American countries. However, even with the ThreeUK Smart Silver, not all South American countries are supported.
That said, if you're traveling from the US or Europe, you might want to consult your carrier's roaming charges to figure out what the best rates area.
* If you buy through links on our site, we may earn an affiliate commission. For more details, please visit our Privacy policy page.