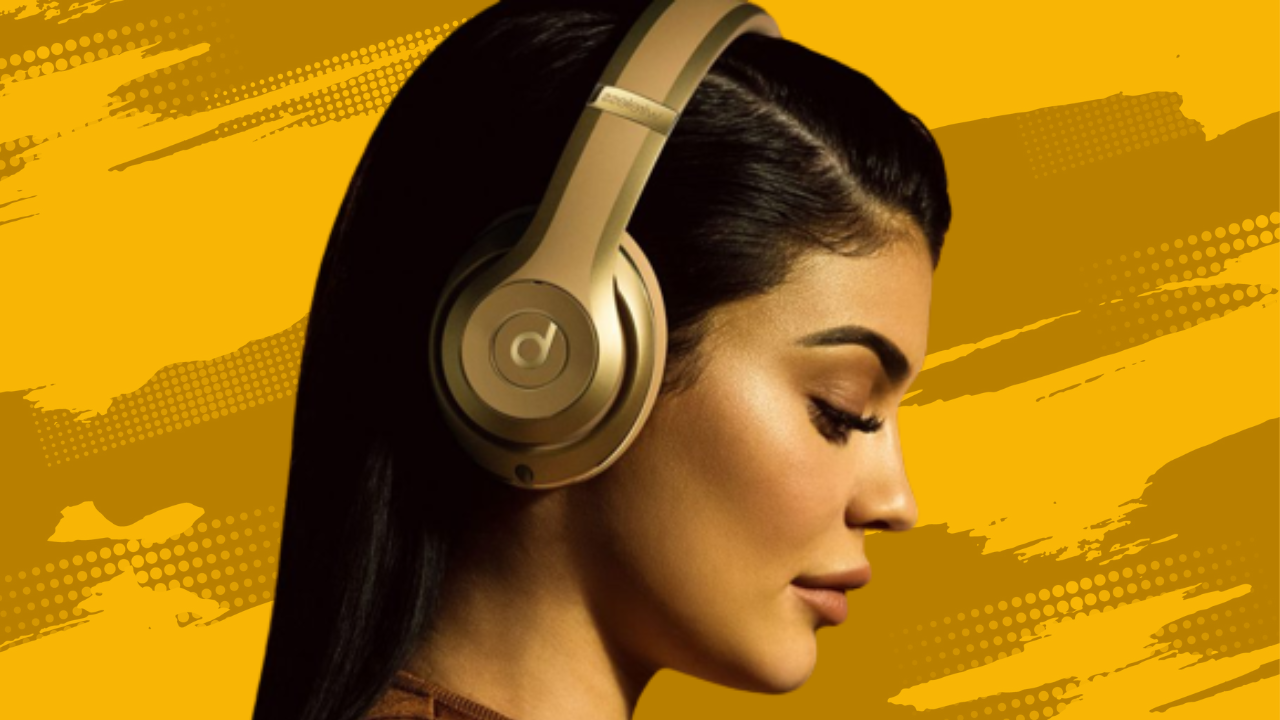 Are you looking for the best wireless headphones for the Pixel 7 in 2023? If yes, you came to the right place.
* If you buy through links on our site, we may earn an affiliate commission. For more details, please visit our Privacy policy page.
Google unveiled its Pixel 7 and Pixel 7 pro and by this time, you might already have one of these sleek and technologically advanced phones.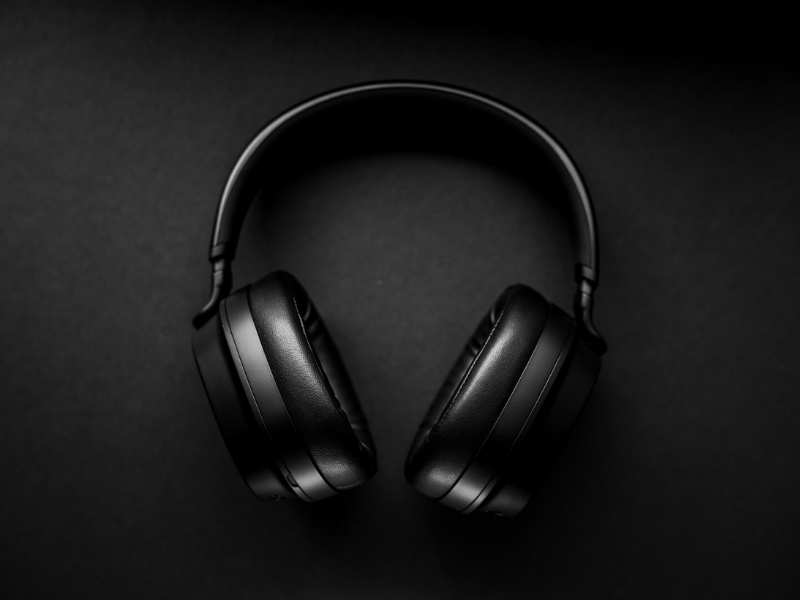 So, now that you have your brand new phone, you're probably looking for the best wireless headphone for Pixel 7.
Thankfully, you don't have to search far and wide. We have gathered some of the top wireless headphones for Pixel phones in this post.
Let's get to it!
Best Wireless Headphones for Pixel 7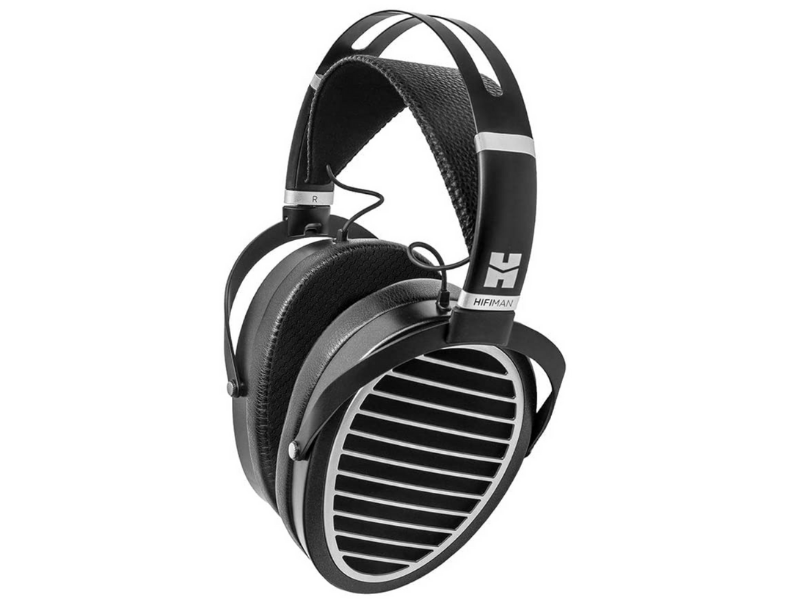 When looking for the best headphones for the Pixel 7, in most cases, you will get what you paid for. That's why, with HIFIMAN Ananda headphones, you will surely get the bang in every buck you spend.
Features
It is true that these headphones are more expensive than other wired headphones. However, you will realize that the price tag is reasonable when you consider the following features:
HD Bluetooth technology
Ergonomic and comfortable design
Full-size earphones
Sweat-resistant
Dubbed as the world's highest audio quality Bluetooth headphone, you'll experience music in ways you never had before. The HIFIMAN Ananda supports HWA, APTX-HD, and LDAC lossless HD Bluetooth codecs.
While this is a Bluetooth headphone product, you have the option to connect your device with a wire plus you can add a microphone, too. What's more, you also get a free travel case to keep your headphones protected and portable.
For crystal-clear, crisp, and life-like music, the Ananda-BT is fused with the integrated high-performance application system to perfectly complement HD Bluetooth codecs.
The headphones are super easy to fit. The ear cups are designed based on the shape of the human ear. The window shade grill design prevents sonic reflections. The hybrid headband design ensures you stay comfortable even if you use it all day long.
Buy it now on Amazon
---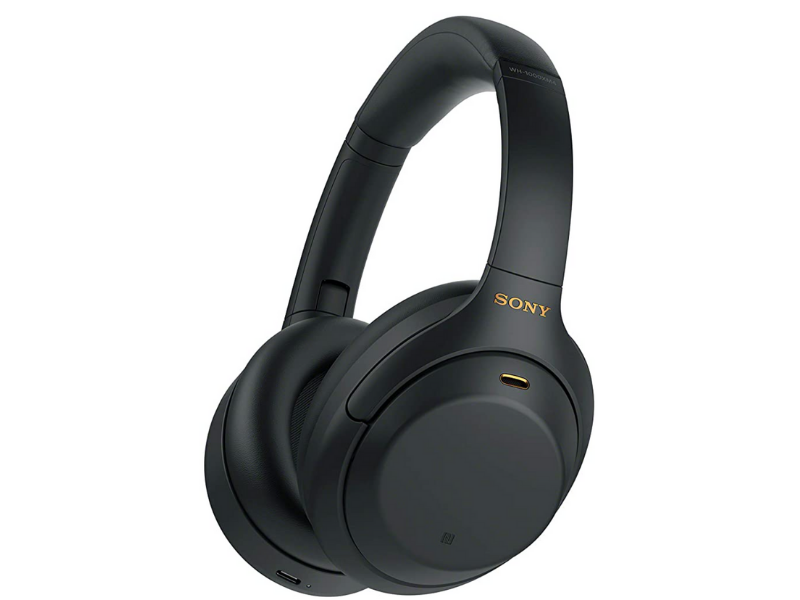 On top of our list is the most popular and ever-coveted headphone from Sony. This headphone is teeming with so many features.
Features
Here are some of them:
Noise-canceling technology
Dual noise sensor technology
Edge-AI technology
Touch sensor controls
Speak-to-chat technology
Superior music and call quality
Wearing detection
Easy to pair
Comfortable to wear
As you can see, these are just some of the reasons why people love Sony headphones.
You'll enjoy listening to your favorite music with noise-canceling capabilities. The headphone comes with a mic and Alexa voice control.
If you need to talk to someone, simply place your hand over the right ear cup. The audio would then mellow down, so you can hear the person speaking to you.
Sony assures you that you will get nothing but crisp, beautiful, and high-quality audio. This is because the Sony headphones are equipped with Edge-AI, a digital sound enhancement engine developed with Sony Music Studios Tokyo.
To make things even more convenient to you, the headphones come with adaptive sound control. This allows the headphones to automatically adjust the audio quality depending on your behavior and location.
When you remove the headphone, the audio would pause and will resume when you wear the headphone again.
What's more amazing about this powerful headphone is its 30-hour battery life. A 10-minute charge would give you five hours of playback time.
Connecting the headphone to your Google Pixel 7 is not a problem. The process is seamless, easy, and quick. You can even pair the headphones to multiple devices.
Buy it now on Amazon
---
While this product is made for Apple products such as iPad pro, it can still connect with other Bluetooth-enabled devices and that includes Google Pixel 7. So, if you've been eyeing the Apple AirPods Max for a while now, then you can certainly give it a try.
Features
Here are some of the best features of Apple AirPods Max:
Transparency mode
High-fidelity audio
active noise cancellation
Spatial audio
Comfortable design
Different colors to choose from (green, silver, pink, sky blue, space grey)
The transparency mode allows you to listen to audio tracks while not losing touch with your surroundings. This is especially important because you could still be aware of your environment even if you're immersed in your music.
The dynamic head tracking technology of Apple AirPods Max gives you that sound quality as if you're in a theater. All these are combined with the computational audio and custom acoustic design powered by Apple's H1 chip and software. As a result, you only get nothing but a beautiful and amazing listening experience.
Buy it now on Amazon
---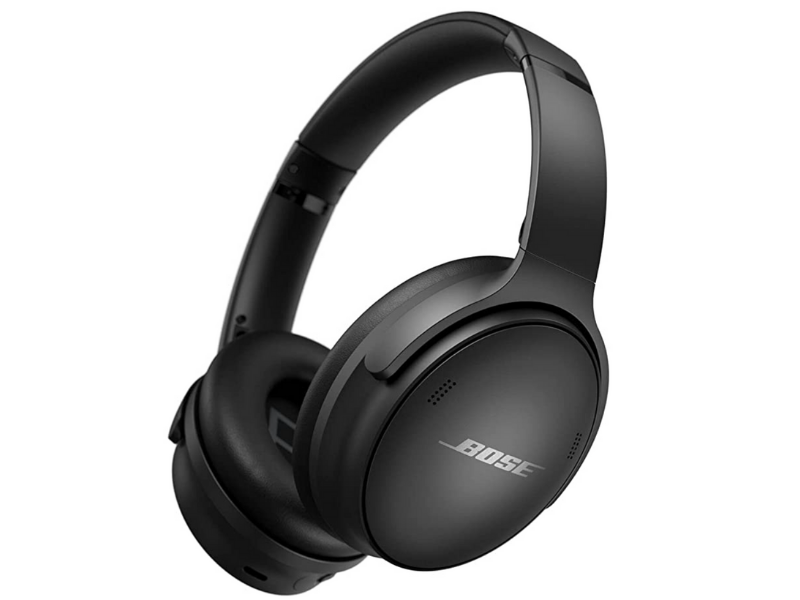 As its name suggests, this Bose headphone product's main selling point is both comfort and audio quality. This means that you will love having these headphones on your ears as it perfectly and snugly fits your head.
Features
There is a lot to love about these headphones, but here are some features you should know about:
Noise-canceling capabilities
High-fidelity audio
Two play modes
Comfortable wear
Compatible with Bose Music app
You charge the headphones via USB – C port together with its USB C port cable. Since USB C ports are now popular, you might already have an existing cable for chargin.
These headphones are called QuietComfort because of their play modes — the Quiet and Aware modes. Turn on the Quiet mode if you want your surroundings to be quiet and just fully listen to the music you're listening to.
Turn on the Aware mode if you want to bring into your headphones the sound of your surroundings. This allows you to stay immersed in your music while staying in touch with your environment.
The effective noise-canceling technology is made possible with the tiny microphones to measure external noise, compare them with the headphone audio, and react accordingly to how the sound should be delivered.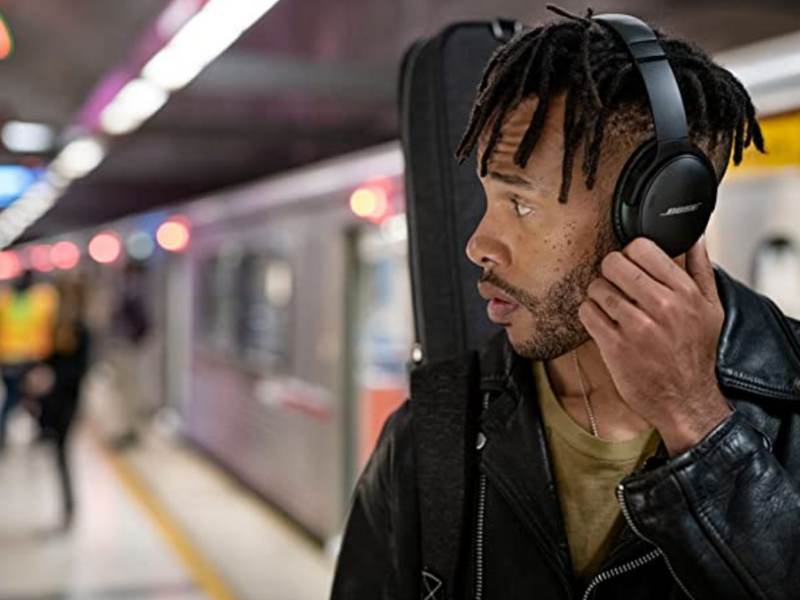 The TriPort acoustic architecture of these headphones is also worth noting. It allows the headphones to create consistent bass in whatever volume you use.
The Bose QuietAware headphones are designed to comfortably fit your head and ears — making it a suitable device to wear all day. With 24-hour battery life, it should have enough power to keep you entertained.
The device is easy to use when you set it up with the Bose Music app. The app walks you through some instructions on how you can get started.
Buy it now on Amazon
---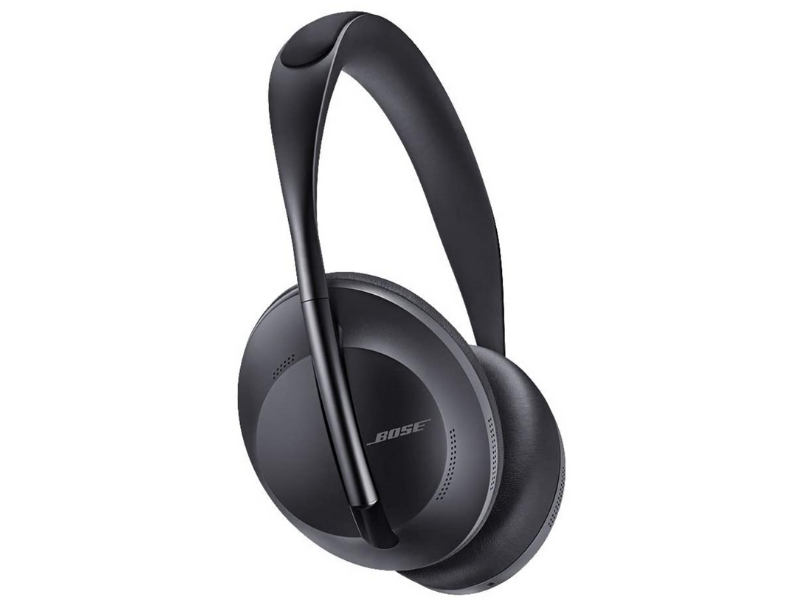 The most powerful feature of Bose headphone 700 is its 11 levels of noise-canceling capabilities. Thus, when you use these headphones, you will surely experience isolated and crisp audio quality. This makes the Bose headphone an ideal choice for listening to music, podcasts, watching videos, and making calls.
Features
Here's a quick look at the features of Bose headphone 700:
Premium sound quality
Efficient voice pickup
Easy to control and set
Designed for optimum comfort
Up to 20 hours of continuous usage
When you try these headphones, you'll instantly experience how it is different from others and even from Google Pixel buds. The life-like sound it produces is clean, clear, crisp, detailed, full bass, balanced, and deep. It is simply audio quality at its finest.
Aside from its great noise-canceling features, the Bose headphones allow you to speak clearly for recording and calls. Even if you are in a windy and noisy environment, your voice stays crystal clear.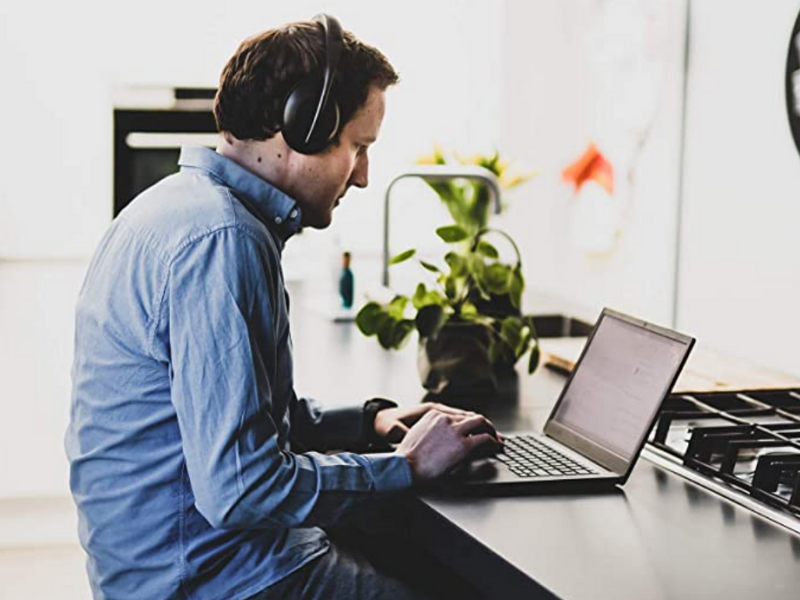 There are other features to love. For example, you can easily access voice assistants like Google Assistant and Alexa for weather, navigation, music, and others.
There is also intuitive touch control found on the earcups. With just one touch, you can easily turn on Spotify and resume your listening session.
If you have a Bose soundbar, you can easily pair your headphones to it with the Bose SimpleSync technology. You can also use the Alexa mobile app to do Alexa to Alexa calls.
Buy it now on Amazon
---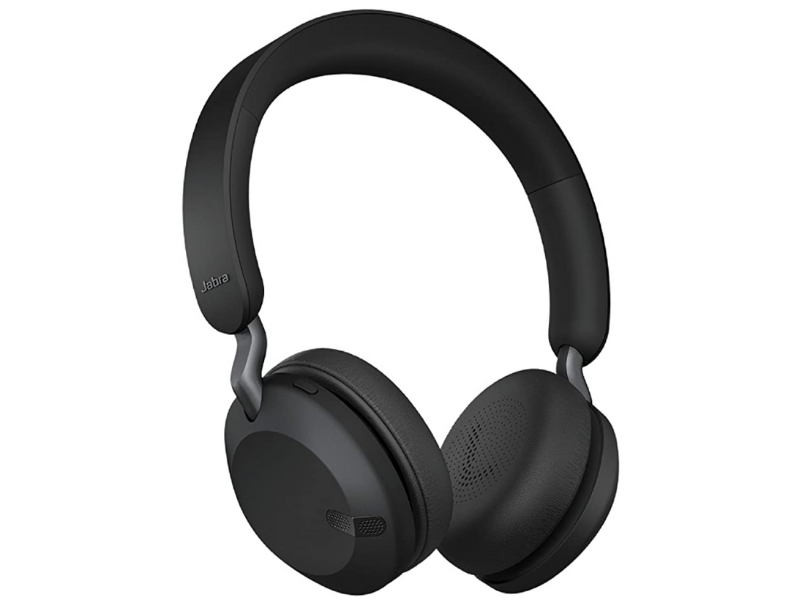 If you are looking for not-so-expensive but still powerful headphones for your Google Pixel 7, then you will love Jabra Elite headphones.
Features
Here are some impressive features you should know:
Superb battery life
Foldable, easy to store and carry
Compact and lightweight design
Different colors to choose from (titanium black, copper black, gold beige, and Navy)
Let's first talk about the battery life of Jabra Elite headphones. You'll be happy to know that its battery is up to 50 hours. That's more than two days of continuous playing of music and listening to podcasts.
When it comes to sound, you'll be happy with its quality. The 40 mm speakers inside this headphoned are among the biggest in the market. This means that you get exceptional and beautiful sound quality.
The Jabra Elite headphones aren't just for listening, but also for talking. It comes with 2-microphone call technology, which lets you make and receive calls wherever you might be. You'll be confident that you are heard and you'll have a nice conversation with other people.
Buy it now on Amazon
---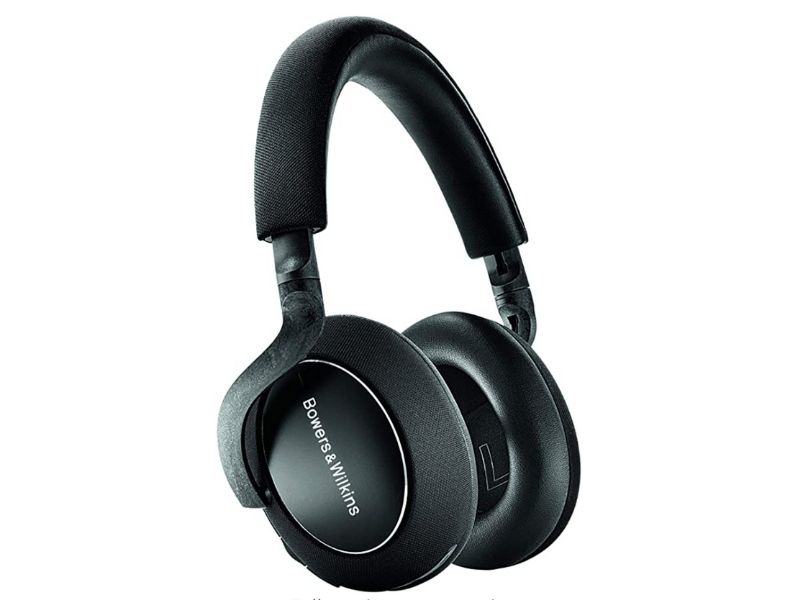 Professional, good-looking, and powerful — these are just the words used to describe the PX7 headphones made by Bowers & Wilkins.
Features
Check out these features to get an overview:
Adaptive noise-canceling technology
Up to 30 hours of continuous use
Motion detection
Carbon fiber composite arms
The headphones automatically respond to your surroundings. This means that the device can easily tune out external noise and deliver crisp and clear sound.
30 hours of usage is a lot for average and even heavy users. With 30 hours of battery life, you can easily travel anywhere and still get connected with your audio files.
What's so amazing about these headphones is that they can detect motion. When you lift one of the ear cups, the music pauses and when you put it back, the music resumes.
Because the headphones are made with carbon fiber, they stay lightweight but durable at the same time.
Buy it now on Amazon
---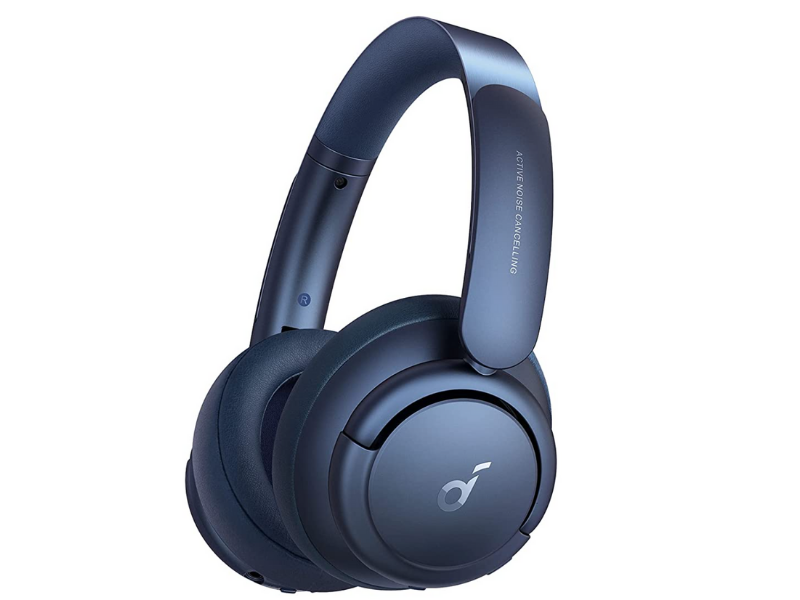 With long battery life, hi-resolution audio quality, and comfortable fit, the Soundcore Q35 headphones would surely be a choice you won't regret.
Features
Here are some of the features of Soundcore headphones:
Sleek design
Soft ear cups
Transmits 3x more data
Hybrid active noise canceling features
Indoor, outdoor, and transport mode
The Q35 headphones of Soundcore are available in two different colors, obsidian blue, and pink. The overall design looks beautiful and stylish.
The custom silk-diaphragm drivers of these headphones produce a wider frequency range of sound while eliminating audio distortions to ensure you only get premium sound quality.
The Soundcore headphones are equipped with LDAC Technology. This means that the transmission from your new Pixel phone to the headphone is seamless and no data is lost during the transfer. This gives you detailed and clear audio quality.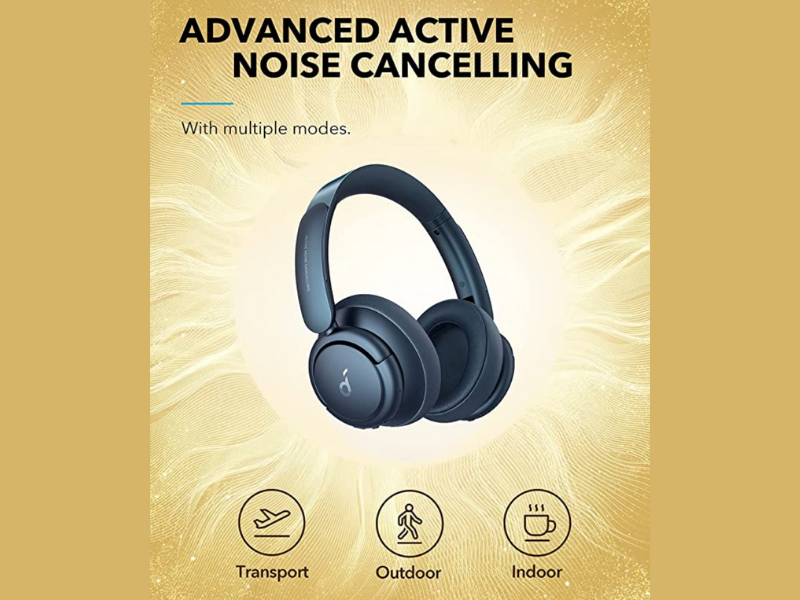 Among the best features of Q35 are the listening modes. You can choose transport, indoor, or outdoor. This automatically sets the behavior of your headphones. For example, the noise-canceling capability of Life Q35 would be more active when you are outdoor compared to when you are indoor.
The headphones are just too cozy to wear. It has ear cups and a headband padded with soft memory foam. The earcups nicely fit around your ears and prolonged use doesn't produce any discomfort.
Finally, when you are making calls or you are recording audio, these headphones would be perfect. The AI-enhanced voice pickup would ensure that your voice stays crisp and clear.
Buy it now on Amazon
---
Beats is one of the biggest names in the headphones industry. Their products are superbly made with quality in mind. Thus, you won't surely go wrong with Beats Solo3 headphones.
Features
These features should convince you why Solo3 headphones can be the right choice:
Up to 40 hours of battery life
Fast charging
Compatible with Android and iOS devices
The Beats Solo3 is high performing wireless Bluetooth headphones.
What makes these headphones really special is that it is equipped with the Apple W1 chip. This means that the headphones come with the intelligent capability to automatically adjust the audio quality in a given situation.
Because of its long battery life, you should be able to listen to your favorite songs any time of the day. Unlike traditional headsets with a wired connection, These Bluetooth headphones can easily be adjusted to comfortably fit on your ears and head.
Finally, you get to choose the color that you like. They have red, black, silver, white, rose gold and satin gold.
Buy it now on Amazon
---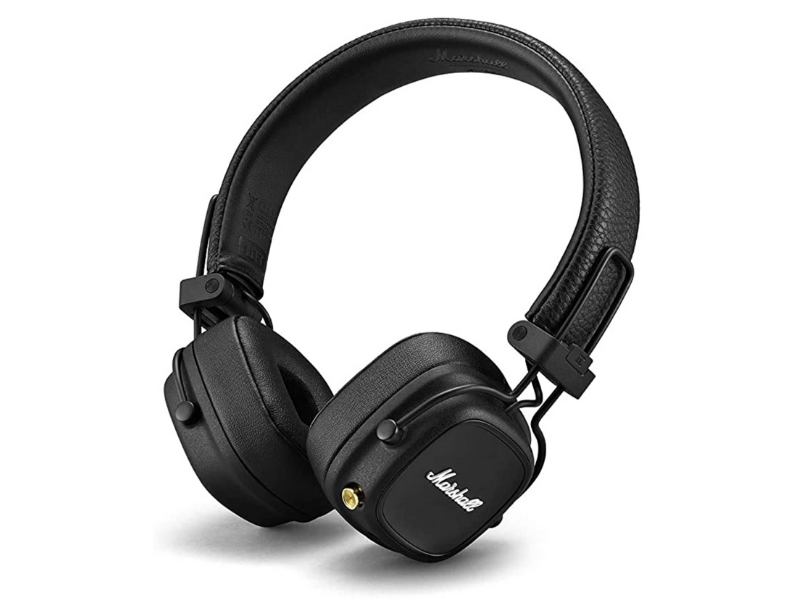 There are so many things to love about these headphones that it is difficult to know where to start.
First off, Marshall is among the biggest names in Bluetooth headphones. They have created the signature Marshall sound that you will expect from any of their products. The headphones give you brilliant treble, smooth mids, and roaring bass.
The Marshall Major IV is called the icon reborn. There have been other Marshall Major products before, but this time, they have improved a lot of things in their line of headphones.
Features
Here are some of the best features you need to know:
80+ hours of continuous audio play
15 minutes of charging equal 15 hours of listening
Ergonomic design
Wireless charging
Multi-directional control knob
Foldable design
The Marshall Major IV headphones are designed to last multiple hours of use. Because of its fast charging capabilities, you spend more time playing audio than charging batteries.
The headphones seamlessly fit your head. The ear cushions make sure that it stays as comfortable as possible even after hours of playing.
What's more interesting about the Marshall Major IV is the multi-directional control knob that allows you to turn on or off the device, skip, pause, and play music, and lower or increase the volume. Aside from that, the headphones allow you to easily accept or reject calls. No need to worry about having a headphone jack.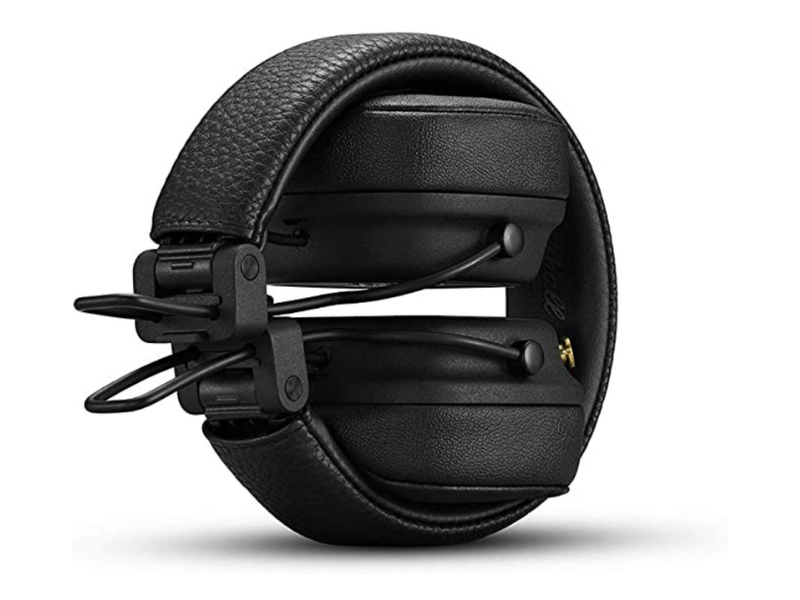 Here's even a neater feature of Major IV. You can share and enjoy music together with others through its 3.5 mm socket.
When you're done using your headphones, simply fold them into a more compact size. The ear cups are folded inside to protect them from wear and tear.
Obviously, the Marshall Major IV is no doubt your go-to headphones for your Google Pixel 7.
Buy it now on Amazon
---
Choose the best wireless headphones for Pixel 7 this 2023
You just read our list of the top wireless headphones that will surely complement your brand new Google Pixel 7.
Always remember to consider your budget, preference, and need when choosing Google products. With so many headphones out there, take some time to research and gather as much information as possible.
By doing so, you should then find the best headphones for you!
* If you buy through links on our site, we may earn an affiliate commission. For more details, please visit our Privacy policy page.