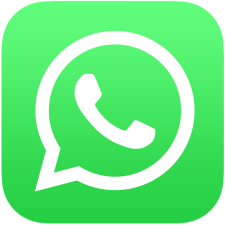 UI Improvements on the Messaging Platform
WhatsApp has been consistently upgrading its interface and functionality, with its most recent feature in testing being a chat list filter. A screenshot shared by WABetaInfo of the upcoming 2.23.14.17 release reveals these changes, aimed to improve navigation and usability within the app. The filters will be located at the top of users' chat lists and help sift through unread messages, personal chats, and business discussions quickly.
The filter feature is designed to promote efficiency by reducing the time spent on scrolling through a crowded chat list. Consequently, this improvement could make the messaging app more user-friendly, minimizing time spent searching for particular conversations.
Detailed Overview of New Chat Filters
There are three filters being introduced in the new version of WhatsApp; these aim to allow better organization based on chat type. By selecting these options at the top of their screen, users will soon be able to access 'unread messages,' 'personal conversations', or 'business-related chats'. However, even though many utilize WhatsApp for group conversations, a distinction for group chats is currently not part of these changes.
Implications for Group Chats
At present, it appears that the filter development mainly focuses on private one-on-one chats. This could potentially leave out a large portion of users who primarily use WhatsApp for group interactions. Although it's unclear if future updates will add this feature, many feel that a dedicated filter for group chats might enhance overall user experiences significantly.
Introduction of Group Suggestion Feature
Aside from refining ease in navigation through chat filters, WhatsApp also seeks to facilitate community engagement with its novel "'Group Suggestion" feature currently being tested in communities. This feature permits users to propose groups to admins within their communities; once approved by administrators, members can easily discover these new groups.
This newly developed section provides two shortcuts allowing community admins either to accept or reject proposed groups from members swiftly. The goal is to empower community admins enabling them to strengthen their communities by promoting collaborative work and shared ideas.
Upon approval by an admin, a suggested group and its members join the community automatically. However, WhatsApp grants flexibility allowing new members to choose which community groups they wish participation in freely.
Meanwhile, as an unrelated update regarding user bases in line with India's IT rules 2021's compliance agreement effective last month – the company reportedly banned 65,08,000 accounts between May 1st and May 31st, proactively eliminating about 24,20,700 accounts.
Final Thoughts
As digital communication platforms continuously evolve with technological advancements -WhatsApp persists in testing user-friendly features improving navigation and promoting interaction among varied conversational needs via chat filters and group suggestion upgrades.