In this post, we will show you how to fix Warframe stuck on loading screen, and make you understand the cause of the problem. That way, you will be able to prevent it from happening again in the future. Read on to learn more.
When a game gets stuck on the loading screen and won't continue to load up, the problem can range from a minor technical issue with the game or the computer to a more serious issue affecting the game files. But based on reports from gamers who have encountered it, the problem is not really that serious and can even be fixed by doing a couple of procedures.
There are a few procedures you need to do to try and make Warframe load successfully, and that's what we're going to show you. So if you're one of the gamers with this problem, here are the things you should do:
Fix #1: Close Warframe and restart your PC
The first thing you should do in fixing problems like this is to refresh the memory of your computer and reload the game. So if Warframe is stuck on the loading screen, force stop it, and then restart your PC. Here's how it's done: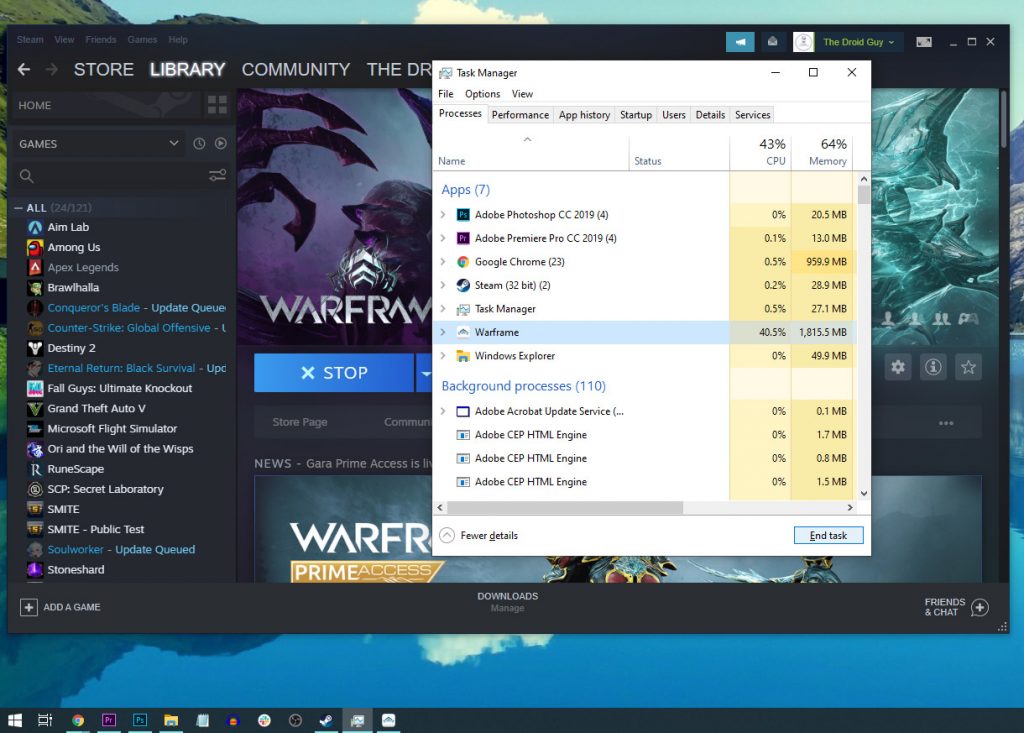 Press the CTRL, ALT and Delete keys at the same time.
Click Task manager.
Look for Warframe, click on it and then click the End task button at the lower-left corner of the window.
Once the game is closed, click the Start button.
Click Power, and then Restart.
When the PC has finished rebooting, launch Warframe again to see if it can load up properly now.
Fix #2: Check Warframe's servers
It's possible that Warframe can't continue loading up because its servers are down. So that should be the next thing you have to look into. If it happens that this is just a server problem, then all you have to do is wait it out as it will be fixed in an hour or two. Here's how you check the game's servers: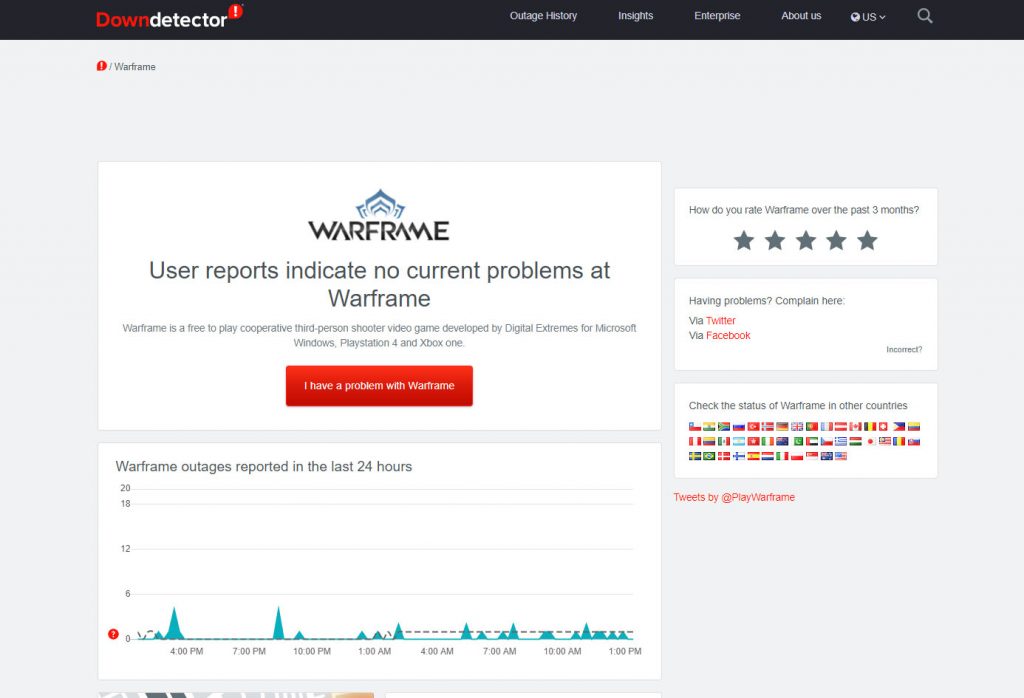 Log on to DownDetector.com and search for Warframe.
Take a look at the most reported problems and see if they are similar to what you're currently experiencing.
If so, then it's a server issue and you don't have to do anything on your PC.
Fix #3: Verify integrity of the game files
A corrupted cache or game files can also affect the game's performance, and may even result in a problem like this. A game cache is just a set of temporary files that the system created to make sure the game runs smoothly, while the installation files make the game work. But if it's corrupted, then you have to get it replaced, and here's how it's done: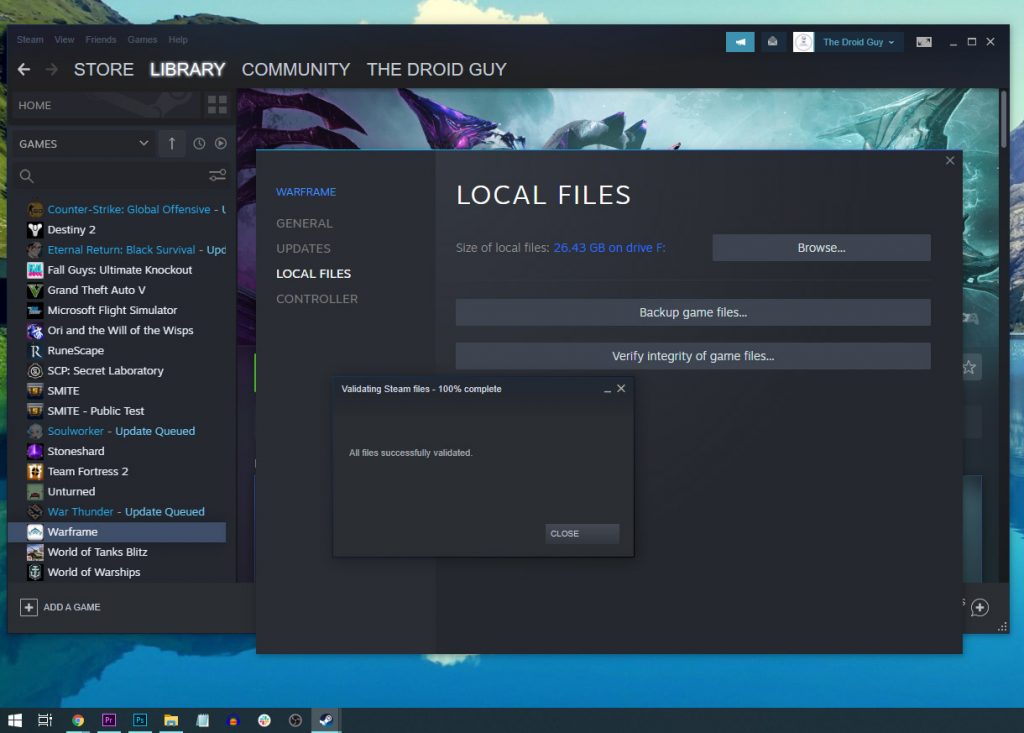 Launch the Steam client.
Navigate to the Library tab, right-click on Warframe and click Properties.
Navigate to Local Files and then click Verify integrity of game files.
Wait until the verification is finished.
If Steam detects some files to be missing, it will download them from the server in a form of an update, the same goes if they're corrupted or can't be read. However, if the verification says that all files are okay and yet the problem continues, then move on to the next solution.
Fix #4: Uninstall Warframe and reinstall it
If all else fails, then you have no other choice but to remove the game completely from your computer, and then redownload it to make sure you're using the latest version with new game cache and files.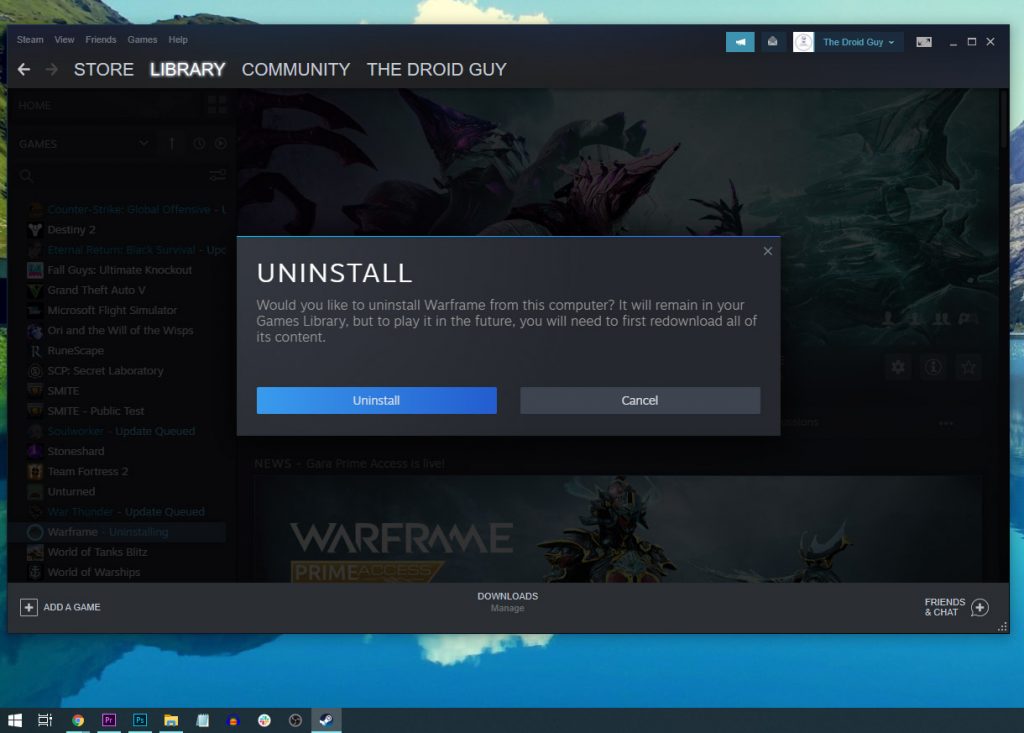 This is the most effective solution in fixing issues like this but it must be your last resort, as it might take a while before you can play the game depending on how fast your connection is. Here's how you uninstall Warframe from your PC:
Launch the Steam client.
Navigate to the Library tab and right-click on Warframe.
Hover over Manage, and click Uninstall.
Click Uninstall one more time to remove the game from your computer.
After uninstalling it, restart your PC and then reinstall it.
We hope that this troubleshooting guide can help you one way or the other.
Please support us by subscribing to our YouTube channel. Thanks for reading!
ALSO READ: