While AT&T has its own streaming TV service, Verizon has been absent from the game. However, it seems like the company could be launching a new TV streaming box very soon. A listing on FCC has revealed the device to be known as the "Stream TV" bearing the model number JS8V. The FCC listing also reveals that this streaming box comes with Bluetooth, Wi-Fi 802.11ac, an HDMI port as well as a controller. There's no mention of the operating system this device will run, but one can assume it's running some version of Android on board.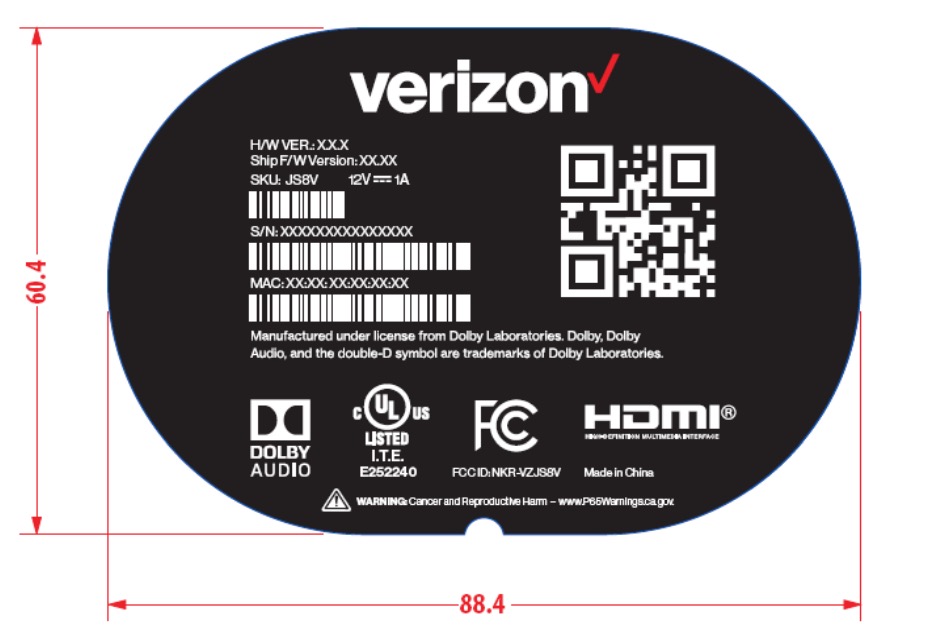 AT&T has a customized Android TV box of its own launching soon, so it's not a stretch to expect Verizon joining the fray. Since this is all just an FCC listing, we don't have too much details beyond the sparse hardware details available. One can expect this service to be competitively priced or offered as a cheap add-on for Verizon Wireless customers. However, a lot will depend on the kind of content that Verizon will offer.
AT&T is launching AT&T TV later this year with its own Android TV box. However, the carrier has been silent on pricing information for its offering. Perhaps Verizon wants to align the launch of its streaming device with AT&T's in the coming months. 2019 could well turn out to be an interesting year for streaming boxes.
Would you be interested in the Verizon Stream TV?
Source: FCC
Via: Fierce Video