The Valorant error code 39 usually appears when you have finished updating your game client or the game has new patch, when there is an ongoing server issues, or the game servers is in maintenance, just to name a few. Usually north american servers gets affected by this Valorant error code 39 but there have been reports that many Valorant players from the european servers has been affected as well. In this article we will be showing you the easy steps to fix Valorant error code 39 as experience by many players.
Valorant is a free-to-play first-person tactical shooter video game developed and published by Riot Games. It is one of the most popular fps shooter game with over 14 million players worldwide. Valorant allows 5 players on a team to go up against the opposing team of 5 players with each players characters has unique abilities.
Riot Games Valorant fix for error code 39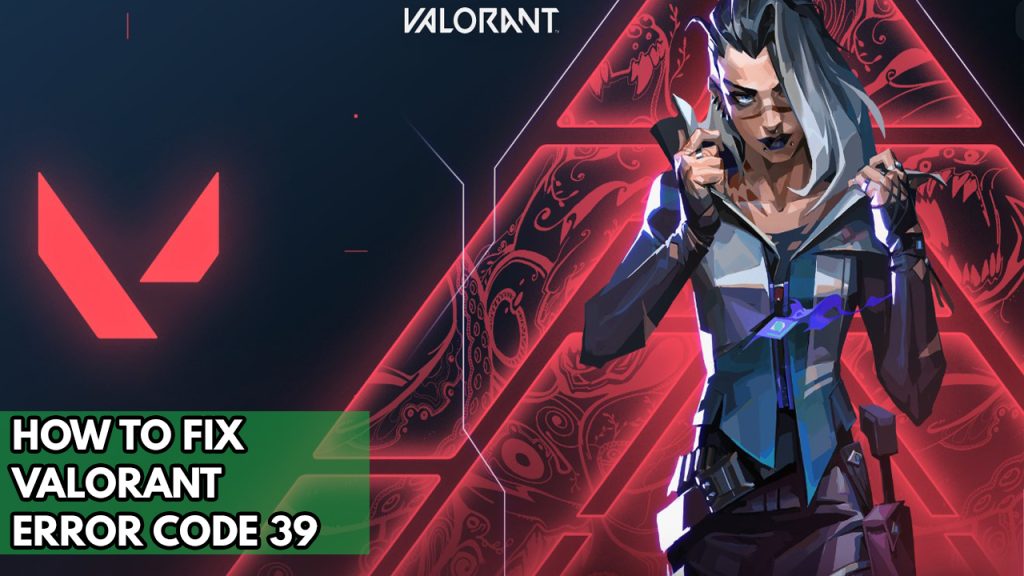 Some of the most unpleasant issues are the error messages that appear on the screen when players try to join into the game or are in the middle of a playing session. Valorant error code 39 is one such problem that many gamers have faced while playing Valorant.
Fix #1 Check internet connection
You might be experiencing Valorant error code 39 because of your internet connection being slow or intermittent. You can check your internet connection speed to determine if you have a stable internet connection. This is the first thing you should check.
Time Needed : 3 minutes
Checking internet speed
Open a browser.

Use any browser you want.


On your browser, open speedtest by typing speedtest.net.

This will lead you to the speedtest site.


Press the Go button.

This will start the speed test.


Check Internet download speed result.

This shows the connection download speed results.

If your internet speed is slow, try to see if the problem is caused by your internet router. If you restart your router and modem, your network devices will be refreshed. You can solve your network problem by rebooting your network equipment on a regular basis. Rebooting your computer and network equipment to boost PC speed and internet performance is one of the simplest ways to troubleshoot internet connection issues.
Simple router reset and computer reset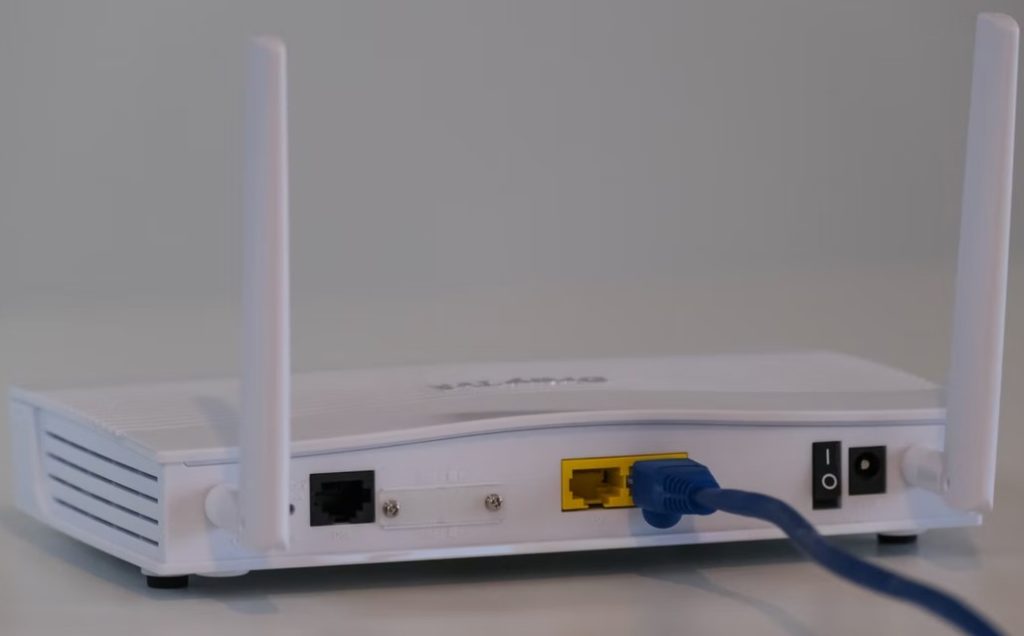 Step 1: Your computer should be turned off.
Step 2: Remove the power cords from your Modem and Router.
Step 3: Reconnect your modem and router to the power supply after a minute and turn on the devices.
Step 4: Wait for the lights to come on again.
Step 5: Turn on your PC.
If the internet speed problems persist after you've reset the router and modem, you should contact your Internet Service Provider to report the problem with your home connection or internet.
Fix #2 Check Valorant servers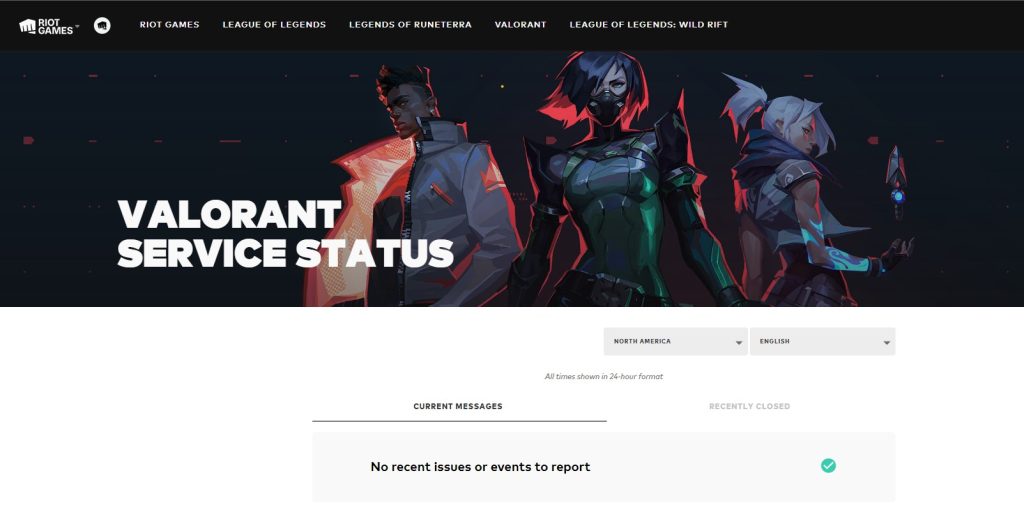 There's a chance you are encountering Valorant error code 39 because the game server is down or has outages. You may check the game's server status by visiting Valorant's official server status on this link. If the server becomes unavailable due to an announcement, you must wait for the problem to be resolved before playing Valorant in order to avoid the Valorant error code 39 problem.
Fix #3 Run the game as an administrator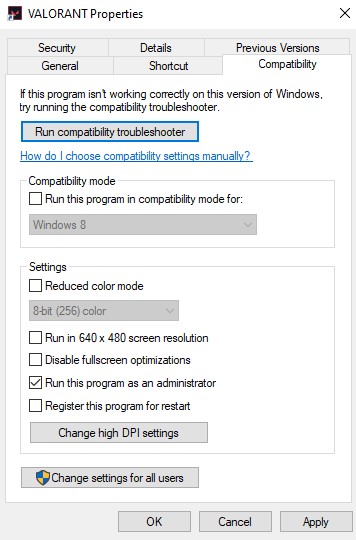 Running the game as an administrator allows you to launch it without any restrictions due to specific admin privileges. It will also allow you to run files that require administrative rights. If the Valorant error number 39 persists, try running the game as an administrator.
Running as an administrator
Step 1: Right-click on the game executable file from the installation folder.
Step 2: Select Properties.
Step 3: Click on the Compatibility tab.
Step 4: Make sure to place a checkmark on the Run this program as an administrator.
Step 5: Click on Apply then Ok.
Fix #4 Allow Valorant in Windows Firewall
When playing this game, one of the issues you could run across is the firewall blocking it. When this happens, the Valorant error code 39 will appear. Here's how to solve it.
Adding as an Exception through Windows Firewall exceptions
Step 1: Type Windows Firewall in the search bar on your desktop and then click the icon that appears in the results.
Step 2: Choose Allow an app or feature through Windows Defender Firewall.
Step 3: Scroll down until you find the game, then check all boxes.
Step 4: Click the OK button.
Fix #5 Check antivirus
If your antivirus is blocking the game client, you will get Valorant error code 39. Try temporarily disabling your antivirus software's real-time protection. If you can play Valorant without getting error message code 39, then add the game to your antivirus's exemption list and turn it back on.
Turning off Antivirus
Step 1: Press Windows Start menu key.
Step 2: Click Settings.
Step 3: Click update & security.
Step 4: Click Windows Security.
Step 5: Click Virus & Threat protection.
Step 6: Click Manage settings.
Step 7: Turn off real-time protection.
Turning off Avast
Step 1: On the taskbar, look for the Avast icon.
Step 2: Right-click Avast icon.
Step 3: Select Settings.
Step 4: Select disable option from Avast Shields.
Turning off AVG
Step 1: Right-click the AVG symbol in the system tray.
Step 2: Select Disable AVG Protection temporarily.
Turning off McAfee
Step 1: In the system tray, double-click the McAfee antivirus icon.
Step 2: In the upper right corner, click the Navigation link.
Step 3: Select Real-Time Scanning and then turn it off.
Adding the game to the antivirus exclusion list
Step 1: Press the Start Menu button.
Step 2: Click Settings.
Step 3: Click Update & Security.
Step 4: Click Window Security.
Step 5: Click Virus & threat protection.
Step 6: Click Manage settings.
Step 7: Click Add or remove exclusions.
Step 8: Click Add an exclusion.
Step 9: Click Folder.
Step 10: Locate and select the game folder.
Fix #6 Reinstall Valorant
If you are still experiencing Valorant error code 39 at this point, you need to uninstall and reinstall Valorant to have a fresh install. This will fix any issue you will encounter with the game.