T-Mobile's version of the LG V60 ThinQ 5G will be available for purchase on the 20th of March.
The carrier will also sell LG's Dual Screen cover along with the phone.
The phone will use the carrier's sub-6 GHz 5G network as compared to Verizon's mmWave network.
The LG V60 ThinQ 5G is finally arriving on T-Mobile, as per the carrier. The Magenta carrier announced today that the phone will reach its shelves this Friday on the 20th of March. Pricing has been set at $799.99 full retail, making it one of the more affordable flagships you can get in the market today. Naturally, customers can also get the LG V60 ThinQ 5G on the carrier's monthly installment plans.
Given that T-Mobile still uses the sub 6 GHz 5G spectrum, it's not particularly the fastest 5G network out there. For faster speeds, you will need to check out Verizon's variant of the phone which is expected to go on pre-order on the 26th of March with no word on a precise release date at the moment.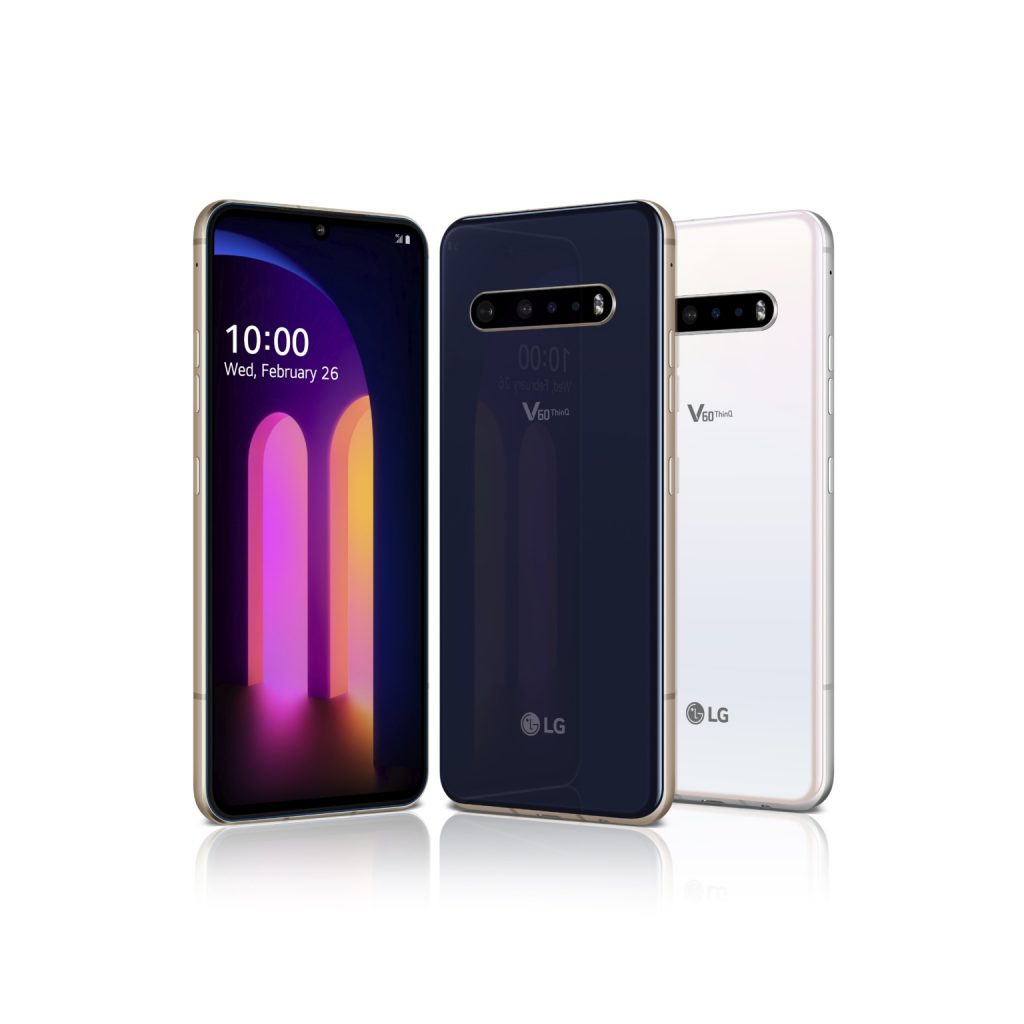 For those unaware, Verizon uses the mmWave 5G networks which have minimum coverage at the moment but offer exceptional 5G speeds. It's a trade-off that early adopters of 5G in the U.S. are well adjusted to at this point, although Verizon has mentioned that things will be different when its networks are expanded over the coming months.
T-Mobile customers can pay an additional $100 on top of the V60 ThinQ 5G and get the Dual Screen cover for the phone. This lets you do a lot more with your smartphone, practically acting as a second display. Verizon's variant will cost you $949.99 with the case included, although the carrier has mentioned that the Dual Screen cover will ship separately from the phone.
The V60 ThinQ 5G comes with a 6.8-inch P-OLED display with a resolution of 2460 x 1080 accompanied by the octa-core Snapdragon 865 SoC, 8GB of RAM, 128GB of expandable storage, Android 10, and a 5,000 mAh battery. The phone has a triple rear camera consisting of a 64MP sensor, a 13MP sensor, and a 0.3MP TOF 3D sensor. The front has a 10MP camera with support for wide-angle selfies. Surprisingly, LG also offers a 3.5mm headphone jack with the handset.
Source: T-Mobile, Verizon
Via: 9to5Google