Incidents such as losing high end smartphones occasionally happens. The majority of us keep a lot of personal data on our mobile devices. The likelihood is that the data on the mobile device, whether it's a company-issued one or one of the best Android phones you saved up for for months, is actually worth more than the actual device.
Do you own a Samsung device? Have your experienced losing an android device or wondering if you could still track your lost or stolen device? If so, then this post is for you.
Hey guys Welcome to The Droid Guy! Today, we are going to tackle how to track Samsung phone if you lost it.
Various independent developers have produced programs that can be used to remotely delete phones or, at the very least, help users find their lost phone. Since many of those apps needed root access to function correctly and to prevent being deleted by a malicious wipe, they never gained widespread acceptance. Despite the fact that a few of these apps still exist in some capacity, major smartphone producers have created their own location tracking applications.
Samsung is a well-known South Korean manufacturer of a variety of products, including Samsung phones, air conditioners, refrigerators, and several models of Smart TVs. Samsung devices are well known for the security features that they have. With its Find My Mobile service, which offers a few helpful choices in the event that a cell phone is lost or stolen, Samsung rules the Android field.
This is among the main reasons why companies should be just as knowledgeable about location monitoring tools like Samsung's Find My Mobile as consumers are. The Find My Mobile app could give you the protection you need if you don't have the mobile device management (MDM) technologies and other security protocols in place that are common of a larger organization. Additionally, turning on Find My Mobile should be one of your first actions when you initially unbox a new mobile Samsung device.
If you are interested to learn how to track your lost device, particularly your Samsung phone, then scroll down and continue reading.
Track Samsung Phone Free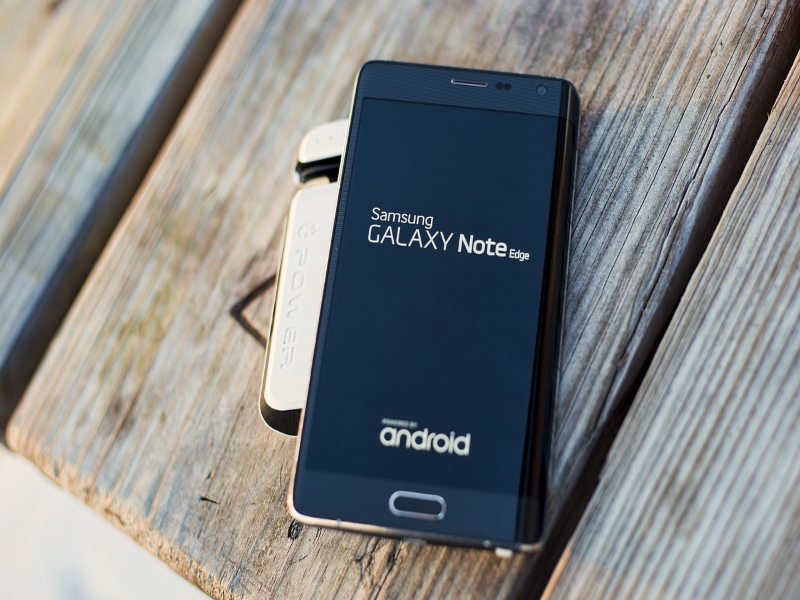 Find My Mobile Service Of Samsung
By having a Samsung account on a computer or other mobile device, you will be able to access the Find My Mobile service. Users who have registered Galaxy mobile device can locate, backup, and remotely erase data after activation. A 15-minute automated update on the position of the lost device will be sent out by the service if "Track location" is enabled.
Moreover, the service offers other features like a lock screen, the ability to prevent powering off, and the option to display a contact message. It also has a "Ring" feature that allows users to locate their Samsung Galaxy phones if it is nearby the owner.
Basically, this is a free service by Samsung.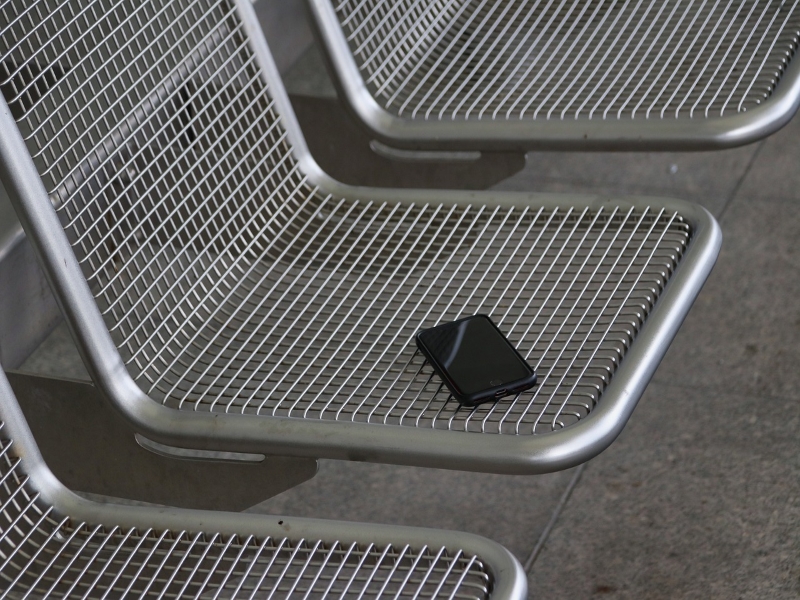 Tracking Samsung Phone Location
To start tracking you back, you must first turn on the tracking feature on your Samsung device. To do this, find and open Settings on your phone. Then, scroll down and tap Biometrics and security or Lock Screen and Security. Now, scroll down and tap the Find My Mobile option. Before making any necessary adjustments, make sure your Samsung account is visible. And that's how you activate Find my mobile feature.
How Does Find My Mobile Locate Lost Or Missing Phone
When lost devices are mistakenly left behind or even stolen, Samsung Find My Mobile may easily track these devices using data from wireless networks and location data gathered by Google.
Ways To Locate Samsung Device
Find My Mobile
Owners of Samsung phones should check the Find My Mobile website and log in with their Samsung account once Find My Mobile has been activated on their device. From this point on, they can view a list of all Samsung devices for which they have Find My Mobile turned on.
Users will see an active indicator on the map along with the device's status, battery life, and network connectivity type, either mobile data or WiFi, if the location of the device is found. Additionally, they will have access to the relevant remote features.
It is important to note that in order for Find My Mobile to function, the lost phone must be turned on and linked to a network.
In order to increase the lifespan of lost devices and give customers more time to find them, Samsung also provides a capability that allows power settings to be remotely adjusted.
Moreover, Find My Mobile can be used to regain access to a device in the event of a forgotten password or PIN, but users must enable Remote Unlock during the setup process to do this.
What If The Battery Life Of Your Phone Has Died
Find My Mobile won't be able to determine the exact location of your cellphone if the battery has already died. The "Send last location" option, however, should have enabled your smartphone to automatically send your location to the Find My Mobile server when the battery level dropped to about 20%.
As long as the missing phone is not in motion, this can be useful for finding it.
Make Your Samsung Device Ring On Find My Mobile
As a result, you've used a tablet to locate your device at a store, park, parking lot, or other location. However, since you don't have a phone, what should you do? No worries, Samsung has you covered, which is a good thing. No matter what sound mode or level your phone is set to, Find My Mobile can still help you locate it using the Ring feature. On the Find My Mobile screen, choose Ring, and then click Start in the pop-up that appears to start your device ringing. You will be made aware of the device's presence by a minute-long ringing sound.
However, you can silence this ringing from the phone, so it can take a few tries as you awkwardly look around the crowd for anyone who look perplexed or worried.
Lock Screen, Avoid Power Off And Display A Contact Message
Find My Mobile enables you to remotely lock your device if you think it may have been unlocked. In order to maintain the ability to track the device's location, you can also stop others from turning it off. To make it possible for anyone who finds the device to contact you, you can also have a contact message and phone number shown on the screen.
What happens If Your Device Is In Motion?
If you choose "Track location", you will be able to get a 15-minute automated location update if you believe your device could be moving.
How To Back Up Your Data
Have a reliable backup plan in place if you frequently have important data on your phone that you can't bear to lose. Find My Mobile enables you to quickly perform a remote backup of your device if it has been some time since your last backup. To run a backup, all you have to do is log in to Find My Mobile using a desktop or mobile browser as described above, then carry out the procedures below:
To access the backup options, click or touch Back up in the menu panel on the right side of the Find My Mobile page.
Choose the options you wish to backup by clicking or tapping on them in the backup options pop-up. Starting with the necessary and returning to the optional data later is a good option if your phone's battery is low or you are unclear of how long it will be in mobile range or powered-on.
Touch Back up to begin the backup once you've decided what you want to save. A pop-up confirming the use of mobile data might appear. To start the backup, click or touch I agree, followed by Back up.
If your phone is connected to a mobile network, it will begin backing up the requested data as soon as you click Back up. This is however not a silent process and does cause a notification on your phone, so keep in mind that anyone who has access to it will be made aware that you are backing it up. The time the backup finished is displayed in the pop-up window on the Find My Mobile page as each backup is finished.
Use Find My Phone To Delete The Data From A Lost Or Stolen Phone
It's never a good idea to keep important or private data on your phone. You want a method to make sure that whatever information you've stored on your phone won't be misused if it is stolen. Totally wiping that data off the device is an excellent method to lock it shut. Log in to Find My Mobile, then follow the instructions below.
To begin erasing your device's stored data, click or hit Erase data on the Find My Mobile screen.
If 2FA (2 Factor Authentication) is enabled, a pop-up will appear requesting you to enter the code that was received to your device. You might receive the 2FA code on another device that is signed into your Samsung account, but otherwise, you will need to use a Backup code to verify your actions. Select Verify using backup code, and then input the backup code into the form that appears.
You must choose Erase data once more after confirming in the Find My Mobile online page since nothing happens. This time, you will be met by a pop-up asking you if you want to perform a complete factory reset, which will erase all of the data and files on your SD card, if one is present.
Tap on Erase to continue with the factory reset.
Since you won't be able to track or manage your phone once you've reset it, erasing it should only be used as a last option. On the plus side, if your phone is stolen, the burglar won't be able to re-initialize the device without first entering your Google account password.
Locate Samsung Mobile Phone Through Find My Device
Any Android device, including Samsung smartphones, has access to a feature called Find My Device.
Only those who have granted permission for the Find My Device app to view their location can use the feature on their Samsung phone.
Make sure the phone you're searching for has the location feature activated and that you have the Google account connected to the target phone in your memory before making an attempt to find your Samsung phone.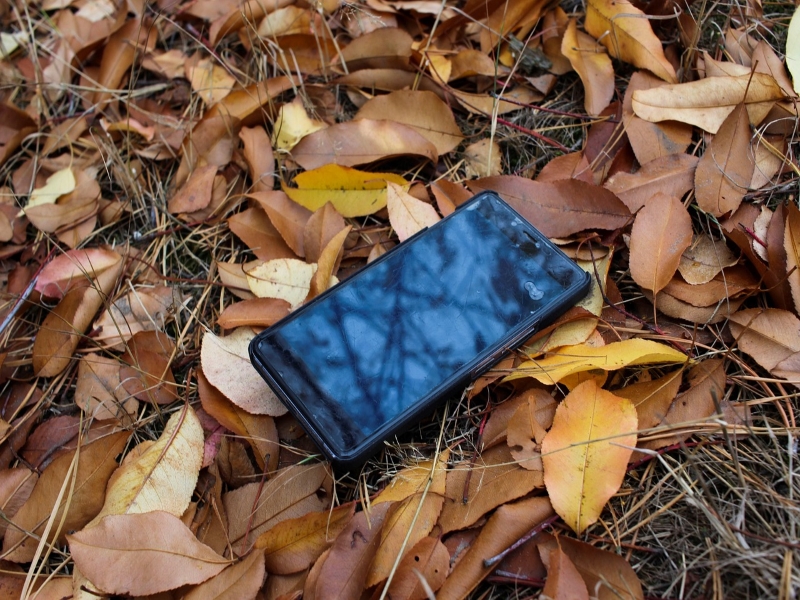 Locate Samsung Phone Through The Use Of GPS Tracker
Because the GPS tracker apps are well made, easy to use, and user friendly in their functionality, it is one of the most efficient ways to find and monitor your Samsung phone.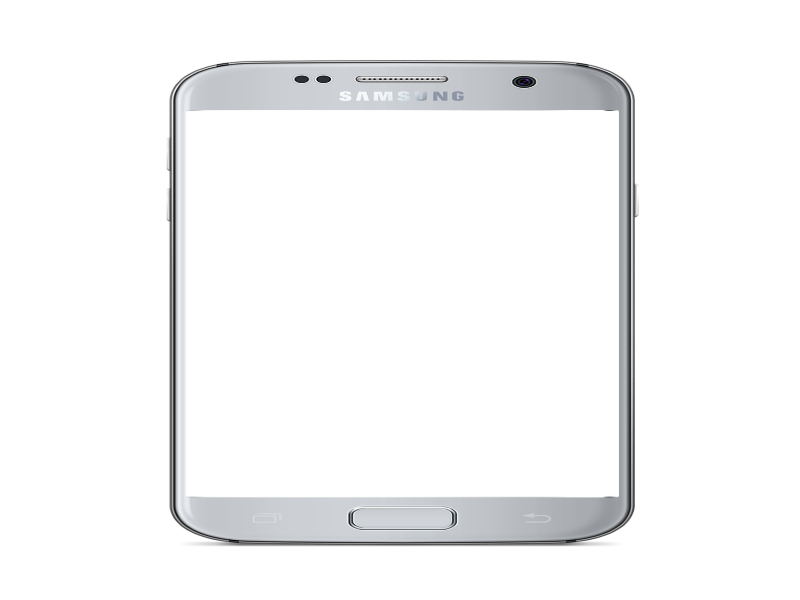 Using Google Timeline
Your phone can be located using Google Timeline even if it is off or the battery is entirely dead.
Your device has been recognized by Google as being associated with your Google account.
Your device has access to the internet now or has in the past.
Location Reporting and Location History must be turned on for your device to work properly. The Google Settings app on your device allows you to do this.
In contrast to the Find your device functionality, the Google Maps timeline function is not intended to help you find a lost phone. Instead, you can look up past journey routes by using your location date for a variety of purposes. It is, nevertheless, an extremely efficient way to find a lost phone.
The location history data can be used to determine the most recent location even if your Android smartphone is not turned on.
Therefore, even if your phone's battery is fully dead, you could still be able to find it.
Here's how It's Done:
Start by navigating your Timeline, previously known as Google Maps Location History, and verify that the current day is chosen in the calendar. You can also use Google Maps directly, open the sidebar, and choose Timeline from the drop-down menu.
An extensive history of that day's events may be found on the left side of the screen, along with a list of all areas that were recorded. All the places that have been represented on a map are on the right.
Aside from using cell tower IDs and Wi-Fi location detection, Your Timeline also uses GPS for tracking. There can be wide variations in accuracy as a result. Timeline has the benefit of allowing you to continuously track your phone's location over a long period of time.
You would be able to locate regularly visited locations, such as the thief's residence or workplace, that is, if someone stole your Samsung phone.
That could be helpful to you and the authorities in your pursuit of the person's capture.
That's it. I hope this simple guide has been helpful one way or the other. Thanks for reading this post.