Are you having trouble when trying to log in to Steam? In fact, login issues are some of the most common issues on Steam ever since. In this troubleshooting guide, we'll be focusing on one particular Steam error — the "too many login failures" bug that affects thousands of users every day.
Learn what you need to do below if you can't access your Steam account due to this error.
How to fix Steam too many login failures error?
If you are unable to login to your Steam account either thru the client or web browser because of "too many login failures" error, these are the solutions that you need to do:
Fix #1: Check for Steam server status.
For most people, the main reason why they may be experiencing login failures on Steam is server-related. That said, the first thing that you need to do in this situation is to ensure that you check the Steam server status.
You can also check the official social media account of Steam to know of the latest issues that may be affecting its services.
If there's an on-going Steam server issues at the moment, try logging into your account later or wait for a short time period (wait 30 minutes to an hour) before doing it again.
Fix #2: Force quit the Steam client.
If the servers are fine, the next troubleshooting step that you must do is to refresh the Steam client. You can do that by closing Steam using the Task Manager. Here's how:
Press CTRL+SHIFT+ESC at the same time.
Open Task Manager.
In Processes tab, highlight Steam and click on End Task button at the bottom.
Make sure that you do that same steps for all Steam-related processes.
Fix #3: Log out then log back in.
If there are no known server issues and the Steam client has already been restarted, make sure that you log out of your account before using Steam again.
In order to completely log out of your Steam account, just click on the arrow beside your profile name at the upper right, select Log out of account, and then log back in.
Fix #4: Try using a VPN.
Sometimes, the Steam "too many login failures" error can be the result of a network error or an issue with your ISP or network. To circumvent that, you can try to use a Virtual Private Network or VPN. Not only does VPN lets you fix certain network restrictions or issues but it also helps you protect your data privacy.
There are many free and premium VPNs out there so all you need is to perform a quick Google search. Keep in mind that not all free VPNs are good or safe so be sure to do some digging about the product you are using.
Also read: Unblock sites with a VPN and free your internet – ExpressVPN
Fix #5: Power cycle your network equipment.
Steam login failures are sometimes caused by failures from your network. You want to make sure that your home internet is working properly by doing some basic troubleshooting such as a quick device powercycle. Make sure that you reboot your modem and router at least once every few days to clear any network error and to refresh the device.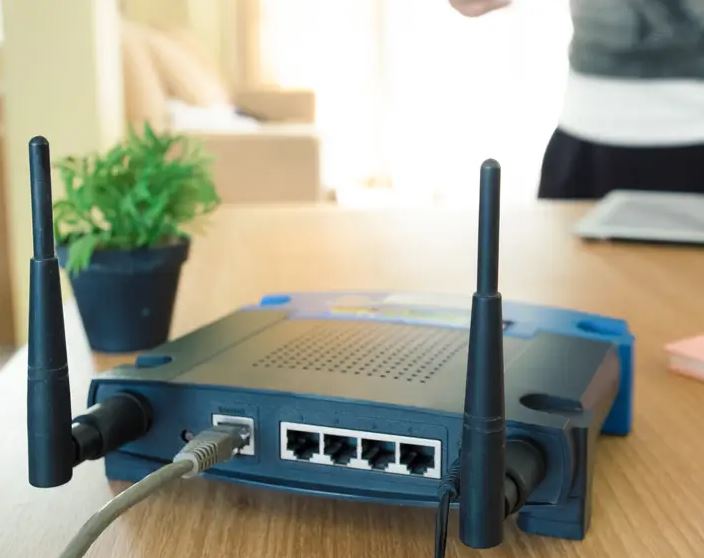 To do a complete power cycle, turn off your modem or router and unplug the device from the power outlet for 30 seconds. Afterwards, connect everything back in and turn the device back on.
If you have other network devices aside from the usual modem or router, make sure that you power cycle them too.
Fix #6: Try logging in to your account using a web browser.
If you are still getting the "too many login failures" error on Steam, you can try to access your account using a web browser instead. In case you've been getting the same issue on the browser ever since, you can also try to clear the browsing history of your web browser. It's possible that it's a browser issue and there's nothing wrong with Steam at all.
OTHER INTERESTING ARTICLES:
Visit our TheDroidGuy Youtube Channel for more troubleshooting videos and tutorials.