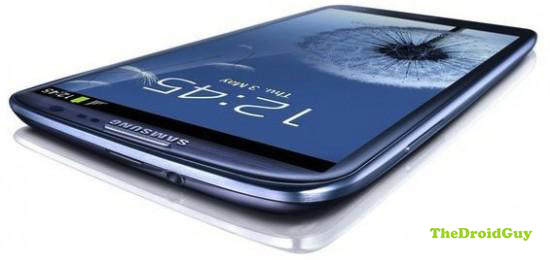 Welcome to our new S3 connectivity troubleshooting series! Years after this popular Samsung flagship was released, we are still receiving tons of issues like the ones below. Most of these issues are also happening on other Android smartphones so the solutions for Samsung Galaxy S3 Wi-Fi or mobile data connectivity problems provided here may look similar.
If you can't find your problem mentioned in this article, please send us an email by using the link provided at the bottom of this page.
Problem #1: Samsung Galaxy S3 not getting notifications for pending app updates when not connected to Wi-Fi
Hi. I am having problems with my Samsung Galaxy S3. For the past few days I have only been able to get notifications from apps installed on my phone with Wi-Fi enabled. When this is not enabled notifications don't come through. Please help! — Jo
Solution: Hi Jo. Make sure that the auto-updates for apps option is setup correctly so the phone notifies you accordingly. Just follow these steps:
Open the Google Play Store app.
Tap the Menu key.
Tap Settings.
Tap Auto-update apps.
Select the desired option to update your apps from these three options:

Do not auto-update apps.
Auto-update apps at any time.
Auto-update apps over Wifi only.
Do not select the third option if you don't want to update via Wi-Fi only.
Problem #2: Samsung Galaxy S3 won't connect to any Wi-Fi
Hello!
I was actually wondering if you could help me with my problem. I have a Samsung Galaxy S3 and I use Straight Talk. And ever since I got it a few months ago it worked perfect, but all of a sudden a couple days ago, it won't connect to ANY Wi-Fi. This is annoying because otherwise I have no connection to the internet and crappy signal. I tried restarting it and forgetting and reconnecting to different Wi-Fis but it doesn't ever connect.
If you could somehow help me with a solution, I would very much appreciate it. I tried looking for one online and no one I could find has had this problem. — Jenny
Solution: Hi Jenny. This is a known issue for Samsung Galaxy S3s so just do these potential solutions.
Boot the phone in Safe Mode
If you notice the problem immediately after installing an app update or a new app, consider booting your phone in diagnostic mode. While in safe mode, the phone will prevent third party apps from running so try to turn your Wi-Fi on and see if it works. If it does, start uninstalling apps you have recently installed as one of them may be the culprit. If you have no idea how to boot your S4 in safe mode, just click this link.
Clear the phone's cache partition
Sometimes, a corrupt cache partition can mess the phone's basic functions like mobile data and Wi-Fi connectivity for some reason. Deleting the existing cache can restore the normal app and phone functions to normal at times. Follow the instructions how to do it here.
Turn off Power Saving Mode
To save battery power, power saving mode naturally turns off some of your phone's functionality including Wi-Fi. Try to access your phone's hidden service menu and see if you have the option to turn the Wi-Fi button ON. Keep in mind that some carriers may have locked the service menu out for users so if nothing happens when you try to access it, just proceed to the next solution.
To access your S3's service menu:
Open the phone's dialer app.
Dial *#0011#.
Tap the Menu button once a new screen appears.
Select Wi-Fi.
Turn ON Wi-Fi Power Save Mode button.
Perform a factory reset
If nothing works up to this point, wiping the phone off will restore all its basic functionalities. Doing a factory reset deletes everything on the phone so make to create a backup before you proceed.
Problem #3: How to solve Samsung Galaxy S3 authentication error
I have a Samsung Galaxy S3 4G i905. Wi-Fi is not connecting, only search & save the Wi-Fi networks. It gives authentication error but it connects when phone is very close to router. If it's beyond 2 or 3 m, it disconnects but shows Wi-Fi network is available. How do I fix this!? Using Android 4.3. — Nuwan
Dear sir. My Galaxy S3 is not connecting to Wi-Fi because of "Authentication error occurred".  I have already checked some ways (Already am reset all settings , try to forgot network ) so I need a solution of this problem. Please reply me quickly. Thanks & Regards. — Niyas
Solution: Hi Nuwan and Niyas. Kindly follow the instructions in our previous post — How To Fix Galaxy S3 WiFi Authentication Error — regarding Wi-Fi authentication issue.
Problem #4: Samsung Galaxy S3 won't connect to mobile data
I have a Galaxy S3 Mini Android Samsung. Straight Talk. I had to factory reset my phone, I got it back on and now I can't connect to the Internet.  I have phone time. And around Wi-Fi it connects just fine. But my phones service Internet is not. I have literally tried everything. — Alicia
Solution: Hi Alicia. Did you download or install something prior to noticing the problem? If you did, kindly uninstall the latest app or update and see if that will help. Please check this helpful article and see if any of the solutions here will help: How To Fix Malfunctioning Apps On Samsung Galaxy S3.
If nothing works in this tutorial, we suggest that you call your service provider for assistance as there may be a network- or account-related issue preventing you from using mobile data.
Problem #5: Unable to "forget" network in Samsung Galaxy S3
I have tried to long press a Wi-Fi entry that I no longer want listed, but the 'forget' option does not appear. Only one of the five entries allows the 'forget' option, and it's the one I want to keep. Any suggestions? Insight? Thanks for your time. — Moe
Solution: Hi Moe. Make sure that you are not connected to any Wi-Fi network before attempting to select "forget" option. A user reported a similar occurrence before and he said that it was fixed by simply disconnecting the phone from any Wi-Fi. If that won't fix the issue, try to delete the cache partition then perform a factory reset.
Problem #6: Samsung Galaxy S3 unable to connect to mobile data after disconnecting from Wi-Fi network
Hi there. Firstly. I apologize if you've already addressed this, but I couldn't find it on the webpage!
My Galaxy S3 mini is driving me mad. Usually (but not always!) when I leave home (and therefore Wi-Fi) it won't connect to mobile data…on ANY app. When pushed, it says 'no internet connection' although there's a perfectly good signal.
The only way to make it do it is to restart the phone… then it works OK… for a while. Then sometimes it does it again, so I have to restart… again.
As far as I can work out, the issue is with swopping from an automatic Wi-Fi connection to mobile data……but that's as much as I know!
Please help!! (It is still under guarantee, so if it IS a fault with the phone, it could go back).
Kind regards. — Tricia
Solution: Hi Tricia. A firmware glitch may be preventing the phone to switch to mobile data after turning off its Wi-Fi radio. This can sometimes happen if your phone is low on RAM, been up for a long time, or if a third party app disables mobile connectivity. In some few instances, the problem may be the phone's failure to re-provision. These are the things you can try:
Toggle Airplane Mode On and OFF.
Update the phone's profile.

Turn off mobile and Wi-Fi connectivity.
Tap Settings.
Tap About phone or System Updates.
Tap Update Profile.

Attempt to re-provision.

Open the phone's dialer app and dial ##72786#.
Wait for the phone to reboot.

Do a factory reset.
Problem #7: Samsung Galaxy S3 connects to mobile data only at specific periods
I need help please. I can only use my 3G connection every 4:00am-6:00am then after that the signal drops. — SuperCute
Solution: Hi SuperCute. Do you use any third party profile or mobile data scheduler app? Try to go over your list of apps and see if you have anything that may force the phone to allow it to connect only at specific intervals. You can either boot the phone in Safe Mode or manually go over your apps to check this.
If the problem is not with your phone, consider calling your service provider and see if they can help.
Problem #8: Samsung Galaxy S3 mobile data issue–unable to download pictures, "currently unable to download, try again later" error
Hi there.
I have a Galaxy Samsung S3 mini. My service provider is Rogers. We have no Data on our phone, only used for calls and texting. I was always able to receive pictures in the past then suddenly no more. I get the message "currently unable to download, try again later". I have removed all pictures and videos from my phone in hopes that freeing up more space may help, I have made sure I have 3-4 bars of service, I have turned off the Power Save mode, I have it in the GSM/HSPA/LTE auto connect network mode.  My husband has the exact same phone and we are on the same plan and he can receive pictures. I have through and made sure all my settings are the same as his and still no luck. I am at a loss, any ideas.
Thanks. — Shelley
Solution: Hi Shelley. This may be a Roger's account-specific issue so we suggest that you call Rogers first for help. If there are no network or account restrictions, try to clear the phone's cache partition and make sure that the Message Center is correct. Try to go open your messaging app, go under settings, text message settings, and look for the option to change the message center number. Some carriers or SIM card lock this option so try to call Rogers for instructions on how to access it.
---
Engage with us
If you are one of the users who encounters a problem with your device, let us know. We offer solutions for Android-related problems for free so if you have an issue with your Android device, simply contact us by email at [email protected] and we will try to publish our answers in the next posts. We cannot guarantee a quick response so if your issue is time sensitive, please find another way to resolve your problem. 
When describing the problem, please be as detailed as possible so we can easily pinpoint a relevant solution. If you can, kindly include the exact error messages you are getting to give us an idea where to start.
TheDroidGuy has social network presence as well so you may want to interact with our community in our Facebook and Google+ pages.