There are a lot of ways a Note 3 can go wrong but one of the most common problems being reported by users around the world are those concerning boot-up and power-related ones. As we aim to educate Android community about these issues, we come up with a focused set of posts to address them. So, here's the second part of our troubleshooter series.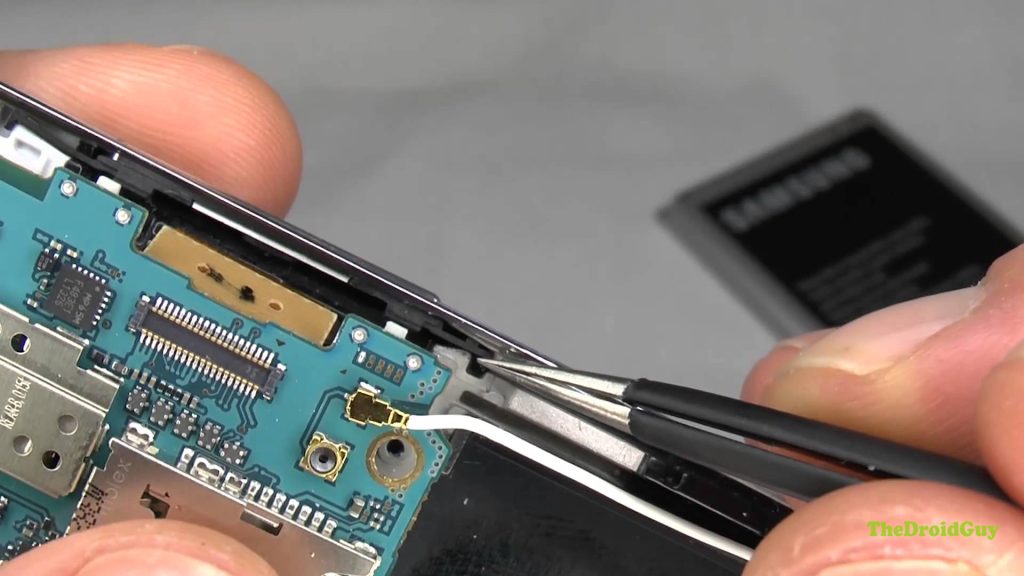 If the solutions For Note 3 power, boot Up issues given here won't work, let us know about them so we can look for other ways. There's a link provided at the bottom of the page to let you air your problems, so use it. We expect that you use it to make us aware about your problems.
Problem #1: Galaxy Note 3 regularly get stuck in a boot loop
Hello. I have been browsing your help articles and did not find anything applicable to my situation.
Basically back in January I believe I had malware on my phone. The device would randomly restart, screen would not turn on and the only way to correct it was to pull the battery or the device would just get stuck in a boot loop. At that time I promptly stopped using it and performed the factory reset with no issues. I also stopped using the device for a few months while I installed and ran multiple different Antivirus/malware protection.
Eventually I hooked the device up to my PC and the Verizon software that was installed appeared to perform some sort of recovery. I started using the device again since that (since about late April) and am now experiencing similar issues to the ones I had prior.
I have the Verizon software protection and *had* lookout mobile for a while. Neither found any viruses or malware on the device, yet I'm still experiencing the above issues. I've tried to reset the device multiple ways, including through safe mode and via the button combination as well as through the device settings. Every time the device appears to be going through the reset process but in the end I am taken to my lock screen, not the device setup screen as I should. Like stated, I did call Verizon and even Samsung to see if they could help, but all had me go through all the steps I've already described.
I removed lookout mobile as Verizon believes that was causing the reset issue, however I still did not have any luck even after lookout was removed.
I even went to a Best Buy Samsung experience location to try and have them wipe the phone clean and reinstall everything as if it was still in factory…no luck.
(it took me 3 restarts and 1 random freeze to complete this email via my phone). Any thoughts as to what I can do? Thanks. — Adren
Solution: Hi Adren. While rare, a bootloader malfunction is not impossible. If you are open to the idea of rooting your phone, that should be one way to fix this. We are yet to come up with a more detailed rooting procedure for Note 3s so in the meantime, visit other forums that handle how to replace or update a bootloader. XDA-Developers forum is a good place to start.
Otherwise, you may opt for a phone replacement.
Problem #2: Galaxy Note 3 fails to boot in recovery mode and showing error: MMC: mmc_read fail, Movinand checksum confirmation fail
Hello. I am having some issues with my Note 3 including the following:
When I connect the charger the screen displays the big charging battery but won't turn back off
When I try to turn the phone on it gets stuck on the Samsung Galaxy Note 3 logo
Won't boot into Safe Mode
When I boot to recovery it displays the following errors: MMC: mmc_read fail, Movinand checksum confirmation fail.
If you have any advice on fixing this issue, please assist. Thanks. — Shanay
Solution: Hi Shanay. The error message "MMC: mmc_read fail, Movinand checksum confirmation fail" is an indication of a faulty ROM or OS. Because you cannot perform a factory reset via recovery mode at this time, what you can do is to boot the phone in download mode and re-flash it to stock ROM. There are many forums that provides instructions on how to do this but we cannot guarantee their effectiveness. Keep in mind that re-flashing your phone may cause side effects so make sure to consider the risks before doing so. Re-flashing may also void any remaining warranty on your device so tread lightly on this one. AndroidCentral's thread is a good place to start.
Problem #3: Galaxy Note 3 losing more battery power when charging
Hi. I have had this phone for almost 2 years. Suddenly, while plugged in to charge, it actually is draining power. I have done resets. Also, the screen started turning on and off by itself with a quick vibrate like when rebooting, only I'm not rebooting.
The battery does not get hot, and I have a battery optimizer app too. Lookout Mobile Security finds no threats. I even swapped batteries, turned off draining apps like Wi-Fi, GPS, etc.
I don't think it's the battery add usually they go bad slowly over time. This was sudden. No new 3rd party apps installed either.
So confused. Please help. — Brian
Solution: Hi Brian. Try lowering the screen's brightness while charging, or better still, simply turn off the phone. If your phone continues to leak power even when the device is off, try checking for any hardware-related problems like a possible charging port issue or a bad charger.
Otherwise, consider doing a factory reset and observe if it does any difference.
Problem #4: Changing Galaxy Note 3 folding cover fixes battery problem
I appreciate all your advice and help. I wanted to let you know that I had bad issues with battery life after upgrading to Lollipop. After trying all sorts of things I changed my phone cover. I had the wireless charging fold over Samsung cover. Once I went back to the original back to the phone and remove didn't use the folding cover my battery life returned. —  Tom
Solution: Hi Tom. Good to hear about your self-discovered solution. It's our first time to hear about a phone cover affecting a Note 3's battery function so this should really be helpful for Android community. We appreciate your time and effort in letting us know about this. Keep it up!
Problem #5: Galaxy Note 3 bought from Kuwait keeps on rebooting
RE: Galaxy Note 3
Model:SM-N90005
Android version:4.4.2
Dear Android Guy.
I have read almost all the posts regarding Samsung Note 3 and their issues. My problem is a bit complicated.
I purchased my phone more than a year ago in Kuwait where I used to live and  it was imported from the UK. Then, after a few months I moved to Australia and I have no issues with it using a SIM card from Australia or Kuwait. Recently, when I moved back to Kuwait for 3 weeks, It suddenly turned off by itself while using the SIM card from Kuwait. As suggested in your posts, I removed the battery and turn it back on and it worked for a while. Unfortunately, it kept on turning off and became unreliable. As the problem persisted I changed the SIM card and replaced it with my SIM card from Australia. As roaming costs are excessive, I only used my local Internet provider in Kuwait to connect to the Internet. The phone worked fine while I was in Kuwait and it only turned off just a couple of times. I didn't worry as thought the problem was with the SIM card from Kuwait. Upon returning to Australia it started to play out again and I even changed the SIM card to my alternative Australian number.
I took it to Samsung Australia and they wouldn't touch it as the phone was bought overseas!. I performed a data back up before taking it to the phone repair shop. They didn't find anything wrong with it and I removed the SIM card and they re-installed the software and left it in the shop for half a day and it worked just fine. I took it home and I inserted the SIM card and it was fine for a day, however on the second day it turned off by itself again. I have also read that by pressing the power button and the volume up at the same time it helps to re-start the phone (reboot?) and the problem might go away. I tried that and it turned the phone on but it turned off after a while. I also read that the phones might go onto safe mode but mine hasn't, it just turn off. I haven't tried what you had suggested in another post 'This time, follow this sequence:  
Is that another way to re-boot the system? I know that data from caches have been removed from the system as I read also that any remaining history might cause the problem to return.
I took it back to the shop and they re-set it for me and told me not to connect it to the internet for 3 days. I presumed it is because they think it was an odd application that was causing the problem as it is also mentioned in one of your posts.
Now, as suggested by the shop staff, the Australian SIM card is in but I haven't turn on the Internet either via wifi or GLT.
The shop staff reckons that the battery is fine and don't need to replace it. Therefore, I haven't clean it as you have suggested. I don't think there isn't anything wrong with the software, as they installed it again.
I have used Samsung phones since the first Galaxy was out and never had any problems till now with my Note.
The staff at the repair shop told me that if it happens again, there might be a hardware issue and not a software. Just the thought of it gives me the shivers. I don't think the phone is under warranty and besides, I'm not in Kuwait.
I hope you can help. — Rosa
Solution: Hi Rosa. The shop staff may be right. If they already checked all possible software angles and restored the phone to factory defaults, the only remaining possible reason may be hardware malfunction. If a phone randomly reboots and there's no apparent software-related cause, you may be looking at a faulty processor or an overheating component. A phone like your Note 3 has a built-in mechanism that will automatically shut itself down once it detects that it's processors' cores have reached a certain heat threshold to prevent damage. A non-user initiated reboot is an indication of a problem, usually hardware in nature.
Sometimes, rogue apps can also cause the phone to mess up its functions resulting to reboots. Try to do another round of factory reset and observe how the phone behaves without installing any third party app. If you installed the same set of apps after it was checked out by the shop staff, you may have re-installed the source of the problem.
To pinpoint which hardware component is not working properly is a tricky business and can be time consuming. A technician has to look into a lot of things to ensure that everything checks out fine. And even if they'll be able to identify the reason for the problem, replacement for it may still cost you something. The only real solution for your case is to have the phone replaced. We know it will not be free but it's the only fix if you want to continue enjoying the Note 3 experience.
See also: Solutions For Note 3 Power, Boot Up Issues [Part 1]
---
Engage with us
If you are one of the users who encounters a problem with your device, let us know. We offer solutions for Android-related problems for free so if you have an issue with your Android device, simply fill in the short questionnaire in this link and we will try to publish our answers in the next posts. We cannot guarantee a quick response so if your issue is time sensitive, please find another way to resolve your problem. 
When describing your issue, please be as detailed as possible so we can easily pinpoint a relevant solution. If you can, kindly include the exact error messages you are getting to give us an idea where to start. If you have already tried some troubleshooting steps before emailing us, make sure to mention them so we can skip them in our answers.
TheDroidGuy has social network presence as well so you may want to interact with our community in our Facebook and Google+ pages.