Hey guys! For today's post, we are going to talk about the differences between a android and smart tv. So, if you're interested to know what the key differences are, then scroll down and continue reading.
* If you buy through links on our site, we may earn an affiliate commission. For more details, please visit our Privacy policy page.
Smart TV vs Android TV
Let's first learn about the best Smart TV available right now before we go into the primary differences of android tvs and smart tvs.
This unit is actually the best smart tv compare to other smart tv brands right now. That's right, if you are looking for the best smart tv in the market, the Samsung 55″ Class Neo QLED 4K is on the top of the list. Find our below why this is the Smart TV.
Product Information
Brand: SAMSUNG
Screen Size: 55 Inches
Supported Internet Services: Built in apps such as Apple TV, Youtube, Hulu, Netflix, HBOMax, Disney+, etc.
Display Technology: QLED
Resolution: 4K
Refresh Rate: 120 Hz
Special Feature: 100% Color Volume with Quantum Dot; Real Depth Enhancer; HDR10+; Works with Google Assistant and Alexa, Quantum Matrix Technology; Neo Quantum Processor 4K; EyeComfort Mode; Dolby Atmos100% Color Volume with Quantum Dot; Real Depth Enhancer; HDR10+; Works with Google Assistant and Alexa, Quantum Matrix Technology; Neo Quantum Processor 4K; EyeComfort Mode; Dolby Atmos.
Included Components: User Manual / E-Manual, SolarCell Remote™ TM-2280E, Power Cable
Connectivity Technology: HDMI
Has Quantum Matrix with mini LEDs. Powered by a massive grid of Samsung's ultra-precise Quantum Mini LEDs, it precisely controls the different zones of light in your picture for spectacular color and contrast. Brilliant details show even in daylight. Now, that's amazing. But wait, there's more, with the realistic contrast and brilliance of Quantum HDR 32X, every detail appears to be real. You can explore all the nuances in the most recent motion pictures and television programs created for High Dynamic Variety and its extensive range of vibrant color colors.
Another nice feature of this device is its Neo Quantum Processor with 4K upscaling. The Neo Quantum Processor 4K employs AI-based deep learning to analyze your content and optimize it to full 4K quality. You'll be able to see everything you adore upscaled to breathtaking 4K resolution.
What's nice about this device is that it also has anti glare with viewing angle. Every seat provides the best view. Ultra Viewing Angle ensures you have exceptional picture quality, from almost anywhere in the room. It is designed to prevent glare and offer brilliant color across your screen.
Has an object tracking sound and Dolby Atmos. With OTS+, you'll be able to enjoy realistic 3D sound that puts you in the middle of the action; from carefully placed speakers behind the screen, you'll hear the getaway car drive from side to side and feel the fighter jet fly overhead; besides that, with Dolby Atmos built-in, you'll be able to hear the rain from above and the explosion from beyond. Cool right?
Of course, a Smart TV wouldn't be complete without multiple voice assistants. Your favorite voice control assistants are already included and available to help on this TV. Select between Google Assistant, Amazon Alexa, or Bixby.
If you want to buy this product, simply click on Amazon
---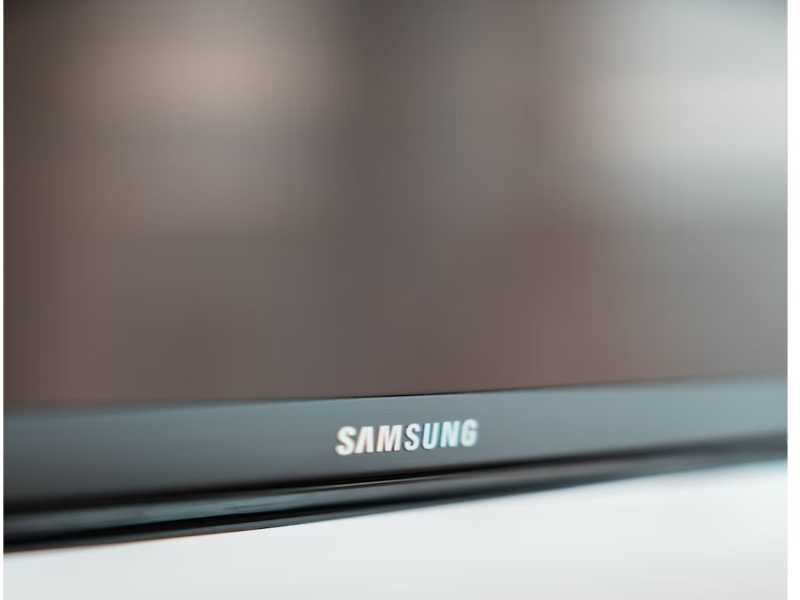 Samsung Does Not Support Android TV
One of the most well-known brands of smart TVs is Samsung, and yet none of them support Android. The Android TV OS (operating system) from Google powers many smart TVs. Samsung, however, prefers to take a unique approach to things. In contrast to its phones, Samsung does not currently and has never used Android on any of their smart TVs.
As opposed to the now-outdated Orsay OS found on many of Samsung's older TV models, Samsung's Tizen OS, which powers the company's most recent smart TVs, is vastly superior and more powerful. The newer 2020 model runs on Tizen, which is vastly superior to the older Orsay OS used by the Samsung TV from 2011, which was released in 2011.
Its own operating system is called Tizen. Some of its wearable technology, smart products like refrigerators and TVs, and wearables are all powered by Tizen. Because Tizen OS allows Samsung more control over its platform, it is the operating system used in these devices rather than Android. Additionally, it increases revenue since if you own and manage the software that powers a device, you are compensated for any transactions that take place inside of it, just like Apple.
Many TV businesses do utilize Android TV, and the reason is again rather basic, if you use Google's already-developed and established Android operating system, you will not have to invest millions of dollars developing and supporting your own. You can just let Google take care of everything while concentrating on your hardware.
2015 saw the debut of Samsung's TVs running Tizen OS. Numerous firmware updates have since been released that have brought new functions, including ones like Samsung TV Plus. Since Tizen OS is now the default operating system for all Samsung TV models manufactured after 2015, it is crucial to upgrade your firmware frequently in order to gain access to new functions and features.
With a Tizen-powered Smart TV, you'll have access to everything, including many apps (third-party applications), WiFi Direct, Bluetooth, a built-in web browser, and the ability to manage the TV with your smartphone.
Furthermore, your Smart TV has voice control built in Bixby, allowing you to interact with it just by speaking to it. You can decide which digital voice assistant is ideal for you thanks to full support for Bixby, Alexa, and Google Assistant on newer Samsung TVs, those launched in 2023 and 2022.
---
If you are looking for an android tv, then this one is the best. If you are wondering why, check out the specifications below.
Product Information
Brand: Hisense
Screen Size: 55 Inches
Supported Internet Services: Hulu, Netflix, Disney+, Amazon Instant Video, YouTube
Display Technology: QLED
Resolution: 4K
Refresh Rate: 120 Hz
Special Feature: Game Mode Pro, 4K ULED, Alexa Built-in, Google Assistant; Voice Remote, Dolby Vison and Dolby Atmos, Quantum Dot Color QLEDGame Mode Pro, 4K ULED, Alexa Built-in, Google Assistant; Voice Remote, Dolby Vison and Dolby Atmos, Quantum Dot Color QLED
Included Components: Remote Control, Stand, TV, Power Cable, Quick Start Guide
Connectivity Technology: USB, HDMI
It has a 4K ULED. Excellent and a lot better than 4K. They only use ULED technologies in the 55U7G. They enhance brightness, motion, color, contrast, and so forth. Isn't it amazing?
It also features a Quantum Dot Wide Color Gamut. See more than one billion colours using quantum dots. Quantum Dot creates purer, richer, more bright and accurate colors than a typical LED TV. However, it's far simpler to argue that it makes every day seem like the Fourth of July.
Using their Ultra Motion and a 120Hz native refresh rate, moving objects are no longer affected by digital "noise". Everything you see is incredibly crystal clear. You won't experience any blurred lines on this TV. The 120Hz native refresh rate makes gaming smoother with images that keep up with your action.
Dolby Vision and Dolby Atmos. Dolby Vision HDR pictures and Dolby Atmos audio are movie theater technologies for your home. You can see and hear the incredible clarity they create in each scene. Sound quality is awesome.
The movie experience is brought home with IMAX Enhanced. It integrates the top consumer goods and streaming platforms with digitally remastered 4K HDR content and DTS audio technologies. Designed for those seeking a more extravagant at-home experience.
If you are interested in purchasing this product, then click on Amazon
---
So, What Is The Difference Between Android TV VS Smart TV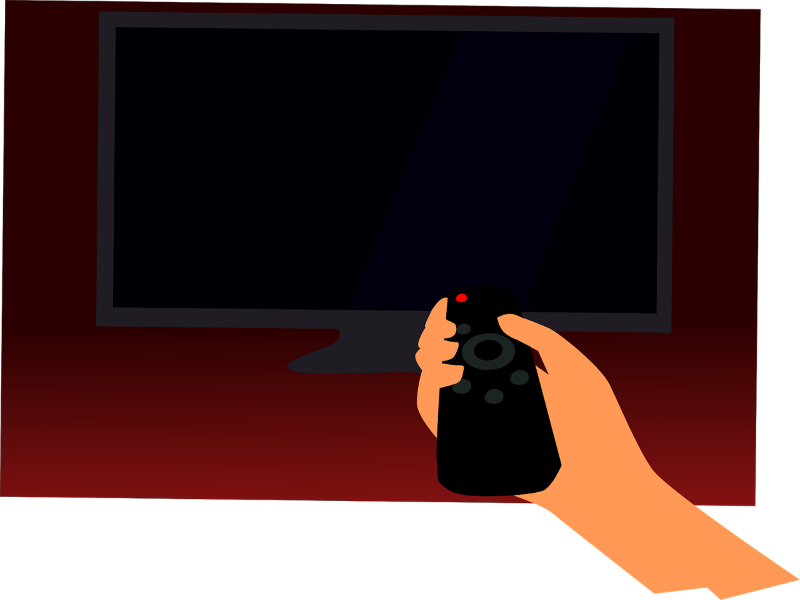 What Is A Smart TV?
Also known as Internet TV, a smart TV can be a traditional television set with built-in Internet connection or a set-top box for television that provides more cutting-edge processing power and connectivity than a modern basic tv set. A Smart tv can be compared to a mobile device's computer system that has been integrated into a television set. An entire operating system or mobile operating system is run by a smart tv, which might serve as a platform for app developers. Most smart tvs enable the user to install and run more sophisticated applications or plugins/addons based on its particular platform.
Generally speaking, through internet connectivity, a Smart TV offers special features and more shows. To access online material, a Smart TV can be connected to the internet wirelessly or using an Ethernet connection. The operating system for smart TVs is comparable to that on smartphones and personal computers.
---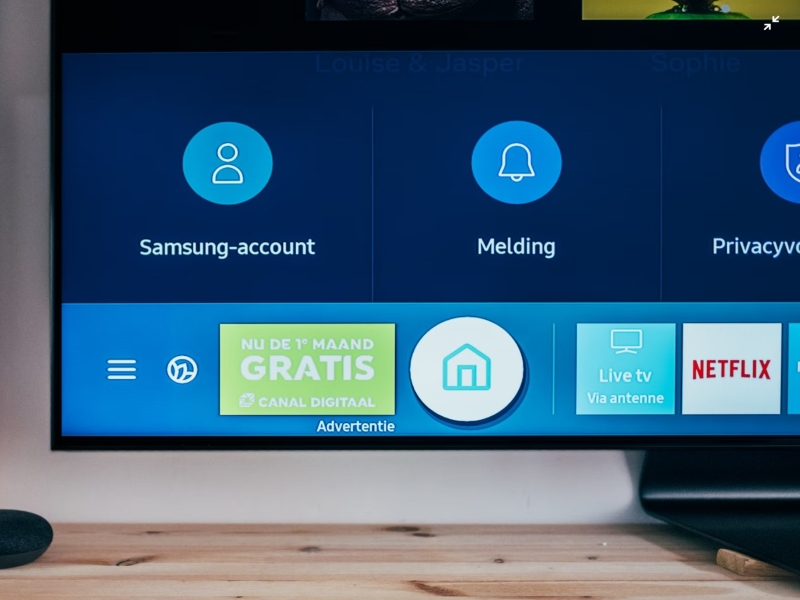 What Is An Android tv?
The successor to Google TV, Android TV is an Android-based smart TV operating system designed by Google for televisions, digital media players, set-top boxes, and sound bars. Its user interface is focused on content discovery and voice search, content aggregation from different media apps and services, and integration with other recent Google technologies like Assistant, Cast, and Knowledge Graph.
The platform was initially launched in June 2014 and made accessible on the Nexus Player in November of the same year. Companies like Sony and Sharp have adopted the platform as smart TV middleware, and several IPTV television providers have also adopted Android TV products as set-top boxes.
---
Based On The App Support
Smart TV
Most Smart TVs have built-in apps that let you play games, watch videos, and stream movies, including Netflix, YouTube, Facebook, and others. However, a Smart TV's operating system cannot be upgraded, thus you cannot update apps/unable to use the most recent apps.
Basically, the app support for smart TVs run Tizen OS or WebOS is limited.
Android TV
Due to Play Store support, Android TV has access to a sizable app collection. On your smartphone or android smartphones, you'll discover all different types of apps that you frequently use. The best part is that every app on Android TV is built for the TV platform and has simple controls for the larger screen, so you can access anything from YouTube to Netflix to Hulu and Amazon Prime Video.
---
Based On Screencasting
Screencasting is another significant distinction between Android TV and smart TV. Both Smart TV and Android Tv provide you the choice of mirroring your smartphone to your TV. However, because Android TVs include the Chromecast feature, screen casting is simpler to utilize on them. Additionally, high definition video streaming with crystal clear images is provided. In comparison, pairing and connecting the devices is difficult, even with a Smart TV's built-in screen mirroring feature.
---
Based On Automatic Updates
In addition to having a larger selection of apps, an Android TV also excels over a Smart TV in terms of firmware and app updates. The latest upgrades are frequently created by developers, and Android TVs typically benefit from ongoing technological progress. Additionally, android tvs offer automatic updates when online.
In contrast, Smart TVs may not receive regular upgrades, and the TV OS eventually becomes out of date. Smart TV and Android TV differ significantly in this regard, making Android TV the preferable option.
---
Based On Voice Assistant
The voice assistant feature is another obvious distinction between Android and Smart TV. The Google voice assistant embedded into Android TV platform sets it apart from its rival. Android tvs support voice control to change channels and search for your favorite online content using this capability, eliminating the need for an input device.
A device like Alexa must be purchased separately and paired with your TV in order to use voice control, which is another feature offered by many Smart TVs.
---
Based On Operating System
Their operating systems are primarily what set Android TV apart from Smart TV. Depending on the manufacturer you choose, smart TVs run on several operating systems. For instance, LG utilizes WebOS as its operating system while Samsung Smart TVs runs Tizen OS.
On the other hand, Android TVs utilize the Google-developed Android operating system. Your whole experience is improved as a result of the simplicity with which an Android smartphone or smartwatch may be used to operate your Android TV.
---
Based On User Interface
When comparing Android vs Smart TV in terms of user-friendly interface, Smart TV has an advantage. It is simpler to switch between apps as they appear on the home screen thanks to an intuitive and straightforward design. You don't need to spend a lot of time setting it up because it is an all-in-one TV, too.
On the other side, a user inexperienced with the Android environment may find it challenging to manage an Android TV.
---
Frequently Asked Questions
Is buying an Android TV worth it?

Purchasing an Android TV is undoubtedly useful if you enjoy streaming or watching movies online. You can basically much stream content from your phone to Android TV easily. You can watch anything you want on YouTube or the internet. It's a deal and a half when you consider how many various services and apps are available to use with Android TV, many of which are free.

Which free Android TV app is the best?

One of the leading online streaming apps that is free on android tv is YuppTv. With 250 plus TV channels, 5000 plus movies, and 100 plus TV Shows in 14 languages, YuppTV is one of the biggest internet-based TV and On-demand service providers for South Asian content worldwide.

Which is  the best, Android TV or a Smart TV?

Android TVs give consumers a lot more options, making them a better choice than smart TVs. The Android TV apps, updates, and upgradeability has it all.
That's it. I hope this post has been able to help you. Thanks for reading.
* If you buy through links on our site, we may earn an affiliate commission. For more details, please visit our Privacy policy page.