When it comes to providing the best possible TV viewing experience, two brands are in a tough competition – those are LG and Samsung. These brands have been constantly innovating their product offerings, from the materials used in creating an OLED TV, down to the smart features that it could provide to the consumers.
It can be challenging when it comes to choosing a TV as there are many TV brands available in the market. If you are torn between LG TV and Samsung TV, we will help you in deciding which brand to choose for your next OLED TV or Smart TV.
LG VS Samsung TV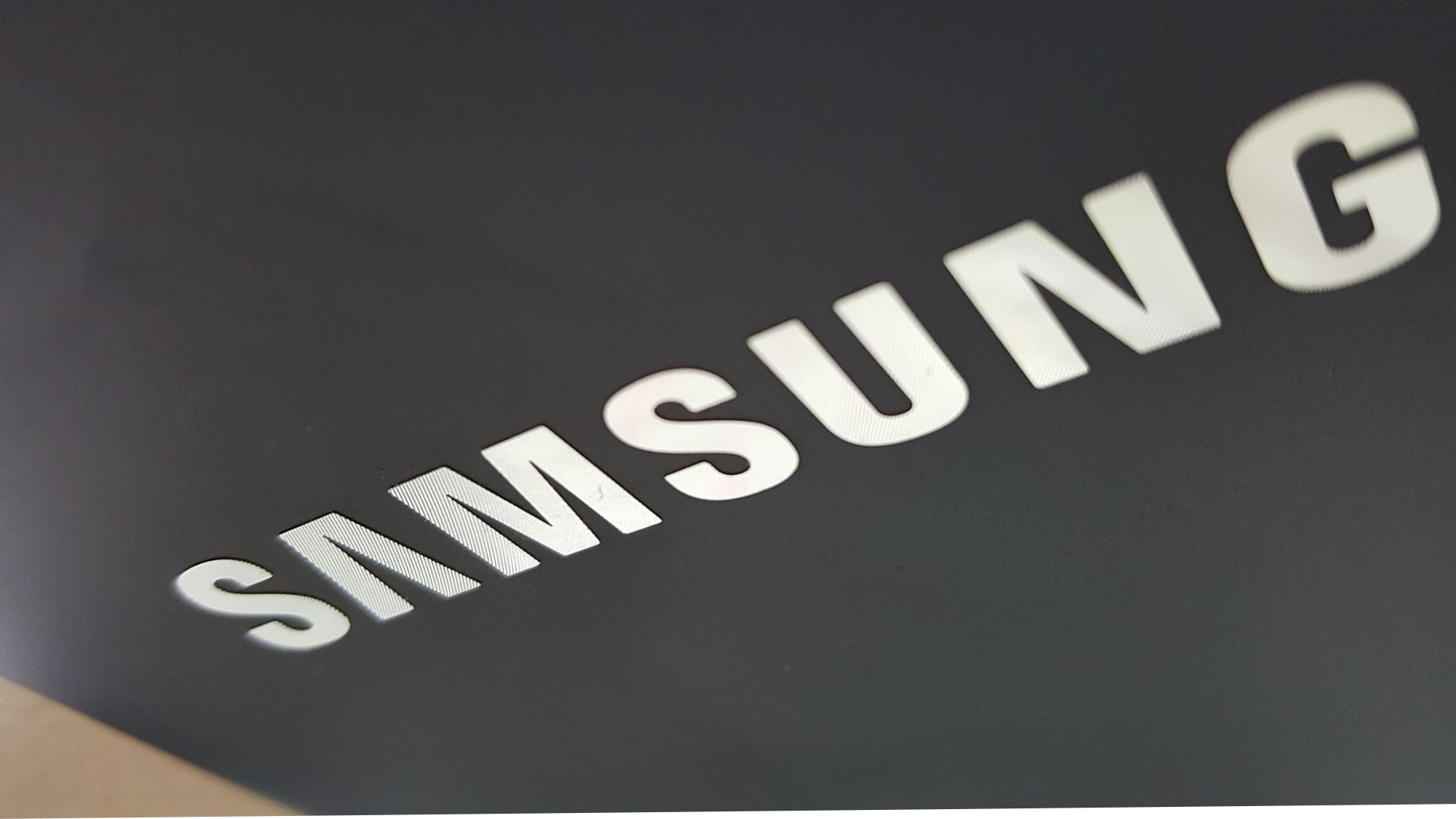 The Samsung Legacy
Samsung has already established a strong foothold in the tech industry for decades already. But did you know that their first product is not related to technology? This Korean company started as a grocery trading store on March 1, 1938 and was founded by Lee Byung-Chull. He started his business in Taegu, Korea, trading noodles and other goods produced in and around the city. He also exported them to China and its provinces.
In the late 1950s, Samsung acquired three of Korea's largest commercial banks, together with an insurance company and firms that made cement and fertilizer. The company even acquired more insurance companies in the 1960s, as well as an oil refinery, a nylon company, and a department store.
The company expanded its textile-manufacturing processes to cover the full line of production in the 1970s. That means from raw materials all the way to the end product. This move is to better compete in the textile industry. They also opened new subsidiaries such as Samsung Heavy Industries, Samsung Shipbuilding, and Samsung Precision Company (Samsung Techwin).
It was in 1969 when Samsung entered the electronics industry and started to make black-and-white televisions. They began to export home electronics products overseas in the 1970s and by that time, they were already a major manufacturer in Korea and had acquired a 50% stake in Korea Semiconductor.
By the 1990s, the company had become one of the top five electronics makers in the world and was mainly known for its semiconductors, LCD screens and other technology products. They then expanded their array of products and forayed into mobile phones in 2000 with the launch of a feature phone with built-in camera that could take up to 20 photos at a time.
Right now, Samsung is famous in the TV industry for their QLED technology. This technology uses an LED backlight that projects onto a quantum dot layer. The result of this process would be greater brightness and more accurate color, far beyond the average LCD screen.
---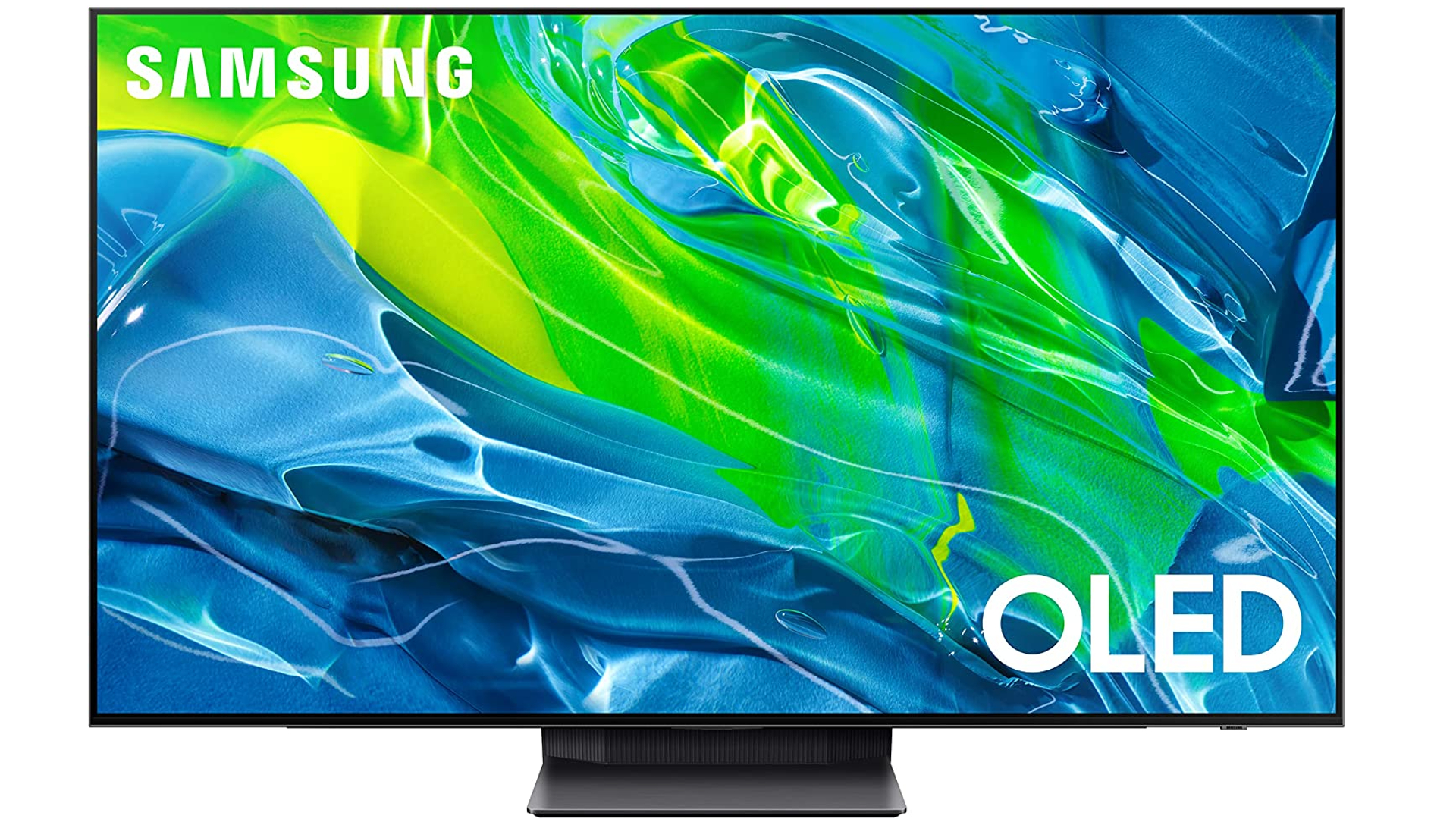 Recommended Samsung TV
When it comes to the best recommendations for a Samsung TV, SAMSUNG 55-Inch Class OLED 4K S95B Series would be perfect. It features a Samsung OLED technology with roughly 8.3 million specially engineered self-illuminating pixels (ultrafast switching tiny lights) to get a limitless virtual contrast and great picture quality. It also has controlled lighting for the best in viewing settings.
This Samsung TV is powered with a neo quantum processor, also known as Neural Quantum Processor with 4K upscaling. It works behind the scenes utilizing specialized networks to optimize the picture scene-by-scene. This AI-powered processor drives the intuitive Smart TV Hub, Dolby Atmos sound and expertly upscaled 4K.
Get the best experience when watching your favorite movies. See how Hollywood's latest movies and streaming shows in HDR leap off the screen with unimaginable detail and color with Quantum HDR OLED that expands the dynamic range beyond what is possible in HD.
Aside from having one of the best picture quality in a Smart TV, you can also enjoy and be hooked by the spectacular cinematic surround sound of Dolby Atmos built-in. It has strategically placed speakers behind the screen that would let you hear the rain from above and the explosion from beyond that would make it feel like you're inside the sound.
Now, for the aesthetics and design, the SAMSUNG 55-Inch Class OLED 4K S95B Series has a laser slim design. This is a very stylish Samsung TV with a very thin profile as it was inspired by a laser beam. The groundbreaking Laser Slim Design provides that minimal bezel and an ultra-thin side profile. It is perfect to be placed on the wall as it is barely noticeable.
Samsung's Smart TV Hub allows you to search your favorite shows or movies quickly, so you can have more time streaming what you enjoy. You can certainly find the movies, shows, games, music and more you want most to watch TV.
---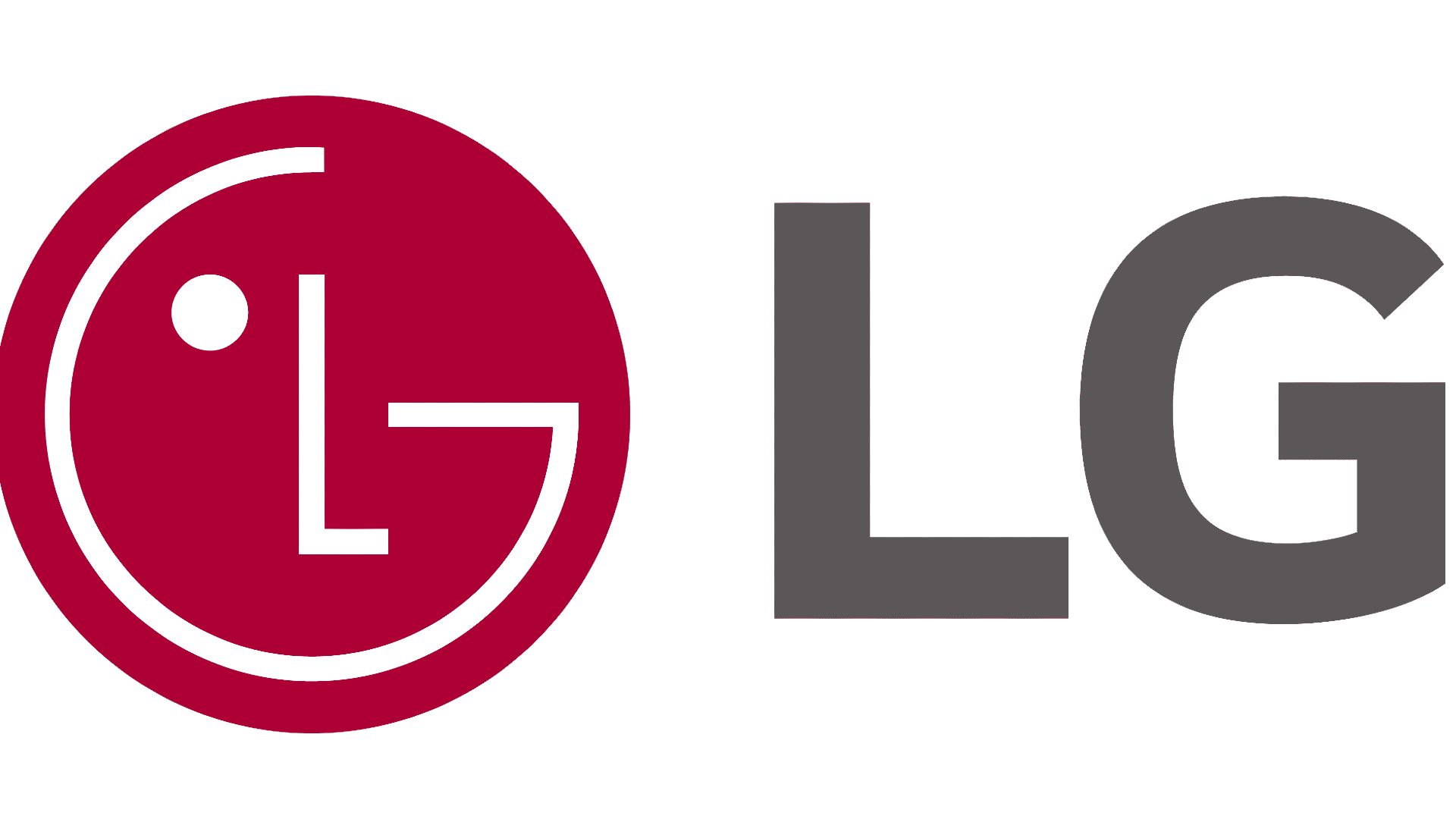 The LG Way
Let's talk about another Korean company that also specializes in electronics and is now one of the leading TV manufacturers in the world – LG. Their slogan, "Life's Good" is the inspiration behind their futuristic logo. It is a great representation of what the company stands for – Global, Tomorrow, Energy, Humanity and Technology. These are the pillars of this corporation and the capital letters L and G positioned inside a circle to center their ideals above all else – humanity.
LG Corporation was established as Lak Hui Chemical Industrial Corp. in 1947 by Koo In-hwoi. They were the first South Korean company to enter the plastics industry in 1952. While expanding the plastic industry, they also established GoldStar Co. Ltd. (now LG Electronics Inc.) in 1958. Both Lucky and GoldStar companies merged in 1983 to form Lucky-Goldstar. By then, GoldStar produced South Korea's first radio.
Koo In-hwoi led the corporation until his death in 1969 and was replaced by his son, Koo Cha-kyung. He then transferred the ownership to his own son, Koo Bon-moo, in 1995. Koo Bon-moo renamed the company from GoldStar to LG in that year as well. From then, they associated their infamous tagline "Life's Good" to the company's logo. LG has owned the domain name LG.com since 2009.
In 2000, LG and Hitachi created joint ventures named Hitachi-LG Data Storage, along with LG Hitachi Water Solutions in 2011. Both LG and Hitachi have a relationship since the GoldStar era and Hitachi has transferred technologies for LG's products such as radios, wires, TVs, home appliances, semiconductors, etc. since then.
LG has been partnering with different companies, such as their joint ventures with Royal Philips Electronics: LG Philips Display and LG Philips LCD. They also had a partnership with Nortel Networks, creating LG-Nortel Co. Ltd. and the Canadian auto supplier, Magna International, launched a joint venture known as LG Magna e-Powertrain.
LG also has a well-known reputation when it comes to providing the best TV to their consumers. Their first television was released into the market in 1966, back when televisions were just beginning to become a common household item. In the more recent decades, LG Electronics has steadily established a few factories in other countries. Places such as New Zealand, Australia, Asian nations, as well as American countries have LG factories.
---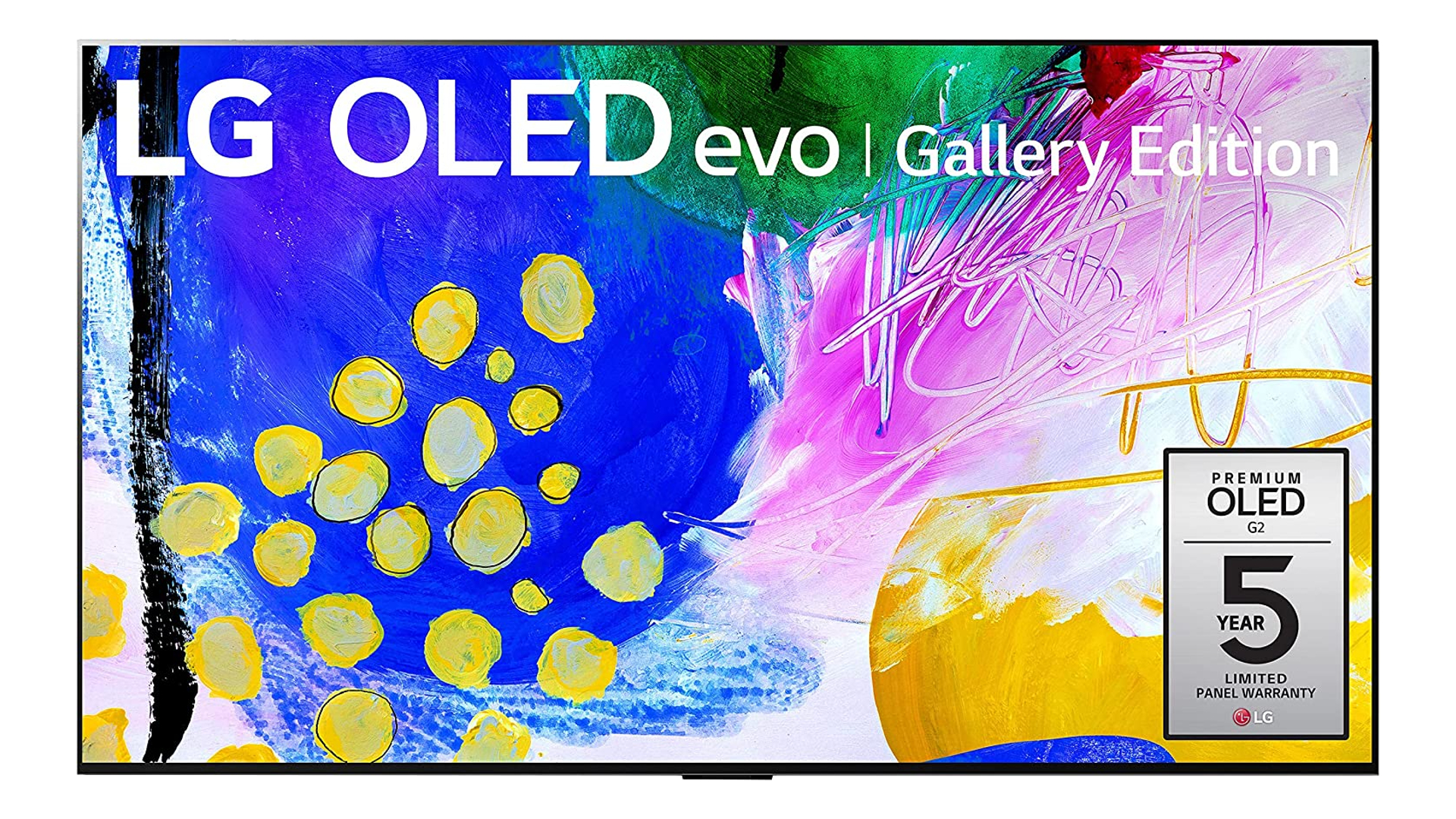 Recommended LG TV
LG TVs are great in providing the best picture quality, along with great OLED panels for durability. LG 55-Inch Class OLED EVO Gallery Edition G2 Series is one of the LG TVs that would offer great features.
First on the list is the amazing voice control feature. Skip off pressing your remote and ask commands like magic by simply using your voice to control your TV and connected devices with Google Assistant built-in support, along with Amazon Alexa, Apple AirPlay, HomeKit, and many more. More like a magic remote.
The self-lit OLED pixels create a picture quality like no other in their new OLED evo Gallery Edition. It has the highest contrast, perfect black and the brightest colors ever seen in an LG OLED. This feature is also paired with one-of-a-kind Dolby Vision IQ and Dolby Atmos.
You won't need an Apple TV or an Android TV to get these amazing features. The LG 55-Inch Class OLED evo Gallery Edition G2 Series is powered with latest a9 Gen5 AI Processor 4K that is engineered exclusively for LG OLED. It will automatically adjust your settings to improve picture and sound qualities based on whatever you're watching.
Indulge yourself in a home cinema experience and get in the action the way directors intended with Filmmaker Mode. The Dolby Vision IQ and Dolby Atmos should enhance every moment for that ultimate home theater experience.
Love games? That won't be a problem with this LG TV. Be at the top of your game with NVIDIA G-SYNC, FreeSync Premium and VRR to experience real-time action. This LG TV also has the LG Game Optimizer and 4 HDMI 2.1 ports to get you (and keep you) in the action.
Dimmed and blurry pictures on the TV are a thing of the past. Bring on the brightness with the LG Brightness Booster Max that works with our advanced a9 processor and one-of-a-kind evo Panel to give you the brightest picture possible in an OLED screen.
---
Which OLED TVs are Better? LG or Samsung TV?
The main differentiating factor for both Samsung and LG TV is the display technologies they use for creating their OLED panels. Samsung TV and LG TV have smart TV models that are comparable to a Google TV with features such as streaming services. They are premium TVs that would definitely provide the best possible viewing experience to the consumers, along with great sound quality.
But the question is, who reigns supreme among this competition? Let's start with the basics. OLED stands for "organic light-emitting diode", also known as organic electroluminescent diode. This light-emitting diode in which the emissive electroluminescent layer is a film of organic compound that emits light in response to an electric current. These are thin flexible sheets of an organic electroluminescent material, used mainly in digital display screens.
While a lot of TV brands use this technology, each of them would inject their own style into it. For example, Samsung uses QLED instead of OLED. QLED stands for "quantum dot LED TV." It is "transmissive" in its current form and relies on an LED backlight.
Typically, a QLED TV is just an LCD TV with quantum dots. Quantum dots are microscopic molecules that, when hit by light, emit their own differently colored light. This "own light" travels through a few other layers inside the TV, including a liquid crystal (LCD) layer, to create the picture. That is the science behind Samsung's quantum dot technology.
On the other hand, an OLED TV is not an LCD TV at all. LCD is the dominant technology in flat-panel TVs and has been for a long time as it is also cheaper than OLED. Business wise, LCD is more suitable to be used in larger sizes.
Instead of using an LED backlight to produce light, OLED uses millions of individual OLED subpixels to have its own light. These pixels are tiny dots that compose the image and emit light, which is why it's called an "emissive" display technology, rather than being transmissive like Samsung TVs.
---
Contrast And Black Levels
To put this off, Samsung's QLED TV picture quality varies more than OLED. More expensive QLED Smart TVs are able to display some biggest improvements in the picture quality. This is due to the mini-LED backlights, better full-array local dimming, bright highlights and better viewing angles, which help them outperform QLED Tvs that don't have these extras.
However, OLED is very consistent when it comes to providing picture quality. OLED TVs have superior contrast and black levels than QLED TVs. OLED panels are able to turn off unused pixels completely, which an LCD panel can't do. This is why QLED TV may have more washed-out, grayer black levels and blooming around bright sections. LG's OLED wins over this category.
Brightness
When it comes to brightness, Samsung's QLED display technologies might take home the crown. The brightest QLED and LCD TVs can even get brighter than any OLED Smart TV models. Having good brightness is a needed feature in bright rooms and with HDR content.
OLED Smart TVs can still get plenty bright for most rooms, and their better contrast allows them to provide a better overall HDR image than any QLED/LCD premium TVs.
Viewing Angles
With LCD-based displays, like Samsung's QLED, different areas of the screen may appear brighter than other areas all the time. You can even backlight structure in some content. No matter what TV brand it may be that has the best LCD displays, it will still fade, lose contrast and become discolored when seen from seats other than the sweet spot directly in front of the screen.
OLED has better uniformity and viewing angles as they have almost perfectly uniform screens and maintain fidelity from all but the most extreme angles. LG display is still reigning supreme.
---
Verdict
Most QLED and OLED have the same resolution and 4K. Both can also achieve 8K resolution. In the resolution, color, video processing and other image quality factors, they are basically the same. Neither LG's OLED or Samsung QLED TV has major inherent advantages in color or video processing, although QD-OLED could deliver improved color.
But in most factors, it is evidently clear that LG wins. However, the defining moment and the final decision is still with the consumer. Whichever brand they will choose, they have a say to it. So if you are choosing a new TV, always check the features that you need the most.
---
FAQs
Is Samsung and LG TV the same?

Though both Samsung and LG TV are smart TVs, they are not the same as they are manufactured by two different companies. The most significant differentiating factor between a Samsung TV vs LG TV was QLED and OLED technology.  Samsung TVs have QLED, and LG TVs are made of OLED.

Which is the Best Between Samsung and LG TV?

Based on consumer surveys, Samsung is outplaying LG. LG's brand is ranked at no. 398 in the list of Global Top 1000 Brands, as rated by customers of LG. Meanwhile, Samsung's brand is ranked at no. 103 in the list of Global Top 1000 Brands, as rated by customers of Samsung.