A couple of weeks ago, we talked about Google bringing call recording to its stock Phone app. Well, it seems like the feature is almost ready to roll out, and thanks to the folks at XDA Developers, we now get a glimpse at how this feature will work. The screenshots reveal that there will be a dedicated Record button located next to Hold when you're in a call, with the same button also acting as a Stop button for your recordings.
All recordings are saved in the Recents section along with the call log, making it easier to access recordings based on recency or contact names. It is important to remember that the person on the other end is usually notified when the call is being recorded, and also that some states in the U.S. deem call recording without consent illegal.
But that aside, this feature is expected to make third-party call recording apps fairly obsolete. As it stands, multiple developers offer call recording functionality on their apps but charge a premium for basic features like unlimited recording limit.
In addition to recording calls and storing them in the Recents section, the Google Phone app will also allow you to share the recording or even export it into the .wav format. It is said that Google is also looking to transcribe recordings in the near future, which could work in tandem with the work done by the Google Translate team.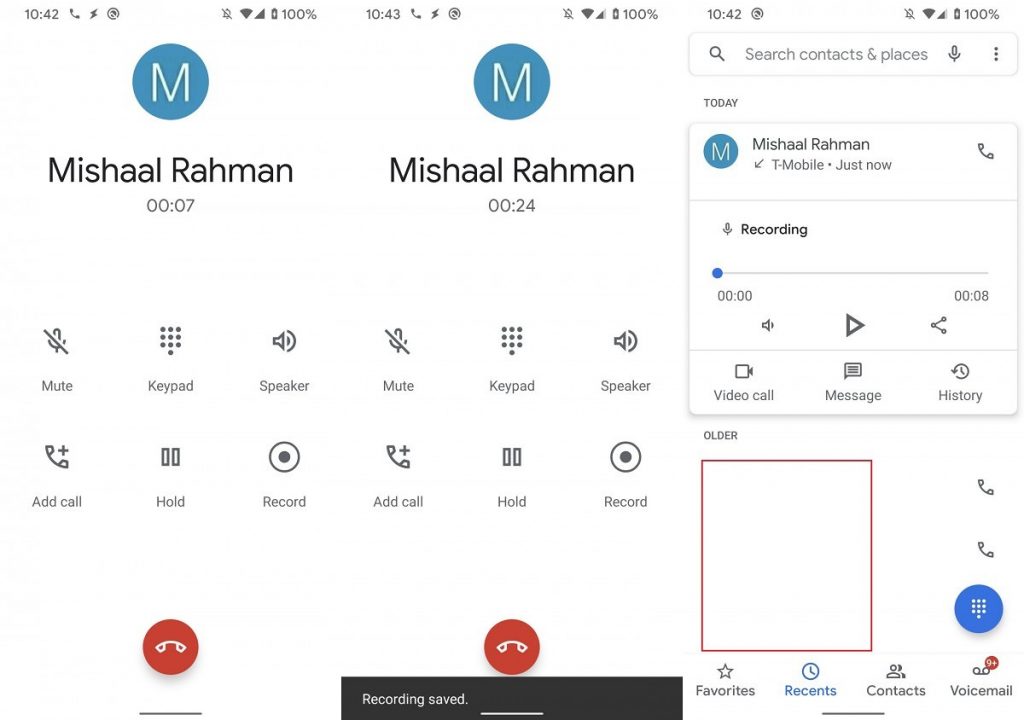 This feature was spotted as part of a new update to the Google Phone app. Oddly, there's no clarification on whether this feature will be limited to Pixel phones or if it will ever make its way to the Pixel lineup.
What do you make of this handy call recording tool?
Source: XDA Developers
Via: Droid Life